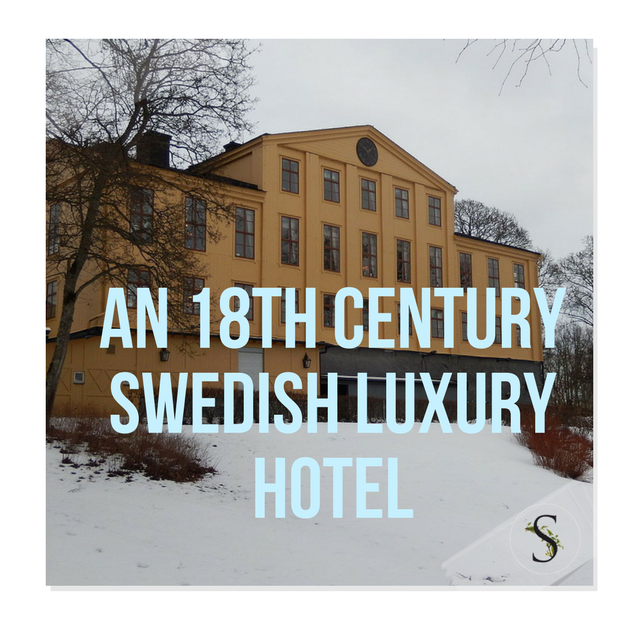 Krusenberg Herrgård is an extravagant hotel beautifully situated by Ekoln, a bay in Lake Mälaren. The estate dates back to the mid-15th century and is now a first-class hotel and conference facility that has retained its genuine style and old charm.
The manor house was built in 1802, and the wings date from the 18th century. Enjoy a walk through their large park and apple orchard with more than 100 old apple trees. The artist Gustaf Cederström, who grew up on the estate, painted his best-known work,"Karl XII´s likfärd"(The funeral transport of Charles XII) .
About the Hotel:
When staying at Krusenberg you can take the opportunity to take a tour with a canoe or rowboat which is supplied from the hotel. In winter, the situation is ideal for skating. The latest addition Sjöporten is a newly built house with exclusive sauna and spa. The building is right on the water's edge and includes two wood-burning saunas with magnificent views of Lake Mälaren. Upstairs there is a spa area with treatment rooms and relaxdel. The house is built and furnished to suit those who appreciate "the good life".
Manor house accommodates our renowned restaurant serving carefully prepared food in season. The kitchen is home not only cooks but also to their very own pastry chef who bakes fresh bread and pastries for every meal. Meals are served in the main building's beautiful dining rooms. At this hotel you can also take the opportunity to relax in one of the most prestigious salons.
Manorhouse is 25 minutes from the airport and within easy reach of both the Stockholm and Uppsala. The hotel also offers a historical walking tour with a guide. Active guests will appreciate the petanque court and the tennis court. Meals are accompanied with wines from the manor's wine cellar.
Krusenberg Herrgård is only 25 minutes from Stockholm's Arlanda Airport and conveniently situated for both Stockholm and Uppsala. Uppsala city centre is 20 minute drive away. Sweden's oldest town, Sigtuna, is 18 km from the Krusenberg Herrgård.
See the official website here
Krusenberg Herrgård Photo Credit
the