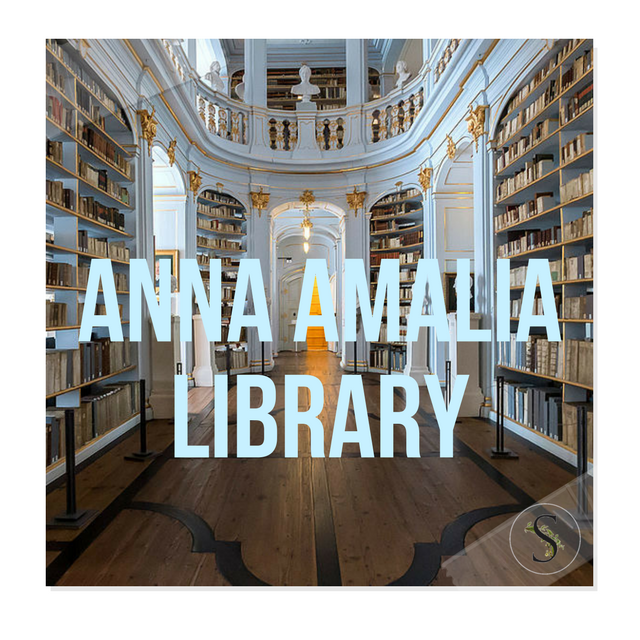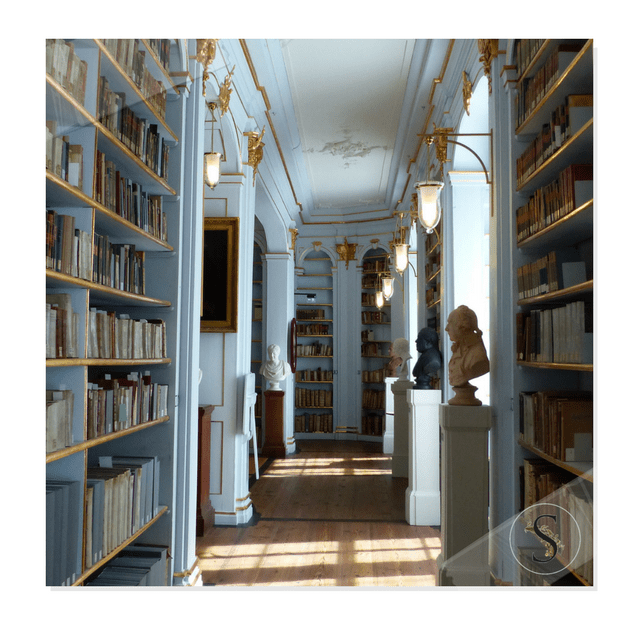 The Duchess Anna Amalia Library located in Weimar, Thuringia, Germany, is world famous for its oval Rococo architecture. The library one of the most breathtaking examples of Rococo design. The Rococo library houses a major collection of German literature and historical documents. The Duchess Anna Amalia Library is named for Anna Amalia, Duchess of Saxe-Weimar-Eisenach, who arranged in 1766 for the courtly book collection to be moved into the library.
In the picture above, a photographer takes a picture of the in the middle of the room with a view of the front door. Three weeks after Candida Höfer had made ​​their shots, a fire caught in the library, and burned about one million volumes. 50,000 volumes were saved, but many were irreplaceable, and of the 62,000 volumes that were damaged by fire or water, at least 36,000 were restored. Even though, a substantial amount of books were lost in the fire, there has been no loss of interest in the library.
The sad part of the account was the library was scheduled for the overdue renovation when an electrical fire struck the library in September, 2004, JUST weeks before the collection was to be moved for the renovation.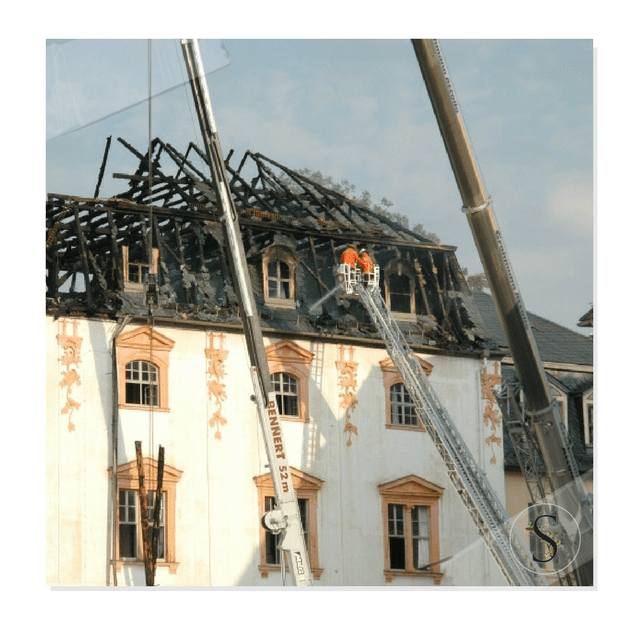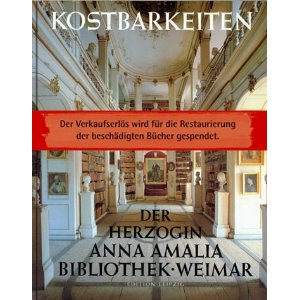 Thousands of precious books which had been preserved for two centuries, were destroyed by fire by a damaged electrical cable. The interest in preserving the library drew in almost 14 million dollars for the restoration and repurchasing of the books.
Check out this bm-online.de, link for some of the pictures of the restoration. The library was reopened in December 2007.
The Rococo hall continues to be one of the most beautiful libraries in the world. The hall has a narrow floor plan and an astounding ceiling height which leads the eye upward. The reading room is a lofty gilded gallery with busts of poets, paintings and bookcases set against white and blue walls. A light parquet floor and minimal furnishings create a dramatic contrast to the Rococo Hall which can be seen through the oval opening in the ceiling.
In The Most Beautiful Libraries in the World, writer Jacques Bosser provides a vivid description of the library's interior: "The heart of the building was open, thus creating a vast central room for reading and preservation. It was surmounted by a sizable gallery replete with bookshelves. Encircling the hall, between
it and the castle, is a wide corridor with bookshelves on both sides. Its late-Rococo décor is sober, simple, charming, and functional. The floor is a parquet decorated in dark slats shaped like a carpet. Everywhere are paintings, framed drawings, and white marble busts of the celebrated visitors to this site, which had long been renowned through-out Europe" (Laubier and Bosser, 2003, p. 54).
See additional photos at Baulinks Website, Epoch Times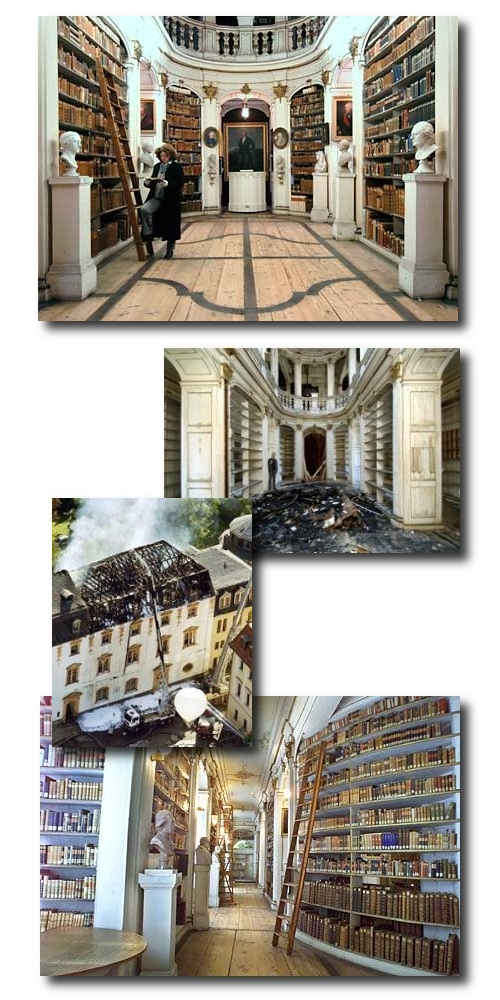 vebidoo.de
gaab-weimar.de