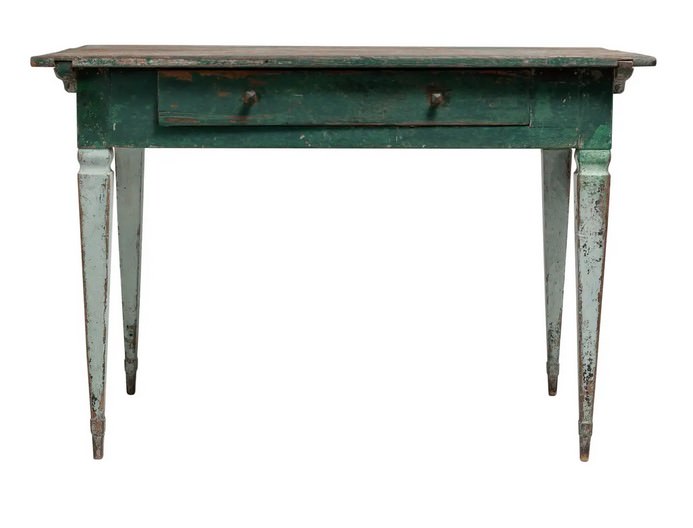 Swedish 18th Century Gustavian Pine Desk –1st Dibs
The regions fondness for natural materials, muted color palettes and fine craftsmanship set the standard high when it comes to interior design, however achieving the same look in your own home isn't that hard.
Scandinavian interior design is about embracing what nature has already presented us with. Using timber for furniture, buttery soft leather for upholstery or soft furnishings and looking to wool, linen and cotton for bedding and accessories. But it isn't just the use of natural fibres that demonstrates the Scandinavian love of nature, it's the color palette that's entirely inspired by the naturally occurring shades  found in forests and landscapes.
If you're trying to inject a little bit of Scandinavian style into your home the first thing to do is rethink your color palette, and try using these six colors that appear in all Scandi-inspired interiors.
1. Forest Green
This rich shade of green offers a home the perfect balance of on-trend color that still feels timeless. Work a forest green cushion, throw blanket or linen duvet set into your interior scheme and finish off with a dark green foliage plant to complete the forest transformation.