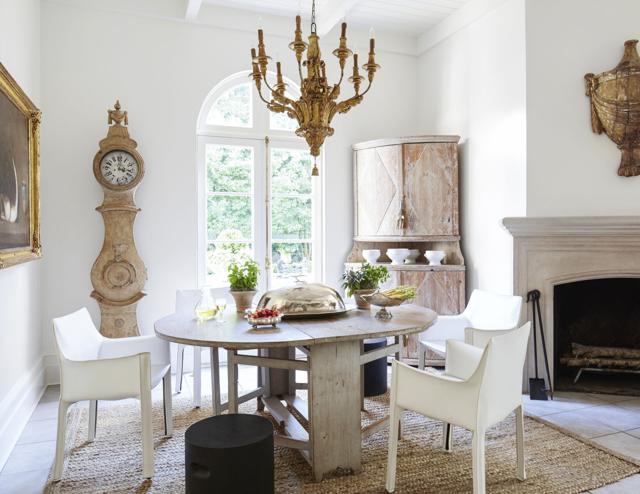 "After about seven years, I could buy a really nice piece of furniture once a year," she says. "I was reading Architectural Digest, World of Interiors and every shelter magazine and design book I could get my hands on. I was just enthralled with design. The spectrum of collecting was appealing to me."
She began what she calls "guerrilla hunting" for antiques to furnish her own living space. In New Orleans, she found a European ambience in step with her affinity for European antiques, renovated the first of two Victorian cottages and turned her collecting pastime into a wholesale business that immediately had legs via word of mouth. She sold her first container of antiques in front of a mini storage space in 10 minutes and quickly became a valued resource to well-known interior designers.
Along the way, she opened a warehouse on Camp Street, started her own line of European antique reproductions — Tara Shaw Maison — designed homes for a list of clients that includes celebrities, and inked a lucrative licensing deal with Restoration Hardware that allowed her to cut back on her travel schedule.
Read more at nola.com