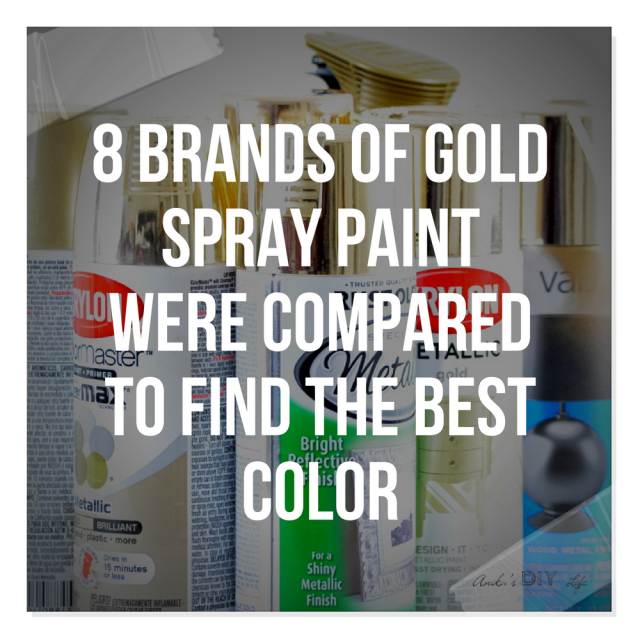 Let's find the best can of gold spray paint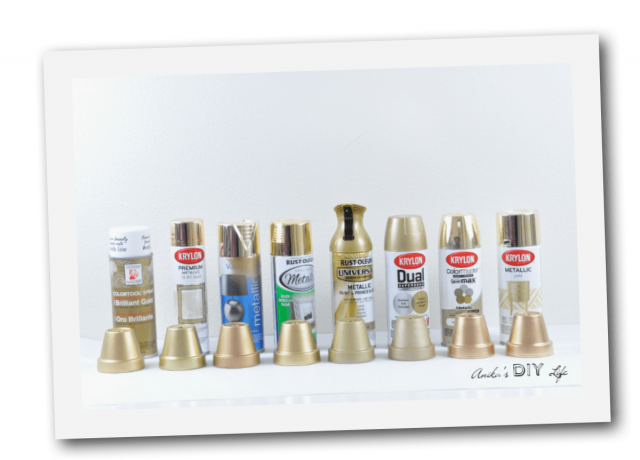 I bought a bunch of mini terracotta pots to use as the test vehicle and used my amazing Homeright spray shelter to spray each of the pots. I put the pots on a little piece of scrap wood so I could simply pick up the wood and move it out to dry while I painted the next pot.
This is the first time I have used Design Master's and I have to say I was very impressed especially with the uniform coat and drying time. Design master's and Rustoleum Metallic are pretty much identical in their "color". I think they are the closest match to being "gold". The Krylon Premium metallic which is on top has a very yellow almost artificial shine.
View more of her study at anikasdiylife.com