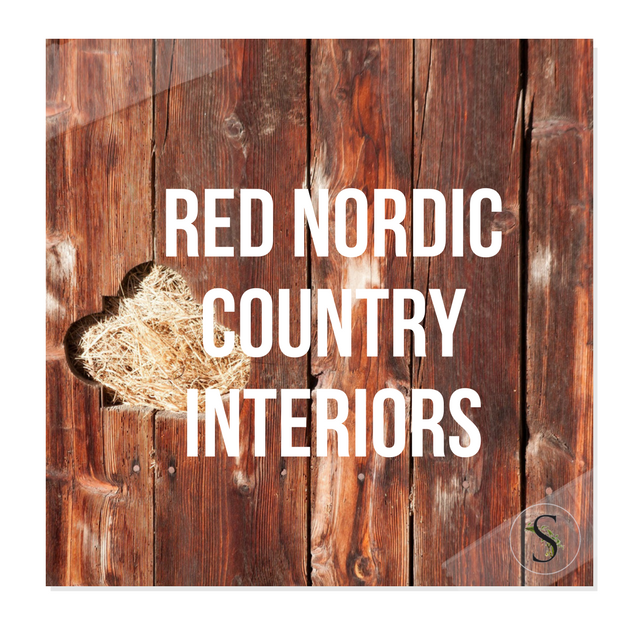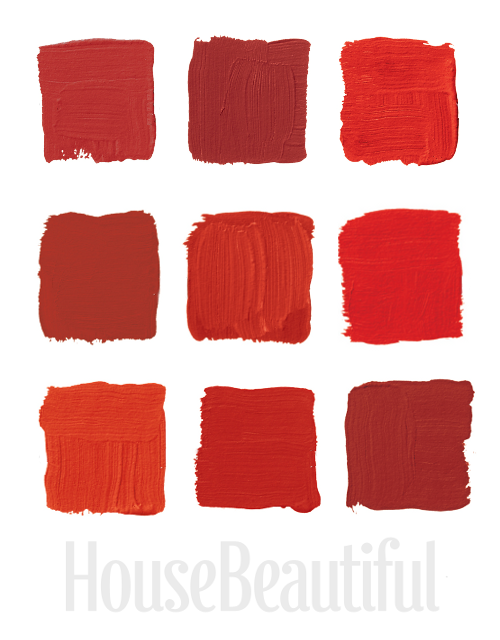 To start thinking about how you would like to include red in your home, here are a couple questions you must ask yourself:
Into which room do you want to add red? kitchen, living, bath or entryway?
How prominent do you want the color to be? All over color or an accent pieces in red?
How much daylight is in the room? morning, afternoon, or both?
House Beauiful compiled 24 of the best reds from the top leading designers. Here are my favorite 9 red shades of paint from their selection of 24
TOP ROW:
1."This is a really deep coral, kind of like a cheerful Chinese red. Pinks and reds to me are synonymous with frozen drinks and relaxing." –Richard Mishaan, Benjamin Moore's Chili Pepper 2004-20
2."When I look for red, I want a pure, true red, like the color in the American flag. Ralph Lauren does absolutely the best. It's the essence of red. It makes me think of boating or polo." –Suzanne Kasler , Ralph Lauren Paint's Dressage Red TH41
3. "Red never goes out of style. It's full of life — always fresh, always fun to wake up to. We go for reds with less blue in them and more orange because they're happier to live with." –William Diamond and Anthony Baratta, Ralph Lauren Paint's Lattice Red IB57
MIDDLE ROW:
4. "It's a true, deep red. I like the temperature of it: it's a bit cooler. But a little red goes a long way. It's good in areas where you don't spend much time or in boring areas that need a strong burst of color." –Roderick Shade Pictured, Benjamin Moore's Million Dollar Red 2003-10
5. Benjamin Moore's Redstone was used in Eldon Wong's cupboard.
6. "All my life I've pursued the perfect red. I can never get painters to mix it for me. It's exactly as if I'd said "I want Rococo with a spot of Gothic in it and a bit of Buddhist temple" — they have no idea what I'm talking about." –Diana Vreeland, Benjamin Moore's Red 2000-10
BOTTOM ROW:
7. "Red is the color of excitement, and I tend to go for corally orange reds. With red, you know you've arrived and you glance in the mirror and realize how great you look and breeze right in." –Keith Irvine, Benjamin Moore's Salsa 2009-20
8."I prefer the warm, vibrant reds to the historic reds, which are beautiful but sedate. This is a daring red, a real fire engine red. It has a playfulness that reminds me of a little red schoolhouse." –Ruthie Sommers, Fine Paints of Europe's Dutchlac Brilliant Tulip Red W1001B-M
9."Lately I'm on this anti-completely-neutral kick. You have to have some seasoning in your rooms. Sangria is good, universal-donor red — not too blue, not too orange, not too dark." –Elissa Cullman, Benjamin Moore's Sangria 2006-20
Get samples of your chosen color, and paint a large section of your wall to determine what color looks best through out the day. Some colors will appear more grayed, while others may appear more saturated.
4. Paint Your Furniture Red Than The Walls
If you want an all-white based room, consider painting larger furniture pieces in red. In this post we show you a red provincial chest in a country style.
For a rustic country look, start by striping your furniture of it's prior paint and urethane. I find using a heat gun the best way to strip furniture without using chemicals. Ideally you want the wood to soak in the paint, which will allow you to distress it better, when it is dry. I find even if I paint a piece of furniture that has urethane on top, the sanding doesn't look as great compared to wood that is raw. Use a flat or satin red paint on the piece. Distressing is the key to this look. Later, adding brown glaze to the top of the paint, which you can either paint on, or wipe off will blend the wood and paint color together to give you that aged look. These three steps have allowed me the best results to achieving an old world antique painted furniture looks. Don't be afraid of going crazy with the distressing. You cannot go wrong with over distressing, expecially when you start with raw wood. You can always go back, touch up the areas that have too little paint, and distress again to blend the areas together.
5. Combine Red With Natural Wood or Black Painted Furniture
The picture below shows a Scandinavian entry way in a traditional red, featured in Lars Bolander's Book- Scandinavian Design, this entryway is furnished like a real room instead of a transit area. A black painted rococo side chair with gold details contrasts nicely against the red painted plank walls.
If you choose to paint your walls red, such as the room below, consider placing furniture that is painted and heavily detailed. White, black or natural wood furniture looks the best against saturated colored walls such as the picture below. Find furniture with some detailing. Perhaps a solid wood unfinished chest with gold detailing. Another way to go in the picture below is a wood chest with black detailing.
Photo by Staffan Johansson From Palm Beach Daily News
Original Photo From Lars Bolander's Book- Scandinavian Design
Lars Bolander's New Book- Interior Design & Inspiration- The Swedish Furniture
Same home from From Lars Bolander's Book- Scandinavian Design
Close up of the chair….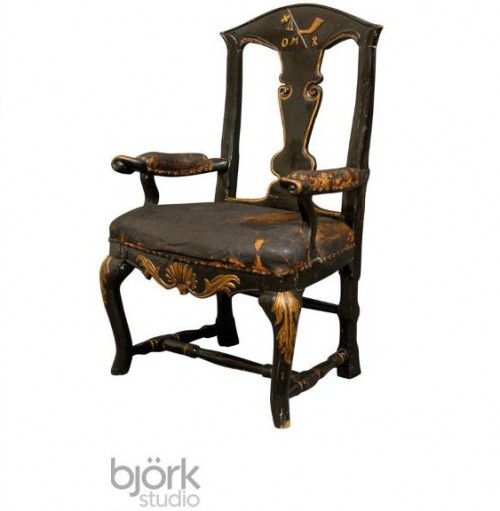 Swedish Baroque Captain's Arm Chair c. 1750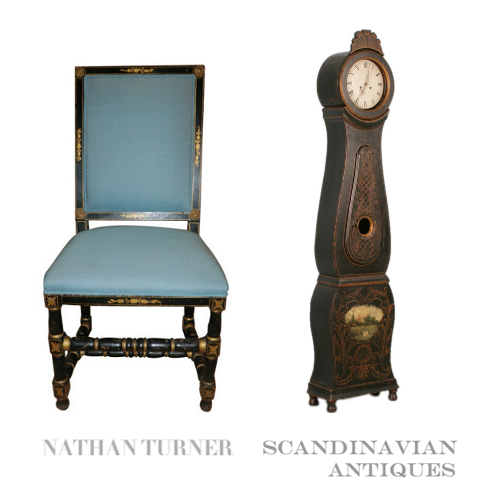 Beautiful 18th Century Swedish Chair. Painted black with intricate gold-leaf detail.
This lovely grandfather clock boasts the traditional curves of the Swedish Mora design. The original black paint is accented with gold flourish detail, while the bottom has a lovely pastoral scene with lake and swan in forefront.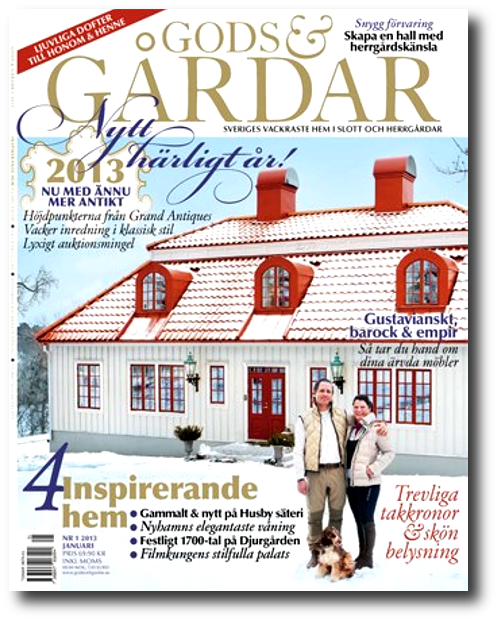 2012 Swedish Winter Photo from Fantastic Frank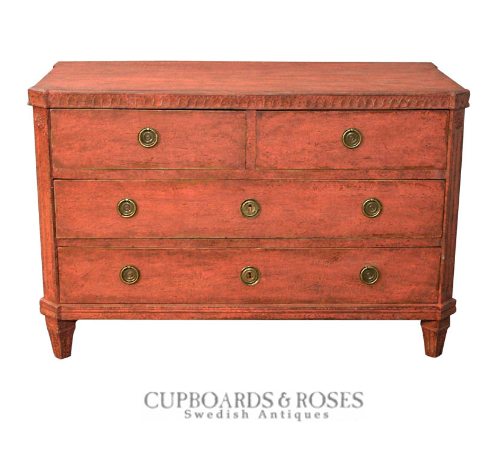 Period Gustavian two over two chest of drawers in red paint. Egg and dart molding at the top, with fluting and carved rosettes on the chamfered sides. Cupboards & Roses
Swedish Cupboard Bed From Moon To Moon Blog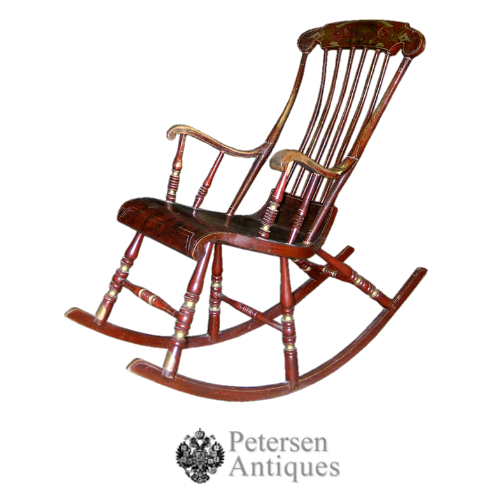 Classic Swedish rocking chair with unusual paint. These chairs were usually painted black. The wood grain and floral finish is rare. This six legged style was made between 1830 and 1850, after that the 4 legged version took over.
Næslund Antikviteter – Swedish Furniture
Næslund Antikviteter – Swedish Furniture

Næslund Antikviteter – Swedish Furniture
Næslund Antikviteter – Swedish Furniture
Næslund Antikviteter – Swedish Furniture
18th C. Swedish Rococo black painted chest with rare brass hardware decorated with crown and cross, circa 1760.
Swedish at Tone on Tone Antiques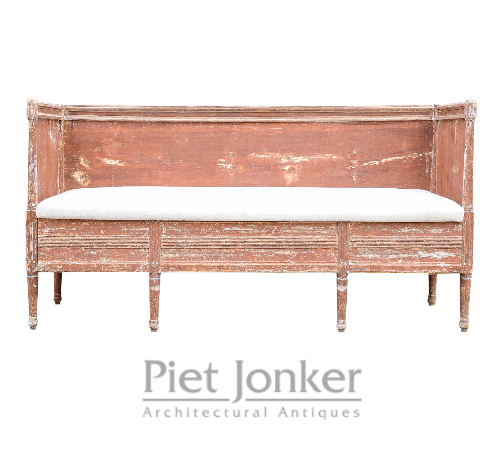 Swedish Gustavian Bench, 18th century, with traditional "Falu" red paint
D.LARSSON Interiör & Antikhandel
Louise Bourgeois exhibition at the Nordic Watercolour museum-Camillaengman.blog
Distressed Red Chest From Gruvgatan13 Blog
Gustavian style white dining room in a classic Gustvian style, with painted wooden furniture and red accents. The red is given a pink partner seen in the slipcovers for a soft look. House To Home
Swedish-style Dining Room – House to Home Magazine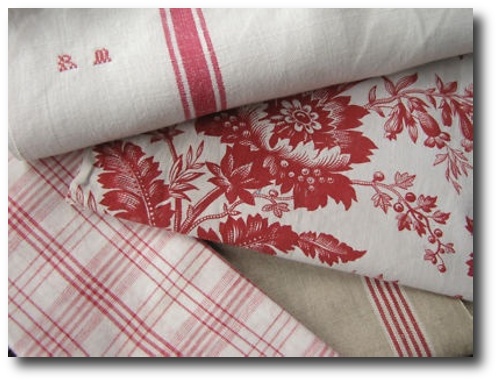 Antique Vintage French Fabric ~ Project Bundle From Loody Lady on EBAY
Varke magazine at scandinaviankitchens.com
Combine Red and Gray Together-Næslund Antikviteter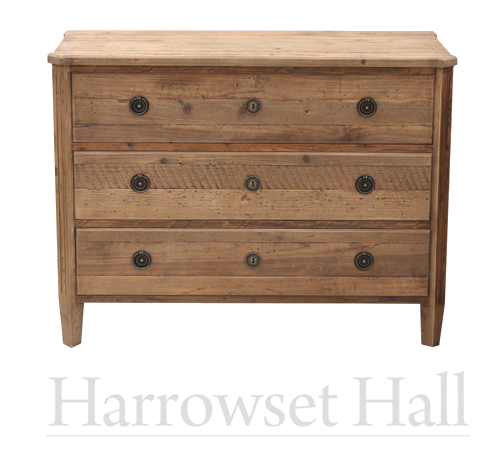 With its simplified lines and absence of ornament, our classic Gustavian Chest captures the rustic charm that is an essential element of Provincial home decor. The warmth and beauty of bleached reclaimed elm sets off its casual design and fine craftsmanship, as well as providing a lived-in authenticity.
Harrowset Hall Furniture
HGTV Dream Home 2006 Bunk Room HGTV.com
Bright red bunk beds (painted in Sherwin-Williams' "Cherry Tomato") line
two walls on either side of the big window facing the front of the
house and a northern view of the mountains. Above the window, almost 10
feet off the ground, is a fifth bright red bunk, nestled beneath the
peaked roof. A red rolling ladder, of the kind found in libraries or
bookstores, provides access to this top bunk. Small built-in shelves at
the head of each bed (and individual reading lamps) create the sense
that each bunk is its own little room.
Consider using gray with red, such as this gray painted mora clock from Lone Ranger Antiques
Paint the interior of your cabinets intead of the walls- Under The Spanish Moss Blog
Another all gray interior with a red chair as an accent.
French Elle Decor December 2008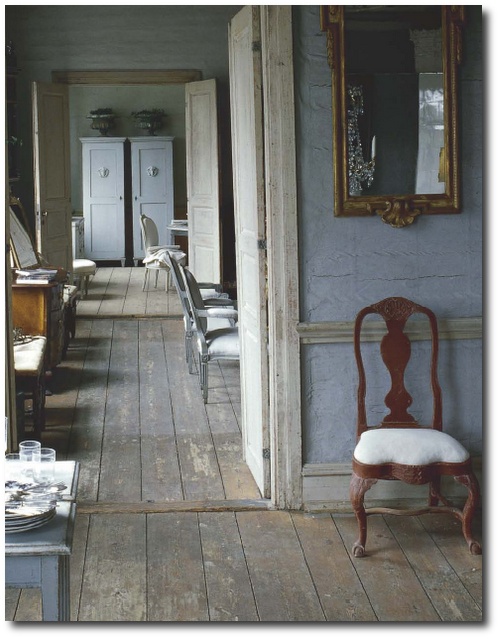 A Close up of the chair
The French Elle Decor December 2008 issue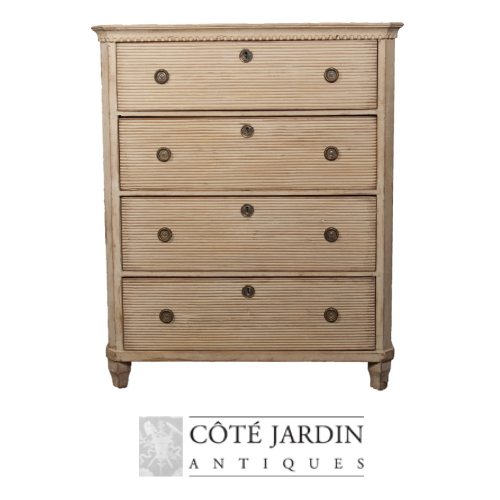 A Bleached/Painted Gustavian Commode with Reeded Front- $5,500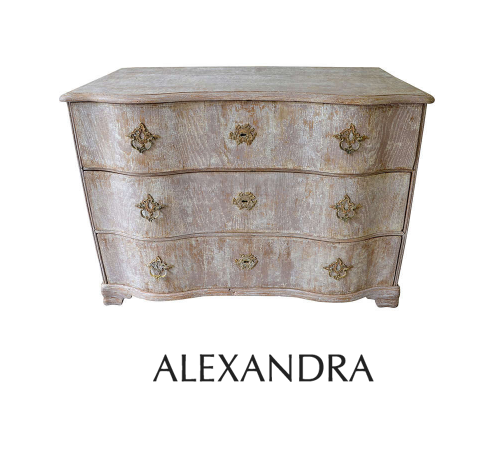 Baroque Commode Germany circa 1760