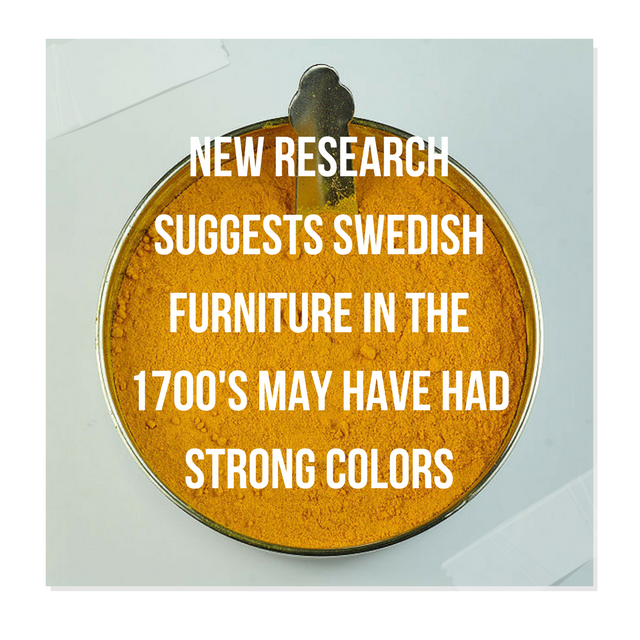 The computer-generated image shows how Gottlieb Iwerssons bureau was
color set from the beginning with stained inlays.
Furniture with inlay from the 1700s tend to be in a moderate brown color scale. But new research suggests that Gottlieb Iwerssons and the other Masters furniture had strong colors when they were new.
Elise Andersson at Carl Malmsten Furniture Studies presented his essay in Varying Shades of Brown where she runs the thesis that several of the 1700s masterful intarsiamöbler had a rich and expressive colors.
It is exciting to imagine how old things looked like when they were new, says Elise.
After a symposium in the Netherlands on stained wood Elise was inspired to investigate a bureau of master carpenter Gottlieb Iwersson (1750-1813). The bureau was a gift to King Gustav III and is currently banked in the Royal Collections.
Elise has looked closely at the paint residue on the furniture, studied the original drawing, examined sekretärens surface with UV light and read old beet recipes.
Emerges is a picture of a piece of furniture where the motifs were originally colored in blue, green, red and yellow against a light gray background – all framed by rosewood and amaranth, two popular woods for furniture production in the late 1700s.
Read More Of This Article At godsochgardar.se