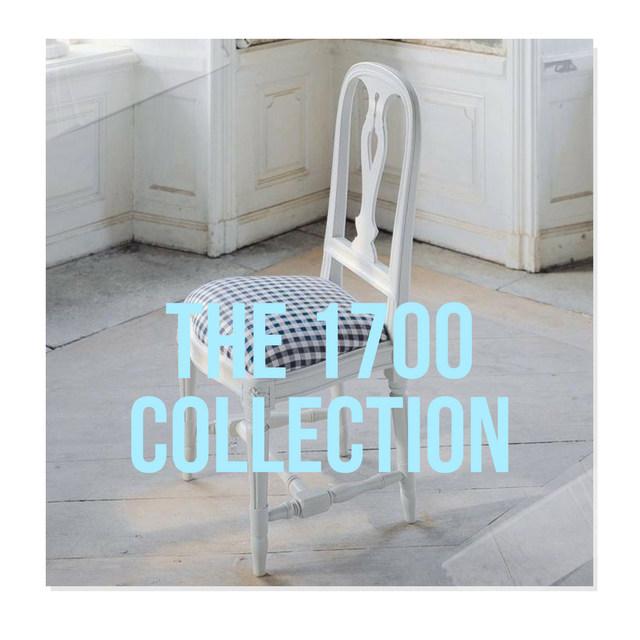 Osterbybruk
The 1700 Collection Swedish Furniture produces furniture that combines the elegant shapes of the furniture found in 18th century Sweden.  With the cooperation between the Swedish National Museum of Fine Arts and furniture manufacturer MOVE Möbler & Bohag, they created several authentic replicas of selected pieces of furniture originating from Swedish castles, manors and salons of fashionable health resorts.
The craftsmanship behind each handmade piece remains true to the original.  Skilled woodworkers sign each piece next to the seal of the National Museum of Fine Arts.   The furniture is made from the woods found in Sweden such as birch, alder and pine.
If you are hoping to purchase a reproduction that is as close to the original antiques, the 1700 collection is deeply rooted in the 18th Century.  The collection is a preservation of the Swedish cultural heritage, also giving you an elegant piece of furniture from this era.
Möbler AB
Smyge
Strandv. 71. SE- 231 79 SMYGEHAMN.
Sweden
The 1700 Collection Chairs
Fresta – Stol 1700
Bergslagen
Hallunda – Stol
Medevibrunn – Fåtölj 1700 Collection
Odenslunda – Stol
Sandbro
Medevi
Hellestad
Ekolsund, Selebo
Hallunda
Krogsta
Österbybruk
 The 1700-collection's Dining Room
The 1700-collection's Living Room
Svensksund Sofa
The 1700-collection's Bedroom- Skattmansö
Svensksund Sofa