You love Swedish style but don't know exactly where to start. Here are a few ideas for you to get going.
Swedish style is about simplicity, but it is anything but boring.
The look is centered around minimalism, but the furnishings can be very detailed.  Have you ever considered working with rub on transfers?  Use them on any sort of wooden item.  Think of a stackable set of boxes, or a tray for your ottoman.  Do up a showcase dresser.  Add in hand painted details to blend the transfers into the distressed painted look.

Rub on Butterflies – Do it yourself "painted looks"  – Amazon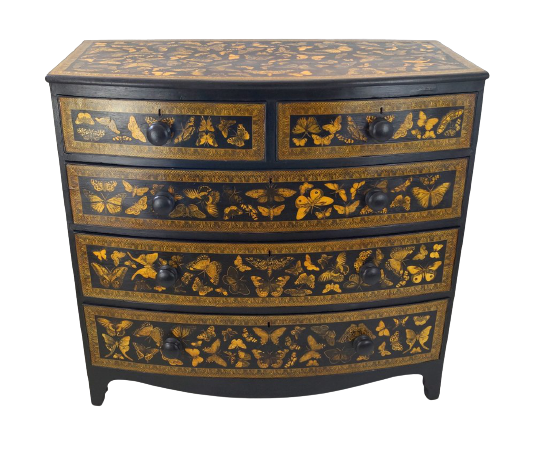 Butterfly Chest – antiques-atlas.com/

 Floral Rub On Transfer – Amazon
1. Swedish Must Have's – Wall Lights
Mirrors, gilt brass and crystal chandeliers have also been used for centuries in the northern countries to capture light as the winter nights were long. The reflections created light which extended the days.  Here is an exceptional light that looks like an antique, but doesn't use candles, but real lights!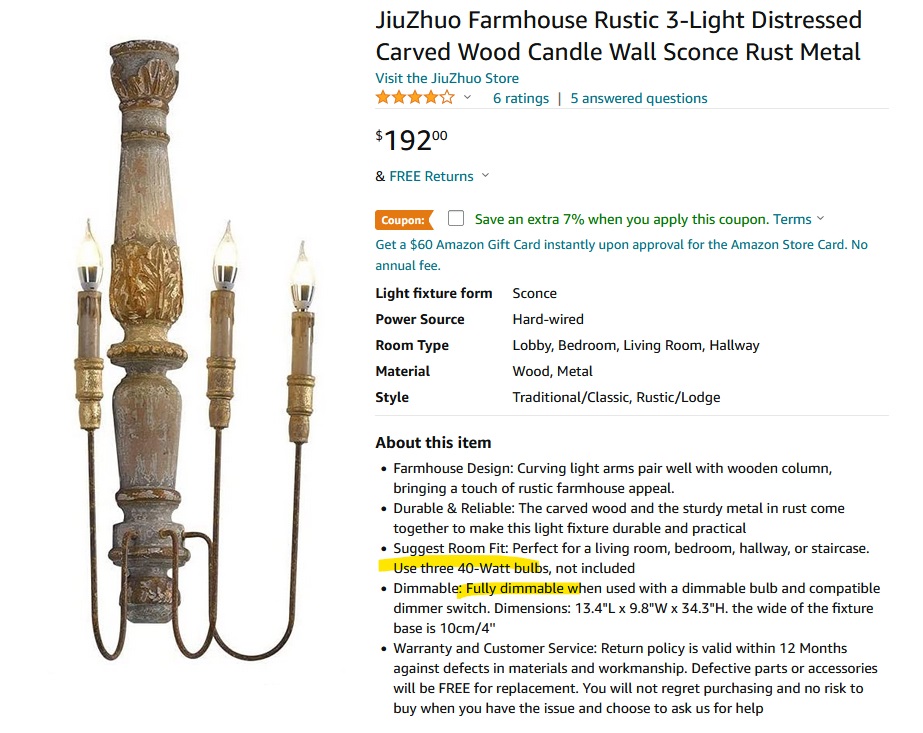 Distressed Wood 3-Light Candle Sconce – forget about candles. $192 Amazon
2. Swedish Must Have's – Interesting And Detailed
Captivating Swedish interiors have their emphasis on texture. A few detailed, distressed or hand painted pieces can go a long way in creating this look.  Think about really worn wood looks.  How to do this yourself?  Beat up your wood, and paint over the wood, and wipe it away.  The painted glaze will settle into the worn and distressed areas giving you the look of a worn antique.

Cognac Brown Wood Office Chair – Amazon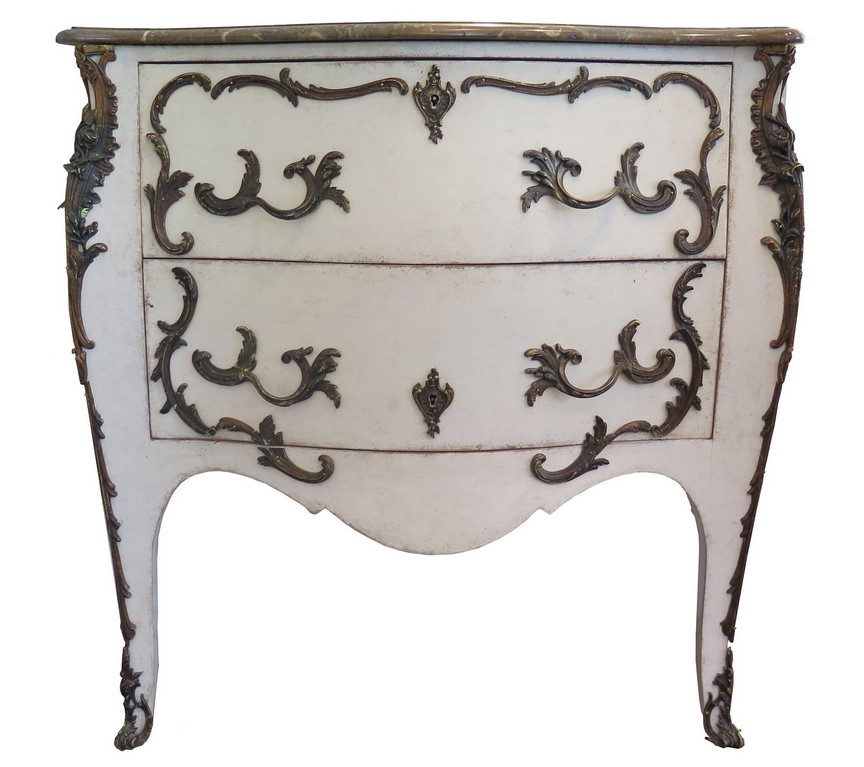 19th century Rococo Painted Commode – 1st Dibs
3. Swedish Must Have's – Natural Fabrics
One really easy way of adding in color is doing it through pillow throws, or blankets. If you are wanting a particular color in your house, – get bedding, add some throws on your sofa.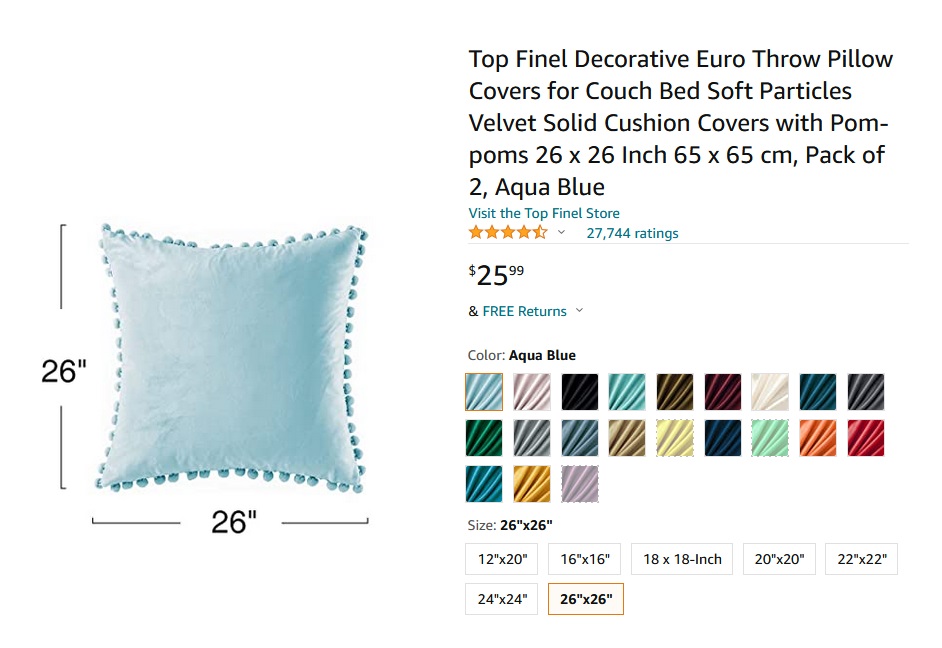 Velvet Cushion Covers In Sets Of 2 – Amazon

Linen Trimmed Tailored Edged Pillows Set Of 2 – Amazon


Jepeak Burlap Linen Throw

– Amazon

Teal and Black French Bench – Amazon
Spectacular Teal Recliner – Amazon
Velvet Trimmed Pillows – Set Of 2 – Amazon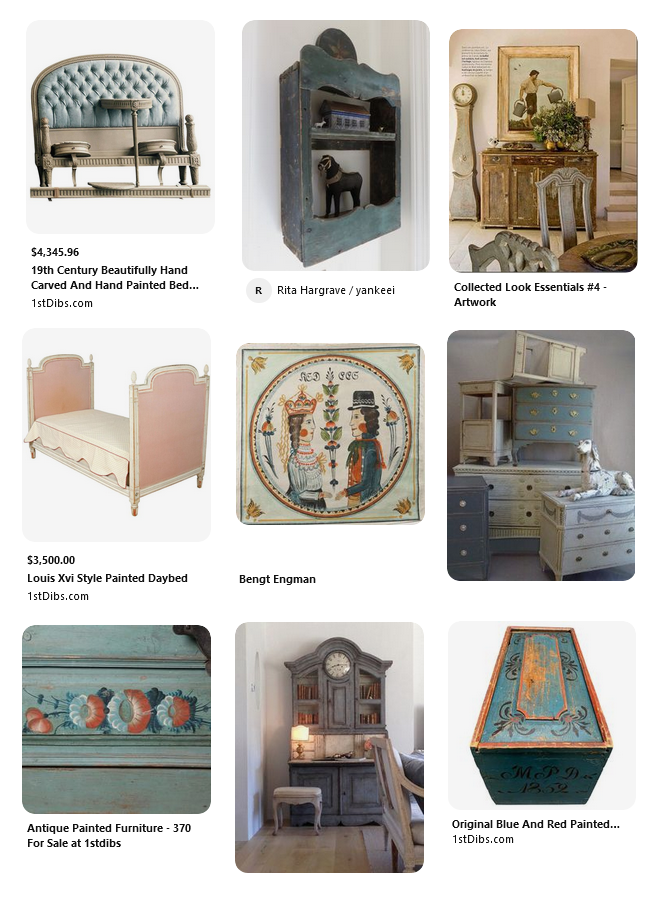 Notice the French pink upholstered bed above?  It wouldn't look the same without the gold painted details.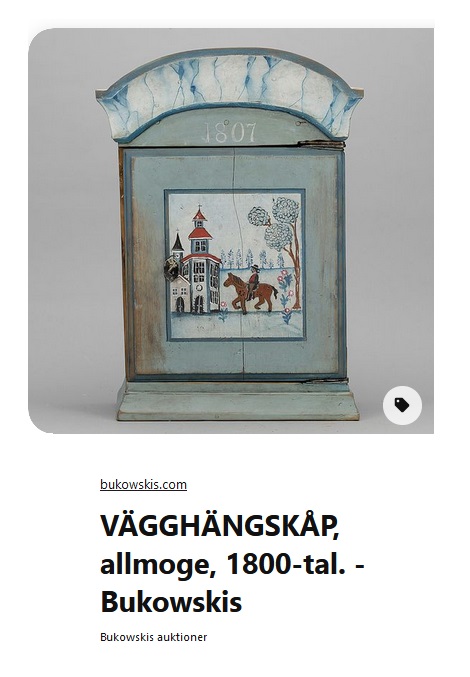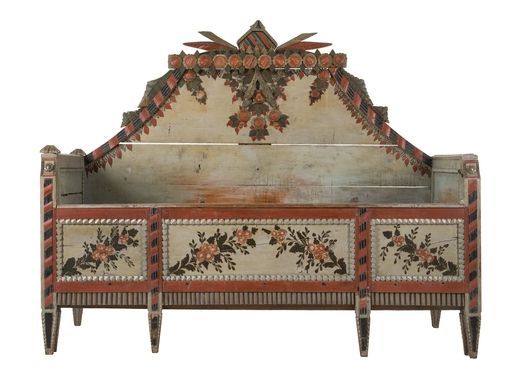 What a grand daybed – seen at digitaltmuseum.se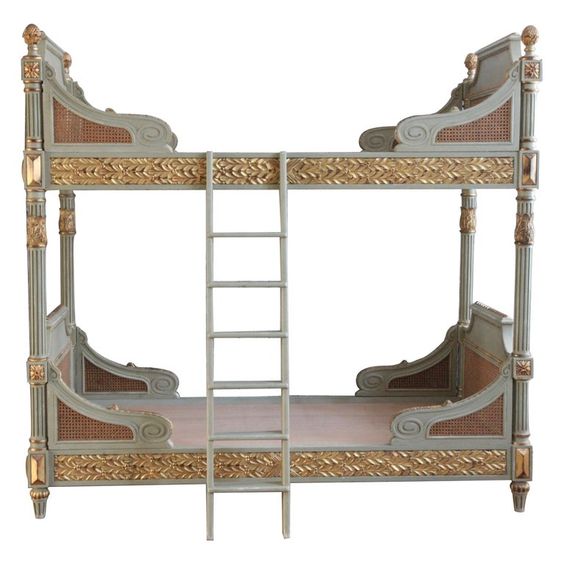 $12,057.62  Louis Xvi Style Bunk Beds/matching Pair Of Single Beds Made By La Maison London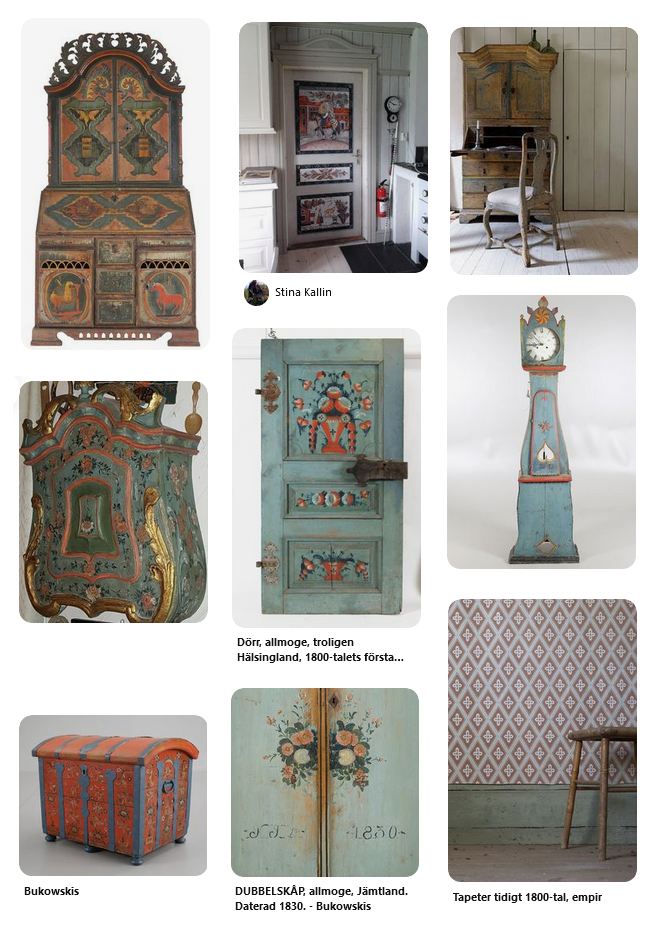 Intricate wallpaper often is a classic Swedish look.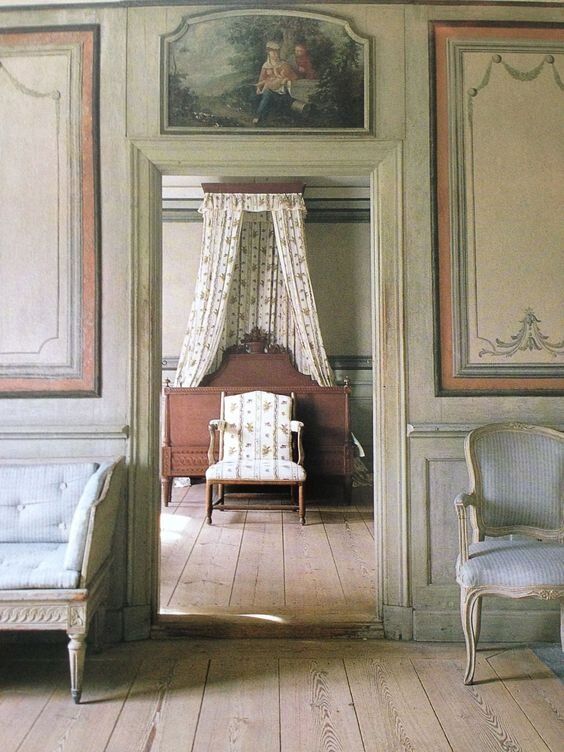 Stunning Folk art styled antiques.  Burnt Red is a color seen amongst Swedish antiques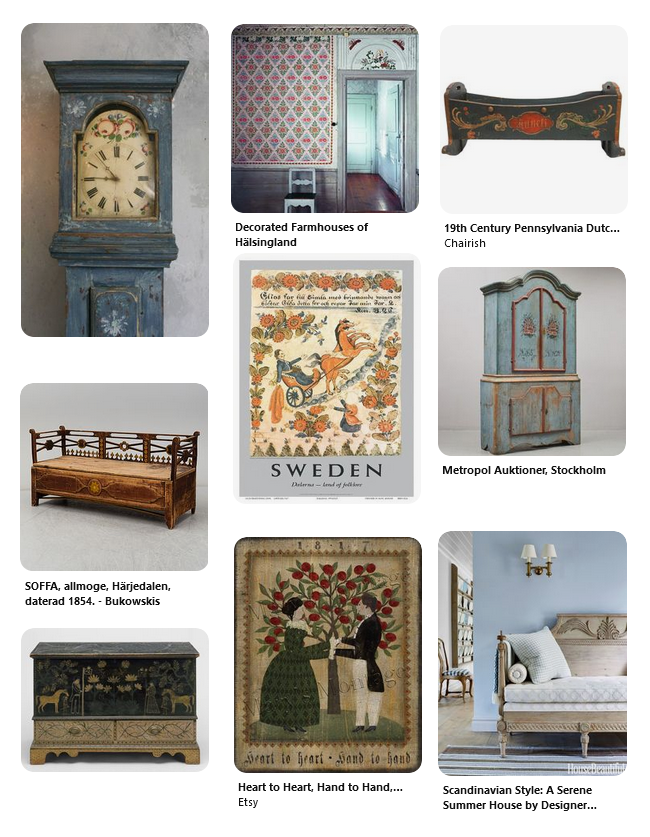 MÖSSBORD, Jämtland, daterat 1841. – Bukowskis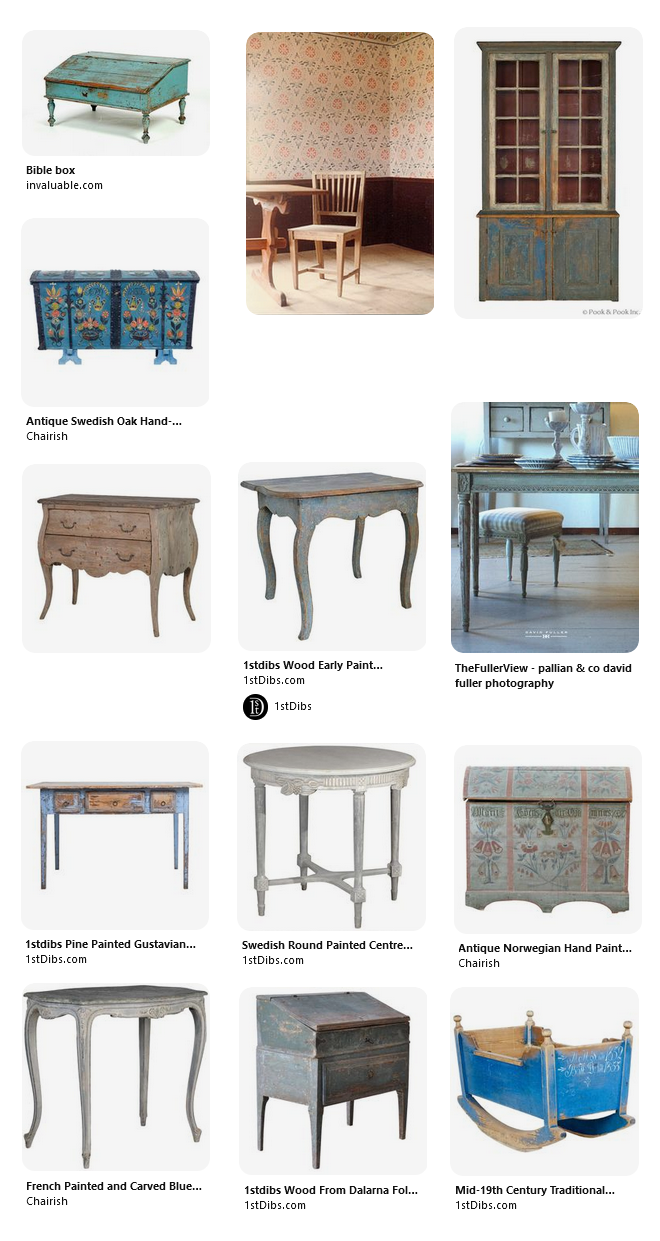 A Swedish cupboard dated 1807
Hand painted floral details stand out on this painted cupboard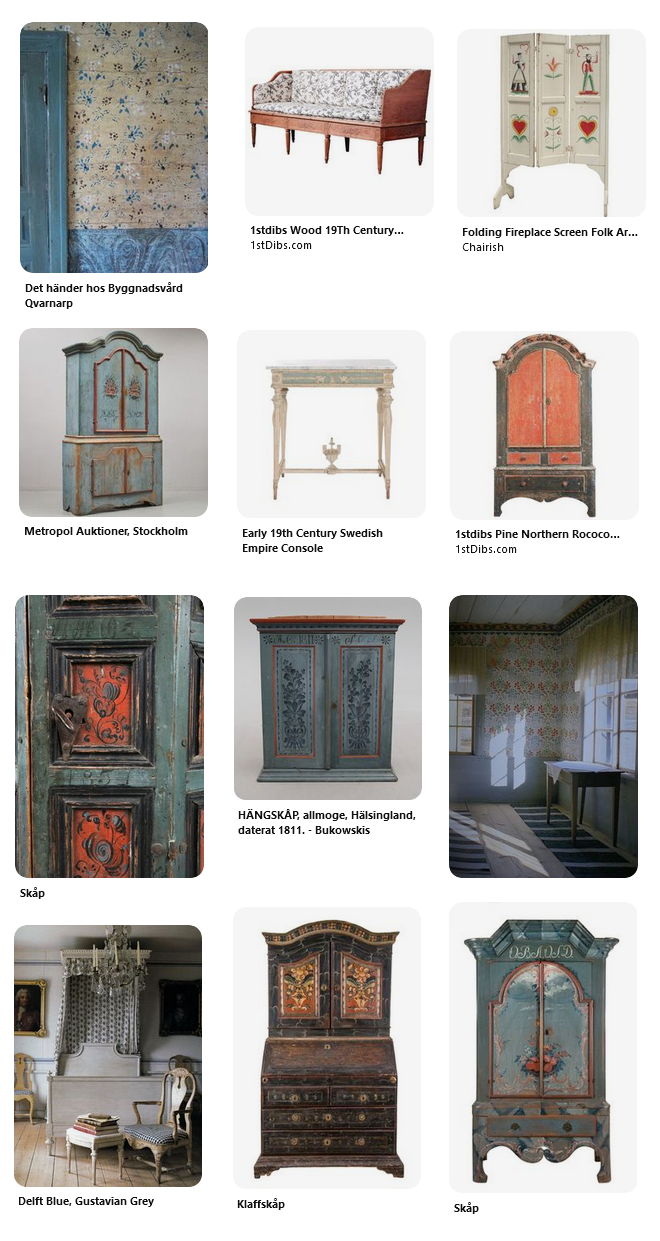 What colors do you like the best?  If you were to invest in one piece today, what would it be?