A New Dissertation From Uppsala University Shows How Gustavian Style Has Defined Swedish Tastes In Art
Why has the neoclassical Gustavian style become so prominent in the Swedish self-image? A new dissertation from Uppsala University shows how researchers in art history, along with museums, commercial enterprises and the monarchy, have contributed to preserving and conveying the Gustavian style.
"An important reason for the extreme strength of the Gustavian style ideal," says Hedvig Mårdh, doctoral student at the Department of Art History at Uppsala University, "is that it managed to unite a series of seemingly contradictory movements during the 1900s, such as tradition and modernity, and nationalism and internationalism, and that it has become part of various utopian visions."
The Gustavian style, connected to the 18th century and Gustav III and Gustav IV Adolf, has been intimately associated with what has been designated as specific Swedish cultural heritage, linked to Swedish tastes and interior design. The style has generally been highly esteemed by both museums and art historians, who have produced national and international exhibitions and publications and have also contributed to successful furniture production from the late 19th century through today, including both IKEA's line of 18th-century furniture as well as more small-scale production.
It's about recurring re-use, in the form of copies, reconstructions and staging of the period. In her dissertation A Century of Swedish Gustavian Style: Art History, Cultural Heritage and Neoclassical Revivals from the 1890s to the 1990s, Hedvig Mårdh studied three periods that all illustrate the re-use of the Gustavian period in different ways: the 1890s, which saw the emergence of art history as a discipline, and of museums and cultural heritagethe period 1930-1940, when the production of period furniture existed concurrently with functionalismthe 1990s, a decade characterised by a cultural heritage boom, economic crisis and the search for a national identity in a European context.
Read more at eurekalert.org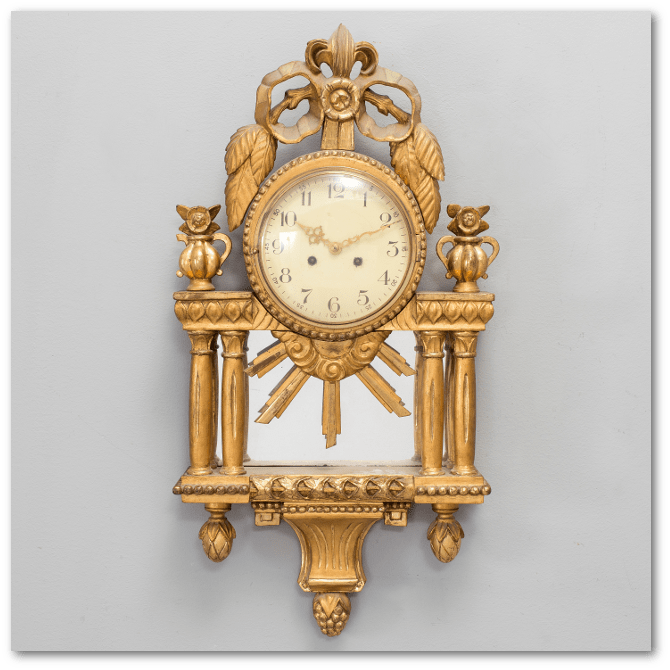 Gustavian style, 20th century Wall Clock, Bukowskis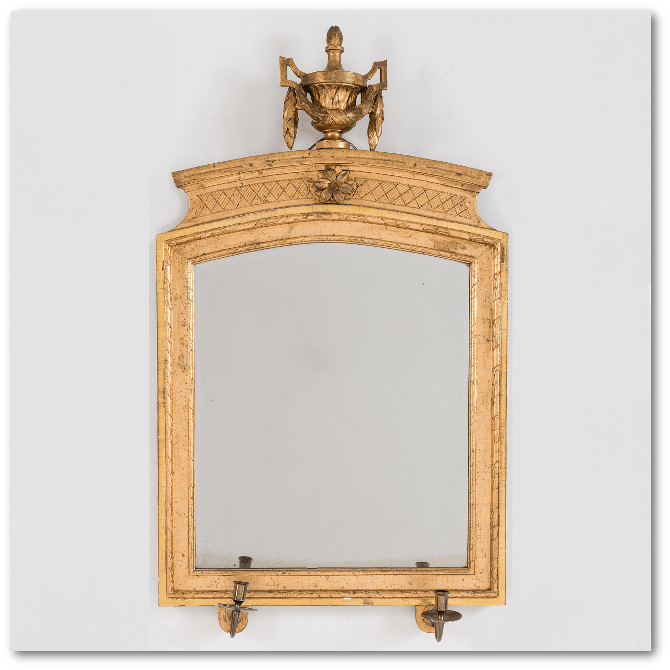 A gustavian wall sconce from around 1800, Bukowskis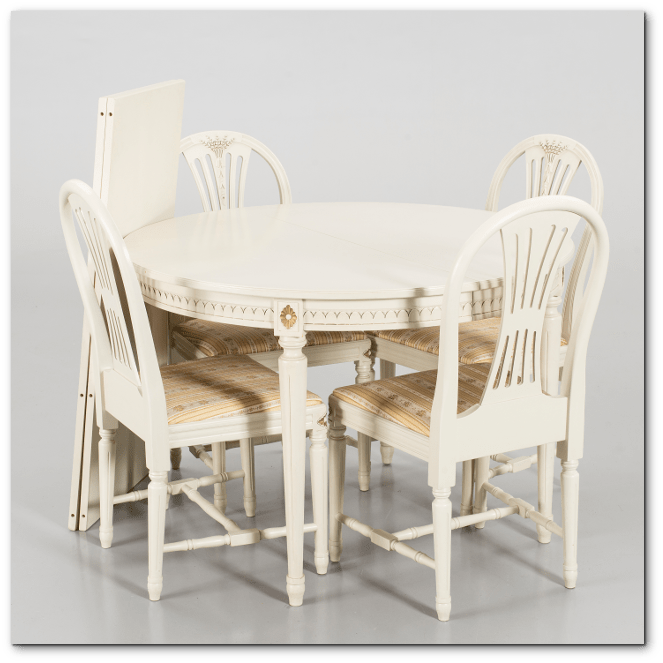 A Swedish gustavian style 5 pcs dining furniture, Bukowskis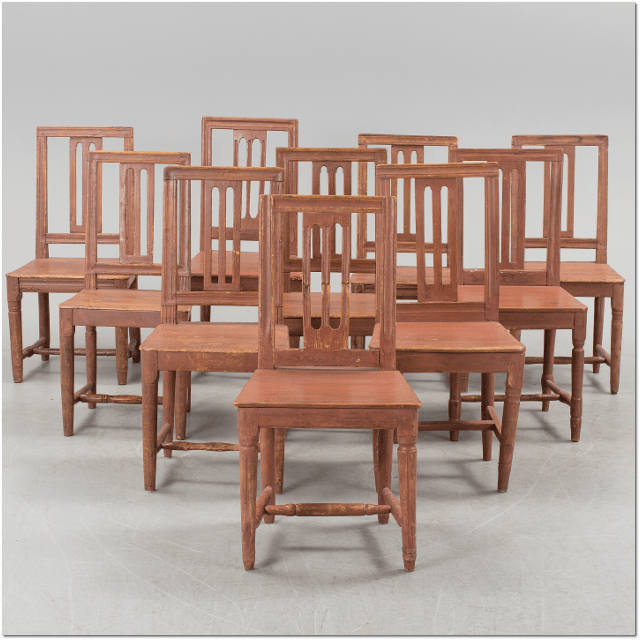 Ten Swedish Gustavian chairs, early 19th century, Bukowskis
All these images are found are bukowskis.com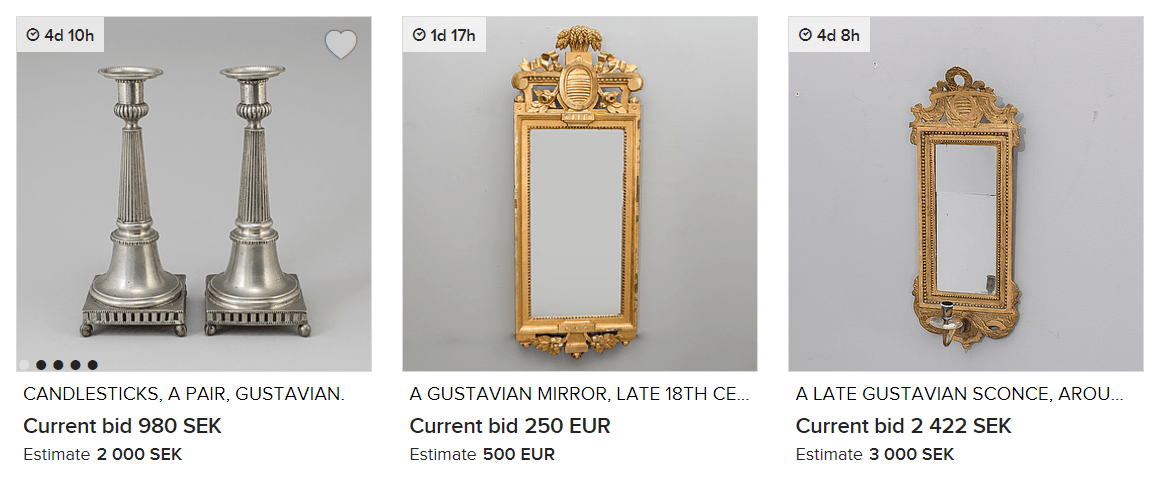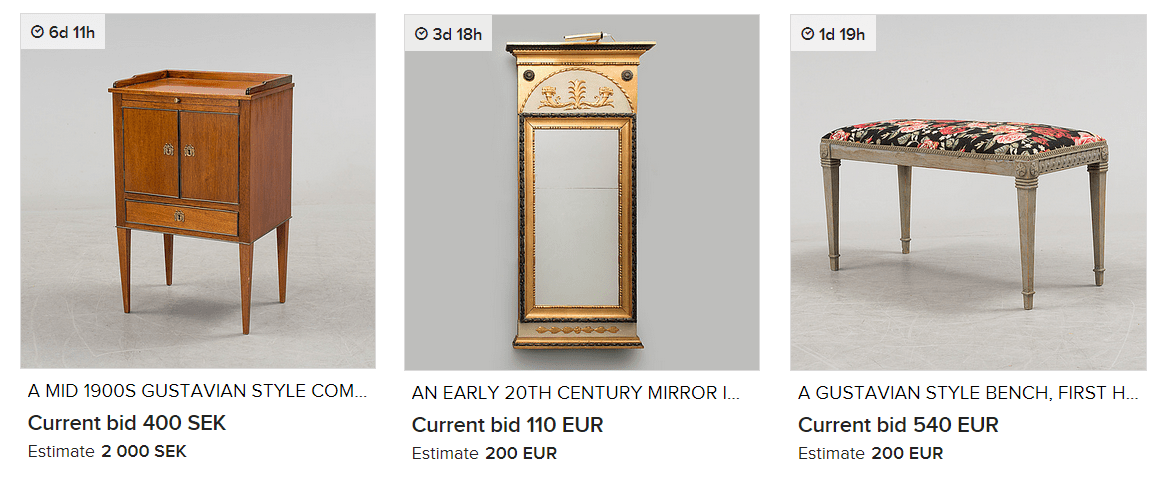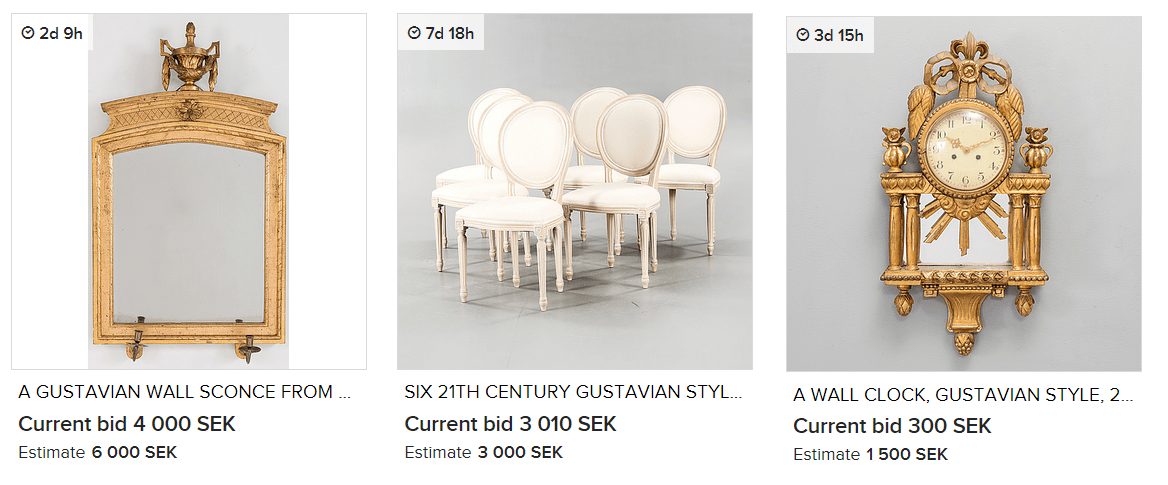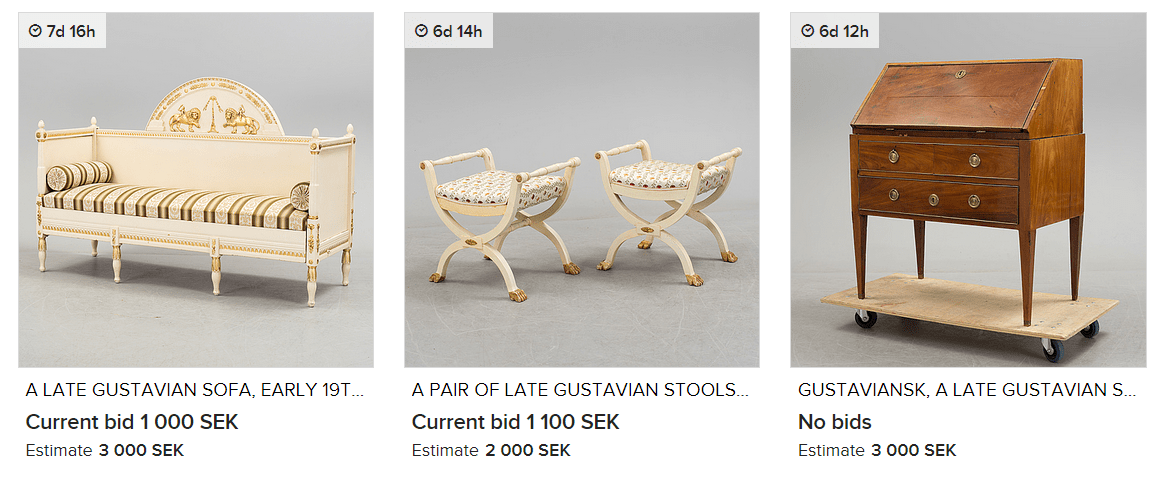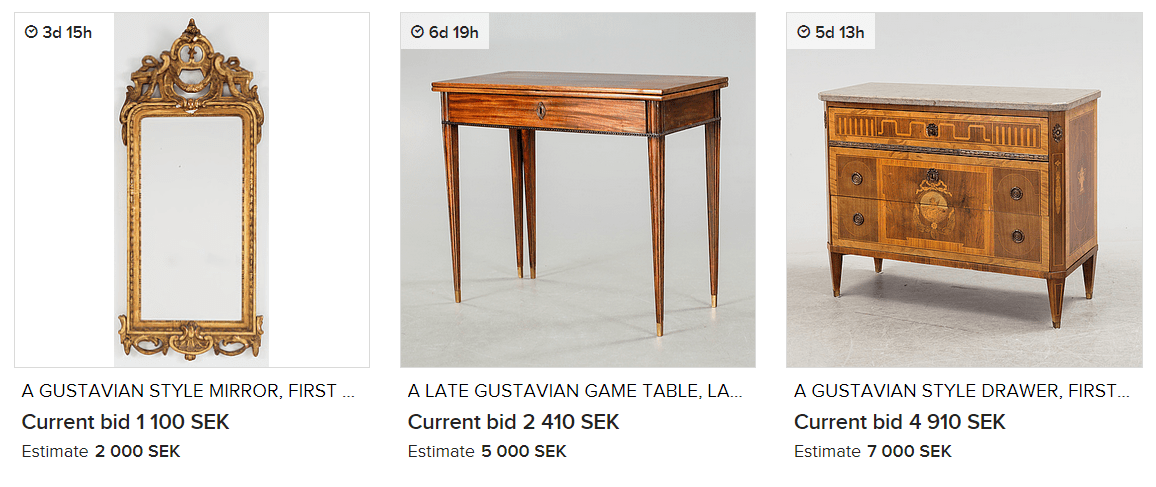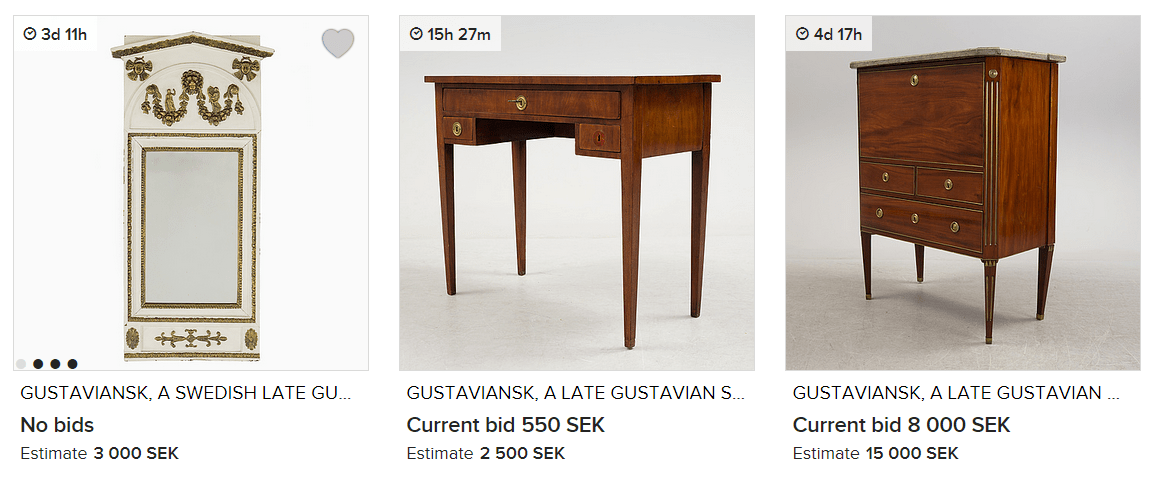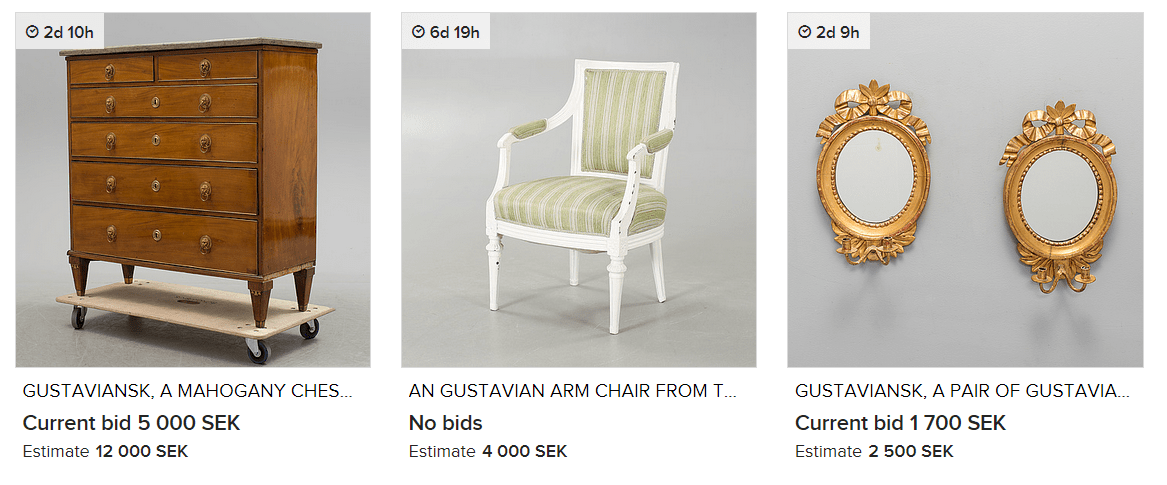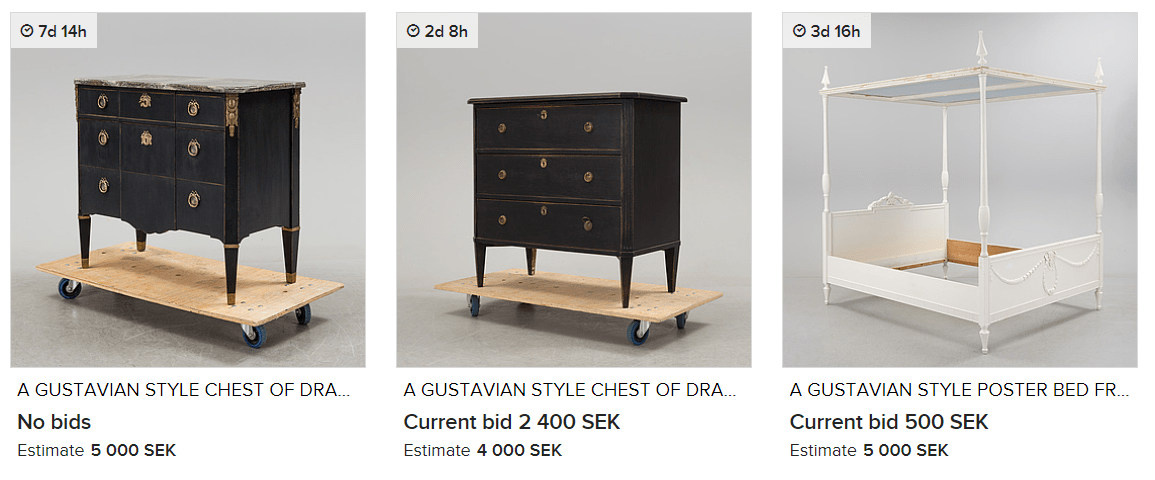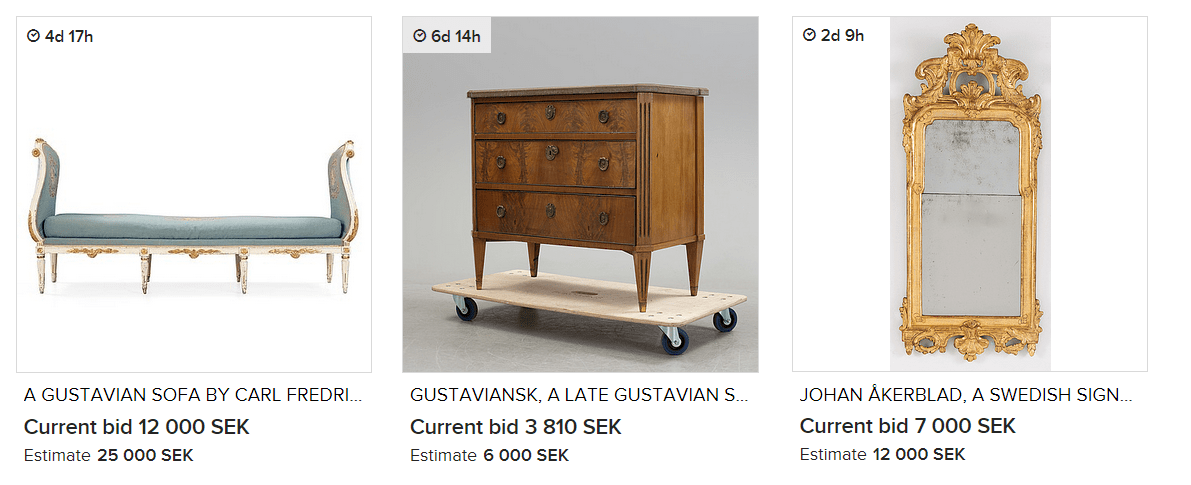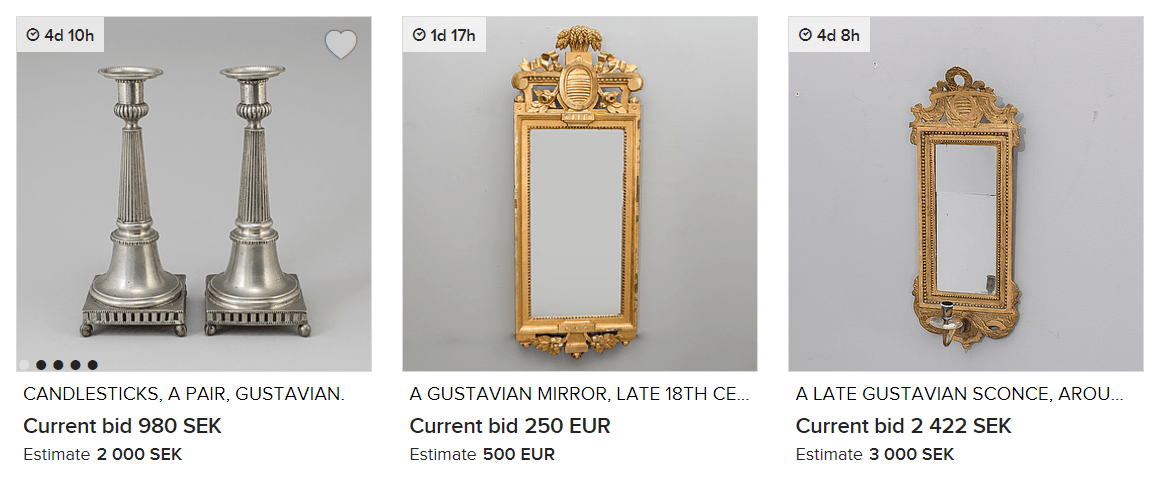 All these images are found are bukowskis.com