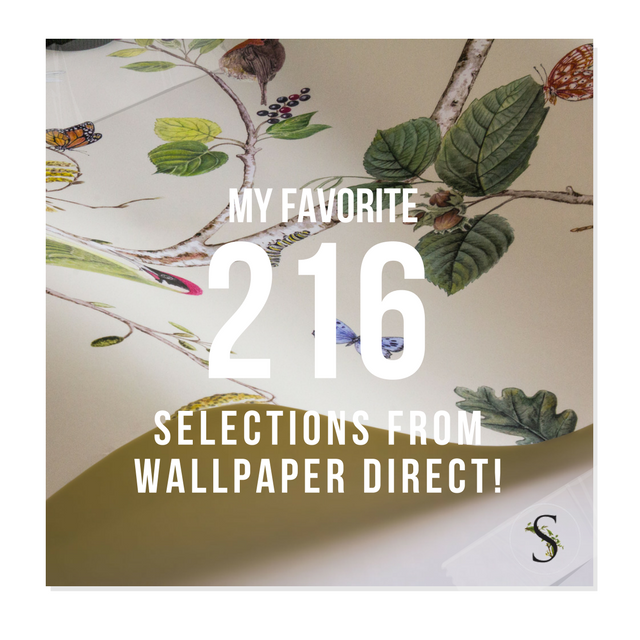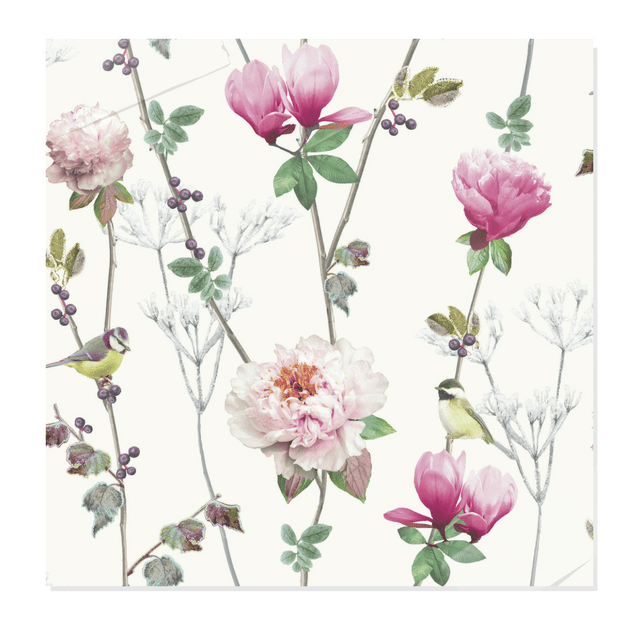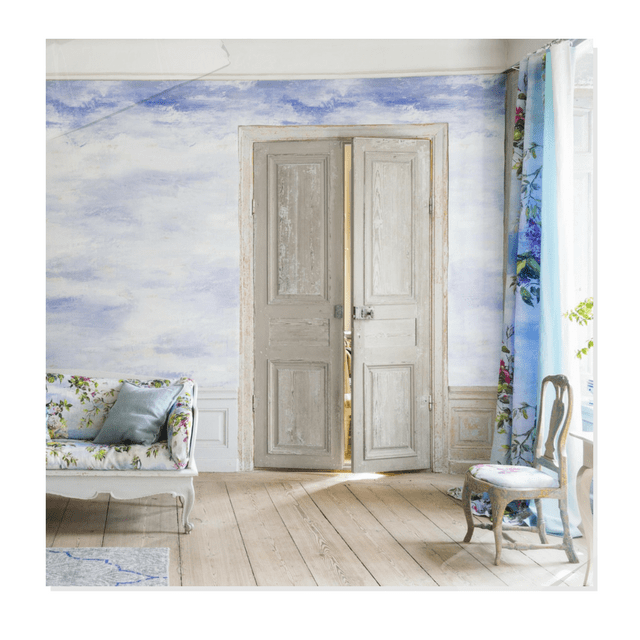 Cielo Panel by Designers Guild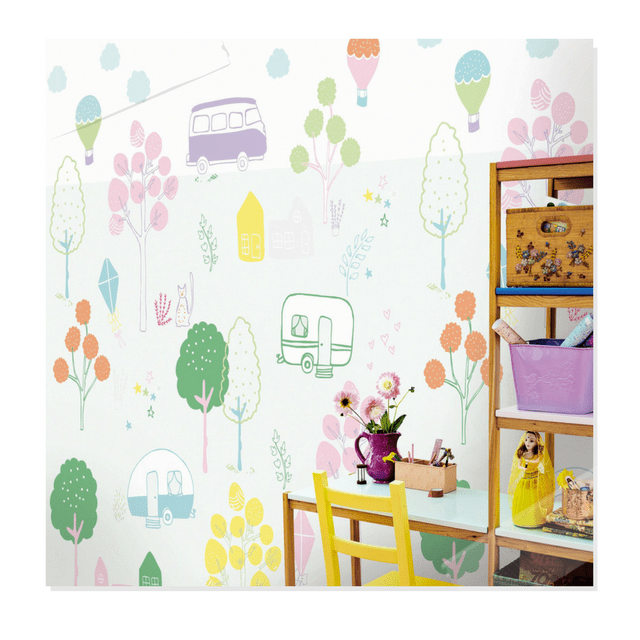 Take me on a road trip Now by Eijffing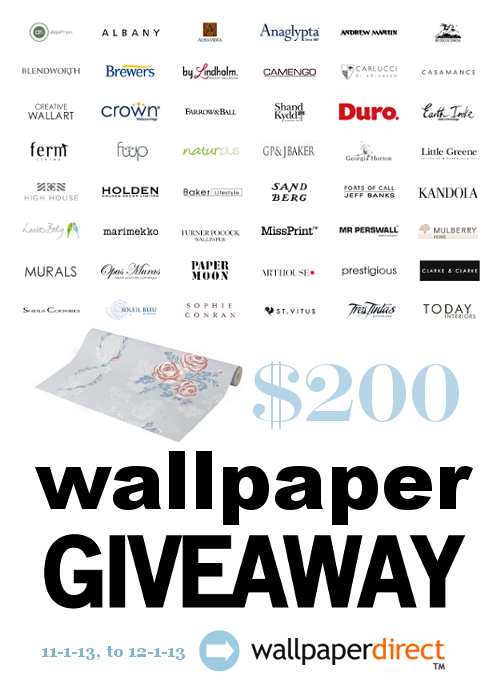 There's no question that Swedish style has been popular for decorating homes. The causal, yet elegant decorating style combines a bit of both worlds we seem to enjoy. There are a few things that are unmistakably Swedish – beautiful architectural design, furniture craftsmanship and wonderful wallpaper!
The striped patterns and florals which were popular in the 18th and 19th centuries are still some of the most popular designs to this day. While some of the retro patterns have dated themselves over the years, the large scale damasks, florals, and geometrics are indubitably still in fashion hundreds of years later.
Wallpaper Direct has offered a generous $200 dollar wallpaper give away for the readers of The Swedish Furniture. The winner can then look through a large selection of wallpaper that meets the giveaway dollar amount. If the winner is located in the US, they must pick from the US site. If the winner is from the UK, Australia or Sweden, they must order from the international site. The comments will be numbered on December 1, 2013, and then a number will be drawn from Random.org .
Enter 2 ways- Leave a comment in the facebook comment box telling us WHAT wallpaper you like best, or what you plan on doing with the wallpaper. We will then contact you through facebook if you win.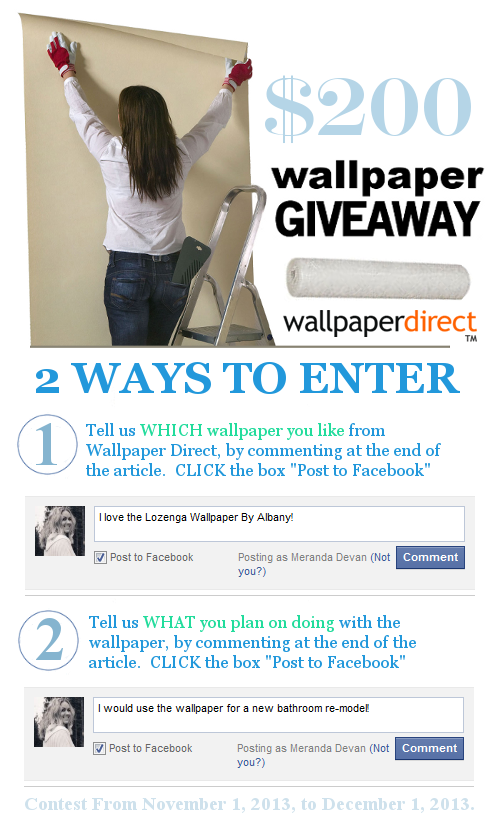 Below I have selected 216 of my favorite designs that have a Swedish edge; both modern and traditional from The US Wallpaper Direct website. If you want something modern with a scandinavian flair, there are several selections that will wow you. If you have always longed for a classic Swedish design, such as those found in the 18th century, there are several beautiful wallpapers that will instantly transform your room over the weekend.
Duro Wallpaper From Sweden
Duro, for the first time is now offered in the USA. Duro is a family-owned company and leading brand in Sweden, has been around since 1930, and is one of only 120 companies to be appointed to the Royal Court and has had this distinction since 1946.
The printing process used by Duro uses ten times the standard amount of ink to create a distinctive, rich look, similar to hand-printed papers. They also have started a green initiative during the 1960s and eliminated PVCs, developed their own water-based inks and uses only solvent free coatings.
Duro Wallpaper From Wallpaper Direct
Duro Wallpaper From Wallpaper Direct
Make Your Own Folding Screens With Wallaper and Wood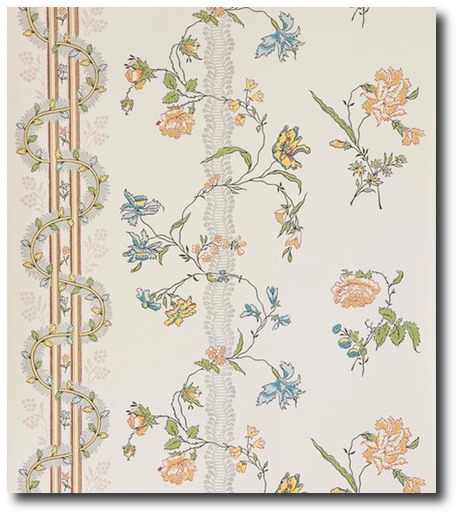 Gammalsvenska Collection By Duro From Wallpaper Direct
Thibault Design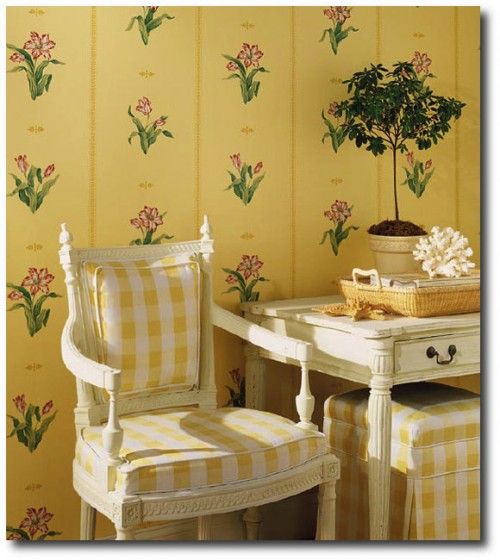 Thibaut Piccadilly
House & Garden November 2013
About Wallpaper Direct:
Wallpaper has been selling wallpaper online since 1999. They carry over 4,000 different wallpaper patterns. To understand the volume of their business, they have approximately 10,000 wallpaper samples on hand, and dispatch 40,000 samples per month through the mail.
Wallpaper Direct is a trading name of C. Brewer & Sons Ltd. and is part of the BREWERS group of companies. C. Brewer & Sons is one of the country's oldest decorators' merchants, established in 1904. Brewers holds the Royal Warrant for the supply of decorating materials to The Queen. Brewers is a family run business with more than 146 stores selling an extensive range of decorating materials. Paint and wallpaper is what they specialize in.
Wallpaper Direct has two distinct websites. One for their international clients, and another for the United States. We've been supplying equally discerning customers in the USA from our UK site since we launched Wallpaper Direct online in 1999, and now we're open for business with a new American company Wallpaper Direct Inc with a dedicated team in Tennessee.
Wallpaper Direct
Call Toll Free on: 1-855-823-9754
Email: help@wallpaperdirect.com
Wallpaperdirect Inc.
PO Box 1258
155 D-2 Durham Drive
Maynardville
TN 37807
St. Antoine Wallpaper by Farrow & Ball Keith Scott Morton
Uses For Wallpaper Other Than Walls:
Do you want to create a wow factor with wallpaper? Here are a couple of tips how you can transform your home and simple every day objects with wallpaper:
1. Mod Podge Photo Mats With Wallpaper
Wallpaper can be used as Artwork. Frame pieces of wallpaper and group these frames together to create a miniature art gallery. OR, consider covering picture mats with wallpaper. Simply use mod podge which can be applied to empty mats.
-Craig Frames Collage Frame- From $20 on Amazon
-Accent Design Framing Mat Double 5″x 7″Ivory/Gold- Amazon
-Accent Design Mat 8″x 10″ 4 Openings- Amazon
– Accent Design Mat- 2 Openings, – Amazon
2. Wallpaper Your Closets
Consider transforming your walk in closet, pantry or linen closet with a statement of yourself using wallpaper. Wallpaper the walls, and consider buying storage boxes, which you can then cover with the wallpaper for a unifying effect. Closets allow you to experiment with bold patterns, and outspoken colors.
– Darice 8/9/10-Inch Paper Mache Round Box- New From $6- Amazon
Bryonie Porter's Wallpaper Furniture
Bryonie Porter's Wallpaper Furniture
3. Mod Podge Wallpaper To Furniture
One of the best artists to site, would be Bryonie Porter's Wallpaper Furniture. You can see how wallpaper can go a long way on furniture. Transform a vintage chest with wallpaper, or consider adding interest to glass display cabinets. Add wallpaper inside a chest of drawers, or inside of a wardrobe. Apply two or three coats of clear polycrylic (not polyurethane as it will yellow it) to protect the wallpaper, sanding gently with a very fine sandpaper between coats of varnish. Use wallpaper as drawer liners. Line the inside of a drawer with wallpaper cut to fit. Attach with double-stick tape so the lining won't shift when you're rummaging in the drawers.
Additional Links:
– Decoupage Is Simple! Update Your Kids Furniture- Kids Room Decor
– Decoupage Map Wallpaper Dressers & Kids Map Decor- Kids Room Decor
– 30 Mod Podge Project Ideas – The Painted Furniture
Previous Posts For Inspiration:
-Swedish Interiors: The Chinese Pavilion- here
-Swedish Styled Wallpaper- here
-How To Decoupage Furniture- here
Combining Swedish antiques with modern wallpaper, never looked so hot!
Ben Dhong's combined classic Swedish antiques in a residence for a finance executive in San Francisco's Marina. Ben Dhong left the world of finance to intern with designer Martha Angus. He later launched his own design firm, Benjamin Dhong Interior Design, and today Ben works for clients around the country,and has his work published in House Beautiful.
The Gustavian Inspired Room:
"This room is all about my love of contrasts and how to highlight what you love about something by pairing it with something that brings out that essence." The wallpaper sets an entirely different direction for the Swedish antiques placed in this room. It goes to show you the power of wallpaper.
Combine the New with the Old:
The wallpaper's field of gold blocks creates a modern backdrop. The plaster medallion of king Gustav pops like a piece of modern sculpture, and gives the room a focal point. The polished silver Saarinen style base pops against the carpet, and the Louis XVI-style chairs bring in the rich flavor of Sweden into to the room. Ben brings a very fresh approach to classical design.
1. Great Design Doesn't Have To Be Expensive
"I play a fun game with people and tell them that in this room is something from west elm, ikea, restoration hardware and marshalls and make them try to find it….it all proves that chic doesn't have to be expensive."
2. Elevate Your Overall Collections With A Few High End Pieces
"I like creating confident rooms in which everything is not shouting at you "look at me". It's a low-keyed confidence. The ability to pair the precious with the humble. One of my joys is to elevate the humble and treat the valuable as an everyday object"
3. Just Focus On What You Like Rather Than Just "Expensive"
"For years I couldn't figure out if I'm a traditionalist that likes modern things or a modernist that has a strong sense of history. I'm now comfortable with dropping the labels. Beautiful design is timeless."
4. Layer In Points Of Interest
"I love layering textures in the same color tones. It brings a richness in a very understated way".
"I adore contrasts. There is a wonderful tension between the contrast of a rough linen with a rich velvet, or a distressed wood with a silver bowl. I find that tension exhilarating."
5. Choose Furniture That Has An Edge Of Beauty
"Great thought goes into the combination of a room. Some pieces must speak, while others must be sotto voce. The addition of a new piece may very well require removing something to keep it balanced."
"I like my rooms to have a bit of intellectual heft…A sense of history and erudition but never pompous."
Furniture Credits:
Dining chairs: Vintage Louis XVI Style chairs, Tara Shaw Antiques
Wallcovering: turquoise and gold geometric metallic pattern, "Margot," by Sandberg
Dining table: Hammered nickel table base by Julian Chichester and vintage Knoll top from Converso
Chandelier: white plaster from Donzella Gallery.
Statue: "Attitude" by Paul van Lith, Erickson Fine Art Gallery.
Relief: Plaster Medallion of King Gustav from Real Gustavian.
Carpet: custom turquoise and cream diagonal stripe wool carpet, designed by Benjamin Dhong.
Wallpaper Give Away Results- WINNER-

Debra Rodkey Lee

!
Thank you to everyone who took part in the giveaway! Thank you Wallpaper Direct for such a generous prize!