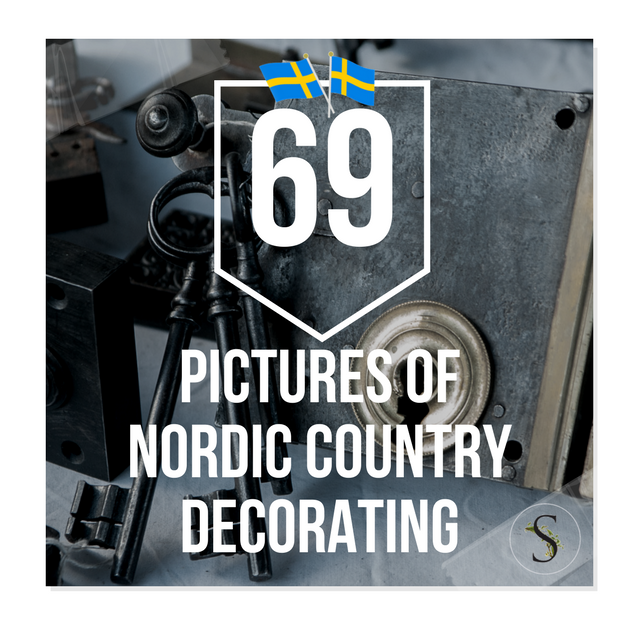 Bogstad Manor In Norway
Bogstad Manor is a protected cultural monument and one of the few country estates in Norway. The history of the estate dates back to 1649, while Norway was still Catholic the land was rented out to tenant farmers by Hovedøya Monastery. After the reformatin in 1536 it was confiscated by the Crown. It was then in 1649 that the Danish-Norwegian King Fredrik III sold Bogstad and number of other farms to Morten Lauritzen. This land provided great timber for sawmills which was rapidly expanding in the 17th century.
The Manor remained in the same family from 1649 until it was left to the Bogstad Foundation in 1955, administered under the Norwegian Folk Museum. The museum has left the estate authentic to the original time period, leaving a monument that shows layers of layers of history.
Peder Anker, became the first Norwegian Prime Minister in Stockholm in 1814 during the union with Sweden (1814-1905). From 1773 to 1780 Peder Anker made some alterations and additions to Bogstad Manor's main building. He designed the ballroom with inspiration from Versailles, bought a huge collection of paintings in Rome and created the first English landscape park in Norway.
Bogstad Manor is open to the public throughout the year, as well as guided tours of the main buildings are offered from May-September. Bogstad Manor also has copies of artifacts for sale in the museum shop that relate to the history and tradition at Bogstad manor. The museum shop sells glass, pewter and porcelain.
The gardens at Bogstad are sensational to see. The baroque garden was established in the first part of the 18th century. The English style park was created by Peder Anker around 1780 and has canals and ponds for carp and ducks. Peder Anker introduced more than 400 rare trees and plants from abroad. This park became a model for number of parks in Norway.
Bogstad Manor In Norway
Bogstad Manor In Norway
Bogstad Manor In Norway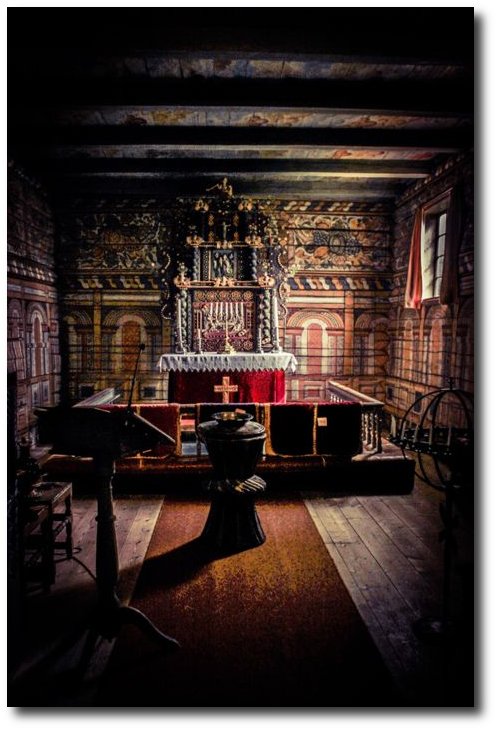 Stave church, Rollag, Buskerud, Norway
Picture Credit Visit google.no
Røldal stave church, Hardanger region in Norway. The church was built at the end of the 13 th century and is famous for its crucifix. According to legend it sweats once a year (July 6 th), and the sweat has healing power. After Trondheim (Nidarosdomen cathedral), Røldal was the most important site of pilgrimage in Norway during the middle ages.
Garden Snails – Cepaea Hortensis (Detail) New painted ceiling on antique floorboards.
Peter Korver Amsterdam 2008
Norwegian cubbord beds adorned with wood carvings and Rosemaling
The colorful knotted throw was created to compliment the wall painting.
Visit homedesign.marthastewart.com
"The lady's bedroom at Skogaholms herrgård (Skogaholm Manor), Skansen open air museum, Stockholm." Visit upload.wikimedia.org
Antique 1840-1870 Swedish Mora Clock Visit seattle.craigslist.org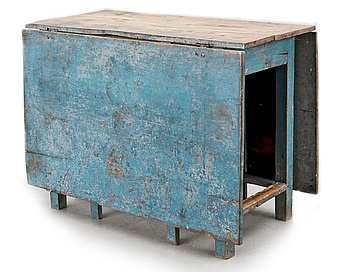 Swedish Antiques Visit bukowskismarket.com
Stora Nyckelviken, Stockholm – Visit upload.wikimedia.org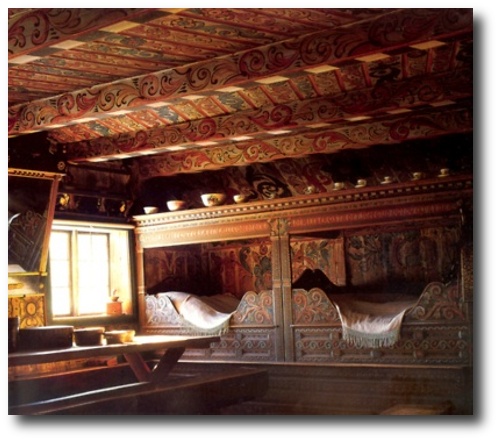 Hall (ivistoga) with intricate rosemaling; Yli farm in Telemark
Skansen Museum in Stockholm- See More At New Girl's Accessories Blog
Länna Prästgård, Norrtälje Visit homedesign.marthastewart.com
Skansen Museum in Stockholm- See More At New Girl's Accessories Blog
Skansen Museum in Stockholm- See More At New Girl's Accessories Blog
Two Scandinavian Homes Visit inspiracionline.blogspot.com
Lone Ranger Antiques 321 Walnut Street Hollywood, Florida, 33019.
Swedish Palette – A Galvinized Pail Is Used As A Vase
Näs herrgård, Norrtälje, Uppland –Wikipedia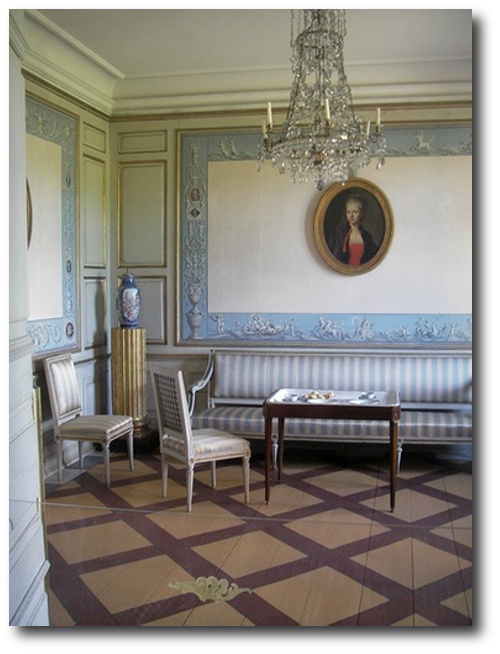 Skogaholms Herrgård, Skansen, Stockholm.
18th century weeks at Skansen by Johanni on Flickr
Sunlight in the dining room at Haga, Haga Pavilion, Late 18th century, Gustaviansk or Swedish Neoclassicism Photograph by Magnus photo Seen on Pinterest
Sweaters by Designer Solveig Hisdal
Traditional Swedish Nordic Dining Rooms – Visit solgarden.se
Visit knowingtheroyals.wordpress.com
Adolf Frederick was born, 14 May 1710 -12 February 1771) was King of Sweden from 1751 until his death. His father was Christian Augustus (1673—1726) duke and a younger prince of Schleswig-Holstein-Gottorp, prince-bishop of Lubeck, and administrator, during the Great Northern War, of the duchies of Holstein-Gottorp for his relative Charles Frederick. His mother was Albertina Frederica of Baden-Durlach. On his mother's side, Adolf Frederick descended from king Gustav I of Sweden and from Christina Magdalena, a sister of Charles X of Sweden. From both his parents he was descended from Holstein-Gottorp, a house with a number of medieval Scandinavian royal dynasties among its ancestors. Adolf Frederick was also a 13th-generation descendant of Erik V of Denmark; a 13th-generation descendant of Sophia of Denmark and Valdemar I of Sweden; and an 11th-generation descendant of Euphemia of Sweden, Duchess of Mecklenburg and her husband the duke Albrecht.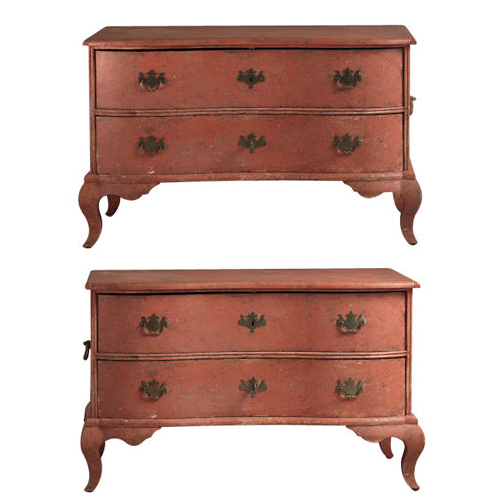 Pair of Swedish Baroque Commodes created in the 1850s. Unknown Dealer
Nordic Architecture Visit homedesign.marthastewart.com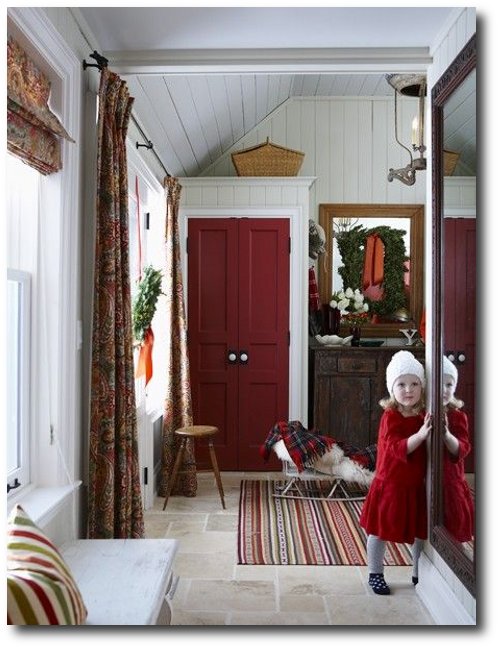 Sarah Richardsons Country House Visit houseandhome.com
GRUVGATAN 13 Blog Visit gruvgatan13.blogspot.se
The pale colors and bare windows give this room a Swedish feel….Colefax and Fowler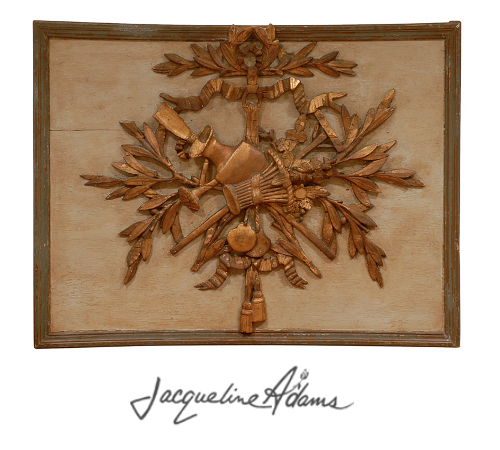 18th Century French Carved Wood Louis XVI Panel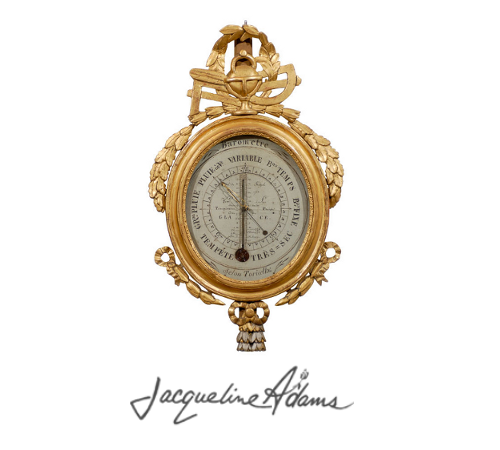 18th Century Giltwood Barometer with Allegory of Science
This comfortable and fresh vacation home displays simple palette combined with clean lines and rustic finishes. In place of a traditional oil painting, designer Jessica McIntyre created an art installation for the dining room with wall brackets from Ballard Designs, pewter chargers from Pottery Barn, antler trophies from Two's Company and antique Chinese water vessels from Club Cu. The rustic Durango light fixture by Arteriors Home contrasts nicely with the more traditional Zentique dining chairs. The tonal damask rug is from Shaver-Ramsey.coloradohomesmag.com
A Swedish Farmhouse- Source: Skeppsholmen.
Lennart Castelius Antiques & Interiors- here
Klockaregården 1
314 41 Torupsgatan
073-506 56 62
Lennart@Castelius.com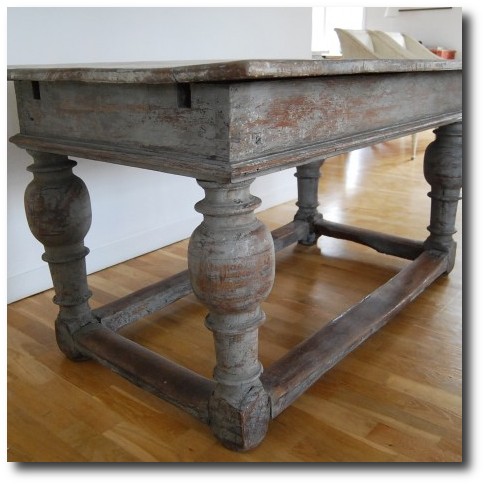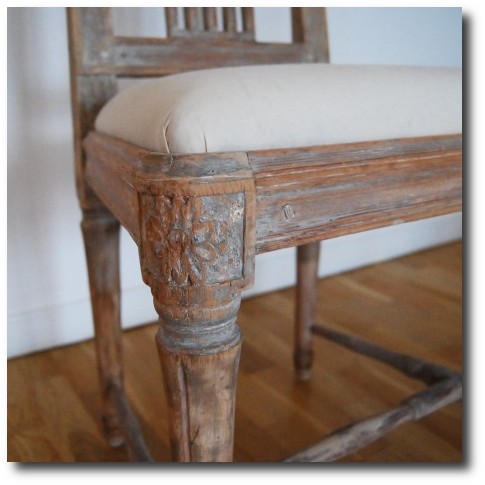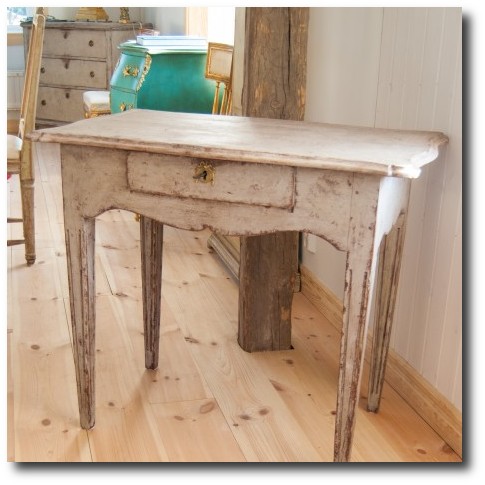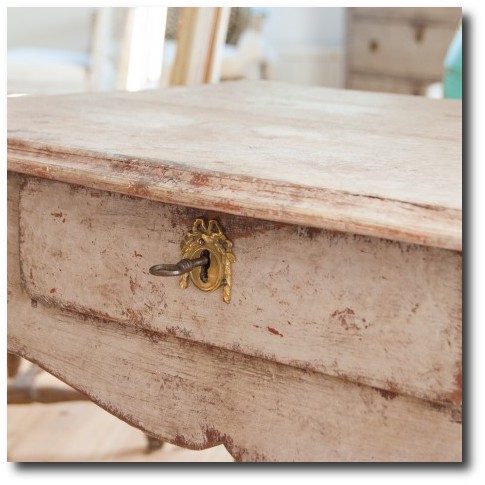 Lennart Castelius Antiques & Interiors
Save