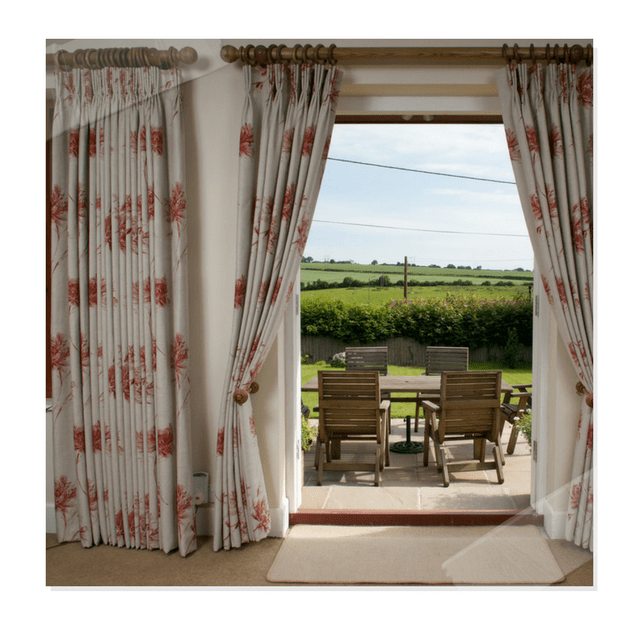 Curtains in Tisbury | Ben30 | Flickr
Picture Credit- Goodhousekeeping Magazine
Authored By Curtain Pole Wizard
Rooms with a Scandinavian style white and blue are great colour choices for bedrooms. White-washed floors, walls and high vaulted ceilings are the quintessential hallmarks to classical Scandinavian style.
Blue checked fabrics mixed with stripes adds a fun element to the room. You could also add cross-stitched hearts for bed pillows and for hanging as decoration. Homely, with a fresh clean look is predominant in this interior design style and you can make the rooms as folksy as you wish to make your guests feel welcomed in your home.
Twin beds are a great idea if your guest room is up in the loft space and lend themselves to being placed at either side of the room. A 'privacy' curtain is a great idea and enables guests to have their own space. Simply use curtains or make your own and hang them from wooden curtain poles painted white. Add simple curtain rings or use tab top curtains to slide the curtains across the curtain pole. Use the same technique for the window curtains to create a balance and cohesive look to the room.
If your guest room has a double bed a similar look can be achieved by adopting a twist on four-poster beds. Use curtain poles and curtain pole spares to make a simplistic frame around the bed from which you can hang curtains. It's a fairly straightforward task and well worth the effort to get the look.
Add floor rugs, along with bedside table lamps and storage space for your guests. Make sure they have a warm duvet, ample pillows and extra blankets to hand should they need them. A pile of fresh towels laid on the bottom of the bed is a charming addition to making your guests feel welcome in your home.
Try not to let your spare room become a dumping ground – always have it clean and ready for unexpected guests to stay the night. Simple wall paintings can be used to add a touch of soft mellow yellow to bring a warm glow to the room. Hand-made cross-stitched samplers also make great wall hangings which give the room a friendly, family touch and is a great way to keep with the Scandinavian style of mixing old with new to create a welcoming ambience.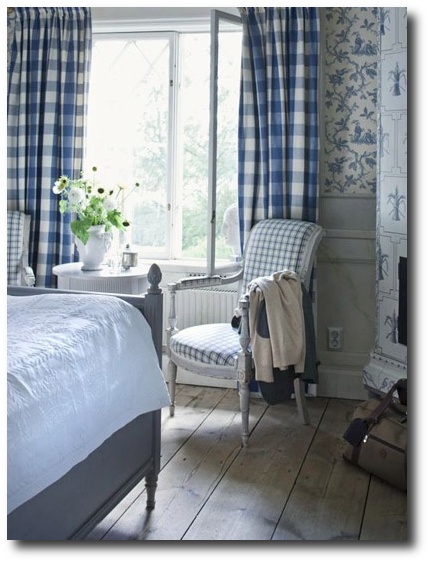 Hotel Wreta Gestgifveri- A boutique hotel located in beautiful surroundings, Wreta Gestgifveri
offers charming guest rooms that mirror different epochs from 17th
century Baroque to turn-of-the-century Romanticism.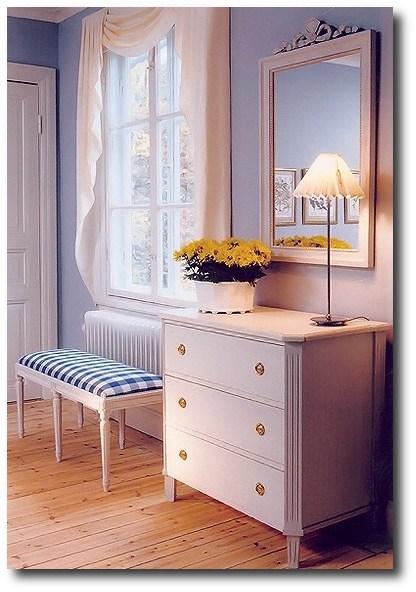 Solarsson Stilmobler Furniture- solarssonstilmobler.se
Hotel room at Tällbergsgården in Dalarna
Carolina Herrera Creative Director Hervé Pierre's Bedroom
Wallpaper from Colefax & Fowler. Poster bed Skattmansö from Ikea's 1700s series has been fitted with white linen fabric. skonahem.com
Hotel room at Vadstena Kloster Hotel in Vadstena, Östergötland
Gustavian Interiors With Drapery –18thcenturyblog.com
A Gustavian Manor- Featured On WREN Handmade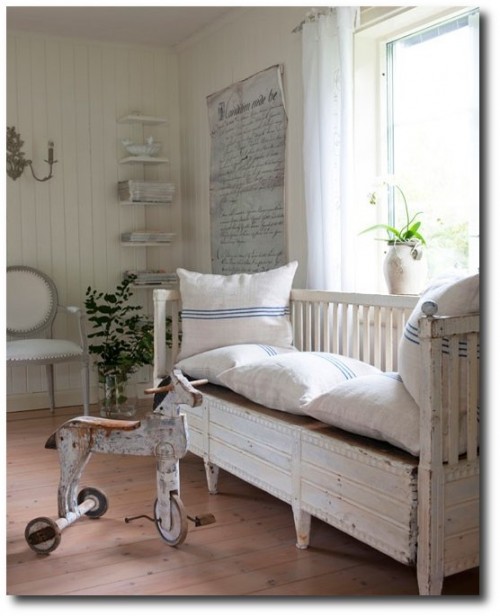 Simple Swedish Room With Sheer Drapery
A Country Styled Room With Sheer Drapery- Lowcola's photostream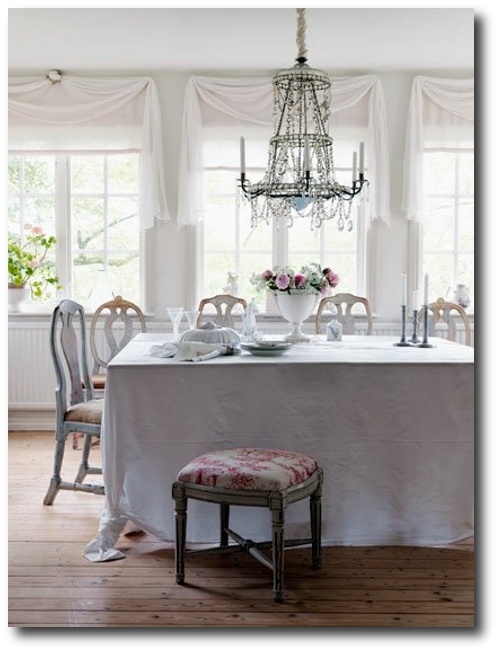 Photographer Carolina Romare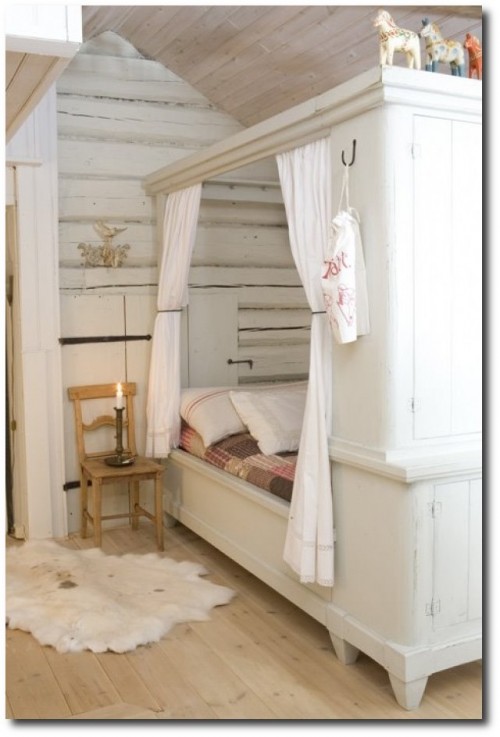 Swedish Cupboard Bed With Drapery
Leta Austin Foster and Associates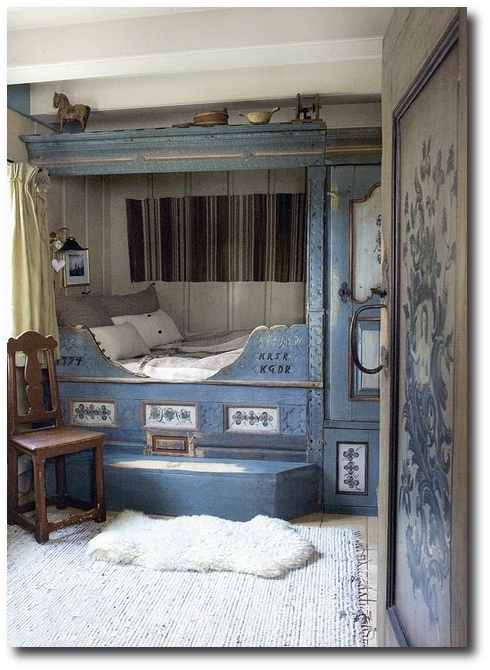 Cupboard bed from Norway, dates to early 1700s.
Decorated Farmhouses, Halsingland, Sweden Photo Jakob Dahlstrom
The Widows Palace – Flicker Germany
Notice The Simple Window Coverings
The Widows Palace – Flicker Germany
Swedish Interiors With Simple Rod Drapery
Swedish Cupboard Bed