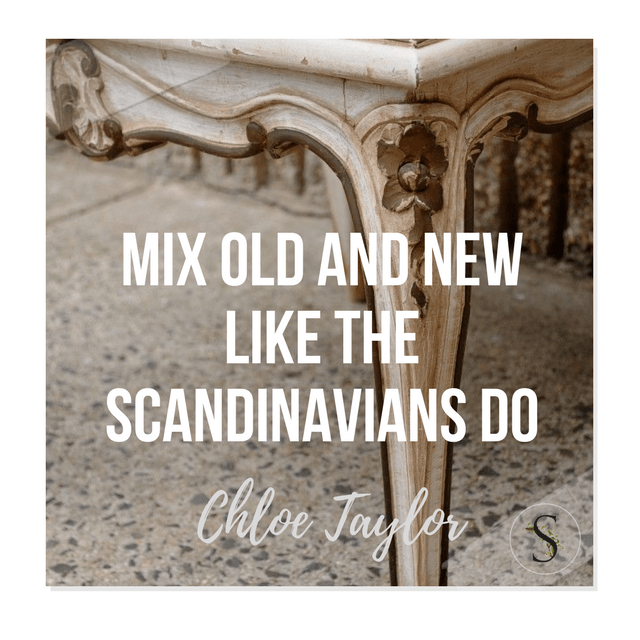 Picture Credit Quality Is Key On Ebay
Image 1 source: www.swedishinteriordesign.co.uk, blog.thehighboy.com,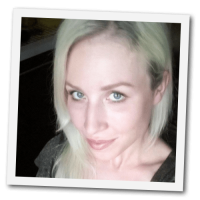 Guest Post -Chloe Taylor
Scandinavian interior design has been on the very top when it comes to décor trends for years now, but this style, as we know it, is reflected in modern furniture, clean lines, functionality and minimalism; all of which are features ideal for a bedroom.
Has this design style always been like this?
Of course not.
Although it has always been characterized with light colors and natural elements, it hasn't always been so clean-lined and minimalistic. The old Nordic pieces are equally as appealing as the new ones, and it would be a shame not to get the best of both worlds and times when decorating with this approach. Here are some things that will help you combine something old and something new, the Scandinavian way.
Know both styles
Image 2 source: Anthony Kalambet
To be able to truly know how to fit in two different design epochs, you need to be familiarized with both of them. Modern Scandinavian design is represented by light colors (usually white and grey), use of pale wood, clean lines, functional pieces and metallic accents.
Image 3 source: countryliving.com
As for the old style, its most prominent representative is Gustavian style, influenced by Neoclassical style, and it is characterized by white-washed or grey furniture, and pastel and golden accents.
Choose one dominant
You can't just put bell-shaped matte black pendant lamps above each side of the bed, and then install a Gustavian-style crystal chandelier in the center of the room.
Image 4 source: blog.thehighboy.com
You must choose a style you consider to be dominant (old or new), and complement it with accents from the other one. For example, if the bed, nightstands and the dresser are of clean lines made of pale unpainted wood, you can score some oldie but goodie points with a crystal chandelier.
Pair them up
If you want to make sure that the piece you've included isn't standing out too much you can always use two pieces and group them together or put them opposite to each other. Also, some more subtle pieces can be joined with an entirely different style.
The bed as the place where all comes together
Image 5 source: scandis.com
Bed is the focal point of every bedroom, and as such, it will draw all eyes, which means that it should be greeted with both styles in an appropriate measure. If you decide on an antique bed, you might have some problems with finding the right mattress, but the offer of various mattresses online is so extensive that you're bound to find the perfect one. Make a style contrast on an antique bed with zig-zag patterned throw pillows, and other modern details.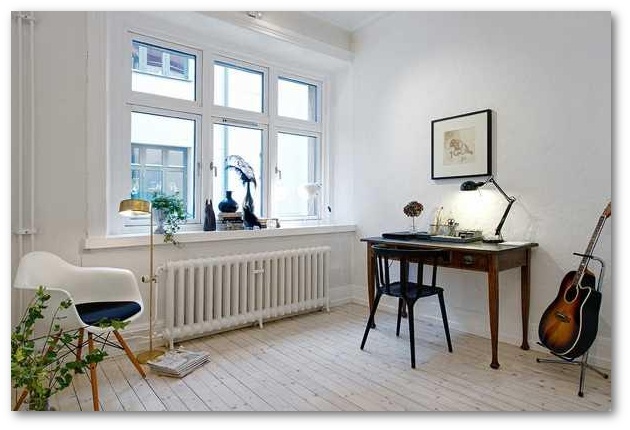 Focus on a single color palette
Image 6 source: lushome.com
Whenever you want to fit in different styles into a single room, you should focus on what they have in common and which colors can be associated with them. Fortunately, regardless of the epoch, Scandinavian style is all about light neutrals, enriched with just a bit of pastels, and metallic shades. Matte black is the modern addition that goes well with everything. Choosing the same tonal family for the walls and the furniture will produce a soothing effect and make various different style statements whisper instead of scream.
Catch the eye with a statement object
Image 7 source: scaramangashop.co.uk
So, what can be a statement object in a bedroom? Well, everything, ranging from an area rug to the bed. You'll want it to be instantly identifiable with one of the two styles you are mixing. Choose a gigantic crystal chandelier, a big white-washed dresser, a cowhide rug, a salvaged-planks headboard, metallic nightstand lamp, etc.
Image 8 source: scaramangashop.co.uk
Make sure you go full-Scandi and introduce at least one houseplant in your bedroom. Kill two birds with one stone, and choose plants that will help you sleep better such as Parlor palm, Snake plant, Moth orchid, Pothos and Cast-iron plant.
Mixing old and new design styles can be really difficult. In this case you have the mitigating factor of both styles being part of one unique design evolution, so they can be connected on some basic levels, such as color palette. If you find the harmony between the two, you will have the perfectly decorated bedroom that would put some of the most famous interior designers to shame.