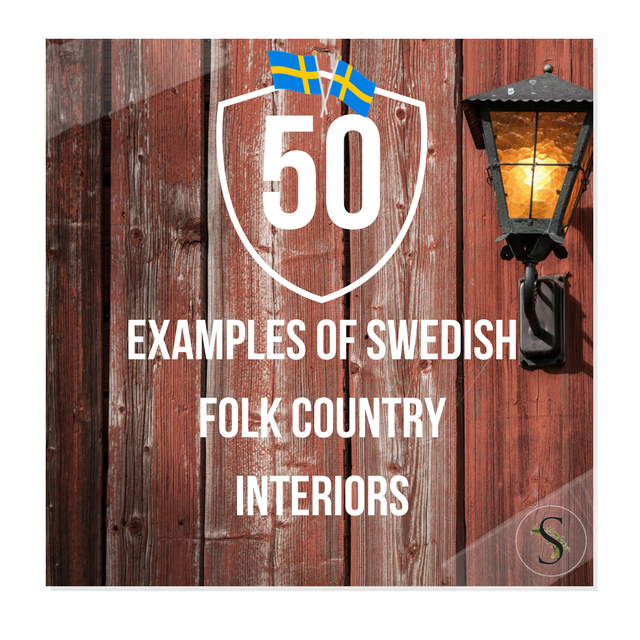 Country Style Mora Clocks – Swedish Interior Design.co.uk
Interior archive is one of those sites where you can spend hours on. Looking through their dozens of pictures, there are a number of beautiful pictures that present a country look from Sweden. Here are my favorites:
A Swedish Interior Design Country Folk Art Home Photographed By Tim Clinch
The Interior Archive showed some beautiful pictures of a country house in the folk art Swedish style. A simple kitchen is furnished with antique wooden furniture. A hand-painted Swedish Mora clock stands against a distressed orange wall in the kitchen. Here, we see the detail of the hand-painted decoration on the chair that sits in the kitchen. A wall-mounted corner cupboard provides ample storage in the kitchen.
Swedish Country Home Designed By Van Breem
Photographer Simon Upton captures a guest bedroom is painted a pale grey and the bed is from van Breem's line of reproduction Swedish furniture. A pair of rustic wooden chairs flank a console table and a Swedish Baroque mirror in the yellow painted hallway. The dining area in the kitchen has a wooden trestle table and Swedish grandfather clock and is full of spring flowering bulbs. The large range in the kitchen displays a collection of Swedish copper pots. A painted yellow Swedish sofa from 1760 and a dresser in the living room. Outside we see a Swedish bench and lantern infront of a shed with a blue door.
A Swedish Home Designed By Lena Renkel-Eriksson
-Lena Renkel-Eriksson has used shades of white, blue and dove grey to recreate the classic style of her native Sweden in her Surrey home Here she creates a unique space around the color blue. A blue-painted cabinet in the kitchen was custom made by Swedish carpenters and the swedish country chair was painted in a richer more saturated blue and distressed. In this photo, we see a yellow painted doll's house flanked by tiers of battered leather suitcases in a nursery. This spectacular photo shows off a dining area designed around the Swedish styles. A Swedish bench is paired with white painted Swedish gateleg table, and two classic swedish side chairs. The wooden floor of this hallway has been hand- painted in a yellow and white harlequin pattern. In the attic bedroom, white is the dominant color. A white wooden desk and Gustavian-style chair are placed infront of the window. A country styled white painted chair sits in the corner of the living room, where beautiful painted walls steal the attention. An oval Gustavian bow mirror is painted in white on the wall shows this room is decorated around the classic Swedish styles.
Noteworthy Beauties:
-A Rustic Lars Sjoberg Home shows a Swedish mora clock which stands on the stone staircase.
-Designer Lena Proudlock shows a solid blue-painted Swedish mora clock which stands on a blue-painted wooden floor.
-Mish Tworkowski designs this rustic styled living room that sits an antique spoolwork armchair
and a re-upholstered French chair in an orange velvet. In the room sits a cream painted 19th century Swedish cabinet. White washed wood walls give plenty of light to this sitting area.
-Miguel Flores Vianna shows a spectacular Swedish kitchen with a wood burning stove, with country Swedish chairs. This kitchen has many rustic elements to it. A light blue is painted on the walls breaking up
– Christian Kain positions two pairs of boots on either side of a carved painted console table in green the hallway.
Swedish photographer Anna Kern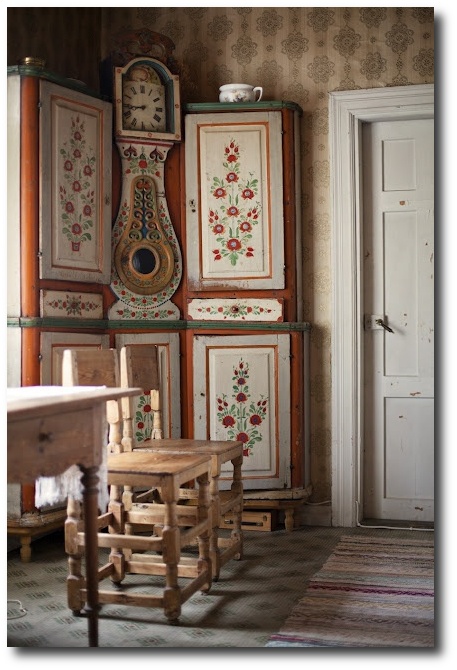 Corner cabinet in red, white and green with a built in Mora style clock. Tumblr
Swedish Bench- Live Auctioneers
Sandemar, Sweden, 17th Century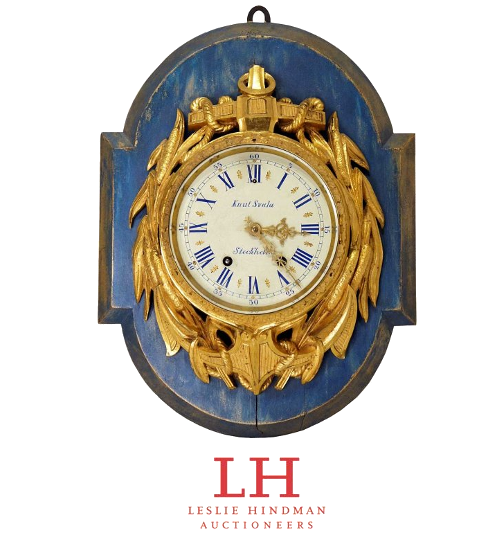 Swedish Gustavian Style Gilt Bronze Cartel Wall Clock,circa
1860, having a heavy bronze case in the form of an anchor draped with a
laurel wreath mounted on a blue painted wooden plaque; the white
porcelain dial has a blue Roman numeral chapter ring encircled by an
Arabic numeral minute ring, marked Knut Svala / Stockholm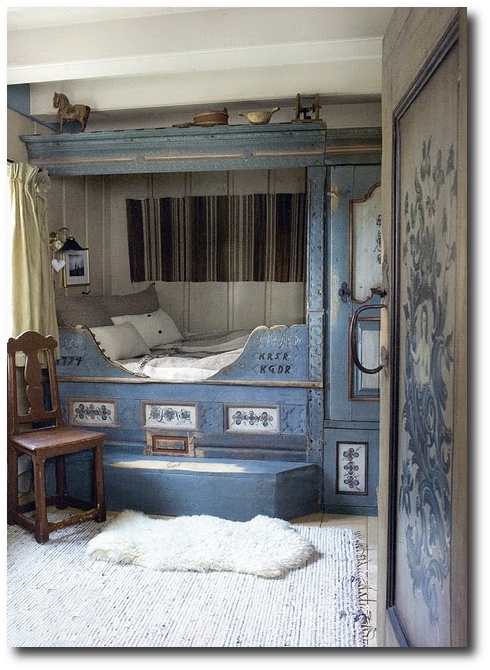 Scandinavian Bed
Folk art painted step back hutch with adjustable shelves, two drawers and two doors.
Scandinavian room scanned from BOOK: The Perfect Country Cottage by Bill Laws
Featured on Glenda's Blog The Paper Mulberry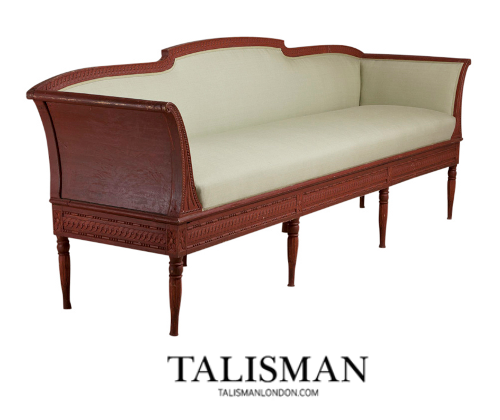 A Rare Swedish Gustavian Red Painted Sofa circa 1790 Reupholstered by Talisman
The Swedish Country House By Susanna Scherman- Buy It On Amazon
Original Pictures Seen On Martha Stewart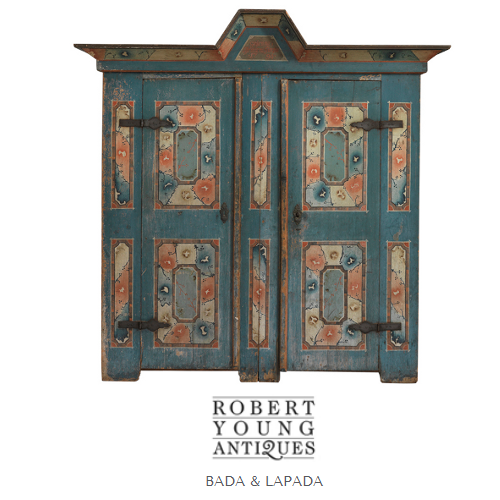 A remarkable late 18th Century Marriage Cupboard, in the Folk Art tradition, made in two vertical sections and surmounted by an arched molded cornice, all retaining the original painted decoration and hand wrought iron hinges. The original painted surface shows some appealing evidence of wear and age and the subtle original polychrome colours have softened and patinated to a delightful chalky dry surface.
Marriage Cupboards of this scale and importance were generally made to special commission for young married couples and were frequently offered by their families, containing woven, homespun and embroidered fabrics. They are also known as "Dowry", "Brides" or "Wedding" Cupboards and are often associated with the Scandinavian Countries, where there was a strong tradition of Paint Decorated Furniture of this type as in other European alpine regions. The reason they are made in separate sections is so they could easily be de-assembled and transported up to the mountains in summer months, when the agricultural folk would take their livestock up to new pastures.
The extraordinary artwork seen in this social gathering space was painted by Jonas Hertman in the 1770s. The subjects of the murals depict cherished images and events in Swedish culture.
Original Pictures Seen On Martha Stewart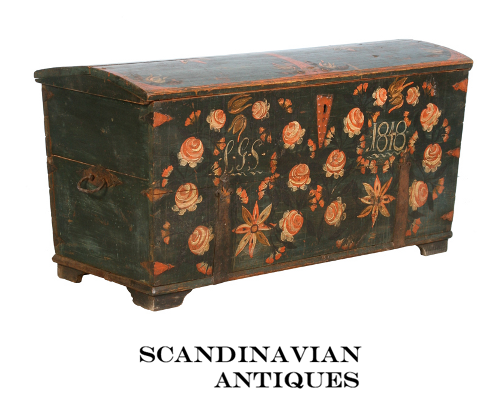 The colorful original paint has been well preserved on this lovely chest. The monogram and date of 1848 indicate it was likely a wedding or anniversary gift.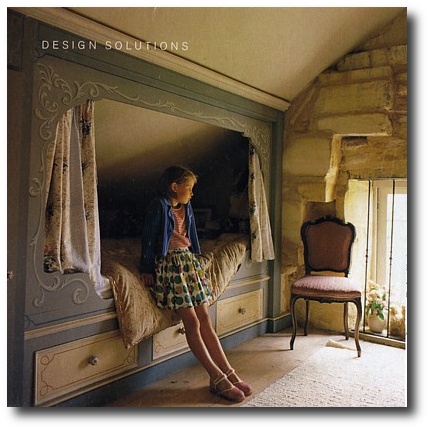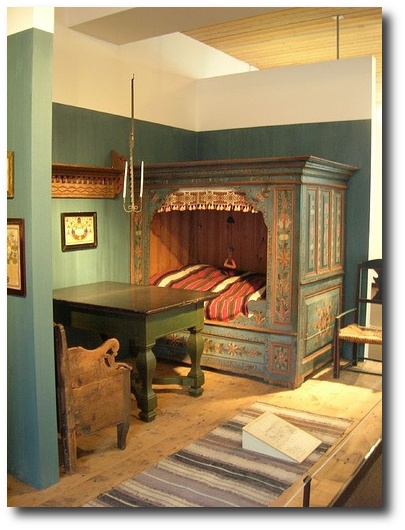 Scandinavian style bed stuffed with charm –Flicker
Norwegian Corner Chair With Salmon Background
Jeff R Bridgman American Antiques
Palace-turned-hotel Häringe Slott in Sweden
Swedish Interior With Slat Wood Walls- Tumblr
Swedish photographer Anna Kern.
Summer Country House In Sweden – Unknown Details
Summer Country House In Sweden – Unknown Details
Norrlands Chairs Lucas Antiques Blog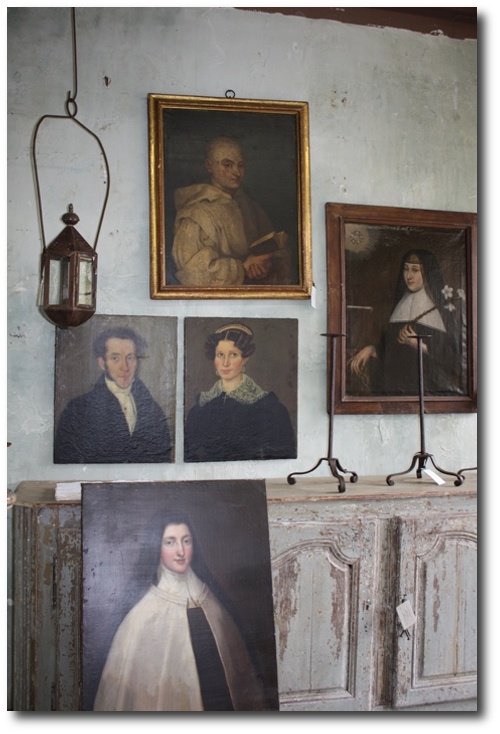 Swedish photographer Anna Kern
Swedish photographer Anna G. Tufvesson ,
Swedish antiques from Gudrun Ödmann Antikhandel gudrunodmann.com
Picture Credit-masterhenriks.blogspot.com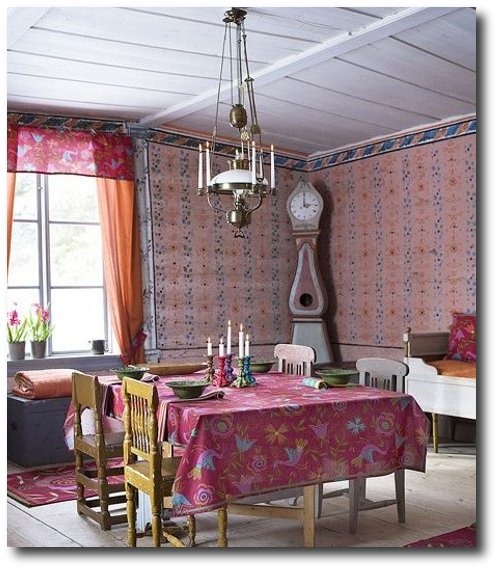 Swedish Folk Art Style- Space For Inspiration
Lucas Antiques Blog
Primitive Corner Cabinet With Astonishing Blue Paint, 3 Beautiful Country Chairs,
Red Antique Chest, -Swedish Wedding Chest Lucas Antiques Blog,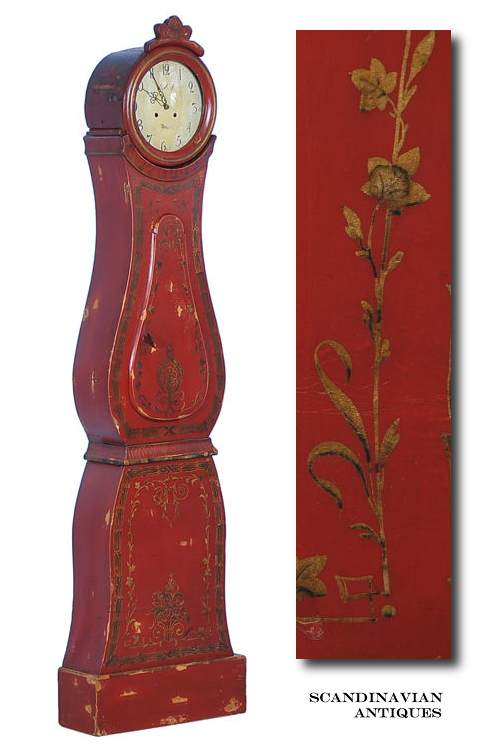 The beauty of a Swedish Mora clock such as this is found in the lovely
curves of the piece itself. In addition, this one had been painted a
deep shade of red and has intricate floral and leaf flourishes in gold
and green (note, paint is newer than the clock case, painted
approximately 100 year ago).
Swedish Mora Clock In Red From Scandinavian Antiques