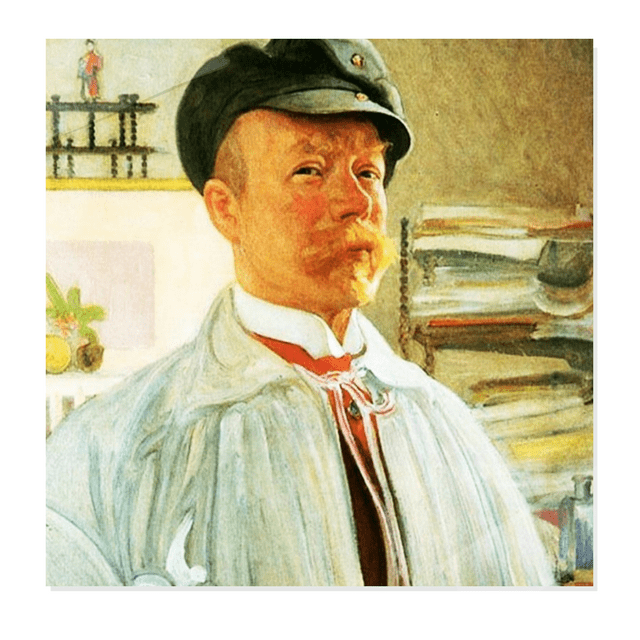 Carl Larsson Alma – 18 x 24 Print $29
Guest Post- Dawn- Bella Visione Blog
Carl Larsson is Sweden's most recognized artist who depicted his idyllic life, with wife Karin and their children, in exquisite delicate watercolor paintings.
Born in Stockholm in 1853, he grew up in less than idyllic surroundings, being left by his father for his mother to rear. She worked diligently as a laundress, but earned very little. They lived in squalled conditions and he learned to work very hard as well.
At thirteen he was urged by his school teacher to apply for entry to the Stockholm Academy for Fine Arts. He was accepted, but it took some time for him to acclimate to the new, more refined surroundings.
He continued through school, became an illustrator and later moved to Paris to become an artist. He started painting in oils, but in 1882 having moved to Grez, (a Scandinavian artists' colony) he transitioned to watercolors, which he mastered in six short months.
This is where he met Karin Bergoo and they soon married in 1883. Five years later Karin's father gave the couple the house Lilla Hyttnas at Sanborn. This was to be the setting for many of Larsson's paintings, capturing his life as it unfolded with his wife and their many children.
There were two major influences, whether knowingly or not, that shaped the creativity that took place within the walls of the Larsson home.
In 1891 a major exhibition of the Gustavian Style was compiled, this was in response to the look becoming popular once again in Sweden. This happened to be within the same time frame that the drawing room at Sanborn was redecorated in the fashion it still is today. The Gustavian tenets of light, refinement and unpretentious elegance are evident.
There was also a movement taking place that had begun in England, as a rejection to the over-opulent, mass-produced, poor quality furnishings that was being churned out during the latter portion of the Victorian era.
William Morris, influenced by the writings John Ruskin, longed for a return to quality, hand-crafted, thoughtful goods that harkened back to the medieval period. This was to become known as the Arts and Crafts Movement and became popular in the US as well with the works of Gustav Stickley.
The paintings of Carl Larsson capture this desire for a hands-on, real life, where the pieces in the home are beautiful, useful and lovingly created. Karin's weavings and embroideries add texture and personality to each room. Older pieces of furniture were often painted and then embellished with portraits or motifs to create one of a kind works of art.
The rooms were meant to be lived in, enjoyed and be a place of security and comfort to the family, something Carl Larsson experienced very little when he was a child.
The legacy the Larsson's left at Sanborn inspire those that experience its beauty to integrate a small part into their own lives.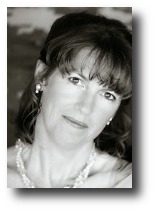 About Dawn:
Dawn is the author of the Bella Visione Blog. This interior designer has lived in four countries on three continents and lives to blog about her strong desire for travel and adventure. Today she lives in Minnesota, where she runs a a full-service interior design studio. Casa Bella Design
offers a wide range of services including re-models, space planning, interior design and more. Her interior design studio specializes in European, Gustavian and Scandinavian style.
Carl Larsson A Self Portrait -18×27$30
Carl Larsson A Young Girl with a Doll – Premium Print $30
Lisbeth Med Docka – Carl Larsson Sweden
Larsson Carl Stina BergooSom Canvas $30 From Canvas Art USA