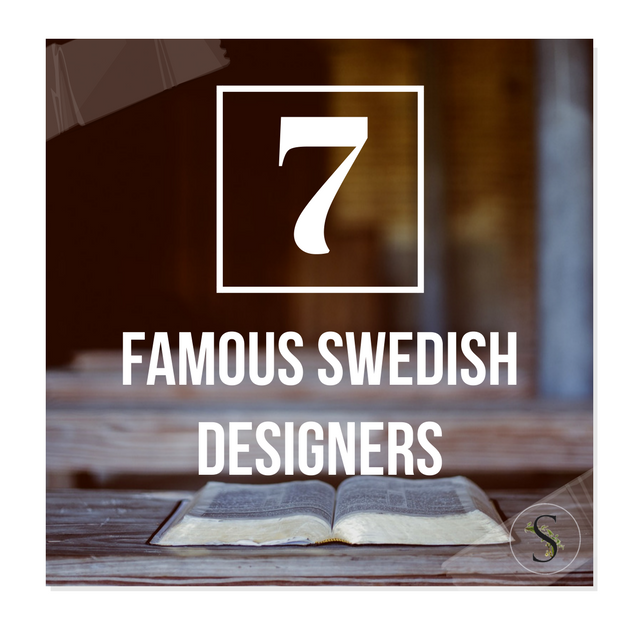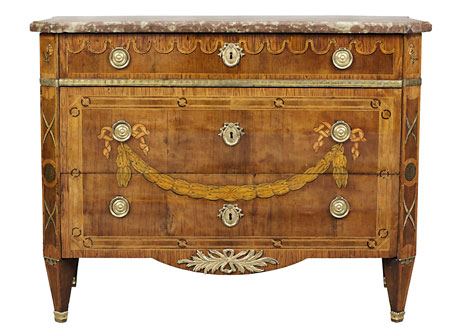 Bureau of Jonas Hultsten, champion in Stockholm 1773-1794. Veneered with rosewood, mahogany, maple and stained hardwood and slice of red limestone.
Jonas Hultsten
Jonas Hultsten was born in 1742 and was known in Sweden as a famous furniture maker. Hultsten completed his apprenticeship with Kristian Waistband in Stockholm, and earned the title of champion in his trade. He began working within the Rococo style, but was influenced by Georg Haupt who designed around the Gustavian style. Haupt influenced his choice of motifs in wood inlays, but after his death, he developed an eye which was all his own. He is best known for creating a design with a grid pattern featuring a small flower in each box. An example can be seen in the Princess's bedchamber at Gripsholm Castle with a chest of drawers made ​​around 1780.
Jonas Hultsten, Seen At Bukowskis.com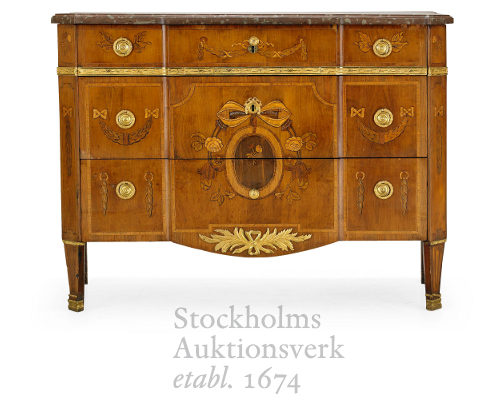 Jonas Hultsten, Seen At Auktionsverket.se
Johan Åkerblad
Åkerblad was one of Sweden's most prominent and prolific mirror maker, working mainly in the Rococo and Gustavian styles. Johan Åkerblad's mirrors were decorated with beading around the glass and classic decorations seen in the Gustavian styles such as the bow. Johan Åkerblad's mirrors can be found today, and demand premium prices for their craftsmanship.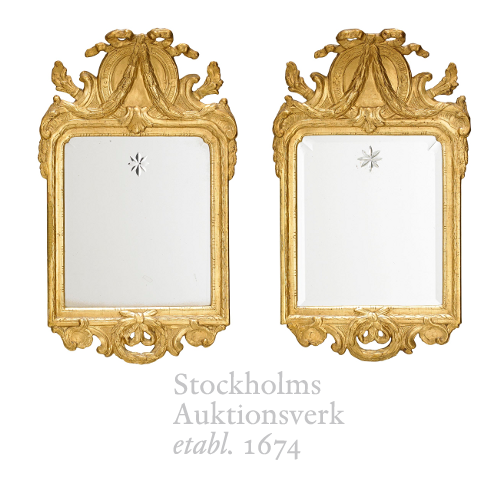 Johan Åkerblad, Seen At Auktionsverket.se
Johan Åkerblad Seen At Bukowskis Market
Gustav III's collapsible bed by Georg Haupt, located at Drottningholm Palace-
Picture Credit- godsochgardar.se
Georg Haupt
Georg Haupt, born in 1741 in Stockholm , died September 18 1784 , was a Swedish craftsman and one of the most famous designers of Gustavian furniture. He became a cabinetmaker to King Adolphus Frederick in 1769, and was known as a master carpenter and burgess in Stockholm in 1770 and 1771.
Haupt was the son of a Nuremberg carpenter, and learnt his trade as an apprentice of Johan Conrad Eckstein in Stockholm. His grandfather was an art maker Jurgen Haupt who in the 1660s immigrated to Stockholm from Nuremberg. He travelled as a journeyman to Amsterdam, Paris and London, and learned the trade during a period when the French rococo had been quite fashionable in Swedish furniture design. When he arrived in Paris in 1764, the neoclassical style, under the name Louis XVI was gaining popularity. Many speculate he was employed in the workshop of Simon Oeben, the brother of the better-known Jean-François Oeben.
One of his most famous piece of furniture was Gustav IV Adolf's cradle. It was King Adolf Fredrik's gift to his wife, Louisa. It got its place in the marble cabinet at Drottningholm Palace. His first royal commission was to be a desk intended as a gift for the Queen. After some pressure from the King, the Stockholm carpentry guild allowed him to use the completed piece to qualify as a master, even though journeymen older than him waiting for their turn. When he was allowed into the Guild in 1770, he became a burgess in Stockholm the following year. He establishing a workshop in rented premises at Trumpetarbacken, Norrmalm, which allowed him to employ four journeymen and a few apprentices to produce furniture for the royal court and the Swedish social and economic elite.
A signed Haupt agency was sold in 1989 to Bukowski to 12.2 million kroner at the Smaland financial man Roy Gustafsson, making it Sweden's second most expensive antique.
Article Credit – Wikipedia
Sophisticated neoclassical interior of the Old Town in Stockholm by Louis Masreliez.- Picture Credit- Godsochgardar.se
Louis Masreliez
Louis Masreliez (Adnen Louis Masreliez) born in 1748 in Pans, died March 19 in 1810 , was a Swedish painter, graphic artist and interior designer.
He was the older brother of ornament sculptor Jean Baptiste Masreliez and son of Jacques Adrien Masreliez, also an ornamental sculptor, invited to Sweden from France to assist in the construction of the Royal Palace .
Louis Masreliez came to Sweden in 1753, and began his education at Scribbles Academy at age 10. When the drawing academy was no training in painting , Masreliez began his studies at Lorens Gott's workshop. In 1769 he was awarded a government scholarship, which he used for a study trip to Paris and Bologna. He returned to Sweden in 1782, where he became a member of the Academy of Art and the following year professor of history painting . His breakthrough work included Gustav Ill's Pavilion at Haga Park.
Source- Wikipedia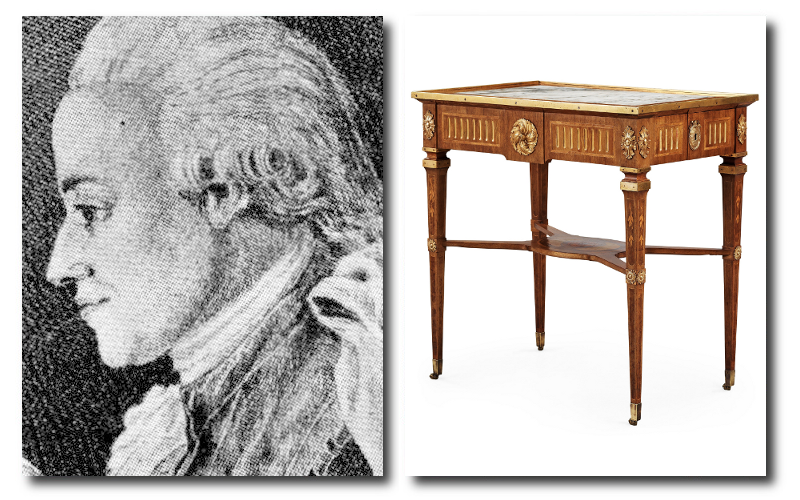 Gottlieb Iwerson
Gottlieb Iwersson
Gottlieb Iwersson, born 1750. died 1813, and was known to be a famous Swedish furniture maker. He was born in Malmo , the second son of alderman in Malmo carpenters office Olof Iwersson and began his career in 1766 by an apprenticeship to his father.
In 1769, he moved to Stockholm, and became a master in 1778. Mastarprovet was a desk that was manufactured for Gustav III's behalf, a magnificent piece of furniture with vertical facade, decorated with the Swedish national coat of arms in marquetry and extensive decorations in
gilt bronze. He worked with Louis Masreliez , and designed a desk for Gustav IV Adolf. He also worked with interior Arvfurstens palace.
He opened his own workshop in the neighborhood Ox in Stockholm in 1779, he was forced to close in 1812 due to increasing health problems. Iwerssons more famous works originated at the end of his career when he designed in the late Gustavian style, which saw veneer with dark woods like mahogany and simple brass fittings that incorporated both English and French influences.
Source- Wikipedia
Gustavus Ditzinger
Gustavus Ditzinger, was born in 1760, and died 1800. He was known as a famous Swedish furniture-maker. Ditzinger studied under Georg Haupt from 1776 and became a journeyman in 1782. He worked for Haupts widow Sara from 1784 and married her in 1789.
Ditzinger received a title of master carpenter in Stockholm in 1788. He is known for the rich inlaid furniture seen in Haga Palace and interior Arvfurstens palace. He collaborated with Louis Masreliez, and after 1790 his style changed to include furniture with mahogany veneer and simpler hardware in brass.
Source: Wikipedia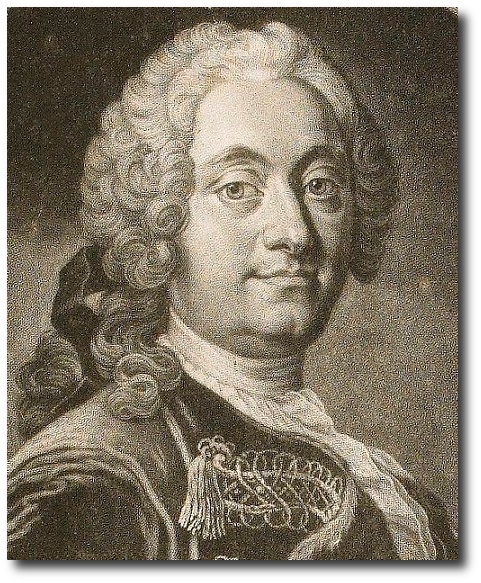 Carl Hårleman (1700-1753) was one of Sweden's best-known and influential architects ever.
He was a central figure during the 1700s, and pushed for the influence of French Rococo on Swedish architecture and decor.
Carl was the son of a landscape architect, and trained to be an architect under the tutelage of Nicodemus Tessin Jr., one of Sweden's great Baroque architects. Hårleman spent 1721-1725 in Paris, improving his craft, and then went to Italy to to study church architecture.
After coming home, Tessin Jr. had died, and his son Carl Gustaf had taken over as the country's Head Architect or Superintendent. Hårleman was still a young man, around the age of 30 years old, yet he was accomplished in his talents. He had the finest architectural education of any Swede, which landed him the job of building the Swedish royal palace in Stockholm.
Tessin Jr. had planned around the Baroque style, however, France was seeing the trends steer towards the Rococo style movement. Regardless that Hårleman's style was Rococo, he stayed faithful to Tessin Jr's plans for the exterior, and created some of the most spectacular Rococo interiors that remain to this day.
After returning to France, to hire competent artists to finish off his various projects, they would then teach a new generation of Swedish artists and artisans,which influenced the style in Sweden for decades.
Hårleman succeeded Tessin as Superintendent, and would mold the Swedish tastes in architecture and interior decorating for a century. He also designed a number of palaces and villas, both new ones and renovation objects.
Carl Hårleman was one of the most important Swedes of the 1700s, and even though he died young at 52 years old. He was known for his architecture and interior decor, but also had his hand in landscape architecture, and created an education system to ensure that Sweden would continue secure skilled artists and artisans to continue on in the work of design, architecture and decorating royal palaces and administrative buildings when he was gone.