Tricia Foley by recent settlers on Flickr
If you love simple, white interiors, you will love decorator Tricia Foley. She has authored 10 design books, and has been featured in national and international magazines. Her white based interiors and simple approach to interior decorating is a look that never gets tiresome. If you like the Scandinavian crisp bright interior looks, neutral color schemes and soft color palettes,…….you will love Tricia's style.
Here are a few of Tricia's signature looks which often appear in her interiors:
– Stack Clear Glass Plates – You can easily find affordable collections of clear glasses, and plates at flea markets, thrift stores, and garage sales. Pulling together a collection of glasses and plates is an affordable way of improving a dining room hutch, or decorating the shelves in your kitchen. Consider using wood shelving on the wall, and stacking your glassware out in the open.
– Work with All White China- White porcelain and ironstone, no matter how much you have appears clean and organized. You don't need a lot of a simple pattern to make an armoire look pretty. Space out larger pieces to draw the focus on individual pieces. White dishware is also a very easy find in many thrift stores no matter where you live. Even the most rural locations has plain white bowls and platters.
– Work With White Walls– White walls and layers of pattern through textiles, furnishings, and accessories will allow you to change out your style through the year. Add pops of bold color through the spring and summer, and work with the browns, deep yellows for the winter time. By working with white, you are free to change things out as you find something new to feature or display. Consider changing up your throw pillows, art work, and linens for a nice change from season to season.
– Working With Grays Can Be Soothing – Using a simple palette of antique white with soft
powdery shades like gray can allow your space to have a calming effect. If you work in a stressful environment, there is nothing like coming home to a space you can relax in. White also makes your home appear larger, so painting the wood work, and liming wood is one way to open things up.
Tricia has a book coming out this fall of 2015, called Tricia Foley Life/Style: Elegant Simplicity at Home- where she reveals her romantic Long Island home where she showcases a number of outbuildings along with her eighteenth-century farmhouse. Her signature white look is paired with natural materials, vintage furnishings and collected antiques. Consider also getting her – At Home with Wedgwood: The Art of the Table- which shows off 250 years of the company's beautiful collections and how readers can integrate Wedgwood pieces into their homes.
Links:
At Home in the Country – Tricia Foley
At Home With Tricia Foley: Interview with an Interior Designer
At Home with Wedgwood by Tricia Foley | Hollyhock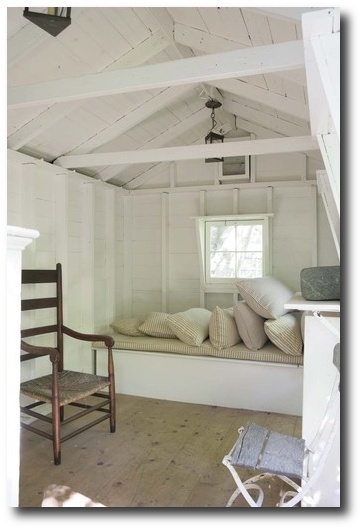 Tricia Foley's Chicken Coop Found on triciafoley.com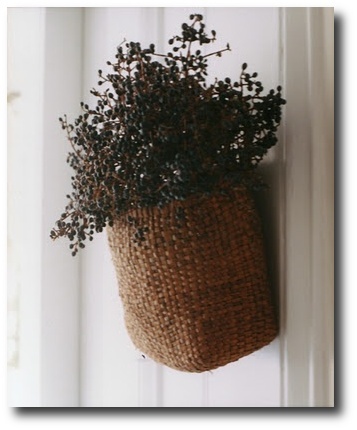 Basket with berries, Found on triciafoleyinthecountry.blogspot.com.au
White painted barn host of Tricia Foley's New General Store, Found on gardenista.com
New General Store, Tricia Foley, Found on facebook.com
Taupe & White. Tricia Foley's book, At Home With Wedgwood
At Home in the Country –Tricia Foley Found on triciafoley.com
Tricia Foley's Home Photographed By Jeff McNamara Country Home September 2004 issue
Empire Furniture In A Simple Setting
Tricia Foley, Found on mariliforastieri.com
Tricia Foley Collection- Found on triciafoley.com
Designer's favorite whites, neutrals & grays. Designer Tricia Foley's Benjamin Moore favorites. Great picks! Found on colorchats.benjaminmoore.com
Tricia Foley Laundry Room, Found on colorchats.com
Seen on Martha Stewart
Tricia Foley – Found on remodelista.com
Tricia Foley's General Store – Found on triciafoley.com