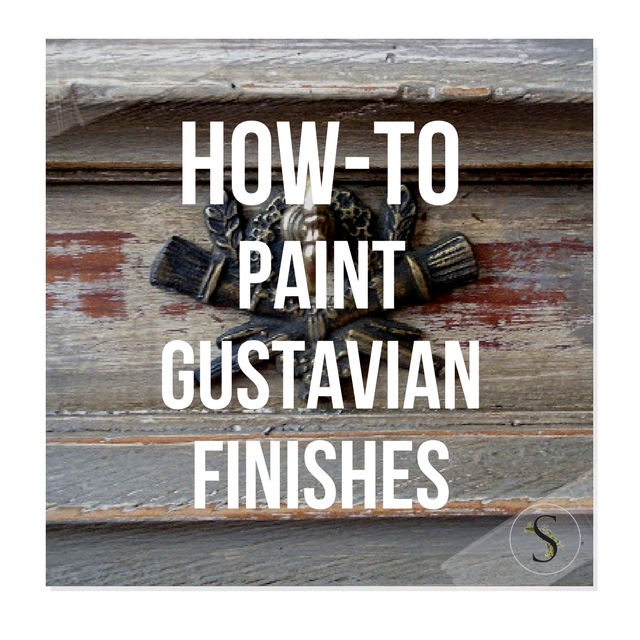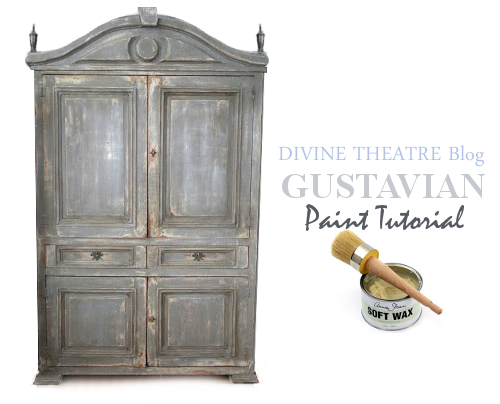 Andie, from Divine Theatre Blog, posted an amazing transformation of an outdated Mexican armoire, which was converted into the classic Gustavian styles with layers of distressed paint and new hardware. Andie shows us how to do it ourselves….
"These pine Mexican Armoires are outdated, having seen popularity in the mid to late 90's, they are a trend whose time has come. It is evident by the sheer volume of pieces like this on Craigslist. This particular armoire is a bit different in that it has a domed top with a carved cutout in front."
In the post, the biggest challenge with the armoire was changing out the hinges. Hinges can be really tricky. Transforming my own armoire, I know all too well, that not every hinge is alike. Be careful when removing existing hardware. Save the existing hardware until you find another set that will work well.
More From Andie about Hinges….
" There are more than 20 different types. Three of those types made their way into my home and had to be returned because they would not work on this piece. The doors are very thick! I ended up using plain old butt hinges. I chose 2 inch hinges and merely placed them under each existing strap hinge and drilled small pilot holes, then attached them all and finally removed all the existing strap hinges. I then filled the holes with wood putty and let it dry overnight. I also filled the knotholes with wood putty. It required two applications, allowing the putty to dry thoroughly between applications. I then sanded the putty with a fine grit sandpaper"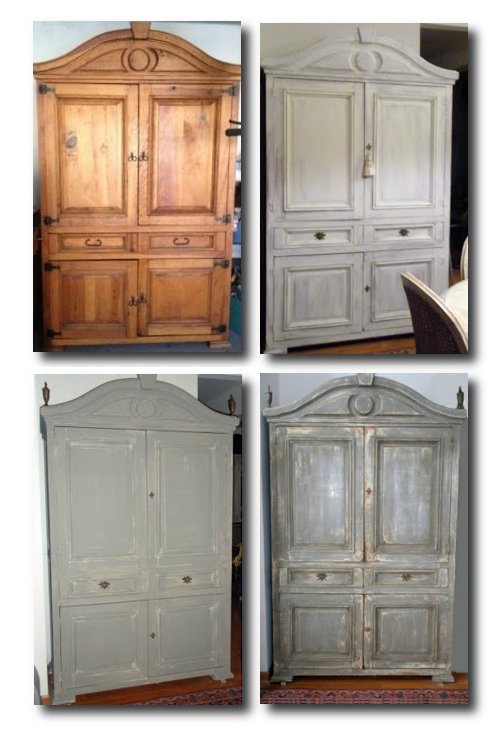 Painting Steps:
1). One Coat Annie Sloan Old White
2). (Not Shown) Second Coat Annie Sloan Old White
3). One Coat French Linen
4). Sand with Medium grit sandpaper.
Andie explains more about the Swedish paint finishes:
"Following these foreign impulses the Swedes created a more restrained or austere style of decoration more suitable for Sweden than the over embellished continental Baroque and Rococo styles. Original 18th century finishes were achieved by multiple layers of a pigment such as black Iron Oxide, mixed with linseed oil. The typical Gustavian grey was reached by mixing these two ingredients and the depth of the color depended upon how much iron oxide was used. A high sheen is not common among Gustavian painted pieces."
"When I paint a piece I peruse hundreds, if not thousands, of photographs, as well as old paintings. I look to see how the piece withstood the ages, where the paint is worn away and the patina of time and use. With this piece I imagined it came from a large home that had only fireplaces for heat and candles for light. I was heavy handed with the Annie Sloan Dark Wax to mimic the acrid, clinging smoke that no amount of cleaning could erase. Then I sanded the corners, where busy hands may have grabbed the doors through the centuries, taking bits of paint and depositing oils. I then sanded around the hardware to mimic the efforts of the housekeeping staff to keep the hardware clean. I imagined a servant buffing in the same pattern each time she was assigned the task of cleaning this armoire. Up and down…side to side…year after year… until the pattern became engraved upon the surface. The mops they used sometimes nicked the base of the piece and removed paint."
Andie's Paint and Hardware Suggestions:
– Remember to have clean t-shirts or terry towels on hand to rub the wax in after it is applied.
– Place laurel, torch keyhole escutcheons on each drawer and used mock key pulls as well. In this post, "The Best 5 Sites For Purchasing Hardware" shows these torch keyholes. Find additional Swedish and French hardware here
– "The mock key pulls had a shiny brass finish. I first soaked them in acetone to remove the clear sealer, wiped them off , rinsed in hot water, then boiled them in a mixture of salt and white vinegar. I used a ratio of one cup to one cup. After you boil them for 10 minutes, remove them from the vinegar and salt solution and place them on a baking sheet in the oven at 450 degrees for ten minutes. Please be cautious when working with chemicals and high temperatures!"
– Add additional architectual details such as the large finials Andie found on ebay
Additional Posts From Andie:
-Craigslist Mirror Transformation and Tutorial – Divine Theatre Blog
-Louis Chairs Before and After- Divine Theatre Blog
-Rags To Riches- A Table Transformation- Divine Theatre Blog
– Craigslist Tutorial -The Craigslist Guru is sharing her secrets!- Divine Theatre Blog
-More Ormolu For Louis –Divine Theatre Blog
-You did What? A Table Transformation- Divine Theatre Blog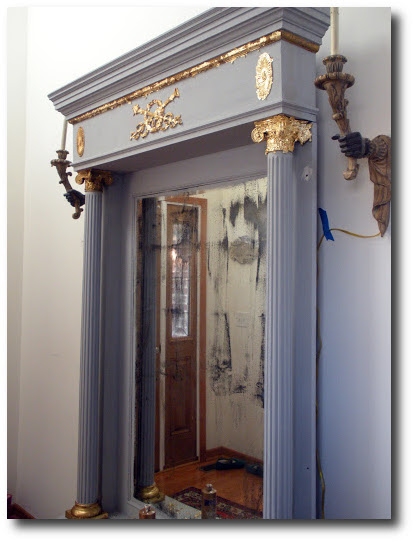 Gold Leaf Process Victoriaan Pier Mirror- Divine Theatre Blog
Gold Leaf Process Victoriaan Pier Mirror- Wreath Detail-Divine Theatre Blog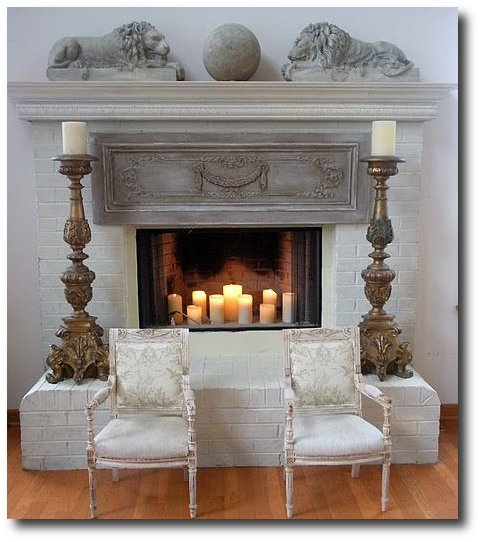 Paris Grey With Dark Wax
Louis Chairs Before and After- Divine Theatre Blog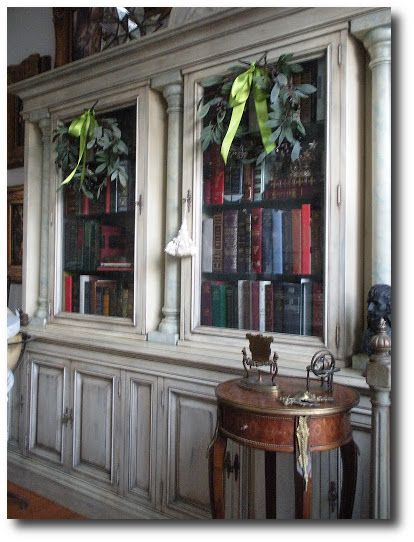 Fill Length Bibliotheque Library