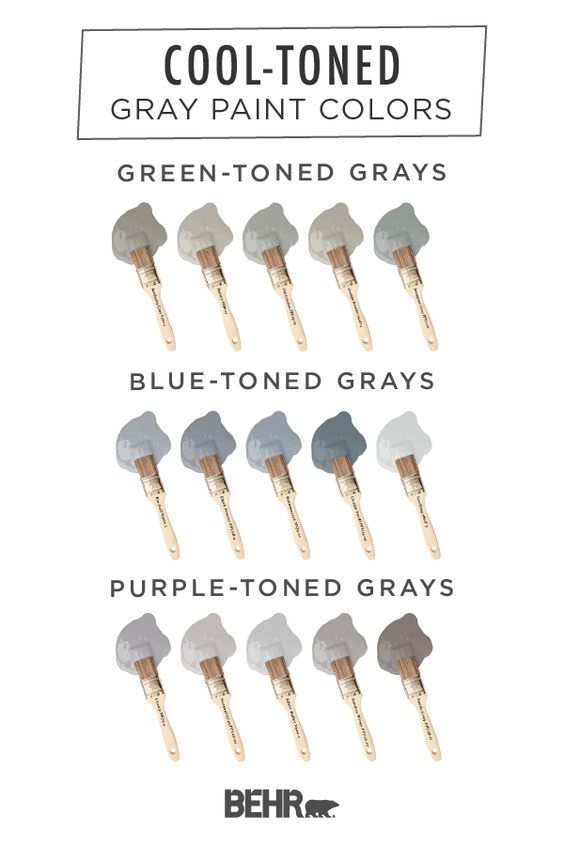 In this link, Quinn pieces together 30 of the best gray paint shades from Behr.  Where it gets interesting is for you to determine exactly what undertones you like.
In this article, there are 5 categories of undertones.  Blue, Purple, Green, Orange and Red.  Over time, most people usually lean towards either a cool collection, or warm arena.
Later in the article, what really makes the choice more complex is LIGHTING.  An example is given in the article, where a room is photographed at different times of the day.  One picture shows a light gray, and another showing a very clear blue.  Long story short, test your samples before buying large quantities of paint.
Have you ever found a paint color that looks absolutely incredible day and night in a particular room, only to bring it into another room, and have it look entirely different?
I recently painted over my basement this summer.  I had a color that worked in any room in my upstairs, so I figured, I would just go with that color downstairs too.
Many years ago I hand mixed colors, and found one that worked.  It works night and day.  It just looks incredible.  Its a darker gray, with undertones of green.  Its not overly dark.
I had it made up for my basement, and it turned out awful in that room.  No matter how hard I tried messing around with the shade, the simple fact, the lighting is different in my basement.  I shoved the paint in a closet, and started over.
You need to read the article- Behr