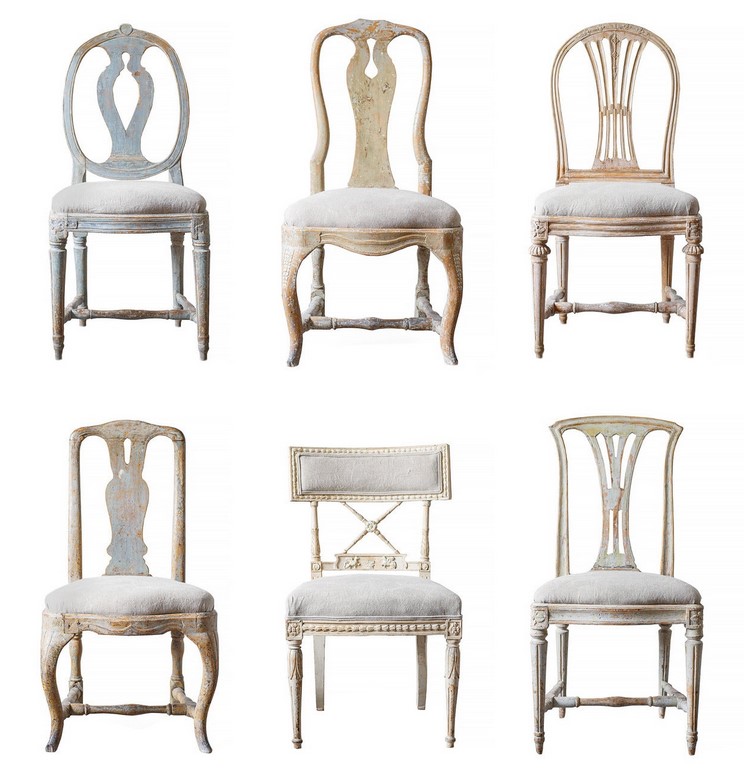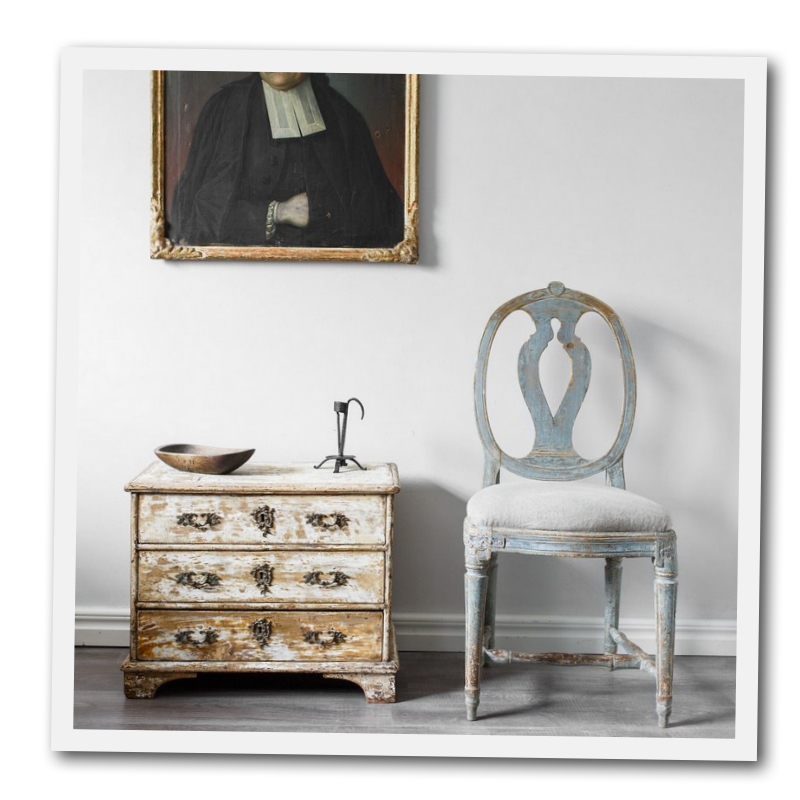 Set of 6 Gustavian Chairs – 9k 1st Dibs
The Gustavian Chair
Gustavian furniture is pure style and elegance. Chairs are the defining pieces in the Gustavian family of furniture with their delicately carved, columned legs. There's a distinctive, refined feminine elegance to the chairs – a lightness and an almost gravity defying quality to it. Sometimes the legs and the rest of the woodwork are gently gilded for added glamour. Fabrics are usually plain colours – shades of grey, white and cream or striped. Rarely floral or other patterns.
In fact, the Gustavian style is almost the opposite of Scandi and Danish 'hygge' which has taken the world by storm over the last few years. While hygge is about cosiness, relaxing, chilling, and focusing on the inner life, Gustavian style is about style, refinement and elegance. Read more about 'hygge' and how to live like "the happiest people in the world" here.
The Gustavian style is a mix of styles and interpretations – of the ostentatious French court of Louis XVI and Marie Antoinette, Regency and the very different, pared down Scandi aesthetic. It's formal meets country style: It's remarkable how three so different styles merged successfully into the distinctive Gustavian look that's now more popular than ever.
Gustavian dining chairs are the defining pieces of the popular Swedish interior style, but the Gustavian bench is a close second.
Read More at duyourhome.com