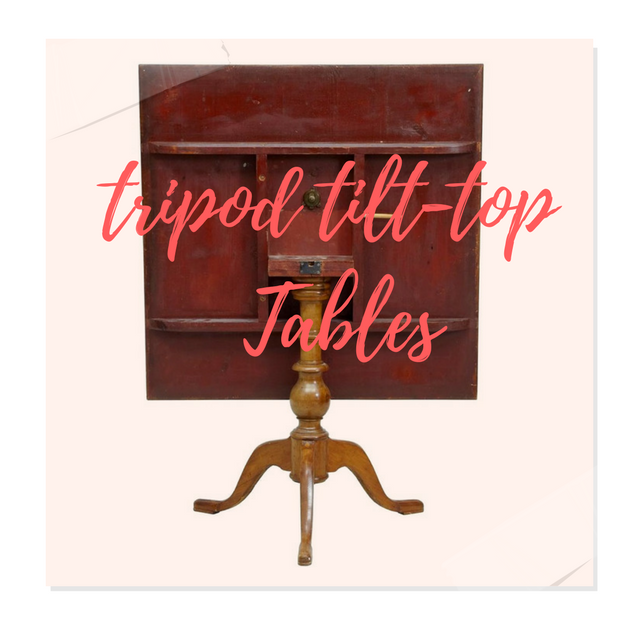 Swedish Tea Tripod Tables- trouvais.com
Tea tables were originally designed to serve tea. Some were designed to tilt like the pie table which could then be folded up and stored away.
Dutch painters were known to decorate the tops of these tables with landscapes starting in the late 17th century, and this following survived well into the 19th century. In the late 18th century the English style became extremely fashionable, and this style of table became extremely popular.
19th century Swedish tilt-top table –Lorfords Antiques, 19th Century Swedish Birch Square Tilt Top Table, Debenham Antiques Ltd

Butler produces a hand-painted foyer table in plum black which features a distressed hand-painted finish crafted from selected hardwoods and choice cherry veneers. The unique raised pedestal design is a throw back to primitive century-old designs. The overall dimensions: 30" H x 36" W x 36" D.
Plantation Grown Hardwood Side Table, Measures 24-inch diameter and 25-inch height, White $63 On Amazon
Aluminium Accent Table with Attractive Design $120, From Benzara Amazon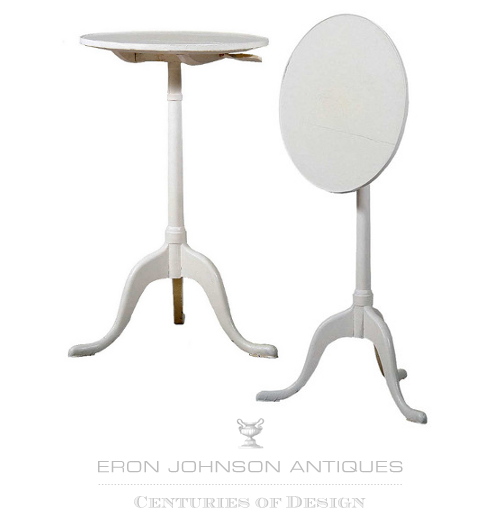 Swedish/English Painted Birch Round Tilt-top Tripod Table $295- Eron Johnson Antiques.com
Swedish Painted Tilt Top Candle Stand From Eleish Van Breems Antiques
Swedish Tilt Top Table Seen at Puckhaber Decorative Antiques
London-Townhouse By designer Katrin Cargill
Swedish Tripod Table Seen At Max Rollitt
Swedish Tilt Top Table Seen at Puckhaber Decorative Antiques
19th Century Swedish Tilt-top Table- Lorfords Antiques
Swedish Late Gustavian Alder Root Table D Larsson Interior.com