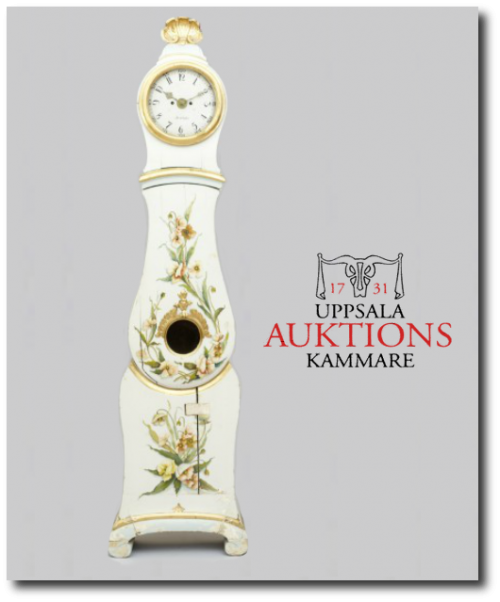 Rococo Period Clock– The Dial Is Marked Stockholm.
Uppsala Auktionskammare is known to present some of the finest collections of antique furniture. Uppsala Auktionskammare has been known to feature exquisite collections of silver, furniture, and art from Swedish private homes at their auctions. In the spring of 2008, Sweden's most expensive furniture ever was sold at Uppsala Auktionskammare, a unique bureau by Nils Dahlin for 18 million.
They carry a beautiful selection of European art; everything from the Renaissance until the late 19th century.  They are known to collect an array of antiques from mirrors, table clocks, chandeliers, table lamps, candlesticks,bronzes, figurines, and much more.
They are known to carry mirrors, candlesticks and bronzes by the following masters: Burchard Precht, Pierre-Philippe Thomire, Carl Henrik Brolin, Ehrhart Göbel, Johan Åkerblad, Fredrik Ludvig Rung, Niclas Meunier, and others.
Uppsala Auktionskammare features many prominent furniture designers such as Gottlieb Iwersson, George Haupt, Nils Dahlin, Christian Linning, Ephraim Ståhl, Jonas Hultstén, Anders Lundelius, Gustaf Foltiern.
They also are known to feature silver from Pehr Zethelius, Jonas T. Ronander, Petter Eneroth, Gustaf Stafhell, Arvid Floberg, Isak Sauer and Kilian Kelson
Check out some of Gustavian furniture and decorative collections from Uppsala Auktionskammare below…..
A Gustavian Chest of drawers, attributed to Jonas Hultstén.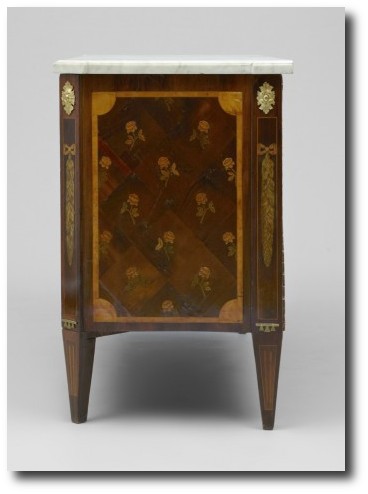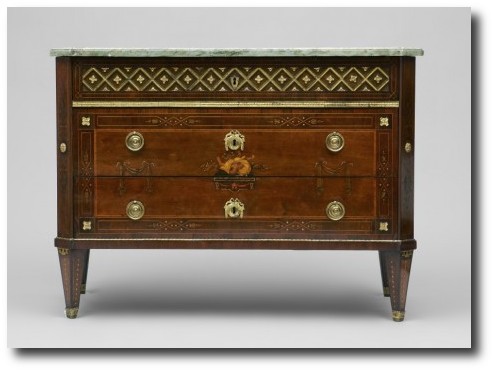 A Swedish Gustavian Chest Of Drawers, by Nils Petter Stenström.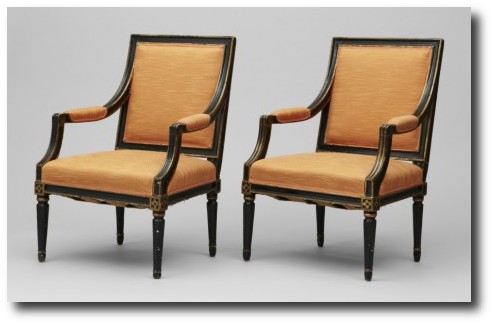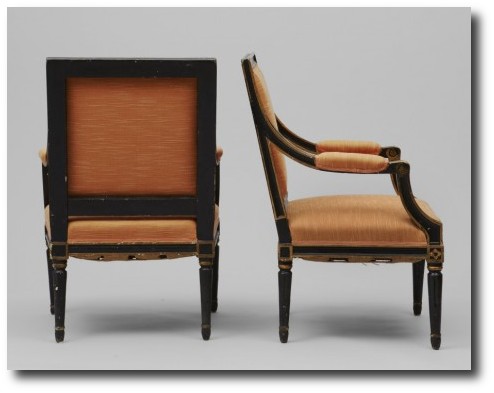 A Pair of Swedish Gustavian Armchairs.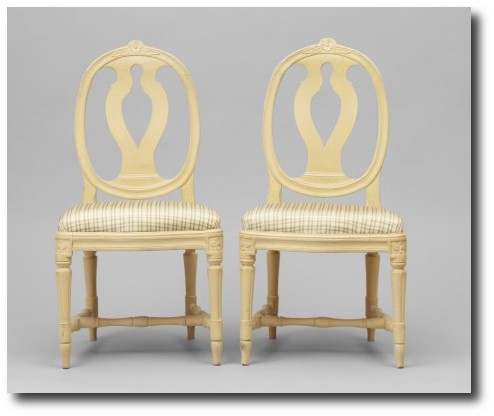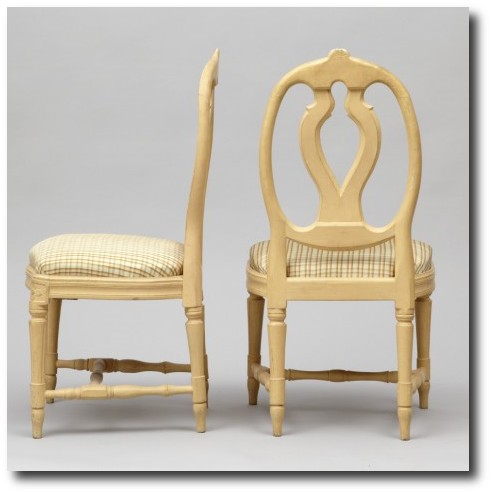 A pair of Swedish Gustavian Chairs, signed Erik Holm.
A Set of Nine Chairs, Stockholm. So-called "Swedish model". Consisting of nine similar chairs.  Melchior Lundberg worked as a chair maker from 1774 to 1814. Oval openwork back,  fluted legs with rosette carved decoration.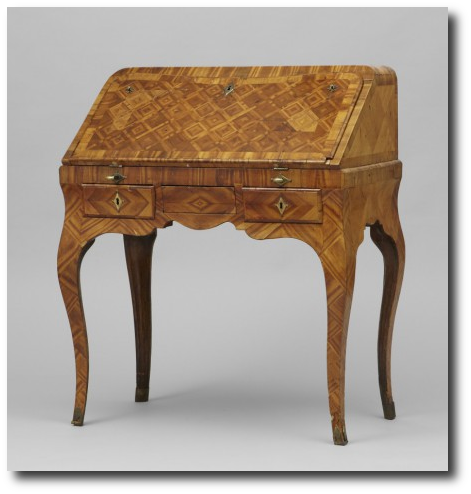 A Swedish Rococo Secretaire, attributed to Olof Martin.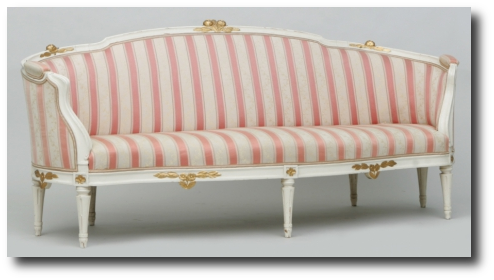 Gustavian Sofa With White Paint and Gold Detailing
Swedish Style Stand– Mahogany Wood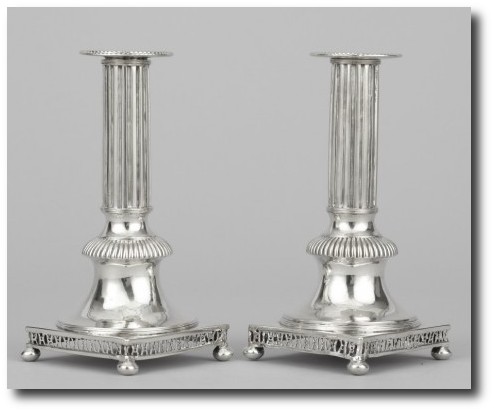 Mikael Nyberg, Stockholm 1798th Gustavian, column shafts, square base plate with lattice rim and ball-feet. Solving candle rings stamped 1795th
A pair of Gustavian candlesticks, by Mikael Nyberg
Swedish Gustavian Wall Mirrors And Clock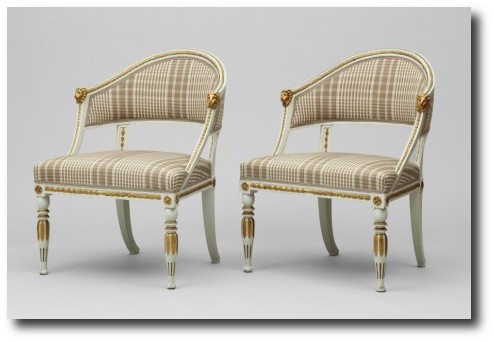 A Pair Of Swedish Late Gustavian Armchairs- Bronzed and carved decoration, saber shaped legs.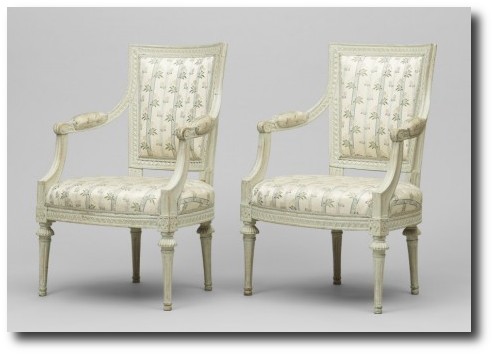 A pair of Swedish Gustavian Armchairs, signed Ephraim Ståhl.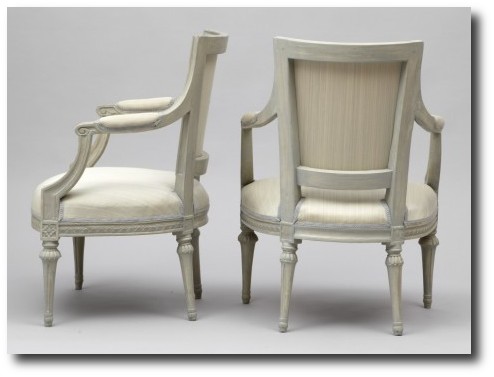 A pair of Swedish Gustavian Armchairs, signed Johan Erik Höglander.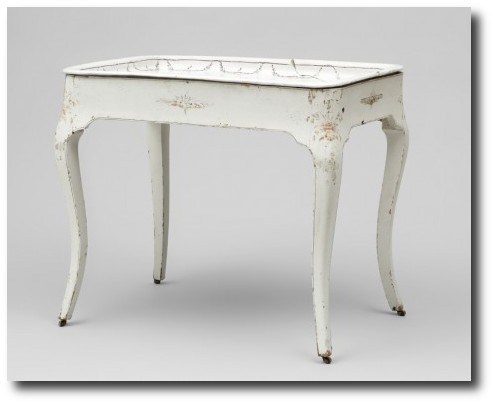 A Swedish Rococo Tea Table