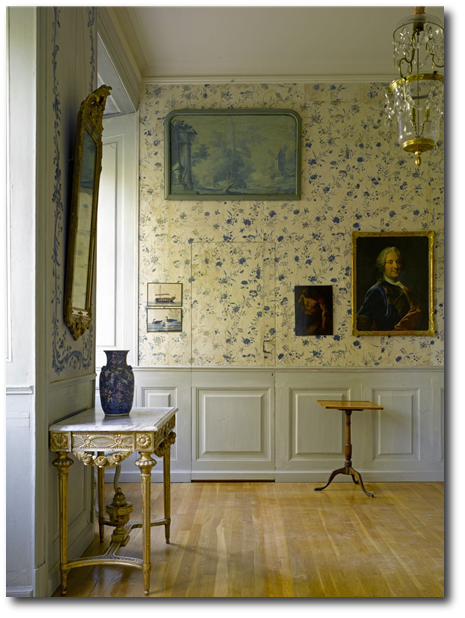 Stola Herrgård, Sweden
Wallpaper can make a tremendous difference in a room decorated around the Swedish style. It has the ability to add historical flavor to a room, and infuse color on the walls in a way that is decorative. Prints can be a remarkable tool for a designer or homeowner who wants to give an impression of a room based around a period theme.
Stripes are known to be particularly Swedish, and are often seen combined with a floral pattern. See an example in this room. Floral patterns, or all-over patterns which repeat themselves are also heavily used in Swedish decorating. During the Gustavian period, damasks also became popular as many elements of the French Style were brought to Sweden. Castles and houses of the wealthy had contemporary
wallpapers imported from France to decorate the walls of their gracious reception rooms.
In the 12th Century, papermaking reached Europe, and by 1481, Louis XI of France ordered Jean Bourdichon to paint angels on blue background on 50 rolls of paper. It was then that the ruling class began to commission artists to paint paper for their walls. In 1599, a Paperhangers guild was established in France. Then in 1675, Jean-Michel Papillon started making block designs in matching and continuous patterns. He was considered the inventor of wallpapers. Come the 18th century, wallpaper products from London became popular. Wallpapers gained popularity because they were less expensive, than hand painted papers. Later, Louis XVI issued a decree that wallpaper rolls should be about 34 feet in length, in 1778. It was Christophe-Philippe Oberkampf of France who invented the wallpaper printing machine in 1785. Nicholas Louis Robert of France invented a way to make endless roll of wallpaper.
Duro, Gammalsvenska Wallpaper From Sweden
Since 1946, the past three Kings of Sweden have appointed Duro as supplier to the Royal Court. Today Duro shares this honour with only about 120 other companies in all of Sweden. In addition, the fact that the Royal Family and Court are very restrictive with the distinction makes it all the more appreciated.Over the years, Duro has accumulated thousands of wallpaper fragments from castles, manor houses, and historical buildings throughout Sweden.Working closely with antiquarians and museums, Duro has meticulously recreated many of these beautiful patterns that can be found in their Gammalsvenska Collection.
Country Swedish
Country Swedish sells a variety of Swedish furniture, fabrics, rugs and wallpaper; everything you need to put together a Gustavian styled room. Country Swedish makes fine reproductions are designed and developed by craftsmen with careful attention to scale, proportion and ornamental details. Many of their wallpaper designs can be paired with sophisticated interiors or country interiors depending on the furniture you select, and the coordinating accessories. They have a wide variety of period style wallpapers with several colors to choose from which would aid in furnishing a Swedish country house or an elegant Gustavian city home. Check out their wallpaper selections here, and my favorite picks are below.
The Gustavus Collection By Zoffany
Zoffany has turned to the restrained classical style of eighteenth century Sweden to influence a wallpaper collection that exudes character,elegance and simplicity. Core colours of creams, whites, blues and greys are warmed with the addition of earthy reds. The challenge for the Zoffany design studio was replicating the quality of the natural materials inherent to Swedish eighteenth century interiors for a contemporary market. By using modern printing techniques and rich opaque pigments the studio has captured the authentic textures of natural wood and rough plaster.
Noteworthy Posts:
Love Affair With Blue and White Wallpaper –
Lily Oake
Gustavus Collection – Albertine
Based on a Drottningholm paper from 1782, Albertine shows the influence of French 18th century silk,
with bouquets of roses set between striped panels, intertwined with leaves. To create the original wallpaper, two techniques were used, the stylised background pattern was first block-printed, whereas the
bouquets and trailing leaves would have been painted on afterwards. Two different type of printing roller were employed to achieve a similar effect for the Zoffany wallpaper. Sold Through –

The Best Wallpaper Place

, or

Living Interiors
Very little is know about this design, found in the Zoffany archive, although it has all the hallmarks of a painted Gustavian wallpaper The single flower head placed within leaves, has naïve simplicity, set against a
fresh lime-washed effect. The original colouring on a blue-washed ground, is accompanied by three more natural shades. Sold Through – The Best Wallpaper Place
The subsequent influence of French classic style produced a fresh approach to Sweden's established style of interiors. French brocades, arabesques and damask were transformed in the hands of the local
craftsmen and artists.
The combination of elegant formality with an unassuming simplicity has inspired these designs. The laurel wreath motif perfectly captures the combination of natural beauty and elegant
formality typical of the Gustavian style. 'Gustavus' is based on a design in the Zoffany archive with addition of marble textures inspired by painted panels in Swedish houses. The circular motifs, in contrast to the subtle marble veining, are printed with the application of an opaque ink, giving an almost three dimensional effect.- Sold Through – The Best Wallpaper Place
Eleonora Wallpaper, By Gustavus by Zoffany
Drottningholm Palace, seen above. A copy of this paper was given to Nancy Lancaster by the King of Sweden and it has since been duplicated by many designers over the years.
Stenciled wall paintings based on 18th-century wallpaper in Sweden's Drottningholm Palace The wallpaper brings fresh air and drama into the foyer of a New York apartment. Designer Timothy Whealon extended the alfresco theme with a green lacquer David Hicks garden seat and lattice-motif Madeline Weinrib Brooke rug in Chocolate. Chairs are covered in Claudine in Chocolate by Les Indiennes.
Swedish Interiors – Rococo Chairs – Picture Credit Master Henry Blog
Designer Timothy Whealon
Designer Timothy Whealon – House Beautiful Magazine
"Châmbre d'Hélène" in Givenchy's estate Le Jonchet.
Henriot Floral wallpaper by Quadrille Featured On House Beautiful Magazine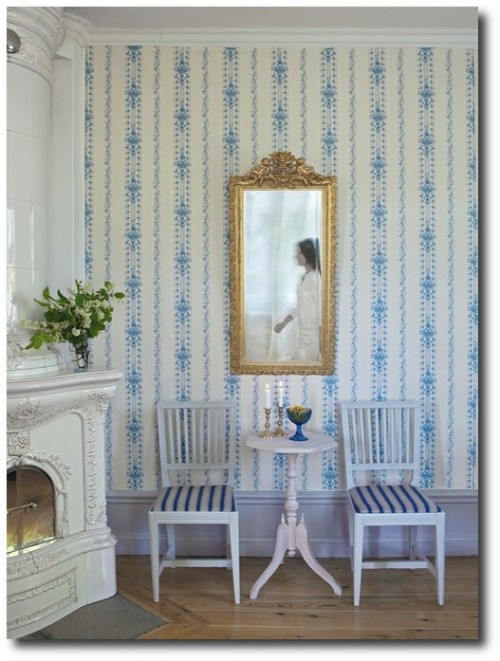 Duro, Gammalsvenska Wallpaper
House To Home Magazine- Pierre Frey
Eleonora, By Gustavus by Zoffany
A beautiful design of shaded birds amongst trailing leafy-branches on a
golden lime-washed effect background – ideal for natural freshness and
modern sophistication. Additional colourways also available. Please
request sample for true colour match.- Available Through Wallpaper Direct
Thibaut Piccadilly Birgitta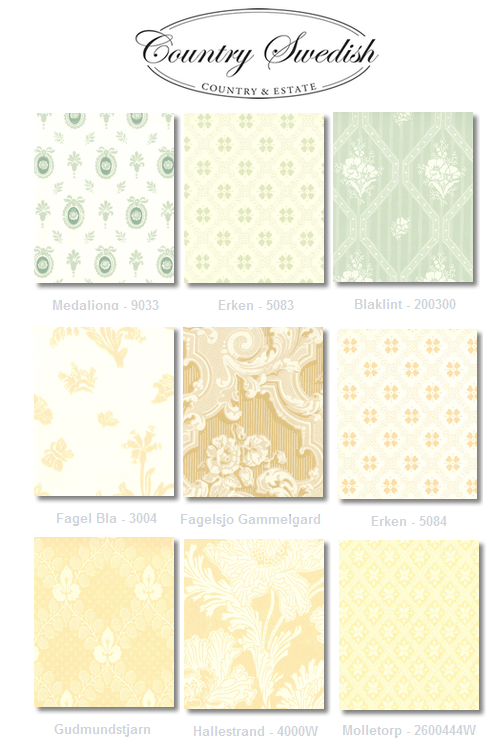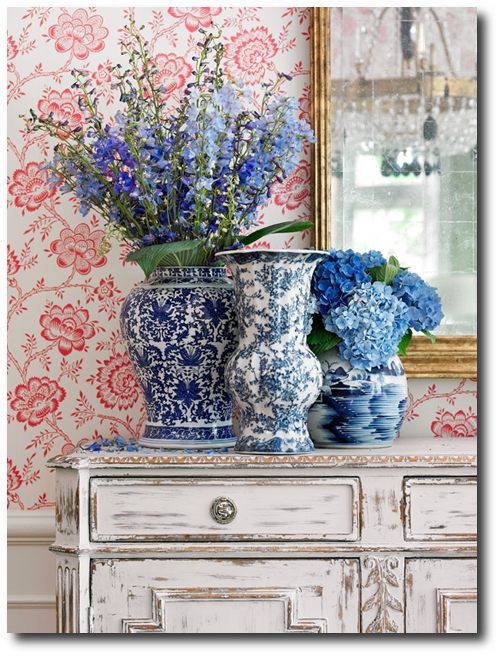 Lillian August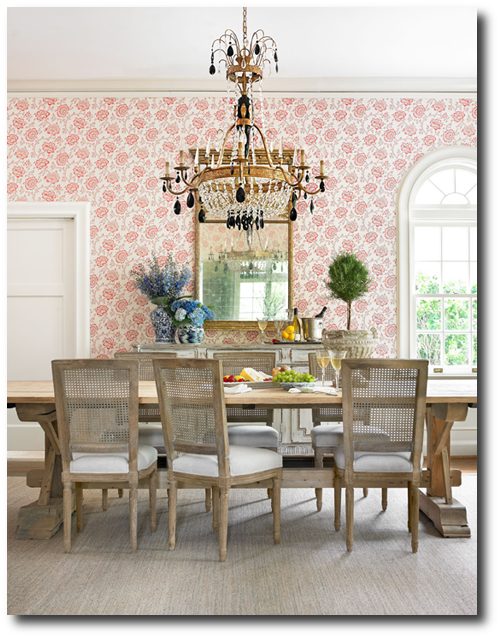 Lillian August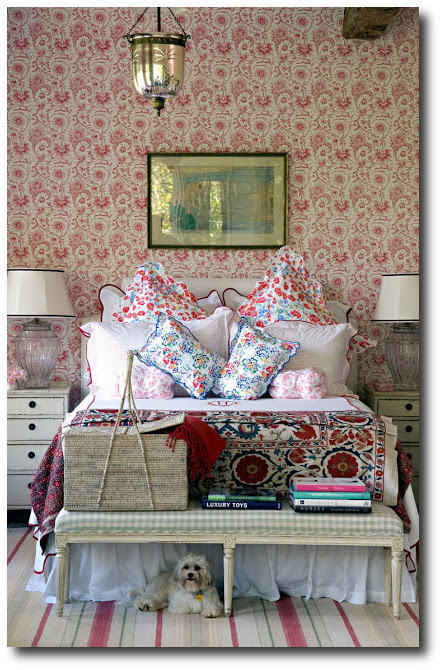 Cathy Kincaid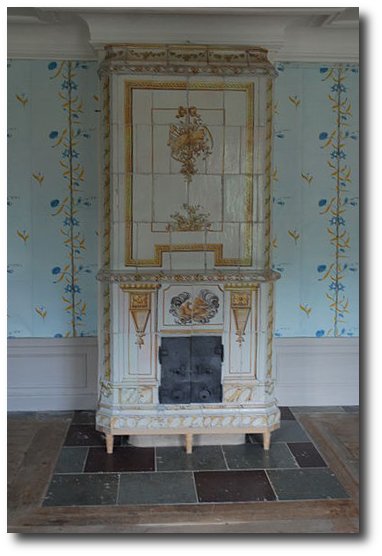 Wallpaper Used In Svartsjö Palace
Wallpaper Used In Svartsjö Palace
Wallpaper Used In Svartsjö Palace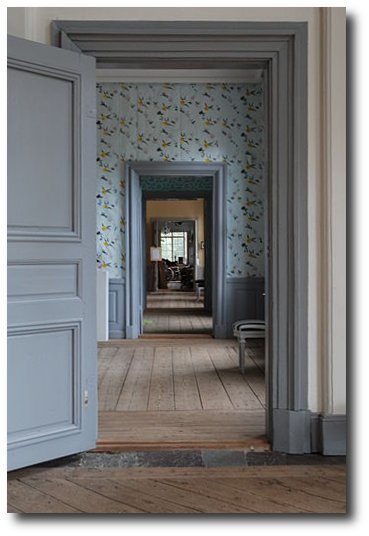 Wallpaper Used In Svartsjö Palace

Wallpaper Used In Svartsjö Palace
Wallpaper Used In Svartsjö Palace
Wallpaper Used In Svartsjö Palace
Wallpaper Used In Svartsjö Palace
Wallpaper Used In Svartsjö Palace
Zoffany's Sophia wallpaper
Tiled stoves with improved heating – so necessary during the harsh
Scandinavian winters – were introduced in the 1760's and with them an
opportunity for another area of pattern in Swedish interiors, The
inspiration for 'Sophia' was taken from flower patterns on painted tiles
and comes in a palette of eight colours, each reflecting the freshness
of Gustavian pigments.
Zoffany's Sophia wallpaper- Sold Through – The Best Wallpaper Place
Swedish Interior- Picture Credit- Aged And Gilded Blog
Consider The Medevi- The Gustavus Collection By Zoffany Sold Through The Best Wallpaper Place
Swedish Interior- Picture Credit- Aged And Gilded Blog
Mixing Patterns Can Really Be Striking