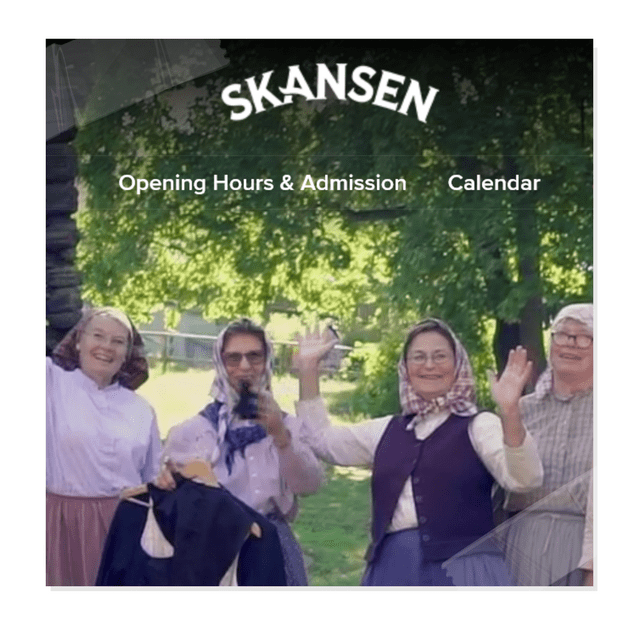 Picture Credit- Skansen.se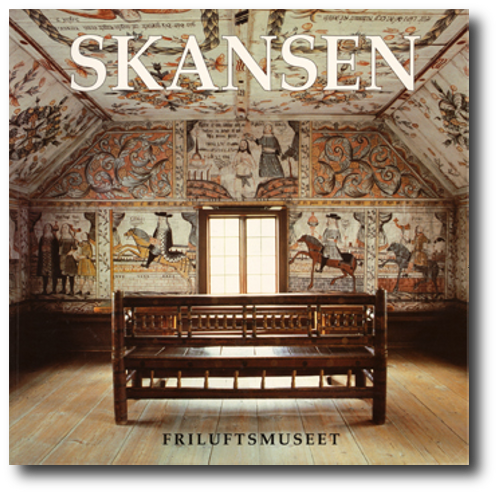 Skansen: Traditional Swedish Style – New And Used Options from $42
Founded in 1891 by Artur Hazelius, Skansen was the first open-air museum in the world; its aim to show how people lived and worked in the past in the different regions of Sweden. Hazelius was a teacher and researcher in Nordic languages who felt that traditional ways of life were disappearing with the onset of industrialization.
He started to collect an extensive collection of objects, which he put together in the form of tableau-type interiors, in a building in Drottningattan in the middle of Stockholm. Gradually, however, he wanted to show whole houses, furnished with traditional objects, furnishings and works of art, inhabited by people in historic costume, and through Skansen this idea became a reality.
Published in association with the Skansen Foundation, this beautiful book is illustrated throughout in colour. It describes not only the museum and its buildings, but also presents a microcosm of Swedish life, culture, art and architecture. The natural landscape of the museum setting is used to enhance the regional variations in Swedish art and architecture, with buildings from the southern part of Sweden being located in the southern-most part of the museum and so on.
Each chapter is devoted to a particular region represented by the museum: northern, middle and southern Sweden, as well as a typical Swedish town quarter. The buildings described here vary in date from the Vastveit storehouse, which was built in the fourteenth century, to the Skane farmstead which was finished in the 1920s. Stylistically, the range of buildings displayed at the museum is enormous: we move through time and style from the summer pasture farm, or Faboden, with its essentially medieval form of wooden construction, through the classical elegance of buildings like the late-eighteenth century Skogaholm Manor, or the impressive malm house built for the merchant Charles Tottie, to functional timber frame of the early twentieth-century Assembly Hall from Varmland. The informative, but accessible, text has been written by Ralph Edenheim, who is a Swedish art historian, and Head of the Department of Cultural History at Skansen. 128 pages.
Below are pictures of Swedish Interiors are those taken from photographer Photographer Joanna Holmgren found in two publications Skansen: Traditional Swedish Style , Swedish Folk Art: All Tradition Is Change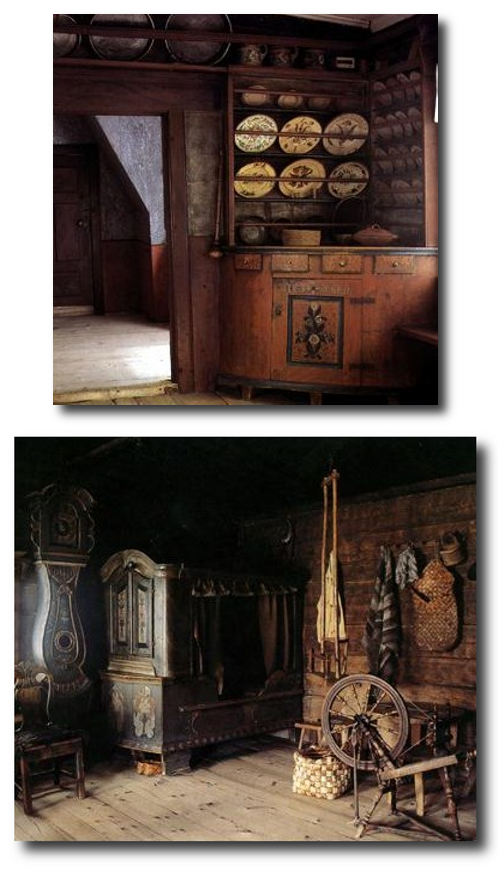 Swedish Interiors – Photographed By Photographer Joanna Holmgren
Swedish Interiors – Photographed By Photographer Joanna Holmgren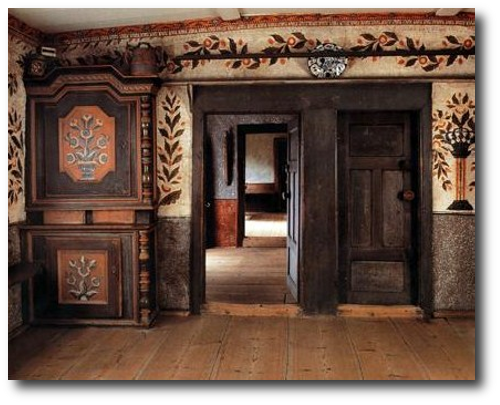 Swedish Interiors – Photographed By Photographer Joanna Holmgren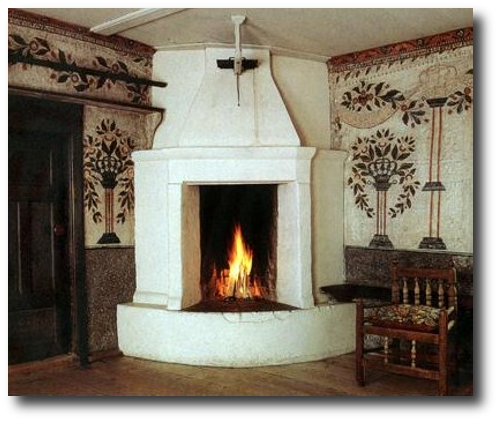 Swedish Interiors – Photographed By Photographer Joanna Holmgren