You read and hear quite a lot about Swedish design, these days – or maybe Nordic or Scandinavian design principles. Since the advent of IKEA as a global phenomenon over the past couple of decades, these terms usually conjure up images in most people's minds of a lot of quirkily-designed innovative flat-pack furniture, often in bright primary colours. Of course, there is a lot of truth in this view, but it rather over simplifies things.
Scandinavian design as an overall concept first emerged back in the 1950s as a design movement characterized by straightforward designs, a general minimalist approach, a focus on functionality, and, yes, the low-cost mass production techniques we've come to associate it with today.
It was perhaps the Lunning Prize, which was awarded to outstanding Scandinavian designers during the 1950s and 60s that was most instrumental in making Scandinavian design what it is today – and helping to define it. And if there is any kind of real 'definition', then it's based on the idea that functional everyday objects can be beautiful too – and that such objects should be easily available to all rather than a privileged few.
Julia Foster Decorative Antiques – juliafosterantiques.com
Simply Scandinavian is a book by Sara Norrman- Amazon $19
Simply Scandinavian is a book by Sara Norrman which celebrates unpretentious and simplicity with understated elegance in interior design. Scandinavian rooms are typically light, airy and bright, with modern furnishings mixed with pretty antiques and vintage pieces. Natural materials, especially wood completes the style of cool, calm and uncluttered living spaces. The main focus chapters of this book include, elegant simplicity, vintage-inspired, pared-down modern and contemporary rustic. 160 pages, published in 2010 by Ryland Peters & Small
This thinking reflected the growth of social democracy in Sweden and other Scandinavian countries over the same (post war) period, in addition to the availability of mass-produced low-cost materials and mechanisation of production. Scandinavian design made full use of pressed wood, plastics, anodized or enamelled aluminium and pressed steel, for example, as it does today.
In recent years, the march of globalisation really has taken Swedish design to the world's masses in developed countries in highly efficient ways – but ways which are also sustainable as care for the environment is very much central to Scandinavian design philosophy.
We can now see an increasing mix of styles and cultures which is an inevitable result of that globalisation in mixing Scandinavian design techniques such as an ever increasing interest in pine furniture.
Many classic dining tables, for example, may owe as much to modern Swedish design principles as it does to a traditional French farmhouse as today's furniture designs become increasingly eclectic.
KETTNER'S – Restaurant & Champagne Bar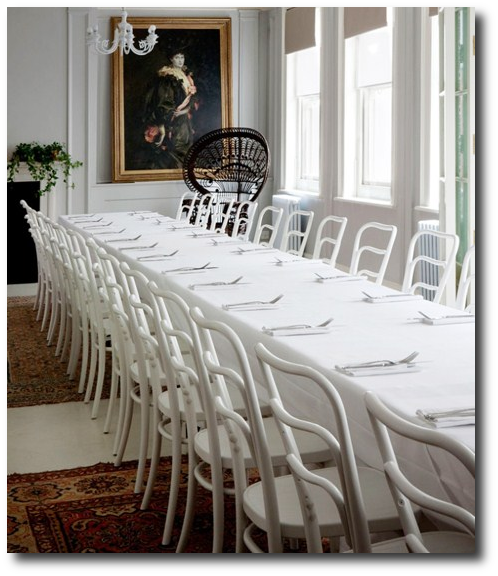 Kettner's is located in 29 romilly st, soho, W1D 5HP london.
Elle Decor Magazine – Our Little Big House Blog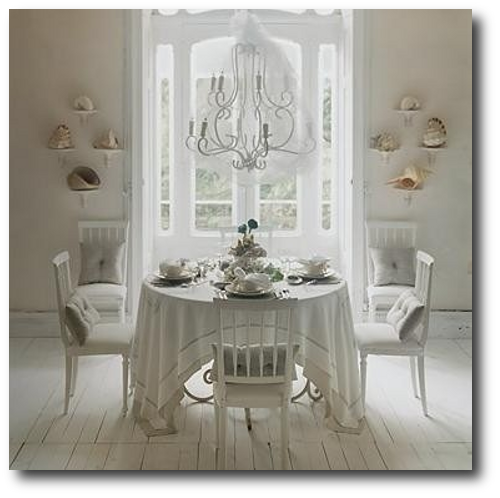 Home of British Photographer Paul Massey- See More of this home here
Home of British Photographer Paul Massey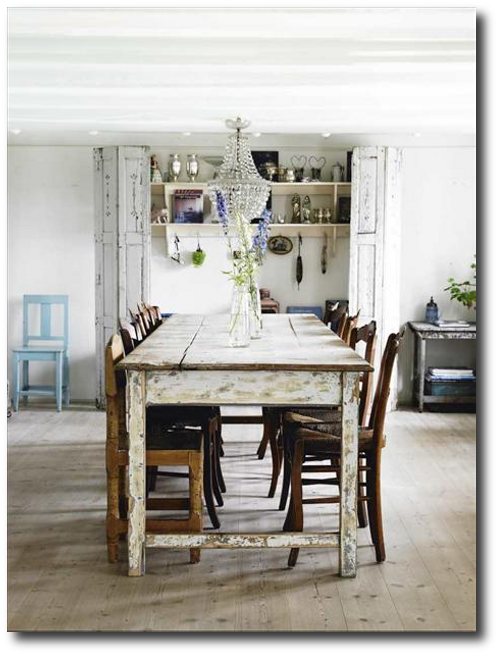 Hanni and Steffen's Swedish Home
Vintage Home by Judith Wilson On Amazon
It is the perfect alternative for modern white interiors, ideal for family
living—as extra scuffs won't ruin the look—and low maintenance as well as
relatively inexpensive. For home designers looking to develop a new style from
old looks, this essential resource provides information on how to shop and
search creatively as well as how to identify and avoid fakes. Tips are also
included on mixing various vintage objects creatively in order to create
welcoming and eclectic interiors in any room.
Scandinavian Interior- Taken By Don Freeman Photography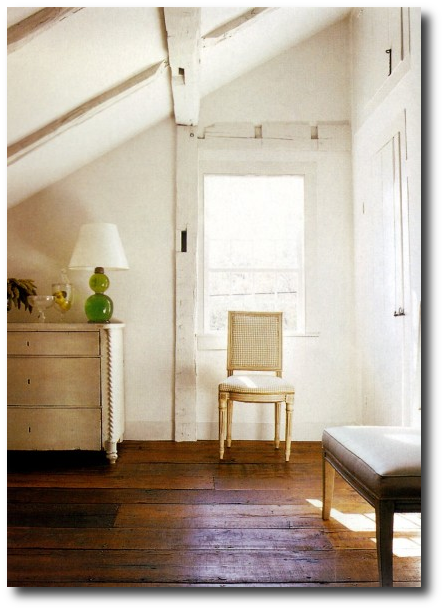 Elle Decor Magazine – Our Little Big House Blog