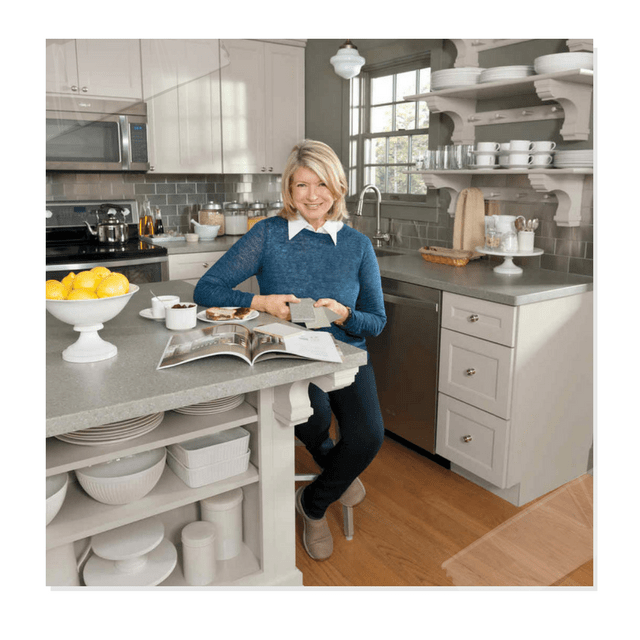 Tour Martha Stewart's Home-Between Naps on The Porch
6 Bright Kitchen Lighting Ideas- Martha Stewart
Martha's Bedford Farmhouse Kitchen – Martha Stewart
Remodelista snapped some incredible shots of the set of the Martha Stewart Show showing a fabulous kitchen modeled after her her very own kitchen in Bedford, New York.
Open shelving displays an amazing collection of all white tableware. If you look closely, in the back of the cabinets, risers were painted and hide lighting that illuminates the collection of plates and teacups. Vintage pitchers are used for utensil storage and grouped in a set of three. Look how she seperates the wood from the metal. Look at the additional picture Remodelista shows for how Martha displays her vintage rolling pins as decor on the wall.
The cabinet paint is Mourning Dove Gray (MS 151) and the wall paint is Evening Moth (MS 173), both from the Martha Stewart Colors line. Brass is commonly used by Martha on gray cabinetry, which dresses up the cabinets quite nicely. Marble countertops also give the kitchen an upscale elegance.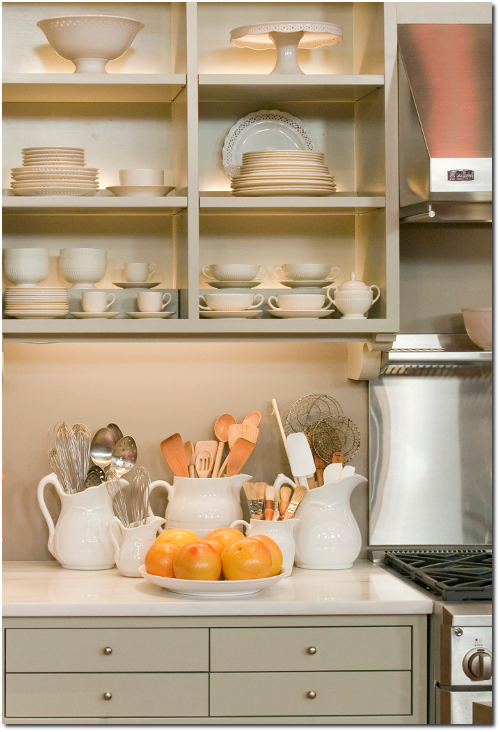 Martha Stewart Kitchen's Set On Her Show
Martha Stewart's Grey Kitchen Showing Off Her Espresso Maker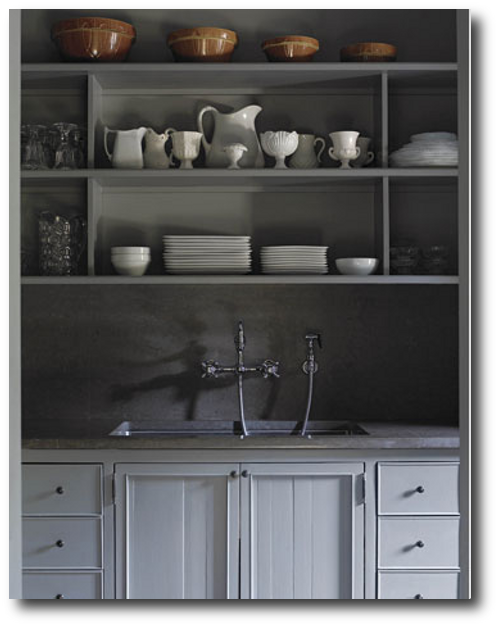 Gray Painted Cabinets With White Dinnerware Displayed