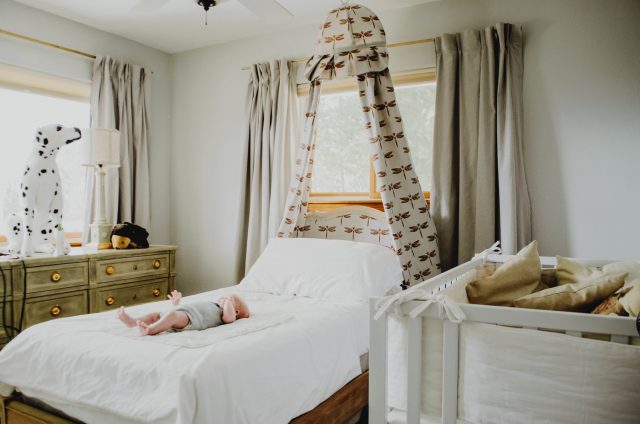 Fabric can be costly today, particularly when you are requiring a great deal of it. Not just that, it may be hard to find the ideal fabric with the correct color combinations. Stencils could solve that problem.
Stenciled looks have traditionally been found in and around the Nordic nations. With forests vastly available, walls and furniture were often painted and decorated.
In fact, some of the most beautiful painted furniture comes from the Nordic countries. We all love bows, wreaths and florals, and those elements have always been popular in Sweden. Rosemåling was another style that started in the valleys of Norway. Rosemåling first showed up around 1750 when the Baroque and Rococo styles were brought into the countryside of Norway.
With having a second baby in July, I wanted to work with gray toned colors in our new baby's room, but had some trouble locating fabric to go with it. When Emily Rosas offered me some stencils from her shop Stencil Revolution.com it was an open door for me to experiment with stenciled drapery. I want to thank Emily for sending such high quality stencils for me to try. I ended up going with the dragonfly stencil in the 5×6 size.
Having two kids, this was a daunting task for me, but as I got into it, I found that the stencil itself produced a clean image without a lot of effort. I didn't use spray adhesive, and honestly worked from one print to the next as quickly as I could. Having kids, you simply don't have a lot of time to spend being precise. In the end, you really don't notice the slight imperfections and it happens to be the key feature in the room.
Here is what I did: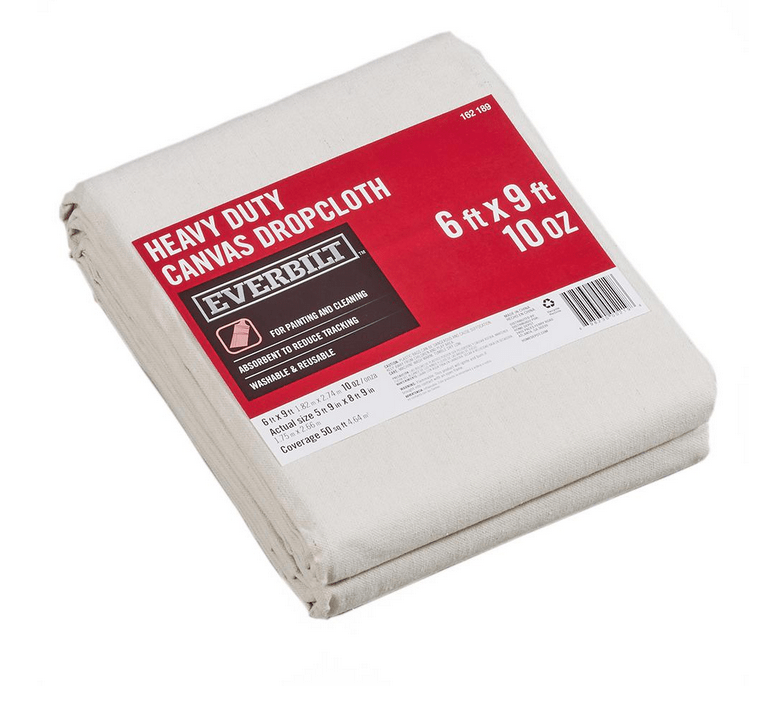 I bought canvas drop cloths from Home Depot. The 6 feet by 9 feet is the ideal size if you don't want to do too much sewing. I have used these same drop cloths for floor to ceiling curtains in my garage, in all my bedrooms and they have worked out terrific. Most of the time only one edge needs to be sewn.
One thing to take note of is… when you are in Home Depot, they may have two slightly different colors with this brand of drop cloth. One which is more gray, and the other which is slightly more creamy ivory. If you are selecting more than one drop cloth, keep that in mind.
I simply laid the drop cloth on my kitchen table with a roll of paper under my drop cloth. You will want to do this otherwise you will be scrubbing paint off your surface in the end.
I looked up DIY fabric paint online, and what they suggest is to mix white glue, shaving cream and your paint into one. The paint turns into more of a puffy paint which works rather well for stenciling. In fact, the paint doesn't leak out of the stencil lines. To be honest, I didn't follow any recipe. I put in mostly equal parts of white glue and shaving cream and it worked out quite well. If you put too much shaving cream in, you may have a garment smelling like the fragrance of the shaving cream, (like I did)… but it wears off in a matter of days.
What do you think? Would you consider stenciling fabric for your interior? If so, what would you do?
Thank you for visiting.