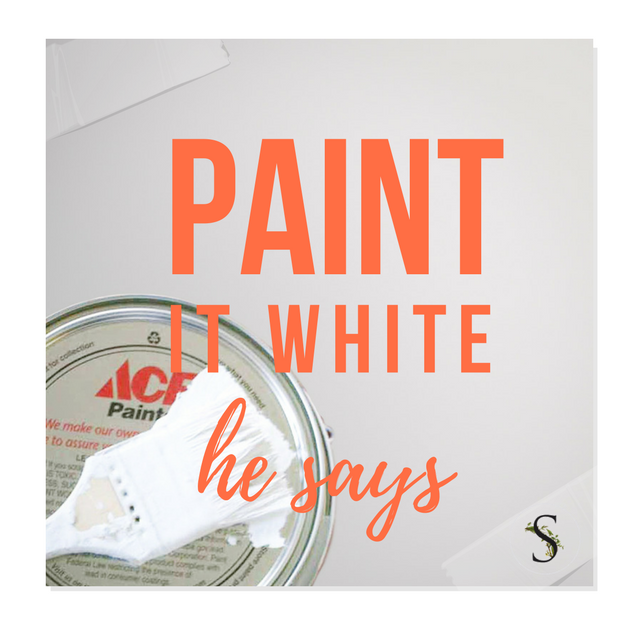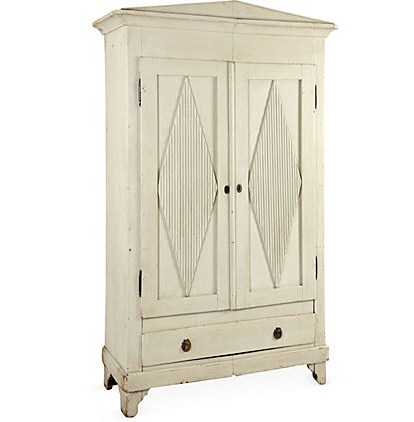 Darryl Carter on One Kings Lane- Swedish Armoire
Washington, D.C., interior designer Darryl Carter certainly has made a memorable mark on the color white. Fifteen years ago he had a busy career as a lawyer when he decided to change course and open his own interior-design firm. He made a name for himself by transforming rooms that were grounded in a neutral palettes with an appreciation for showcasing art and antiques. Swedish interiors have always been known for their white based interiors. In an interview by Veranda, designer Darryl Carter gives his best tips for using the color white in your home.
1. Pick Your Paint First
"It's not a cop out," he insists. "It's a way to harmonize a house in its entirety." Once you've chosen your paint, select textiles next—preferably a hue that closely matches the walls. "Navigate the drapery into the wall color so that you are not so aware of the window treatment," he suggests.
2. Paint Your Architecture In White
He says that architecture looks best in white. He gives an example pointing to a bookshelf cabinet in a Virginia townhouse which was painted to blend into the walls. The coffered ceiling was also painted the same color, which added a subtle architectural element to the space.
3. Don't Shy Away From White Or Cream Around Kids
He tells Veranda, that you don't have to sacrifice style and serenity because there's a toddler in the house. "There is a presumption that neutral cannot be kid-friendly," says Carter.
"Instead of shying away from softer shades, he suggests changing the materials. Try enamel finishes and high-gloss paint in high-traffic areas, as well as durable faux leather and outdoor fabrics for upholstered pieces that withstand the wear and tear of young children"
4. Unite Your Kids Rooms Into The Rest Of The House
Carter encourages parents to integrate their child's room into the larger experience of the home.
"You don't want to open the door and suddenly wonder where you've landed," he says.
In one family home, Carter created a space in the child's room which matched the overall modern style of the family's home. Over time, parents can adjust the space with different pillows and textiles as the child matures.