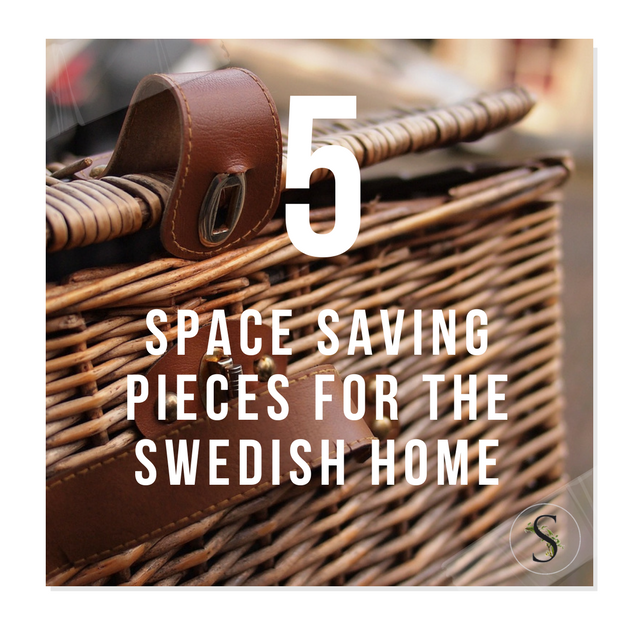 Crown Prince Frederik and Crown Princess Mary of Denmark gave a short interview to German Vogue
One of the things I enjoy the most about Swedish furniture is its clean lines and compact nature. Bessie of the housing crunch and the typically small living quarters in that area of the world, the furniture they make is ideal for tight living. If you have a small apartment or home, then Swedish furniture may be a great type of furnishings for you to use. Here are some good space-saving ideas:
1. No arms – Chairs and couches with no arms or every low arms opens up a room and make it more comfortable visually. The lack of arms on chairs also makes them easier to slide under a table or get out of the way when you need extra room.
2. Multipurpose – There are many pieces of multipurpose furnishings that are unique to Swedish furniture. Many times you will see things like a loft bed with a desk underneath or a couch that doubles as a bed. These ways of making furniture more useful are great ideas in a small home.
3. Storage – Storage is also a big issue. Many Swedish homes do not have closets or they have very little space in them. That is why storage is so important. Bringing back the idea of multipurpose use, you will find that many Swedish designed benches also raise up so that you can store things inside them. Footstools do the same thing in the living area, as do coffee tables. Anything that can hold something will. They even put storage drawers under the beds.
4. Clean lines – Clean, uncomplicated lines mean that the room looks bigger than it really is. You do not want a lot of heavy furnishings taking up the space. Instead, think thin and organic with unvarnished wood and exposed metal fittings.
5. Easy to assemble – The trials and tribulations of living in a small space is that when you have to move you have to get everything as compact as possible. That is where easy to assemble and disassemble furniture comes in hands. If you can move something in a box instead of trying to heft it down a flight or two of stairs it is much more convenient.
As you can see, Swedish furniture is ideal for tight living. If you have a small home and want to make it feel like a larger space, Swedish furniture might be your answer.
Author Bio:
Paul and his wife Julie both spend quite a bit of time coming up with ideas, blogging, and researching all things related to childcare through "babysittingjobs.com/".
Swedish Tables and Console Ideas From Victoria Magazine 2001
Gustavian Style Dining Chairs Seller Cupboards & Roses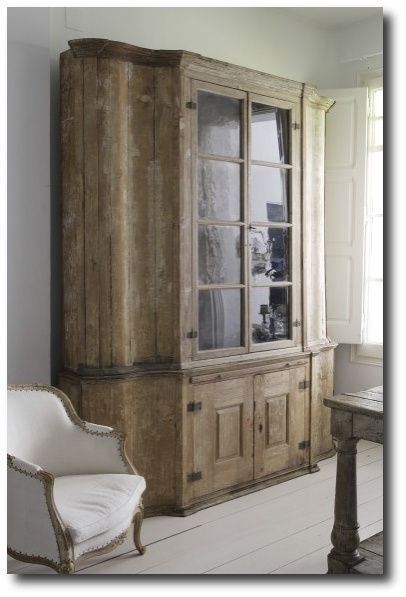 Photos: Enrique Menossi Para Antiq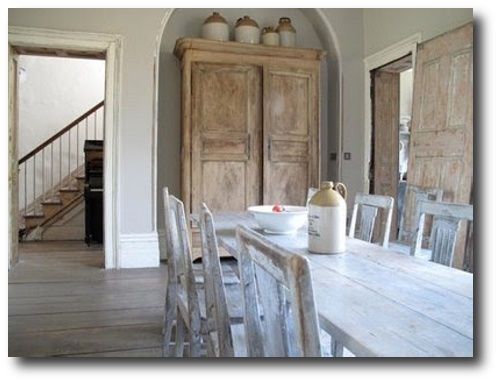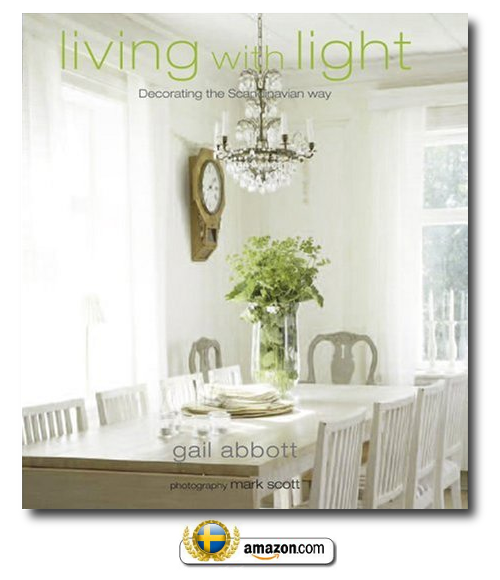 Living With Light:The Scandinavian Way
The colours used in many Scandinavian homes are whites, neutrals and the tones and hues of nature – the grey blues of a northern lake at dawn or the cool vanilla light of the midnight sun.
Surfaces are painted pale, or emboldened with blocks of bright white. Windows, triple glazed to keep in the heat in winter, are dressed with fine, unlined fabrics to let in the maximum amount of light, and mirrors reflect every gleam of precious daylight or candlelight into nooks and niches.
Living with Light shows you how to decorate the Scandinavian way using subtle colors, textures and accessories to maximize light both day and night.
1st picture "Its form is so light and airy," says Robert Stilin, noting that the slender frame supports an expansive top. "It would make a nice work surface in a studio or a library." The speckled, brushstroke finish lends it a casual feel that, he suggests, would be perfect in a country house. "A dark finish would make it more modern." Leaves extended: length: 58″; depth: 52″; height: 29″; material: alder in #1021 gray finish (other finishes available); delivery: 14-16 weeks; by Country Swedish; price: $6,353 –Seen on Ten Most Divine Drop Leaf Tables
2nd Picture – Rococo Drop Leaf Table "This has a more feminine quality," says Stilin of the cabriole legs and beveled edges, adding, "the white finish recalls a Gustavian interior." Accessorizing would lend it different looks. "You can go traditional with blue-and-white porcelain or rustic with vintage French linens." Leaves extended: length: 71″; depth: 36″; height: 29″; material: solid hardwood in snow-white finish (custom sizes and finishes available); delivery: 12 weeks; by White on White; price: $3,300
3rd Picture – A Very Fine Painted Louis XVI Demi Lune Console with Marble Top Seller Branca
The home of the artist/fashion designer J Morgan Puett
Swedish Dining Chairs From Circa Antiques on One Kings Lane
Late Rococo Chairs- Gronsoe Castle Sweden 1780- Lief Almont Antiques
Swedish Side Chairs- Laserow Antiques
Another Photo From Living With Light:The Scandinavian Way
I like to bring the same unstructured look to choosing furniture too, and this house in Sweden (see more like this in 'Living With Light') has the ideal combination of practicality and charm. The hand-woven rag rugs are traditional in Sweden, and are often handed down through the generations.- Gail Abbott – Drop Leaf Swedish Dining Table