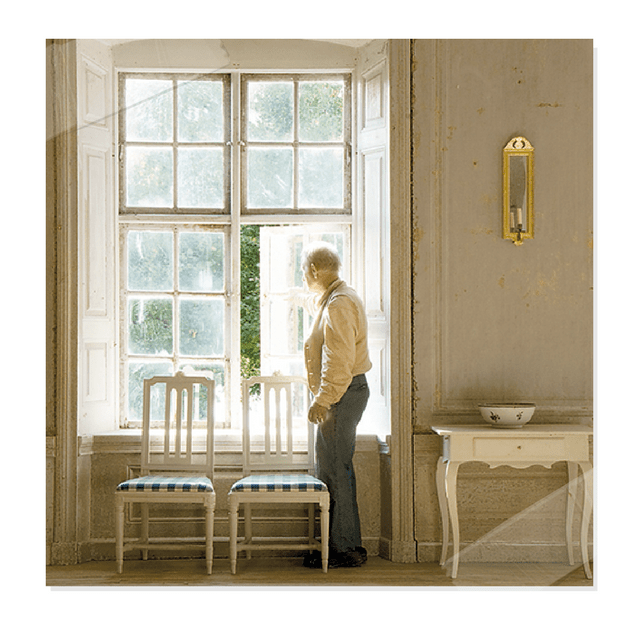 Lars Sjöberg is well known for his Swedish guides on Gustavian interiors and 18th and 19th century Swedish furniture. Sjöberg is a curator of the National Museum of Stockholm, and is author of several books : The first one being The Swedish Room (Creating the Look) published in 94, then L'Art de vivre en Suède, (2002), and his most current book Classic Swedish Interiors published in 2010Lars Sjöberg has made it his life's work to preserve Swedish manor houses that originated out of the 17th and 18th centuries.
Over 40 years he has acquired over 10 homes from around Sweden. His most current book – Classic Swedish Interiors published in 2010,focuses on Sjöberg's most complex project: the manor of Regnaholm. The home was unoccupied for about 40 years when Sjöberg arrived in 1966. This home was his first allowing him to experiment with refurnishing and copying old Swedish furniture. Odenslunda, a small manor from the 1770s details an exquisite panelled exterior and is said to be his family home. Sörby was a renovation which was a 17th-century manor house, reproduced in its entirety for an exhibition in Stockholm.
Well known for his in depth knowledge about Swedish history, he has transformed many grand homes around Sweden with the help of his wife Ursula, and father whom was a metal smith and skilled in the carpentry trade. He told The Telegraph that as a young child his mother would read to him the history of Finland and Sweden and for his 10th birthday he was given his grandfather's book about Sweden's palaces and manor houses which fueled the fire for collecting historical furniture and restoring anything Swedish. In the 1990's he designed a Gustavian collection for the Swedish company Ikea. The Ikea collection was designed with his help, and being that he was involved with the Swedish National Museum in Stockholm, he was the perfect go-to-guy.
The Swedish Room" written in 94, with his wife Ursula is still one of the very best books on Swedish decorating and remains current considering it is more than a decade old.
This wonderful book features 192 pages of great attention to detail of the many ornate finishes found in Swedish decorating. This book is a must have for any decorative artist or faux- finisher.The interiors selected for this book are simple ones with soft color schemes, washed plastered walls, pickled floors, and certainly authentic 18th century interiors. The homes all feature a cleaner, pared-down look with not a lot of clutter which you would normally see see in french homes, but rather very carefully selected objects that are neoclassical in nature. Sjöberg features stately homes, which appear to be palaces or mansions in nature, but with simplistic interiors and basic elements. Swedish impressions from farms and cottages with higher end furnishings can inspire any person who is after the grander looks but with a natural appeal.
The most impressive of this book is his Ekensberg home which is located on the banks of the Lake Mälaren, about 40 km away from the Swedish capital Stockholm. This three-story Italianate villa built in 1788-90 feature some of the most stunning pictures. One in particular shows a time capsulated finish after layers of wallpaper were removed which revealed late eighteenth century decorations. (See below) The walls were originally covered in a linen which provided a perfect base and smooth surface for painting. The house was built and finished in neoclassical style during the time after the return of king Gustav III from Italy 1784. Lars Sjöberg has continued renovating this house since 1976 and says the work is never finished!
The book is split up into 5 main sections detailing specific periods of Swedish history.
Section 1- The Stirrings of International Style discusses the impact of the French and Italian Baroque of the period between 1640-1720.
Section 2- New Alignments discuss the Late Baroque and the Influence of the Orient, and England through 1720- 1750.
Section 3- Progressive Refinements discuss the spread of the French Rococo throgu the period of 1750- 1770.
Section 4- Elegance and Enlightenment discuss the Gustavuan style thriugh 1770-1790
Section 5 discuss the influence of Neoclassicism and the French Empire which took place between 1790- 1820
Additional sections discuss painters in Dalarna, Halsingland and Gastrikland, with a section that details restoration and recreating period homes.
Thank you to Belgian Pearls for the bottom fabulous pictures. The rest were obtained from a free preview of Google Books, which can be viewed for free. This book needs to be on your shelf. I guarantee it serve for many inspirational projects.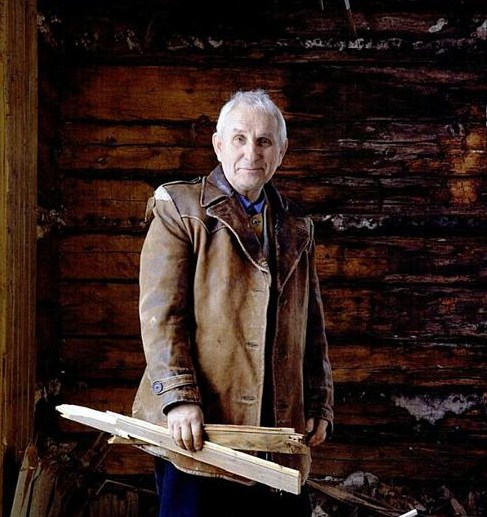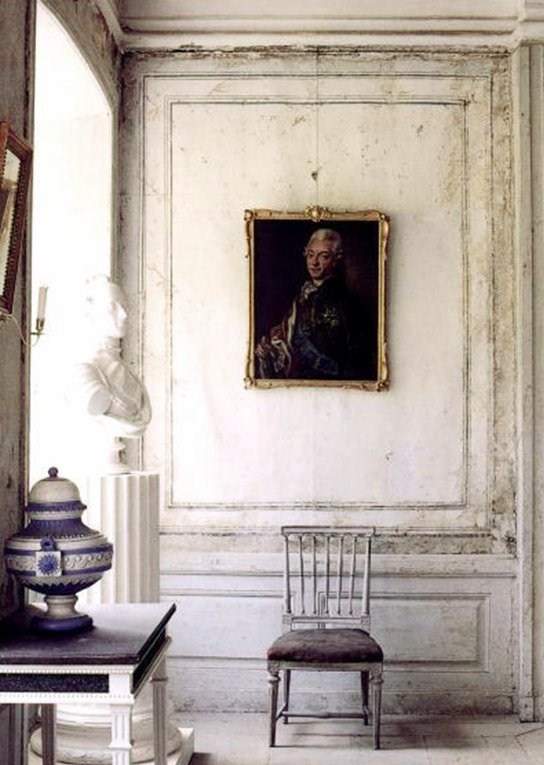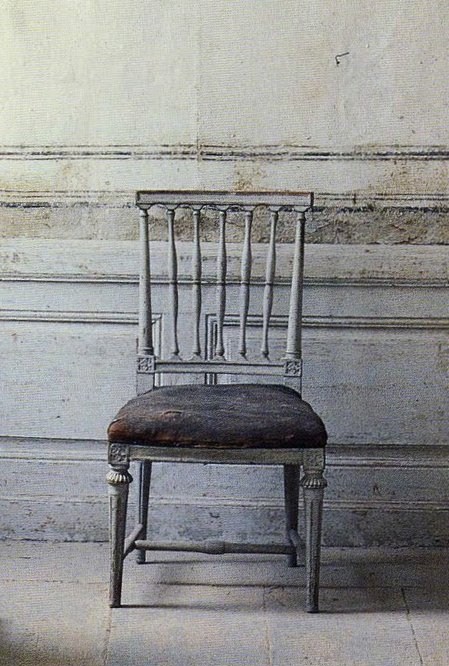 [phpbay]Sjoberg lars classic swedish interiors, 3, "", ""[/phpbay]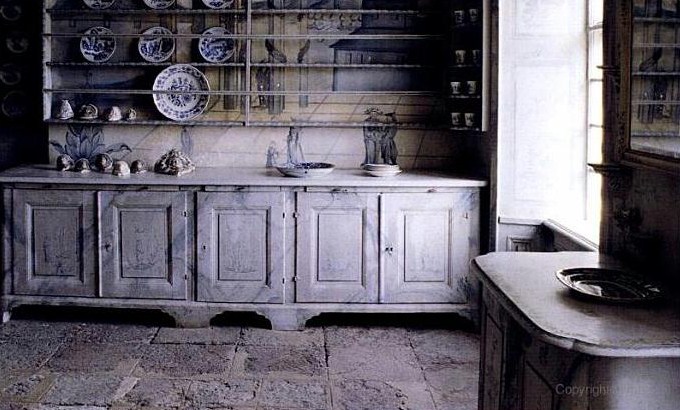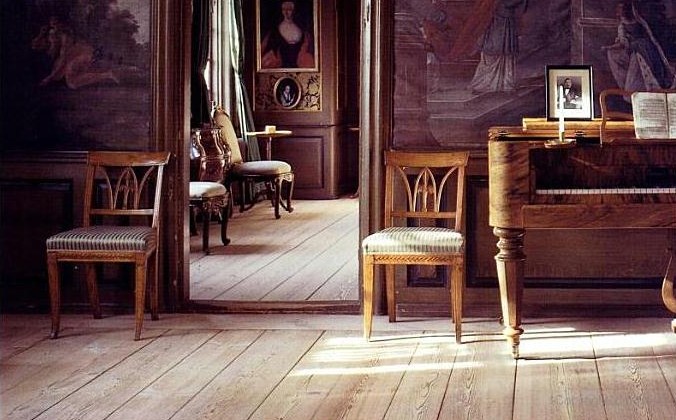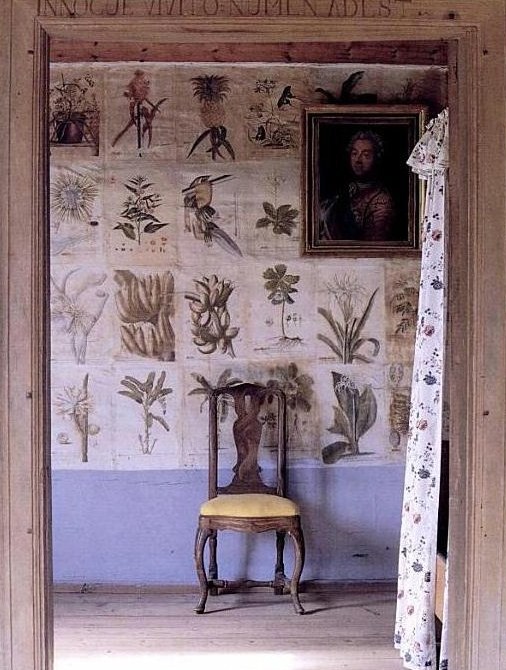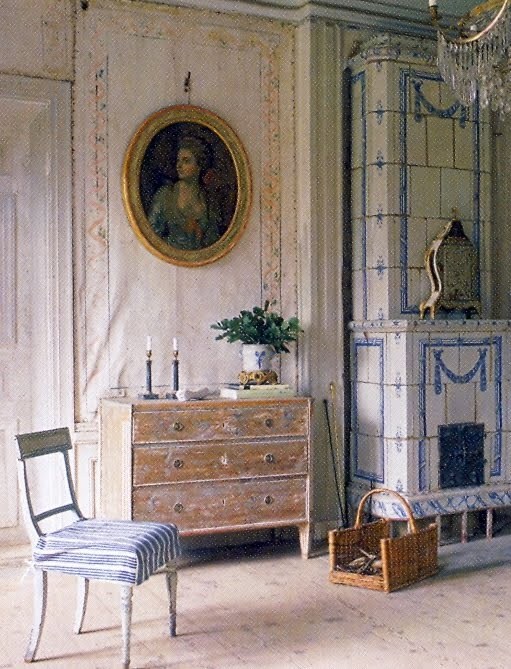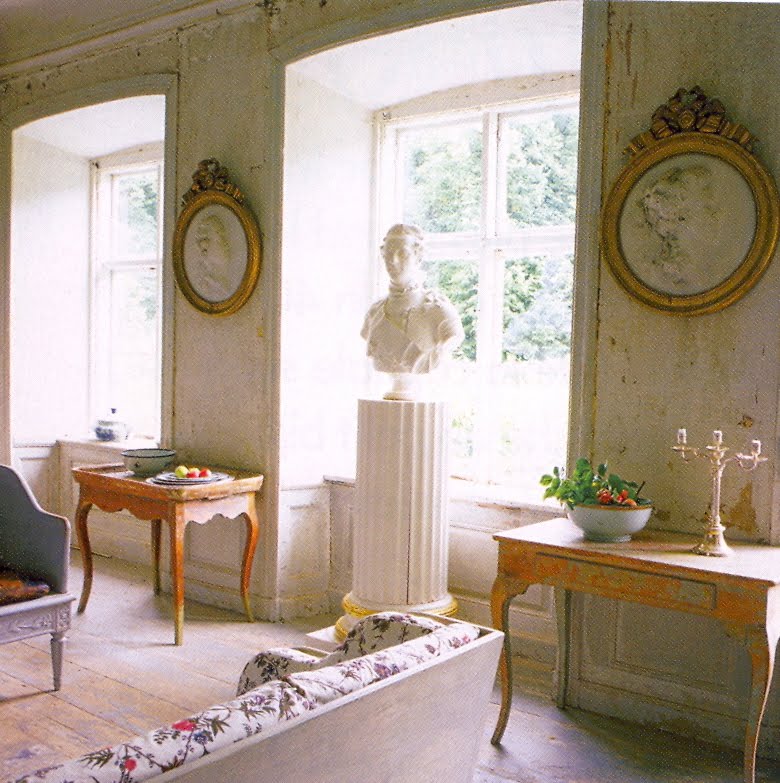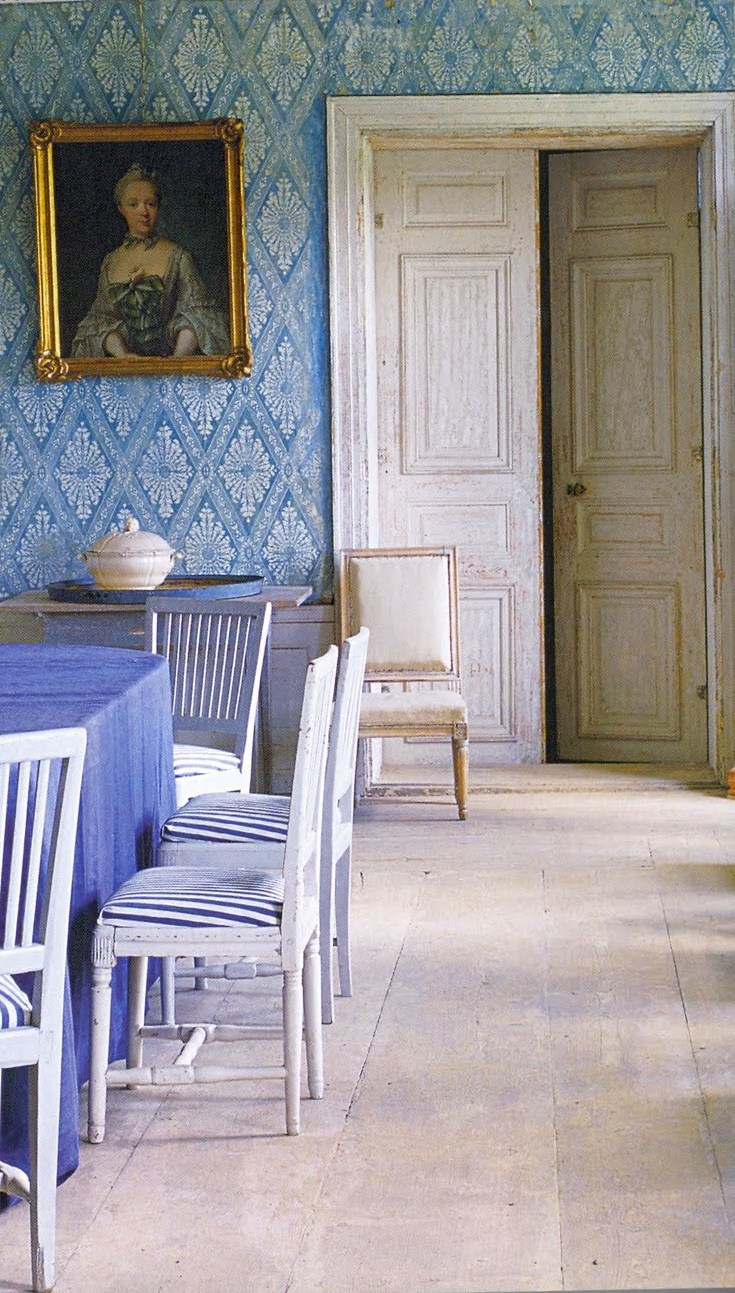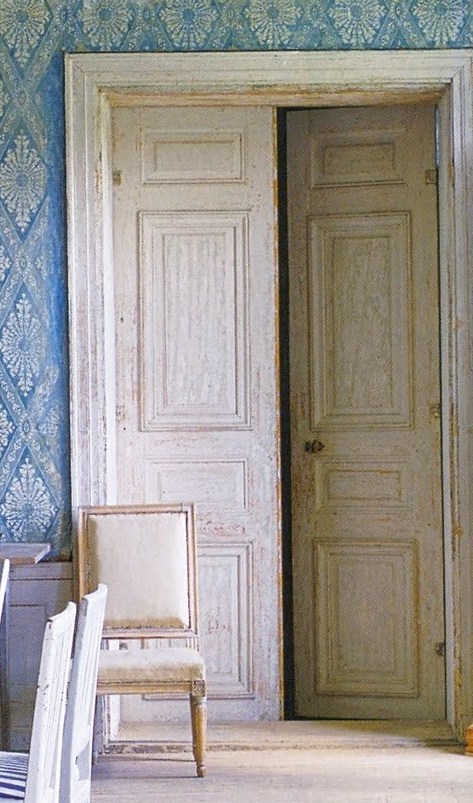 Save
Save