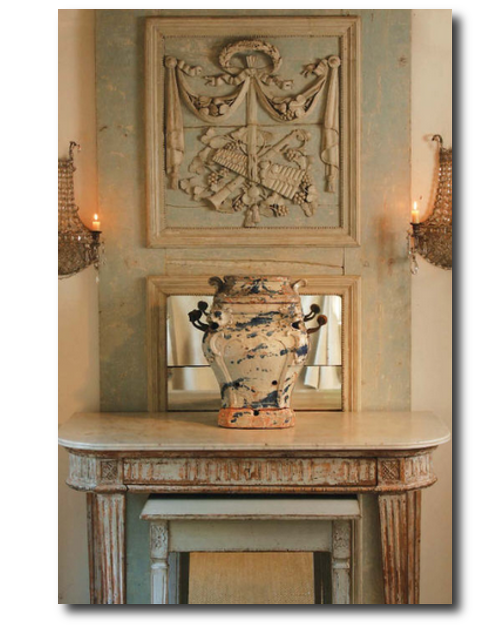 18th century French Louis XVI Console with White Marble Top,  19th century Swedish Grey Four-Legged Table, circa 1850,  French Antique Louis  XVI Carved Wood Trumeau Mirror with garden and musical attributes, circa 1760, 18th Century French Coal Burner
Jane Moore, is the successful woman behind the shop Jane Moore, Ltd. which specializes in Swedish and French antiques.   You may recall the extravagant Swedish home that was featured in March of 2008 in Veranda Magazine.
The Dallas home was remodeled and filled with beautiful Swedish antique furniture. The same house was then featured in Swedish Country Interiors, by Rhonda Eleish, Edie Van Breems.
Nobody has put together a better article than the one by Indulge Decor Blog featuring comparisons of this home between the publications of Veranda and Swedish Country Interiors.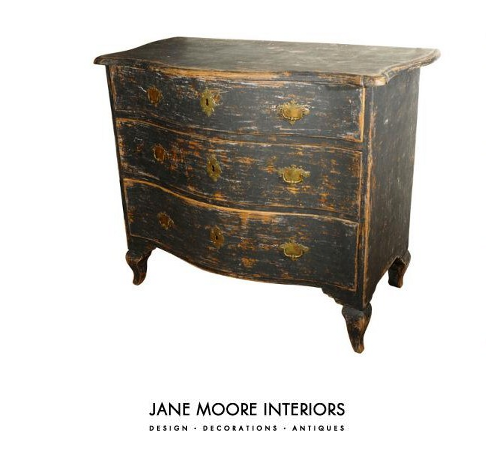 18th C. Swedish Rococo black painted chest with rare brass hardware decorated with crown and cross, circa 1760.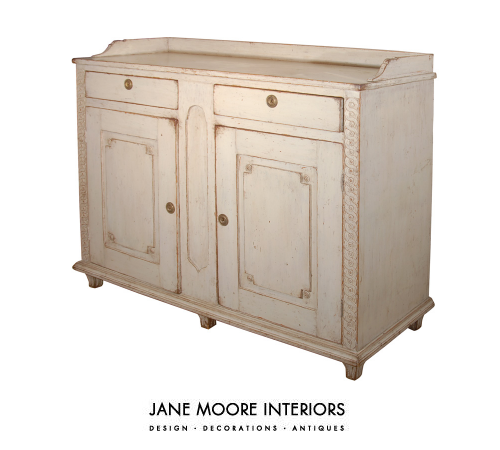 19th C. Swedish White Buffet– Original Paint $4,350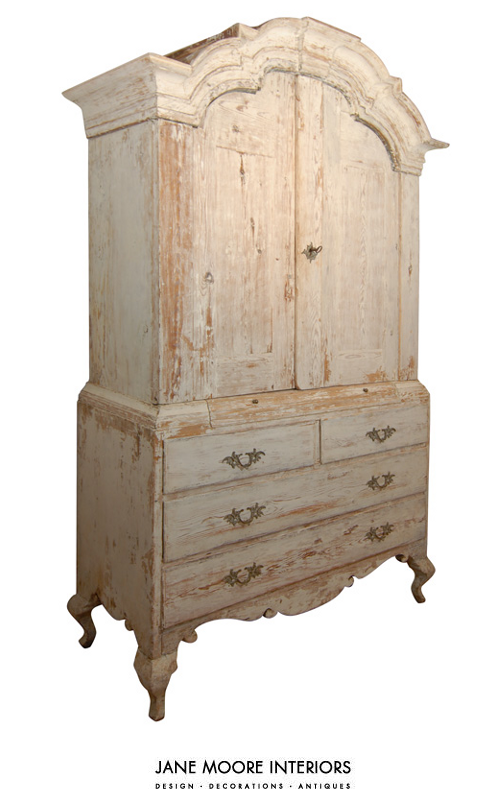 18th C. white buffet duo corps, circa 1760 Jane Moore Interiors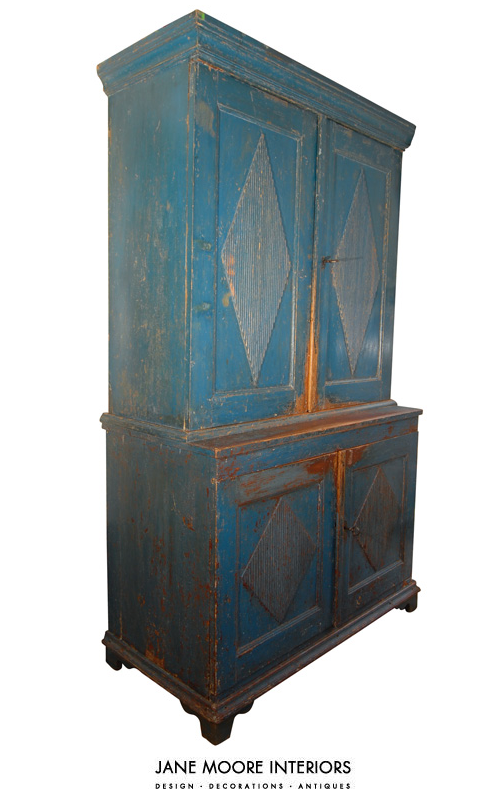 19th C. Swedish Gustavian dark blue cupboard with original date, circa 1842 $5,280
Jane Moore Interiors, 2922 Virginia Street, Houston, Texas 77098