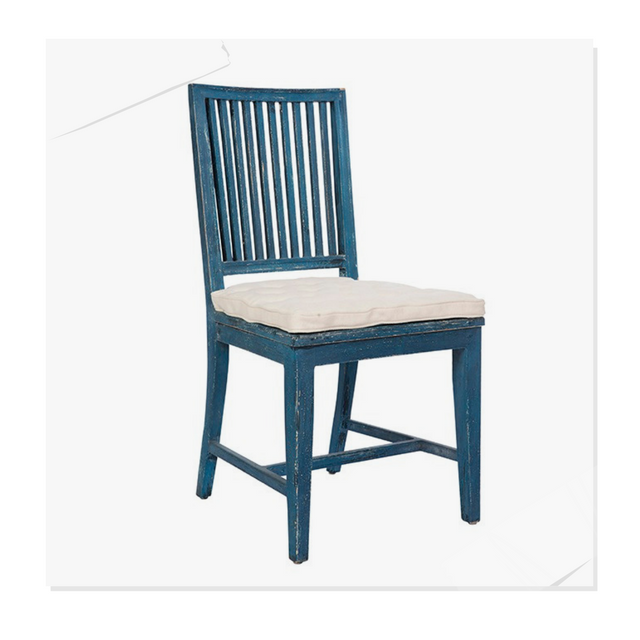 Swedish Blue Stefan Chair by Aidan Gray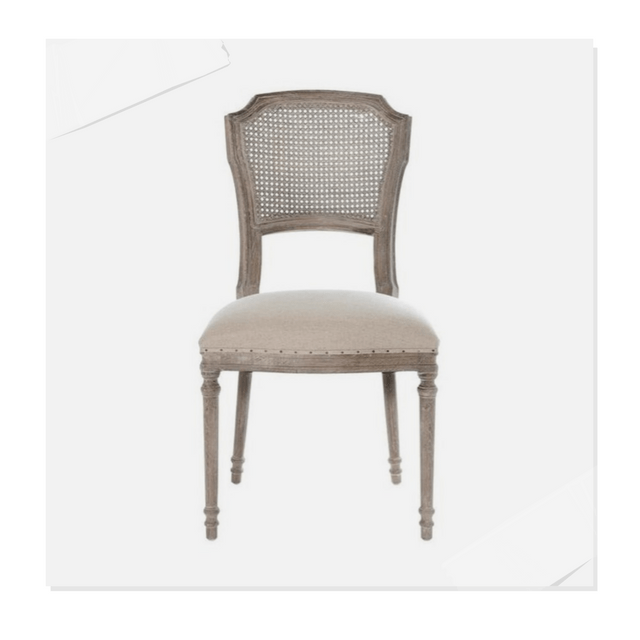 Founder and head designer of Aidan Gray, Randal Weeks has a thing for European design and Swedish furniture. The Aidan Gray line represents everything that encompasses old world design and aesthetics.  Products are made-by-hand with natural materials such as solid wood and rustic metals.
Aidan Gray is quickly becoming known for their architectural looking decorative accents and their reproduction antique furniture.  Not only do they carry beautiful antique-looking furniture, but the finishes are extraordinary.  Their furniture is finished using old world painted finishes and classic distressing techniques.   Multiple layers of paint, glaze and waxed finishes are often skipped with most retailers as they become tedious and ridiculously expensive for most companies to make a profit, which has opened up the door to niche companies such as Aidan Gray, Barreveld, Uttermost, Restoration Hardware and Wisteria.  Furthermore, being a faux painter myself, it also takes quite a bit of practice to get these antiqued painted finishes looking just right.  You need the right paint combinations, because as you add paint, the overall color changes, so I appreciate a line which goes the extra mile.
Painting can be tremendously rewarding, but also quite a lot of work especially when layers of paint are involved, so it is especially nice to see a company provide the extra finishes which give more of a worn antique appearance.  The best thing about Aidan Gray is YOU can sell their line, and open up your own small business.
Many retailers who sell shabby and rustic antiques tend to bring in Aidan Gray in amongst their antiques because the line brings forth more of the authentic paint finishes that are often found in Europe.  In fact, many small business are even selling on ebay from the comfort of their homes instead of having a store front.  Many blogs have sprung up featuring furniture staged in homes with price tags and additional pictures about the furniture which are ultimately connected with "but it now" on ebay.
Ebay has been the fastest growing online outlet, which many sites such as Esty have tried to match, that it is foolish for a small retailer not to be listed on ebay.  Paypal, and Amazon have gained the peoples trust when it comes to personal securitythat most people turn to them when they decide what retailer to purchase from.  Today you see big mega stores such as Target selling on amazon because that is where the people gather today.  With such a niche line such as Swedish furniture, who would have the time to drive across the country to visit a specialty store? Check out some of Aidan Gray's beautiful Swedish looks for your home, and possibly for your future store.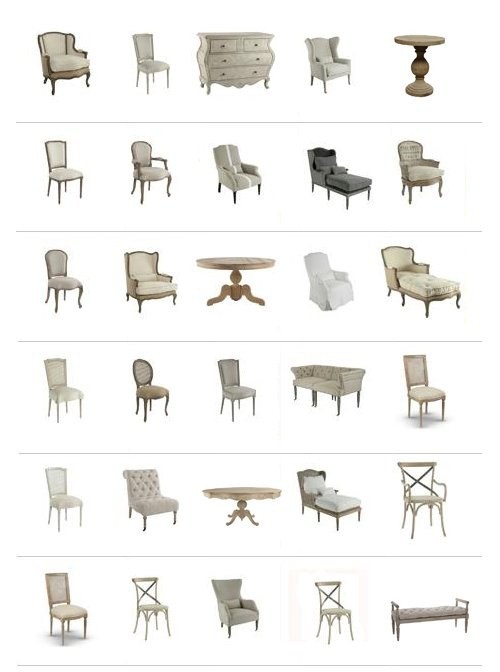 Save