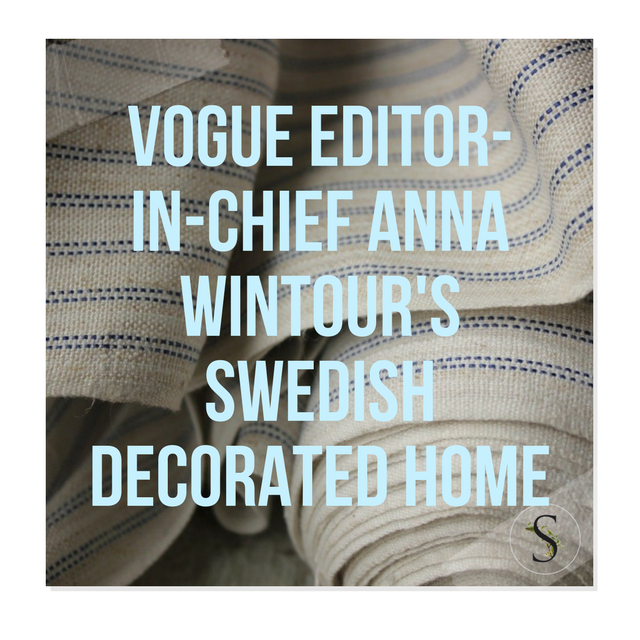 Picture Credit Antique Vintage European Textiles On Ebay
Green Glass Distillery Bottles –Debenham Antiques On Ebay
J. Cutler's captivating film, The September Issue, has put Vogue editor Anna Wintour in the spotlight worldwide. Not as though she has ever left the spotlight, as Wintour has been American Vogue's Editor-in-Chief since 1988. The documentary shows behind the scenes of the every day happenings at Vogue as they put together the publication of the famous September issue. The film details the glamour behind fashion, as they travel the globe for model shoots, and talk with the most famous clothing designers to put together the famous pages found in Vogue magazine.
19 th Century Painted Daybed- Debenham Antiques On Ebay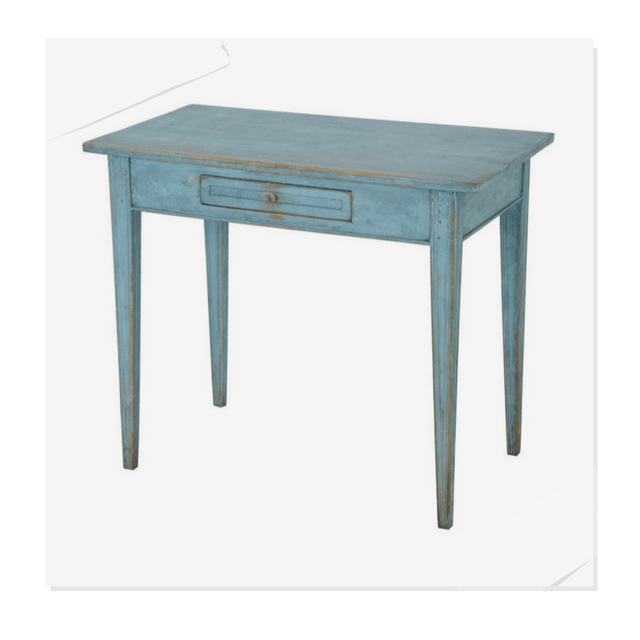 19th Century Painted Sidetable Debenham Antiques On Ebay
Would it surprise you that Wintour's home is decorated in classic Swedish furnishings? The home was featured in The World of Interiors magazine, and draws a comfortable feel, so opposite from the glamour Wintour is immersed in every day. The house features lovely wood painted walls, and exquisite Swedish Gustavian furniture. Serene paint colors, comfortable furnishings, and furniture showing years of love would be the ideal escape for any person who has such a busy lifestyle.
Excerpt From The World of Interiors Magazine:
"It was perhaps eight years ago that a neighbor's change of fortune resulted in my good luck. The property that adjoins my 1820 Long Island summerhouse (WoI March 2006) came up for sale when its owner left in a hurry. It had an 1834 farmhouse, with loads of additions and 12 poky bedrooms. It had a perplexing reception room with difficult, though grand, proportions. It had lawns that tumbled down toward a beautiful-to-the-eye, toxic-to-everything-else river."