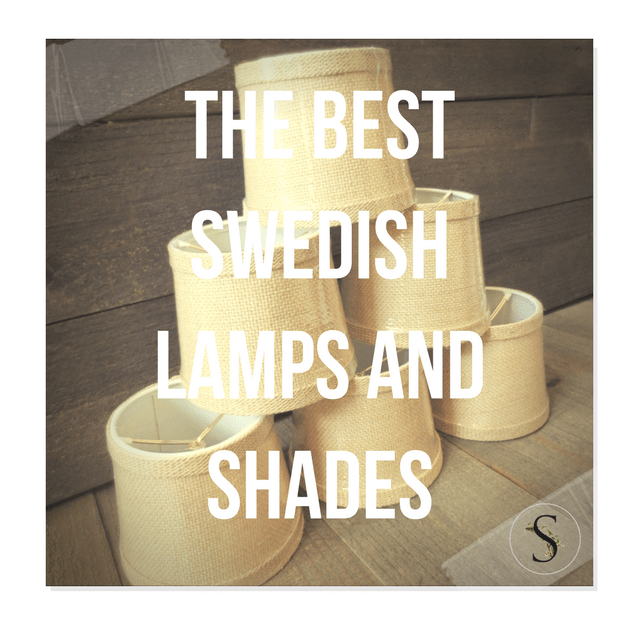 Lovely Burlap Lamp Shades From Pottery Barn
If you are looking to add a touch of Swedish appeal in your home, the right style of lamp can go a long way to authenticate a that rustic period-style look in your home. Wood table lamps are the perfect choice for Swedish interiors and can be paired with a number of different shades ranging from natural fabrics such as burlap and linen to silks and satins. Wood lamps are often crafted out of different types of wood such as mahogany, walnut, cherry, oak, and maple. For a rustic aged look, lamps should be limed, or white washed for the lighter looks often associated with Swedish interiors.
More people are falling out of the cold looks of modern furniture and falling back in love with the natural ornate rustic looks found in colonial, swedish and antique looks. More people are turning towards quality, and are throwing away their plastic home decor, and looking for natural materials that age well such as brass and natural wood elements.
Wood lamps are created by turning a piece of wood on a lathe, and the styles first began with wood candle bases. Wood based lamps were inspired by the wood workers of Belgium and Holland and often feature generous curves and ornate grain details that can be enjoyed for many years.  Buy something that lasts and gains beauty as it ages.
Jamie Young Petit Paro White Washed Wood Base Floor Lamp features a white washed wood finish, with a natural burlap drum shade. The shade is 18″ across the top, 18″ across the bottom, and 13″ high
This lovely carved lamp is made entirely of carved wood.  The lamp is complete with a burlap shade for a very natural look perfect for any Swedish styled home
Swedish Jamie Young white washed table lamp.  This white washed wood base is simple yet detailed with beautiful rustic natural finish.  The shade is made of linen with a classic drum shade. Takes one 150 watt, 3-way bulb with a rotary switch. Shade is 15″ across the top, 15″ across the bottom, and 10″ high. 22″ high.
Swedish Gustavian meets French Country in this three drawer chest. A smooth pine
top contrasts with a distressed finish on the front, back and sides, revealing
faint hand-painted embellishments in gold. True vintage grandeur. Zentique is selling this terrific chest for $1500
Kathy Kuo Designs on ebay is selling a fabulous painted Swedish Gustavian gray washed hand painted dresser. The dresser has stunning gold hand painted features and sells for $1700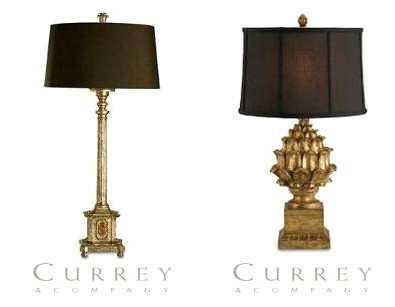 Currey & Company is a wholesale manufacturer of distinctive home furnishings products. They are best known for our lighting products such as their chandeliers, wall sconces, table and floor lamps. If you are looking for a new set of lamps consider looking at Currey & Company. All Currey & Company's lighting products are designed and engineered to meet the rigid safety standards. Hand forged iron products have been the specialty of the company, but the range of materials they offer is extensive including hand carved wood, porcelain and brass. Many of their styles invoke a feeling of an old world style in combination with classic shapes that remain fashionable through the generations.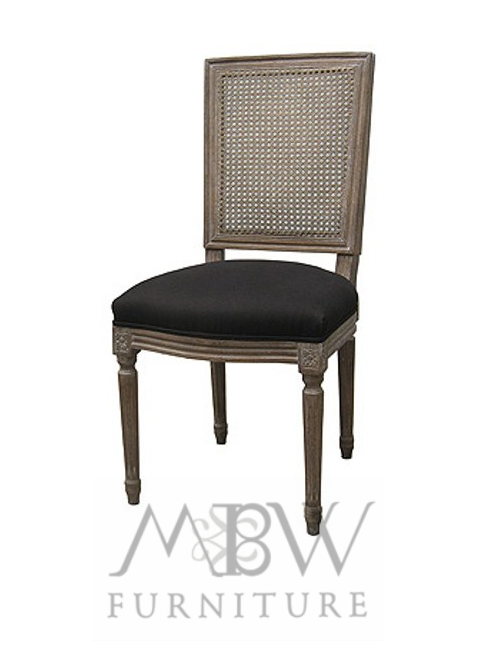 I came across these really beautiful antiqued Oak empire (set of 6) dining chairs from MBW Furniture on ebay. The dining chairs had the square back and fluted legs that is commonly found in very common in the Swedish designs in the 18th century. MBW Furniture custom builds furniture, so even if these are not available, inquire about having something built from scratch. I often look on MBW to see what they have up from week to week, because they have such beautiful furniture.