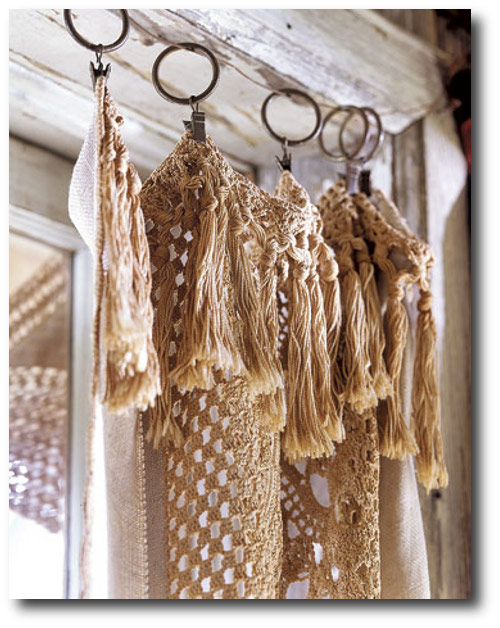 Tea Stained Fabric From Country Living Magazine
Tea staining is one of the best kept secrets that designers use to distress and alter upholstery fabric to give an aged look when recovering antique chairs, drapery and linens. Staining fabric can turn some of your existing fabric remnants into naturally aged material which could be a source of new accents for your home. Tea staining a fabric doll could be the perfect centerpiece for your child's bedroom, or create some vintage throw pillows for that room that needs a touch of old-fashioned character.
How to Naturally Stain Fabric with Tea
Tea staining works the best with natural fabrics such as cotton, wool, muslin, and linens. Synthetic materials will not accept stain. The very first thing you will need to do is wash the fabric which removes the chemicals and starch from the manufacturing process. From the wash, you are ready to dye your fabric with tea. Your fabric is needing to be damp, than dry. If you're starting with dry fabric, soak it in water briefly, then squeeze out the excess water. Utilize a pot big enough to hold your fabric allowing ample room for the water to move around the fabric and folds easily. Bring the water to a boil, and add in the tea bags.
NEXT let tea bags steep for about five minutes in your boiled water, and then remove the bags from the water. Mixing both the tea bags and fabric together will result in darker stains which could be a detail that may look horribly dirty than naturally stained. Remove after the color achieved is to your liking.
"Tea" comes from the Chinese who transformed this popular drink from the leaves of the Camellia sinensis plant. There are six basic varieties of tea; white, yellow, green, black, oolong, and pu-erh. The differences are determined by how they are processed, as some such as green tea are dried, but not wilted, while others go through a enzymatic oxidation, which is called fermentation. Standard black teas will give a soft brown or cream color to your fabric, while some of the herbal teas leave more of a red tone.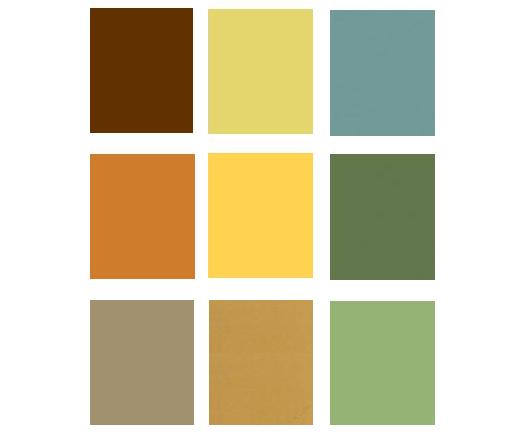 Rit Dye Taupe
, Rit Dye Golden Yellow, Rit Dye Dark Brown
,Rit Dye Kelly Green

Rit Dye Teal
,Rit Dye Liquid Cocoa Brown
,Rit Dye Yellow

Rit Dye Tan
, Rit Dye Pearl Grey
, Rit Dye Apple Green
,Rit Dye Tangerine
Round Galvanized Tub
Oval Galvanized Steel Tub
Other tips:
Your fabric will dry a shade lighter. If you find that you have waited too long and the dye has turned out darker than anticipated, bleach could turn it a few shades lighter.
Either, 1- Fill up your washing machine with water with some bleach, and allow it to go through a cycle in the wash, or…….
2- Fill your galvanized bucket with water and bleach and turn your material around in the bucket until you are happy with the color.
WARNING- If you choose to use the bucket method, please please please cover your face with a mask and a exterior towel over the mask. Proceed at your own risk, and always consider using this technique outdoors.
For additional Information on dying fabrics check out this article by Dawn Jacobson who gives some unique tips that I have found useful.
Dying textiles can recreate something quite ordinary into something with antique charactor. It can transform a set of roman shades, a vintage stuffed animal, or a childs vintage dress. Dying fabrics will never go out of style and could be a technique to add some historical character into a your home.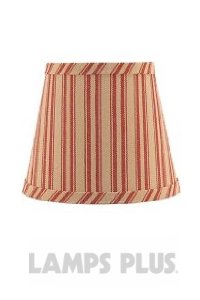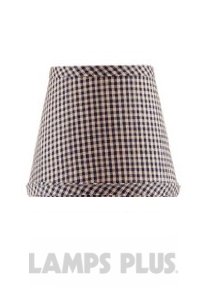 I don't have a tremendous amount of time for projects, but every once in a while I am able to get in a painted chest, or a sewing project. We all have different skill sets, and for me, the quicker and easier the project the better! I love drum lampshades, but I find that the over sized drum shades don't work as well with thinner lamp stands. I found some smaller scaled drum shades at a local thrift store so I thought I would try re-covering them. I removed the shade of its previous fabric, and hot glued a beige linen fabric to the outside. I didn't glue anywhere except the top and bottom metal frame at this point in the project. I then measured the inside and sewed together an inside fabric and glued it to the top and bottom of the frame on the outside. Lastly, I finished the frame off by sewing a strip of the same fabric to the top and bottom of the frame to complete the look. If I were ever to do this project again, I would work only with very light linen, as I find when I turn on the lap the light doesn't project through the fabric. Lighter fabric would illuminate the room better than thicker linen. This project takes a good days work, or for some of you quicker workers, perhaps half a day work. I would certainly do it again for the right lamp!
Save