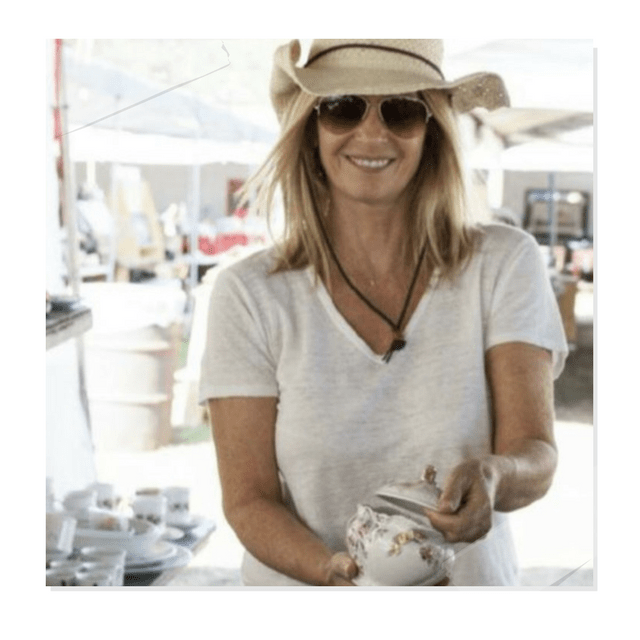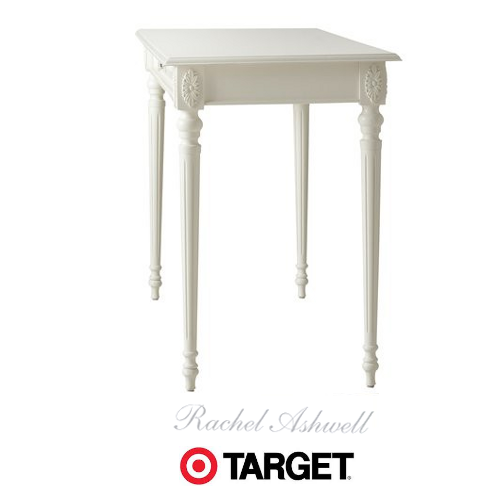 Everyone knows Rachel Ashwell for her french country "shabby chic" approach to decorating. Rachels new book The Shabby Chic Home by Rachel Ashwell will be released on Jun 5, 2012. I had no idea she was releasing a new book, and along the way of looking into what has been up with Rachel, I learned that she produced a Swedish inspired line for the mega department store Target. Why did I never see this before? Perhaps this is REALLY old news, but I cannot help to show you the handful of pieces that she produced. The collection isn't sold in stores, but rather online at Target. The collection was inspired after Gustavian Swedish furniture, which makes it really exciting to see styles that are offered at exceptionally low prices.
Her line has a number of bedding, and textiles and a handful of furniture pieces. The most interesting in the collection are these 5 pieces:
(If the item is not in stock, after phoning Target, they do re-stock the furniture, it just may take a month)
Simply Shabby Chic® Swedish Style Classic 3-Drawer Chest – Sour Cream $329
Shabby Chic Nightstand– Swedish Gustavian Style $179 Target
Simply Shabby Chic® Fluted Leg Demilune Table Target $144
Gustavian Fluted Leg Stool Target $45
Fluted Leg Computer Desk Target $289
The pieces don't compare in quality to the Chelsea Textiles Gustavian line of furniture. Their Swedish Bureau is made of solid wood, and the tapered legs line up with slanted frame of the chest. Chelsea asks $1,500 for their chest which is very reasonable because it is made of genuine wood and the paint finish is much like a genuine Gustavian antique.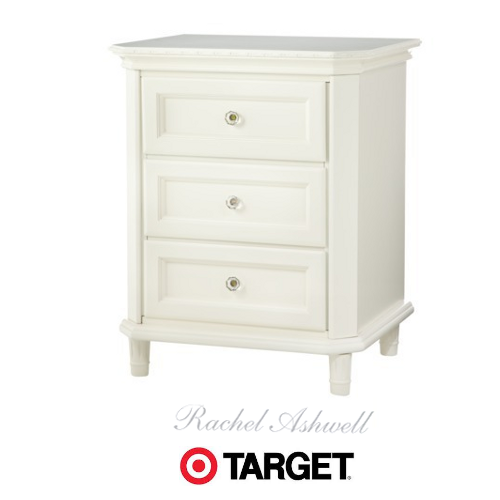 Rachel Ashwell Nightstand
Simply Shabby Chic Classic 3-Drawer Chest Rachel Ashwell For Target
Rachel Ashwells Gustavian Chest……..
After seeing Rachel's line, she sells both a nightstand ($144) and a chest ($389)for fractions of the price of a real antique. Of course, a real antique is created from hand, and has the details and paint of the period in which it is made from. If you fall in love with a period antique, I would highly suggest buying the real thing.
Although the beauty of Rachel's line is the looks of Gustavian furniture are affordable enough to get you started collecting Gustavian styled furniture without the hefty price points of genuine antiques.
It is easy for people who live in Sweden to come across Swedish antiques and pay a decent price for them, but those around the world don't have access to these styles, the styles can range in the thousands for just one dresser or console table.
The shape of Rachel's chest is wonderful. The framed drawer fronts show the extra detail that many Swedish pieces have. Paint the frame gray and highlight the details of the drawer frames in a whiter gray tone. Many of the pieces even have some extra decorative detail around the chest that appear Scandinavian in style. Consider gold leafing these details.
Rachel's furniture collection for Target are made from composite woods much like all the other furniture target carries. Target carries inexpensive furniture at low price points, so their collections of furniture rarely are made from solid wood unless it is a dining table. Composite woods are inexpensive for companies to work with. The draw back is they can be damaged easily compared to solid wood.
You couldn't strip the finish off this furniture, but you could re-paint the pieces in a classic gray, red, or blue. Consider giving these pieces several layers of paint which you can then lightly distress.
I have worked with Coverstain in the past, and have been extremely happy with the results. Coverstain can be tinted almost any color except black. In the past I have mixed in other darker based oil paints into Coverstain to make the colors darker. Dark gray would be an excellent color for a bottom coat on this dresser. Then re-paint it in a light beige gray and slightly wipe off the paint around the details before the paint dries.
An alternative idea is to paint an undercoat of lighter muted orange, which you could use a gray over top. Let the orange paint dry over night, and with your second coat being gray, blue or red, before the paint is dry, wipe off with a low grit sponge sander some of the paint. You would never know the orange on this chair is not wood, but rather paint. Coverstain is formulated for sanding, which makes it much different than any other oil based paint. Oil based paint is more durable than any other paint, and exactly the reason why I tend to prefer it.
To go a step further you could buy tapered legs to replace the fluted ones, and angle them like original Gustavian chests.
Is this chest really worth it at close to $400 dollars, compared to Chelseas Swedish Bureau is made of solid wood,…………..?? The decision is yours.
After Two Years Held Up Well– I purchased two of these dressers. One for my room: I painted my room a pale pink and added bead board to the bottom half, with a chair rail to finish the look. Hardwood floors and a neutral rug w/floral trim balances the white. The second went into the guest bedroom, which is painted a lavender shade. Just waiting for my Modern Home Purple Flocked Comforter to ship! The dressers were easy to put together, I reinforced w/glue. The drawers glide easily, and they've held up well. For the money th … see moreis set is a fabulous buy.
Shabby Chic Fan- I absolutely fell in love with this furniture. It is a great set. They are very heavy because of the great wood quality and have a charming design. It comes with two sets of knob designs and I mixed it up and used both, the metal and glass, knobs. It really looked cute. The only reason why I gave this product 4 stars is because it scratches easily. You have to be careful about what you place on top of the dresser and nightstand. I know most people have bought this furniture for their nursery or … see morekid's room. However, I'm 26 years old and bought the set for my room and I couldn't be happier. I was able to put it together myself within an hour or two and it wasn't too terribly hard. You have to watch out when putting the drawers together because I kept making the mistake of placing pieces upside down haha. Also, attaching the back of the dresser was a bit tricky. But I promise that you won't be sorry. They are really pretty and worth
the money.
T. Sawyer– We bought this chest 5 years ago for my daughter. It seemed heavy duty and good quality. When our second daughter needed a dresser we again purchased this chest since my children share a room. What a mistake! Quality between the two chests is night and day. The older one is really nice. The drawers on this new one are flimsy and do not work well. It definitely and says made in China all over it.
The colors between the older version and this new style do not match and are slightly different in height size. I am really disappointed.
Michelle-My sister bought this dresser 5 years ago. I thought I was buying the same piece when I purchased it a few weeks ago, but the quality has taken a dive since the time she purchased hers. The drawers are no longer inset and have cheap short runners instead of nice ball-bearing glides like they used to have. This causes a lot of lateral movement as it slides in and out. The drawers are also 8 inches shorter than the actual depth of the piece, so there is a lot of wasted space behind them. The … see moredetail work around the top is not as precise as it used to be and the knobs have less facets. The shade of white is quite a bit warmer as well. I still think the dresser is adorable and worth the price when it goes on sale. Shipping is reasonable and fast
Jamie- Just received this dresser. It took me about two hours to get it together by myself. I expected the wood to be low quality. It had some knicks, splinter parts in the wood and a few other flaws. The dresser is heavy! Overall, the wood quality is better than I expected. The draws stick when sliding and feel like the might fall out. For this reason, it's probably not great for kids. Also, the dresser doesn't hold as much as I thought it would, so really evaluate how much you need to store before b … see moreuying. It's adorable. It really livens up my new NYC apartment and the dresser knobs are so chic. I'd recommend this to someone, but I do think the value isn't so great. [$] is a lot for a Target dresser. Overall I think you're paying for a stylish piece that isn't necessarily the most practical choice.
MrsWalibug– I purchased this dresser in 2006, 5 years ago, while I was a college student. I have moved several times since then, and this dresser has held up EXCEPTIONALLY well:) The only issue I have had is that the drawers on my dresser are very difficult to slide in and out. They tend to stick and have to be worked and jiggled back into the dresser. With that said, I still love it, and feel it has a ton of character and decorative detail. I am now married and am planning on using the dresser for storage and a changing table in my child's nursery. Don't hesitate, this dresser is built for the long haul!
Here are the additional fluted desk sold by Rachel Ashwell, and the fluted stool. Both having amazing style! Paint these pieces up and get the Gustavian look for less!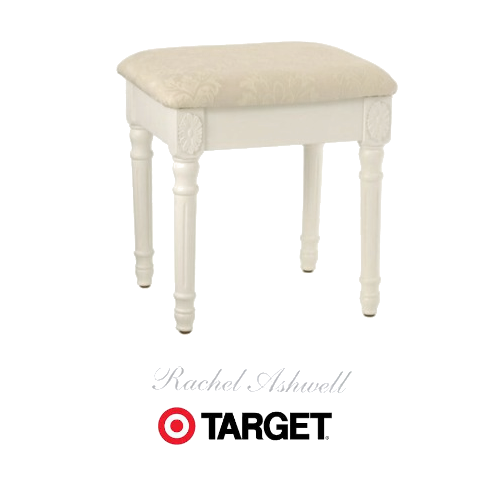 Rachel Ashwell Fluted Gustavian Stool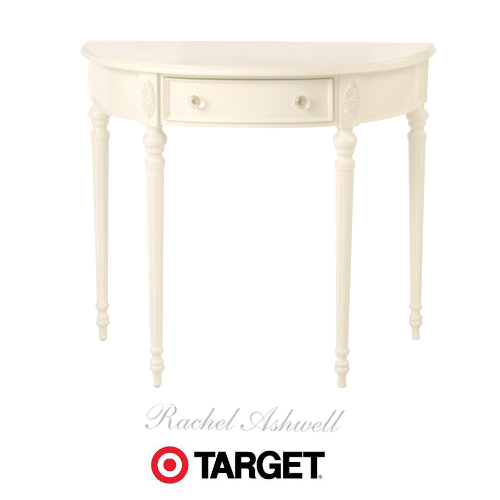 Rachel Ashwell Demilune Table