Swedish Furniture Ideas- Suzanne Rheinstein November Elle Decor
This lovely photograph is from Suzanne Rheinstein's archives. A table such as this would often be seen originally gilded in a gold or painted gray. Look how terrific it looks painted in muted blue with white accents!! The paint appears to be on the chalky side, which is quite commonly found with Swedish antique painted furniture.
The dark gray stone top is a great match against the blue paint color. White used as an accent paint color gives a refreshed appearance.
The combination of white, along side another color (gray, coral, blue or yellow) is often seen with painted Gustavian furniture.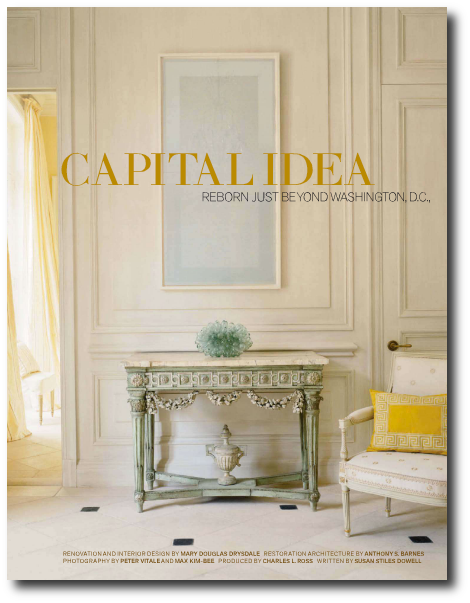 Here is another Swedish table painted in an off green pastel color with creamy white accents. This piece looks as if it was glazed with brown paint to give an antique appearance. Or…. it could be antique! Mary Douglas Drysdale From William and Kate Blog