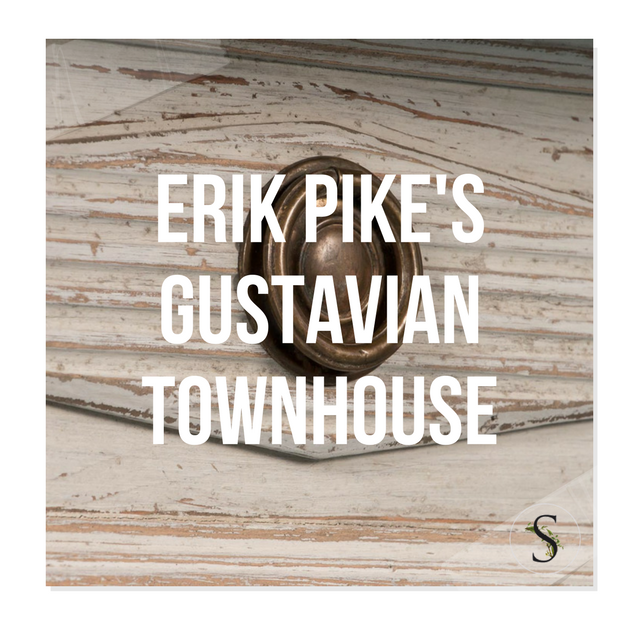 Picture Credit –Scandinavian Antiques Co On Ebay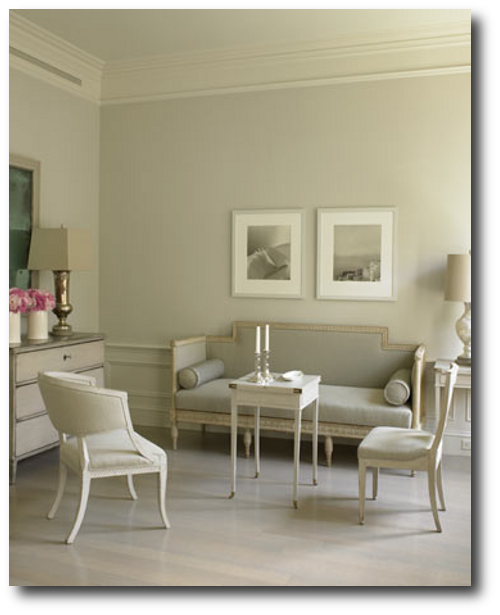 The settee, chest, and rounded-back chair in this photo are genuine Swedish antiques. Eric purchased the other chair at auction and had it copied for the dining room. The tables in the room are vintage, which he painted himself. Look at the three color combinations on the walls. It appears that the wall color, crown molding and ceiling colors are slightly different tones. With the painted antiques, and color of upholstery, this room is rich with detail.
The gray wood flooring doesn't go unnoticed, tying together the various rooms in his home. The wide planks were bleached, then stained a neutral gray. He decided to upholster all of the living room furniture in a single gray linen, allowing individual antiques to be unified as a set. Hints of silver are found in the candlesticks, light fixtures, and hardware and have always been a classic Gustavian element found in Swedish style.
The house originally appeared in Martha Stewart's September issue way back in 2005. "I wasn't going to buy until I could find the right place," he tells Martha Stewart Living Magazine. He ended up renting a small one-bedroom apartment for sixteen years until the perfect place showed itself to him. The 1840s Federal-style townhouse on a historic block had all the right bones for what he always had in mind.
In this photo from Marthas website, a decorative box houses some objects he used for inspiration. If you look closely, you can see two pictures of the townhouse before renovations. New York City architect Richard Perry, Pike set out to make the apartment his own.
"I like the neoclassical forms and the sculptural lines combined with rustic painted finishes," Pike says. "They have no unnecessary embellishment — there's a purity in that."
I have loved his townhouse for years. I hope you find as much inspiration from his home as I did.
See Martha Stewart For More Information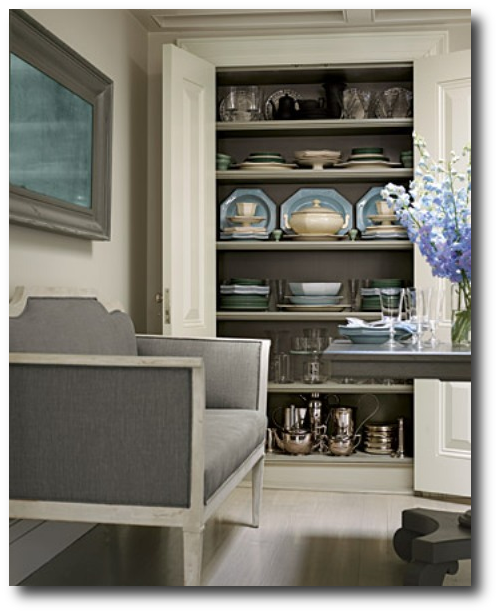 Martha Stewart's Creative Director- Erik Pike's Gustavian Townhouse In New York
The sitting area above lacks the height compared to the rest of the apartment, so a skylight was introduced into the space. Support beams are concealed yet present a dramatic look to this room. Eric sought a square pedestal table to complete this room; finding none, he designed one with architect Richard Perry.
Martha Stewart's Creative Director- Erik Pike's Gustavian Townhouse In New York
Martha Stewart's Creative Director- Erik Pike's Gustavian Townhouse In New York
You would never know a television hangs over the living room mantel because an antiqued mirror lifts to reveal it. Look at this photo of the kitchen where one wall houses a refrigerator and washer and dryer behind cabinet doors. A toaster and coffeemaker are housed in an appliance "garage" on a tray that pulls out so you can pour in water. The bathroom is designed just right to make it appear bigger with glass shower doors. The bedroom and the bathroom are the most modern rooms in the home.
Eric Pike is Creative Director of Martha Stewart Living. Stefan Steil is an interior designer and founder of Stelish. Some of his design work can be found at Stefan Steil. Portraits taken at their townhouse in Manhattan.