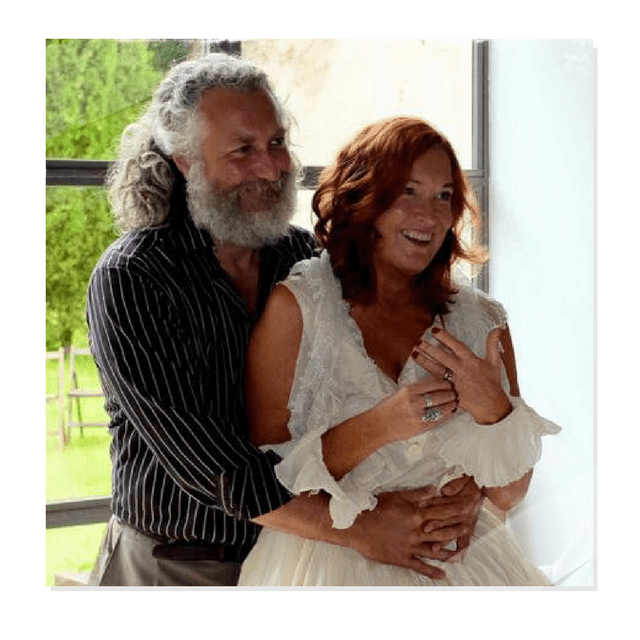 Jo Lee of Swedish Interior Design talks about Swedish Antique Furniture
Shabby chic reared its ugly head about 10 years ago as a cheap way of renovating furniture and giving your home a different feel. Based on the French and Swedish painted furniture and gustavian country pieces that had become distressed with age and use, it was the perfect way to find a cheap piece of furniture – lets say a chest of drawers- and smother it with white paint followed by a bout of sandpapering. You see this at fairs like ardingly where dealers try to offload their own 'brown' victorian furniture with a new coat of paint.
This in turn spawned the reproduction industry that now pervades the high street with cheap Chinese imports, some of which claim a '7 stage antiquing process-.
What a load of cobblers.
If you are happy with the rather clunky repro look (which really is now a look in itself) then go for it. You really see the difference not just in the paint finish but the poor quality of carvings especially on repro armoires.
But actually aging a piece convincing is a lot more complicated and time consuming than just hitting the sandpaper.
First of all you need to prepare the surface to take the paint smoothly and use the right kind of paint depending on the effect you are trying to create.
Acrylic can be good in some circumstances although it has a tendency to peel if the wood beneath it moves. Emulsion can be good for some topcoat finishing techniques if used sparingly – really depends what you are trying to achieve. Also be brave and create your own colours by mixing paints to make a statement in a particular room.
Even use several layers with slightly different colours to create texture.
Next the sand paper – be very careful to use the right grade and also composition as different types and weights of sandpaper give very different results – you may end up using several different types on a single piece.
Think careful where you distress so it looks natural – where would an old piece have got knocked about and where would it be marked from usage? Its actually fairly obvious when you think about.
Sometimes work with the grain and sometimes against it for effect and go slow – you can always do more but will have to repaint if you get too carried away. 'Slowly slowly' is the motto for this kind of work.
The key stage is then creating the patina of dirt that would accumulate on an old piece – this is what gives it a convincing feel and an aura of authenticity. I saw a cupboard recently done by someone which had been painted and sanded back rather badly.
And that's just what it looked like because it didn't have the sheen of 'dirt' that authentic pieces have. How do to do this well is somewhat of a trade secret and its down to getting the right colour mix for the 'antiquing' and applying it with subtlety. Again paying attention to where dirt and grime would naturally accumulate.
This is why repro stuff looks odd because you cant mass produce this feel convincingly as it takes time and artistry to do well.
Finally you might consider finding some old handles, escutcheons etc to give the piece a further lift – its amazing how this can elevate the feel of a piece quickly and make it your own
JO LEE is director of Swedish Interior Design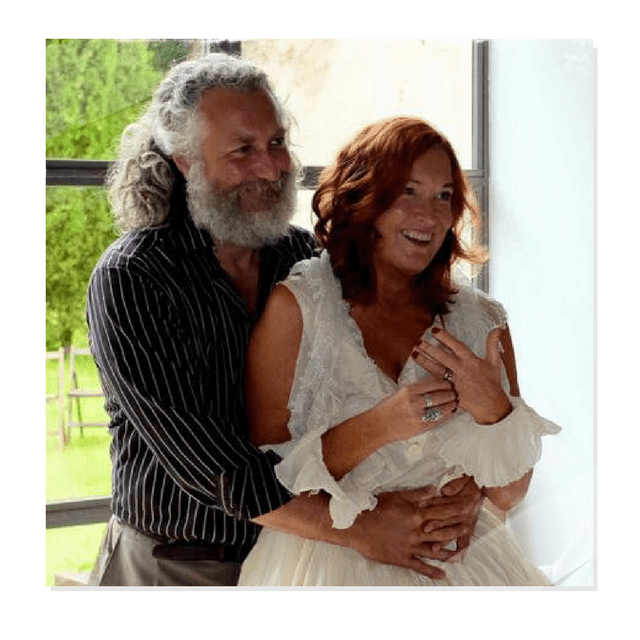 1900s Swedish Gustavian Grey Dining Table Extendable,1800s Antique Marble Top Gilt console table ,1800s Antique Swedish Pine Table In White- Swedish Interior Design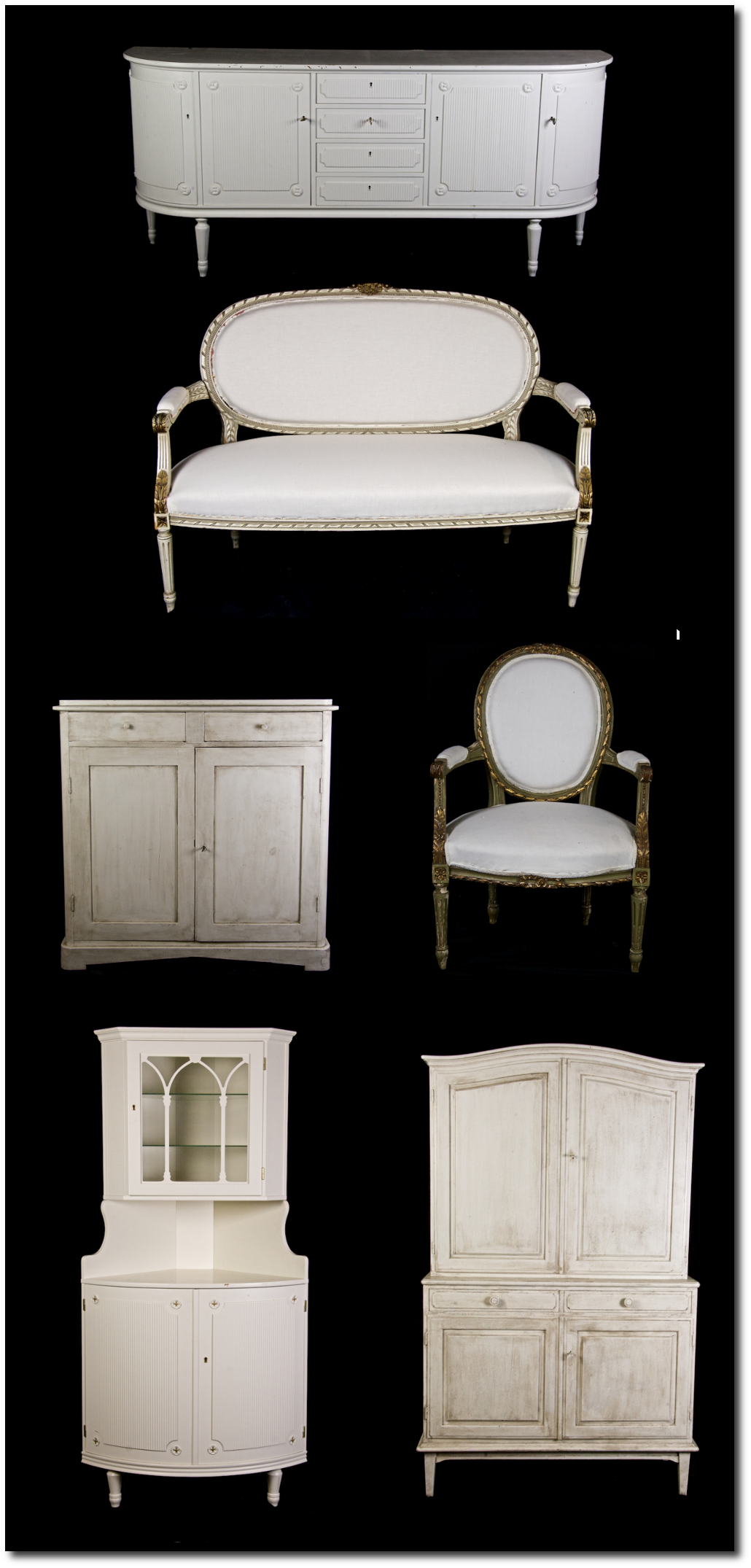 1800s Antique Swedish Gustavian Sideboard, 1800s Antique Swedish highly carved gustavian white side table, 1850 antique swedish handcarved gustavian gilt sofa, 1900s swedish carved pair of gustavian carver chairs with white upholstery, 1900s swedish classic gustavian white double door sideboard, 1900s swedish gustavian carved 2 seater, 1900s swedish gustavian cabinet, 1900s antique gustavian corner cabinet-Swedish Interior Design
1800s Black Handpainted Rocking Chair, 1800s White Swedish Antique 6 leg Rocking Chair, 1800s Swedish Antique 6 leg Gungstol Rocker in Original Swedish Blue-Swedish Interior Design
Original paint '1836' blue folk art Antique Swedish Mora Clock, White Antique Mora clock with gold detailing, Swedish Antique Gustavian mora clock with flower motif Swedish Interior Design