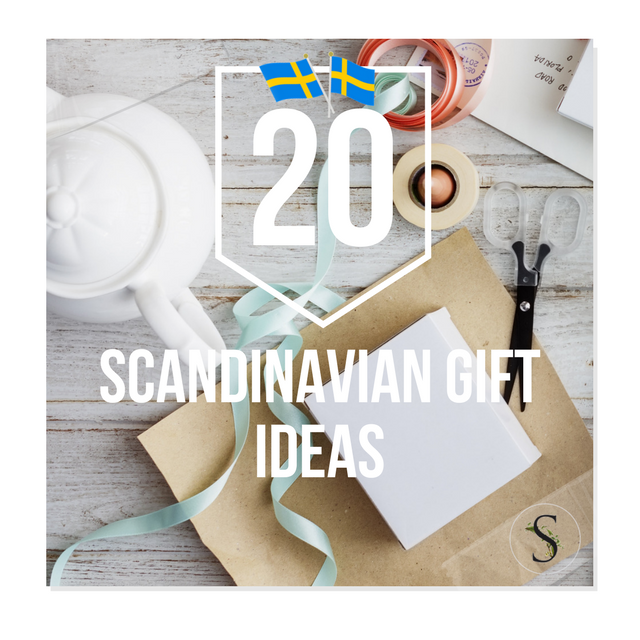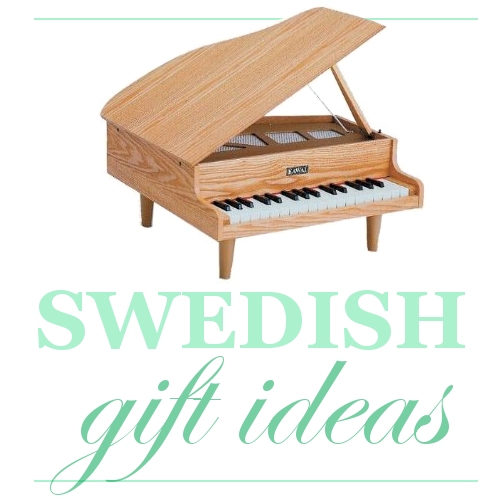 KAWAI grand piano $168 Amazon
Are you interested in buying something different than the typical gifts found in the big box stores? Scandinavian style gifts come with a taste of heritage and family traditions passed down through generations. Below we list a selection of gifts that are inspired from Norway, Sweden, Denmark, Finland, and Iceland.
1. Consider buying a Dale Of Norway Sweater – Dale of Norway is a world leading designer and manufacturer of premium knitwear, and is available on Amazon All of its garments are knitted at Dale, a small village by the west coast of Norway, located between beautiful steep mountains, waterfalls and fjords. The company was established in 1879, and has since then developed many innovative yarns and knitting techniques, creating beautiful designs made of 100% pure, high-quality wool.
2. Make Your Own Norwegian Mittens and Gloves: Over 25 Classic Designs for Warm Fingers and Stylish Hands by Annemor Sundbo This gorgeous collection showcases traditional Norwegian mitten and glove patterns, providing an accessible format for new and old lovers of knitting. Presenting a beautiful selection of 29 classic figurative concepts, this array is a fashionable representation of Norway's history of the craft. Used From $12
3. Create Your Own Nordic Gifts: 35 Projects Inspired by Scandinavian Style by Mia Underwood – Add a touch of Scandinavia to your home and your wardrobe. Scandinavian style has never been more desirable, with its emphasis on natural materials, light and fresh colors, and classic motifs. Mia Underwood inherited her love of making things from her Danish grandmother, and she understands both the techniques and the heritage of crafts from Scandinavia. In Nordic Crafts she presents 35 new projects which reflect the traditions of the Scandinavian countries, with a modern twist. Projects for the home include a novel bread basket, and a gorgeous bird mobile. For a child's room, there is a beautiful baby blanket, and a woodland scene to hang in the window. For playtime, felt animal masks will fire your child's imagination, while nisse – mischievous elves – are easy to make from scraps of wool. The Danish love of coziness and comfort – 'hygge' – is reflected in patterns for felted slippers, embroidered mittens, and snoods for both adults and children. Buy New from $16
4. Can You Knit? Make Traditional Scandinavian Knitting Gifts (Dover Knitting, Crochet, Tatting, Lace) by Sheila McGregor lassic guide to the styles of Norway, Sweden, Denmark, Iceland, and the Faeroe Islands. Vibrant patterns for an array of garments include jerseys, gloves and mittens, stockings, and caps. Illustrated with 191 black-and-white and 20 color pictures, this volume is well known and prized among longtime practitioners of the craft.- Buy Used From $5
5. Our Nordic Heritage Ingalill Snitt-Our Nordic Heritage presents the 18 sites in the Nordic countries which have been inscribed on UNESCO's World Heritage List – the cultural and natural heritage of mankind. Areas with this status represent outstanding and irreplaceable cultural and natural treasures. They are important to us as sources of experience and understanding of our manifold historical, cultural and natural background. Buy It Used From Amazon $18
6- Gifts For Little Girls- Scandinavian Girl and Boy Paper Dolls (Dover Paper Dolls) by Kathy Allert and Paper Dolls (Aug 17, 1993) Two dolls, 32 traditional, accurately detailed folk costumes. Full-color renderings of a Norwegian bridal ensemble, Finnish Lapp outfits with colorful "four winds" hats, Swedish Lapp summer garments, Danish bridal apparel with a floral crown, an Icelandic folk-dancing costume, and more. Includes map showing countries and regions represented – Buy Used From $1
7. Have a Baker In The Family? Or Consider Baking Scandinavian Style. Scandinavian Classic Baking by Pat Sinclair and Joel Butkowski- Shows you how to do Scandinavian coffee breads and cakes to cookies and tarts. This gorgeous cookbook offers forty-three recipes, along with photographs, history, musings, and stories. Buy it new from $13 on Amazon
8. Make Something Out Of Paper For A Gift– Norigami: The Art of Norwegian Paper Folding by John Roth Buy Used From $2
9. Classic HOW To Nordic Needlework-Scandinavian Needlecraft: 35 Step-by-step Projects to Create the Scandinavian Home by Clare Youngs and Sarah Hoggett – Incorporating the finest elements of Scandinavian crafting traditions, inspiration is taken from a range of backgrounds including classic folk art and local needlework, as well as more contemporary sources. These delightful designs, each with clear step-by-step instructions and beautiful photography, will have you itching to get stitching. Buy used from $5
10. Swedish Cooking Guides – In Kitchen of Light readers are transported to Viestad's Norway—fishing for cod, halibut, and salmon; gathering chanterelles, porcini, and wild berries. More than 100 recipes emphasize fresh, simple ingredients in delicious and elegant dishes such as Pepper-Grilled Oysters and Scallops and Roast Dill-Scented Chicken with Leeks and Potatoes. This inspired cookbook, a companion to the public television series New Scandinavian Cooking, is perfect for home cooks, armchair travelers, cultural food enthusiasts, and anyone who yearns for the simple life. New From $17 on Amazon
11. The Knitter's Directory 150 Scandinavian Motifs is an inspirational collection of favorite motifs found in the traditional knitting of Norway, Sweden, Denmark, Iceland, and the Faeroe Islands. New From $16 on Amazon
12. Embroidery Books- Scandinavian Stitch Craft: Unique Projects and Patterns for Inspired Embroidery – Highlighting traditional Swedish embroidery techniques and featuring easy instruction, Scandinavian Stitch Craft will be an inspiration to modern crafters. Through thirty inspiring projects, Holmberg highlights many of Sweden's traditional embroidery stitches and uses them in new and exciting combinations. The projects can be used to make new buys more personal, to embroider clothes that you already have in your wardrobe, or to brighten up a flea-market bargain. Also included is information about materials used, tips and tricks, descriptions of the various stitches, and removable pattern templates which can be used to create your own works. Buy it new from $15, Used from $11 on Amazon