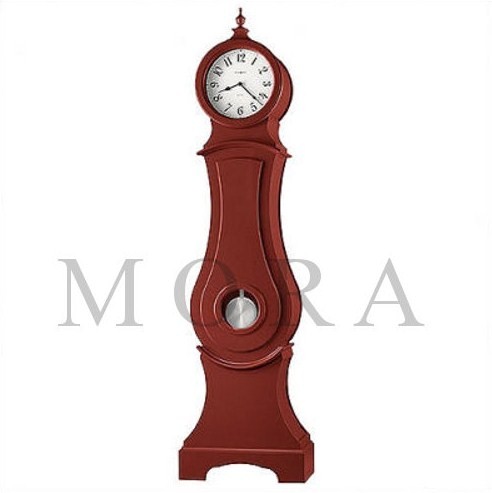 Howard Miller Red Mora Grandfather Clock
Having a Swedish Mora Clock on display in your home is just as prestigious today as it was back in the 18th century. Unless you shop Europe often, it can be impossible to find a genuine Swedish Mora Clock. Believe it or not, when I was living in Virginia, and was regularly shopping on craigslist, and I ran across a stunning antique mora clock that was listed for only $50 dollars. The clock was sold instantly. The sellers obviously didn't know what they had.
Compared to the traditional English long case grandfather clock which is often designed in a straight manner with the pendulum swinging behind a glass window, Swedish Mora clocks have a curvaceous body with a round face above a case. The overall look is very statuesque and feminine.
The Mora clock was one of the most distinguished status symbols among wealthy Swedish peasants during the late eighteenth and nineteenth centuries. Mora clocks were often painted either in pastel tones to highly decorative red country colors with hand painted kurbits motifs.
Today you can buy a reproduction Mora clock for as little as $400. Check out my favorite reproduction Swedish Mora clocks which are affordable compared to the rare antiques.
Howard Miller Clocks
Howard Miller Clocks have been known for incomparable workmanship and utmost quality. The business was founded by Howard Miller himself in 1926 at the age of 21. He was schooled in the fine art of clock making by his father, Herman, in the Black Forest region of Germany.
In the early years Miller focused on the manufacture of chiming wall and mantel clocks, although he also produced trend-setting avant garde clocks that stand today in collectors' galleries. It was in World War II that changed the direction of the company, and eventually the company turned its attention to grandfather clocks, eventually earning the company the title of "World's Largest Grandfather Clock Manufacturer."
Today they offer hundreds of items to complement any decor ranging from portable alarm clocks to desk sets to wall and mantel clocks to collectors cabinets to limited edition grandfather clocks, and in varying prices from $5 to $15,000. No matter the price of the purchase, you have the same assurance that Howard C. Miller offers incomparable workmanship and unsurpassed quality and perfection.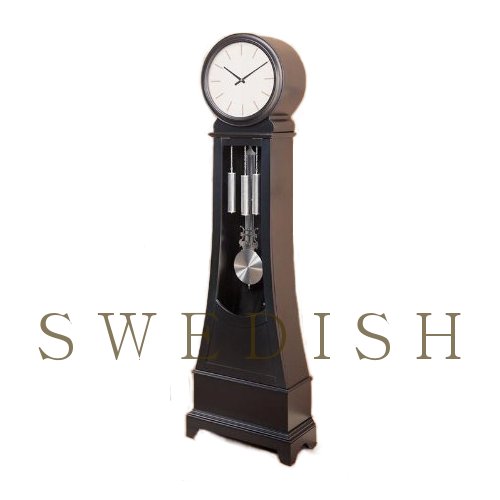 This Grandfather Black Floor Clock features stylings of antique Swedish mora clocks with a modern twist. The dimensions are 20″ x 9″ x 69-1/4″. This clock sells for $300 dollars.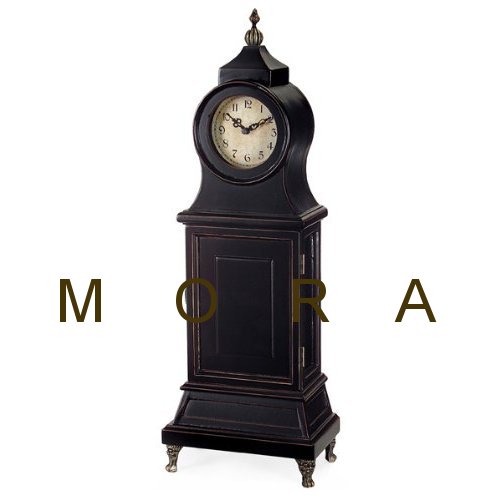 This stunning shelf or desk reproduction Mora Clock is absolutely beautiful for any Swedish Style home.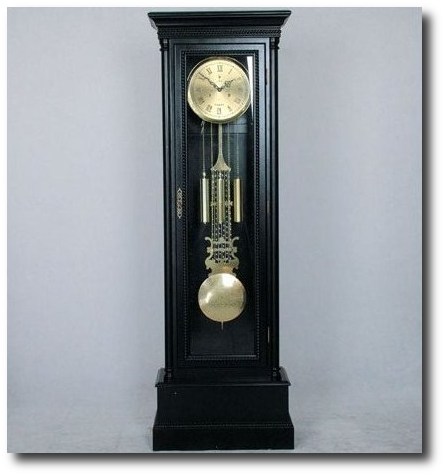 The Madison Black Grandfather Clock is not found on Amazon, and I cannot locate it on ebay. Google Product Search Shows this clock at the lowest $376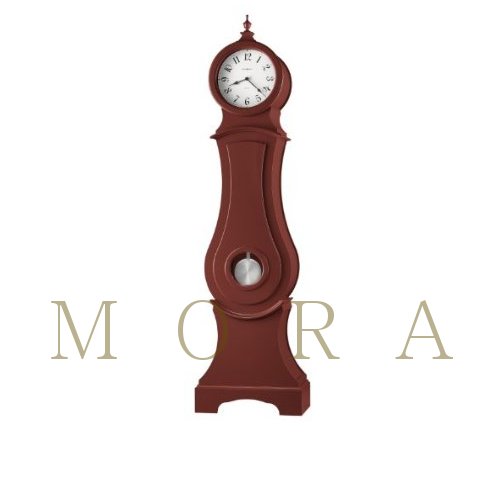 Howard Miller Hannover Standing Grandfather Clock, is much like a reproduction Mora clock. The Hannover-Chili Red Floor Clock by Howard Miller is finished in Chili Red on select hardwoods and veneers. Cream dial features black Arabic numerals and black spade hands. The pendulum is brushed-nickel which can be viewed through glass. The top of the clock features a decorative turned urn finial which can be removed. The dual-chime movement plays Westminster Big Ben chime and Beethoven's "Ode to Joy" which can be controlled by volume control and automatic nighttime chime shutoff . Best of all this reproduction Mora clock is made in the USA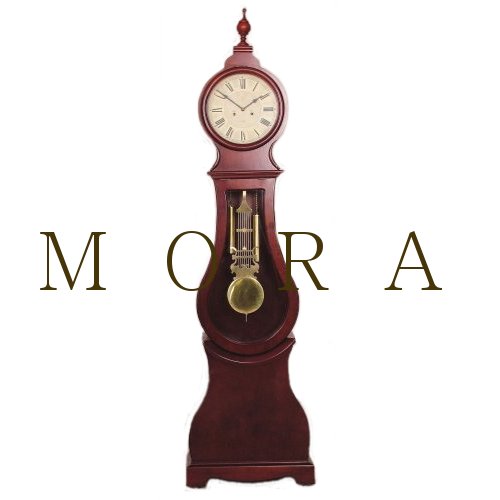 Trieste Grandfather Clock by Acme Furniture is a lovely Reproduction Mora Clock which sells for $559.
A reader wrote in and left a comment which I couldn't help but to respond to in a post.
Hi,
Do you have any recommendations on where I can find a reproduction Mora clock? I've searched on line and cant seem to find any for sale.
Thanks,…. Lynn
Hi Lynn,
There are really fantastic antique dealers that have genuine antique Mora clocks with all sorts of painted finishes on the web. One place that I love to look is 1st Dibs, as many dealers list their very best furniture on this site. Ebay doesn't have a lot of Swedish furniture. In fact, I only recall one company, Scandinavian Antiques, that lists Swedish antique furniture on ebay. I am not sure why more Swedish dealers don't list on ebay, because that is where many people purchase rare antiques.
Amazon is another outlet that sells a wide variety of furniture. Often times if you look hard enough many companies will re-produce the beautiful lines of Louis XVI furniture without the cost of a genuine antique. Although the downfall is they rarely give any indication to the general category of style it may pertain to. A good example of this is Uttermost, and Horchow; their furniture is amazingly beautiful, and usually from season to season they reproduce the French and occasionally a Swedish furniture look.
Although if you are on a tight budget, and cannot afford a $5 thousand dollar clock (like most of us,) consider a Coaster Clock which has all the beauty of a Mora clock for only $230 dollars and it even comes WITH FREE SHIPPING!!
Howard Miller also makes a Swedish Looking clock, which features the rounded belly that you see in most Swedish Mora Clocks in Chili Red For $1,182.30. The price is great, and you can easily re-paint it the color of your desire.
The La Rochelle Clock by Howard Miller LOOKS identical to the Coaster clock, but the price is $3,032.40 on sale. Why the difference in price? Why is Coasters clock so discounted? I have no idea…..
Coaster also makes a really modern version of the Mora clock in a black finish for only 236.84!! If you are wanting several Mora Clocks in your home, all with different faux finishes, Coaster certainly makes it very affordable. AND, that price includes FREE shipping! If you were to re-paint this clock, you could paint a base of gray, and then a lighter gray oil finish, and then a top coat of blue, or any color of your choosing.
We just moved into a new home, and found our clock in a local antiques shop, which I believe is Coaster. The purchase of my clock is what lead me to look up if reproductions existed. Lynn, you gave me a kick in the pants to finally put this post together~
My clock came with a glass panel, which I exchanged out with wood. Markus, a talented Swiss carpenter in our area made the front wood door which I think really makes the floor clock a bit more Swedish looking.
With the Mora Clock that I purchased, the bottom of the clock is entirely made of wood, although the rounded wood area that forms the clock face itself is made from a thinner piece of wood, and I cannot tell if the sides of the clock are particle wood or real wood. Although a person cannot complain at $200 dollars! I painted mine, as I am sure you may consider painting yours to make it appear more antique looking.
If you do paint it, consider getting a tint-able primer, called Coverstain at your local Home Depot, which can tinted the shade you are hoping to paint. I detail more of this paint on my Provence site. Of course, when it came to the one piece of furniture I wanted to do well, I didn't use it. Go figure…. I wished I sanded mine better before painting, because the paint didn't stick all too well. I sanded down the first coat of paint lightly, and re-painted it again with the same color and it turned out quite nice. I then painted on a brown glaze, (then wiped off the glaze with a damp rag) which took away the harshness of color. I may consider a lighter blue in the future, and the layering of blue, only creates more of depth if I choose to distress it.
I haven't explored Chalk paints such as the ones sold from Annie Sloan. I hear they require no priming. If you do try a few Gustavian colors, do email me, as I would love to see how they turn out.
Another detail that you will not want to consider skipping is gold leafing the gold details of your clock. Spray painting just doesn't do gold furniture justice. On my French site, I detail the gold leaf that I use, which makes gold leafing soooo much easier than fiddling with thin pieces of gold which often times gets lost in the air. Gold leafed details will make your clock look that much more expensive.
Swedish decorating can be soooo much fun. When furniture is this affordable, it can be a joy decorating!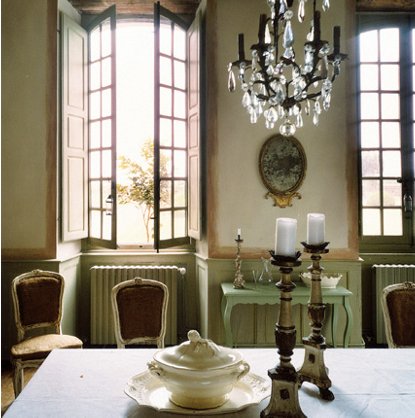 If you are looking for great set of candlesticks, check out Jack's Candle Stands from IMAX. The candlesticks are made of turned aluminum and finished in black sheen. The candlesticks have a wonderful footed design with incredible shape. The set of three feature graduating sizes, and would look terrific paired together for an impacting statement. Candlesticks sold in sets should always be positioned togehter for a dramatic statement. Place them on a bed stand or console table for an impacting statement.
The dimensions of the candlesticks are 14-20H x 4.75-5.25D and have been discounted to $96 dollars from $175. Uttermost also sells a set of white washed candle holders that work perfectly with a Swedish inspired interior. The footed design features decorative details that you would see in an 18th century home. The lovely set sells for $217.
Another set of Uttermost candlesticks feature a carved appearance with a distressed painted finish. The set of three sells for $191. Add some ornate candle sticks in your home to get that primitive feel amongst your modern conveniences for that authentic appeal.
(Picture Credit by brocantegirl From Genuine Style )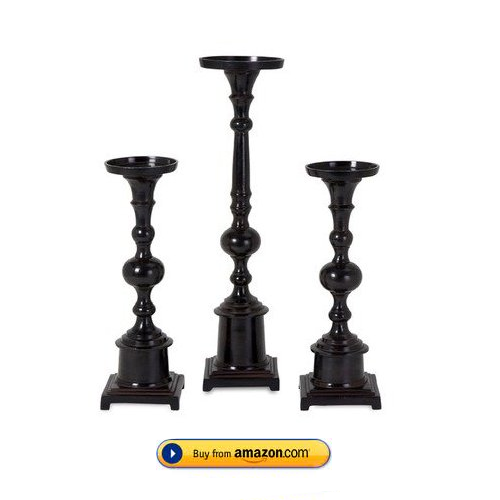 Imax sells these set of three Candlesticks which could easily be painted blue, yellow or almost any color of your surrounding decor. The base of these candlesticks can be spray painted gold, and the cylinder area above it can easily be painted a blue while the rest of the candle stick distressed in gray. These candlesticks are selling for $104 making these candlesticks quite a deal!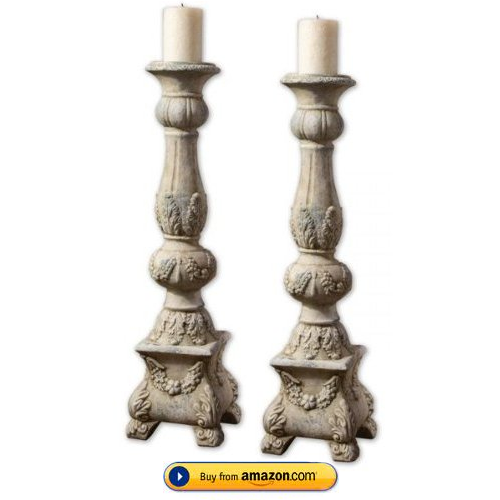 This set of Uttermost Candlesticks SHOW a distinct Swedish Style. It looks like they have been discontinued. Uttermost 19103 Aneka Candleholders Set of 2 – 19103,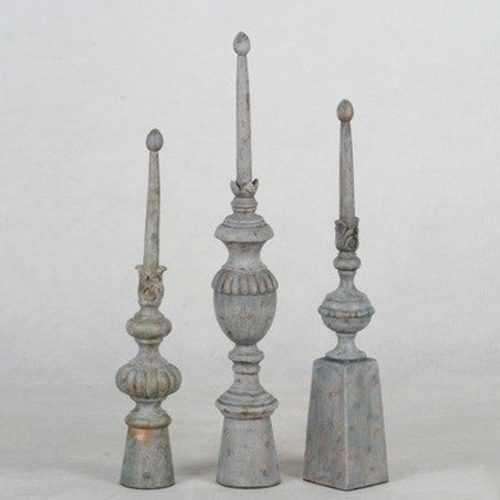 Buy this set for only $90 Dollars! 3Pc Finial Set – Stone Grey & Gold Leaf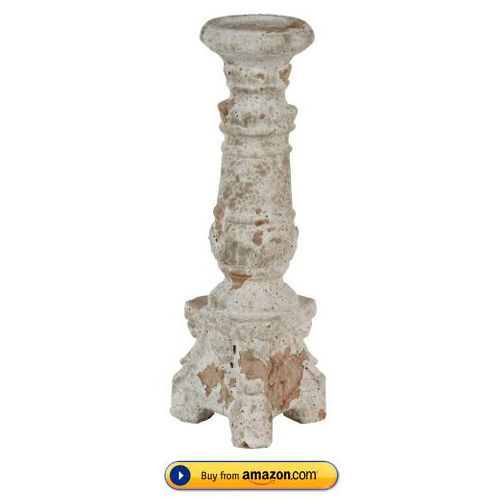 Primitive Ornate Candleholder $42 Dollars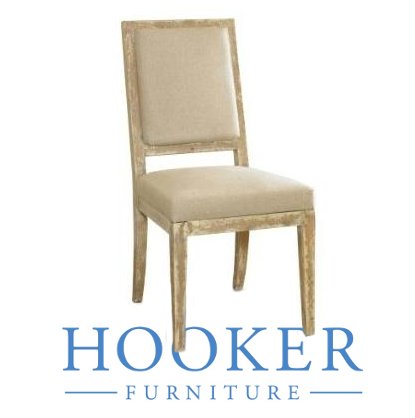 Hooker Furniture produces a lovely square back dining chair in a distressed off white finish which works perfectly with Swedish interiors and decor. While it may not be an antique chair, the look is absolutely stunning. The streamlined square back gives this chair the look of the Louis XVI styled chairs. The Sanctuary Collection by Hooker Furniture is designed with relaxation and serenity in mind, giving you a tranquil space that exudes a peaceful calm and grace, almost like a weekend retreat. The chair is painted an off white and distressed to give an aged appeal. The chair and backs are finished in a natural linen fabric. The chair is made from hardwood solids and the overall dimensions are: 40.25 inches H x 25.25 inches D x 19.5 inches W Weight: 30 lbs. Hooker sells their chair for $240.
Winsome wood sells a few fabulous pieces which would work in a Swedish Gustavian styled home. Winsome Trading has been a manufacturer and distributor since 1977. The company's assembly facility is located in Woodinville, Washington, and their branch office and warehouse is up north in Delta, British Columbia Canada. There are a couple pieces which would transfer well to the Gustavian style. The Winsome Phone Stand is made out of Walnut, and would be an excellent night stand. The measurements are 14 x 17 x 29.5 inches. This stand could be painted a gray and whitewashed for a Swedish look. This stand sells for $76 dollars. Winsome also has a tall Hall Table in walnut featuring 3 drawers. The table has tapered legs and it would be another fabulous piece that could be painted. This table goes for $103, which is a dynamite price compared to antiques. While the antiques have some genuine features that most modern furniture makers do not carry over, the price point cannot be beat.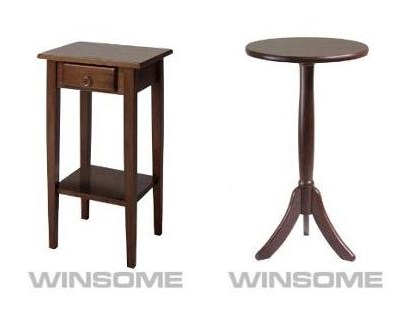 Winsome has a wonderful Tea table priced at $32 dollars that could be painted to look like the table featured in Rhonda Eleish & Edie Van Breems book Swedish Interiors. They also have a wonderful bed side stand which is natural wood that gives a Swedish country look. Paint it up, white wash it, and change the hardware. This stand sells for $66 dollars. Their Walnut Finish Accent Hall Console Sofa Table would be an excellent base for a primitive saw horse desk. Paint the base a warm beige or gray and distress the edges, and order in a white marble top. Or simply get a very thick piece of wood cut for the top. Each table measures 29.5 Wide x 15.9 D x 29.5 tall. Would it surprise you that each table costs $19 dollars? OH YAH!! This company makes it very affordable to decorate in a Swedish style if you are willing to paint and use a sander.
Some of my other favorites from Winsome:
1. Winsome Wood Hailey 5-Tier Shelf Tower – Clean lines. Paint it, and distress this shelf for the perfect bathroom display. Display your towels and soaps nicely.
2. Their Saddle Seat Stool in Natural Finish gives you the opportunity to white wash this piece of furniture with your choice of paint. Simply add some water to your water based paint, and brush it on giving your furniture a semi transparent look. Much like staining furniture, you can wash off the extra paint giving you the control how dark you want the piece to look. This primitive looking stool comes in a natural finish giving you the opportunity to customize it. This stool sells for $36 dollars.
3. Their classic walnut finish Secretary Desk is simply lovely. Rustic in looks. Only $150, and the hardware looks fabulous!
4. Their 3-Tier Shelf Bookcase is really elegant. Again, view it painted, and distressed. The simplistic design fits right in with classic country Gustavian furniture. Don't you just love the legs! WOW! This bookcase sells at only $105 They also have it in maple which would look nicer with distressing after you have painted it a gray or a beige.
5. I cannot help but love the drop leaf Breakfast Table in an Antique Walnut. It has all the stylings of a primitive piece from the 1800's. Paint it up and station it against a wall. This piece sells for $178
Out of their 819 listings on Amazon, those are my best picks! So affordable, and I cannot get over the great lines of this furniture. If you are decorating in 18 century style, this is a company to consider.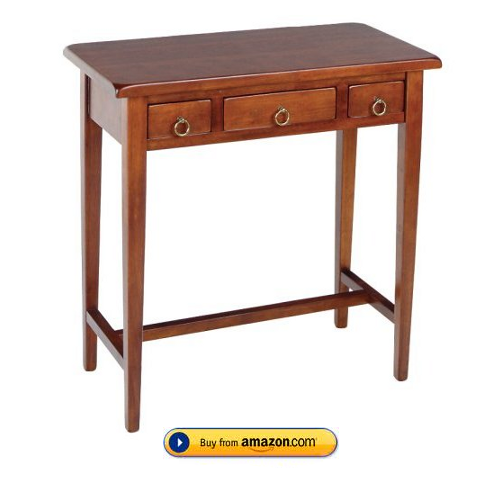 This table from Winsome Furniture has all the looks of classic Gustavian furniture without the price.
I ran across an old issue of House Beautiful which featured a set of stunning Swedish furniture on the front cover of House Beautiful's May 2002 issue. Since I don't own the issue myself, I have been searching around to see who's house was featured, sadly with no success. The Style Court Blog also had a picture of a settee which appeared in House Beautiful, May 2002 and credited Suzanne Rheinstein. High Beam research articles also reports of a story in the 2002 May issue of Home Beautiful that Suzanne Rheinstein decorated. Nestled in the Blue Ridge Mountain country, Terry and Courtnay Daniels hired Rheinstein to overhaul their home as their daughter Kaki was planning a wedding on their farm property. "The house is part of the farm, and we decided it should be open for the wedding," she reasoned. "It's just Southern hospitality." I could only guess it is the picture on the cover of the magazine, but I really do not know. We hope you enjoy the pictures for your own Swedish planning and decorating. The fabric on the chairs is a perfect choice for a Swedish chair.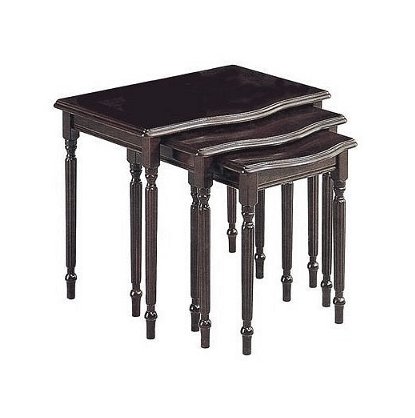 It is rare that I come across a piece of furniture with authentic good looks for a low price. Louis XVI furniture is often very hard to come by. Cross sells a modern set of three nesting tables in the price point of $60 dollars which have the lines of the classic lines without having to spend a lot of money. The legs are fluted giving you the look of the antique Swedish furniture. The set would look terrific painted in a creamy yellow, blue, gray, or beige accented in gold. This set could be given a distressed paint finish which would look stunning in any home which is decorated in the Swedish rustic styles. These tables could be the ideal makeover!
If you haven't shopped Furniture Creations on Amazon, I do suggest you take a look. They offer exceptionally low priced furniture with some very nice overall designs and shape.
Their antique black finish wood cabinet has the overall look of a Swedish nightstand, and you wouldn't guess this stand is ONLY $54 dollars. This nightstand comes in both black and white. They have an exceptionally designed footstool that has the overall look of a Swedish design for only $20 dollars. The stool isn't as high as most of us would prefer, but who could complain at the price of $20 dollars!! It is the perfect buy to customize with some gray paint, a little distressing, and a new upholstery job! It could be a very nice accent in the living room. The stool comes in White, and with just plain wood. The wood stool might be a better choice in my opinion if you plan on repainting it, as the distressing will appear nicer.
They sell a pretty little white tall cabinet that measures 9 7/8″ x 7 1/2″ x 32 1/4″ high. For only $17 dollars it is worth getting two cabinets, which you could saw off the legs of the one, and stack them one on top of another for a taller cabinet in a bathroom. The legs are fantastic on this piece. They also sell a Baroque mirror set for only $13 dollars. The candle holders are quite good looking, and I see on Amazon, you can buy this set used for only $6 dollars. The sconces are very beautiful and would be lovely in any room. For 13 dollars, you get Free shipping with Amazon!
The Floral Footstools by Furniture creations is a very classic styled footstool with a bargain pricepoint. The Plain Wood Footstool gives you the opportunity to REPAINT it, or leave the wood as is. Buying the wood footstool allows you to repaint the frame and distress the paint finish producing a nicer finish than if you started with the white base coat. Any of these footstools would be very easy to upholster. These footstools are ONLY $20 dollars!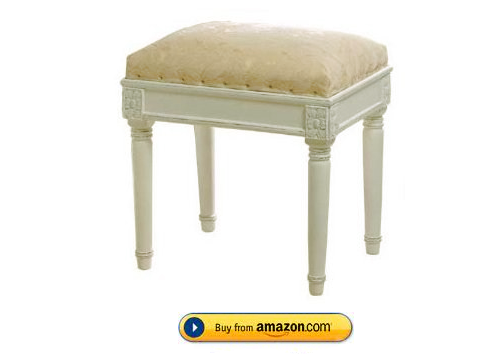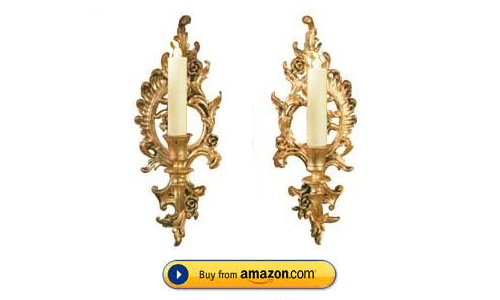 Marcia Treasuressells a number of beautiful reproduction pieces with hand painted finishes and distressing. Amongst all the pieces, the birch wood accent dining chair sold through Marcia Treasures is has a very distinct Swedish look. The chairs sell for $600 each.
If you look at the paint, it seems to be a blue gray paint with considerable distressing. The orange color of the wood and the paint color really create a painted effect that is stunning. Designing around antiques can be very rewarding as they offer interest and intrigue compared to our modern day furniture. The beauty of painted or limed wood is that it is very easy to match to existing furniture or future furniture for that matter. With many hardware stores able to match paint with their computer technology it is easy to add to furniture along the way and having everything work together seamlessly.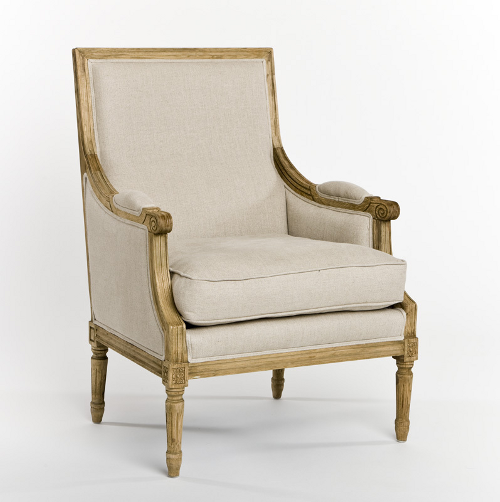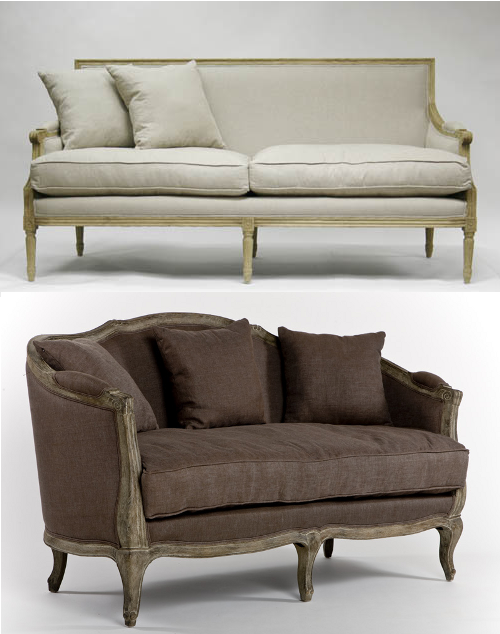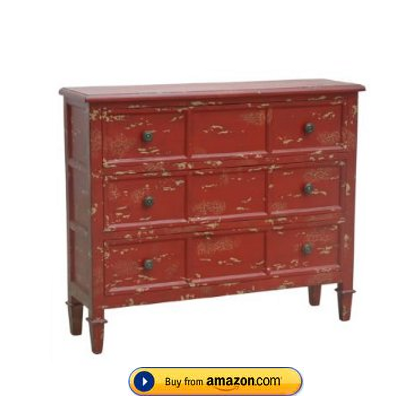 Crestview sells a lovely distressed cabinet that makes for the perfect piece to dress up that unused space at the end of a hallway or at the bottom of a set of stairs. This cabinet measures 36 high by 43 wide and only has a depth of 12″ making it a very unique cabinet for narrow spaces. This cabinet has all the looks of Swedish styled furniture and could be left alone with the current hardware for a country distressed look or could be dressed up with brass hardware and brass keyholes. The color red can be very powerful all on its own, and needs to be well-thought-out, as well as the shade itself.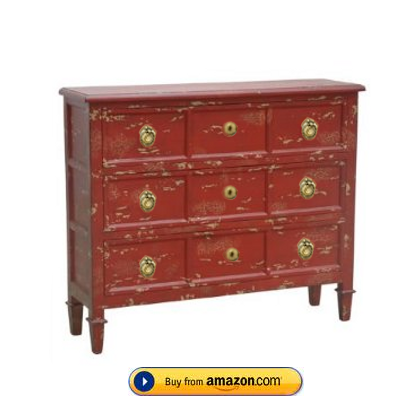 This cabinet fits perfect (hard to find 12 inch depth) in the small hallway leading into our Master Bedroom. Only wish the weathering was done more random, as in the picture. They evenly spaced the weathering on each drawer. But the cabinet itself is well made, and the color is the same as in the picture." -Patti in Michigan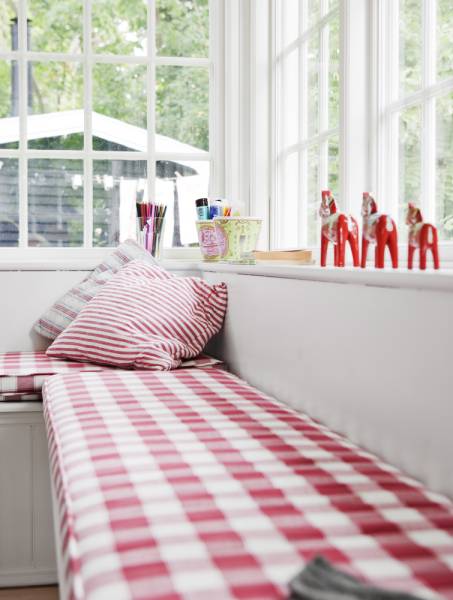 Country Swedish Interior From Buttercup Bungalow Blog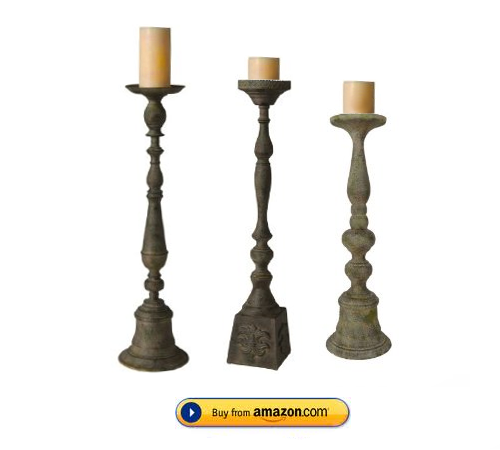 Wilco also sells a terrific looking Metal Candle Holder. They sell it in three different sizes and it really gives a country impression. The overall look is very Swedish. It sells for $45 depending on the height you choose. Buy all three heights and group them together on a table for that Swedish country style.
Decorating doesn't have to be complicated. Picking the right fabric can really be the hardest part of the whole process. House To Home shows us how easy it can be to create a lovely canopy. All you need is a ton of good looking fabric and ceiling rods, and some pipe from the plumbing section at your local hardware store.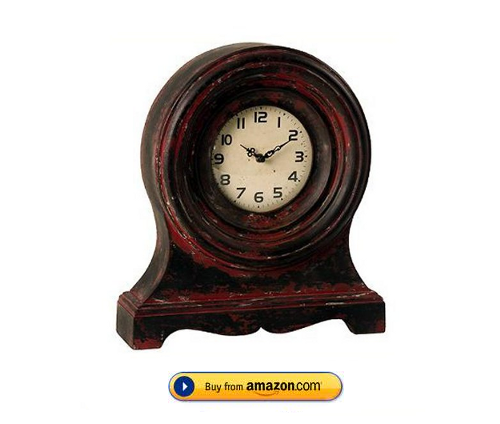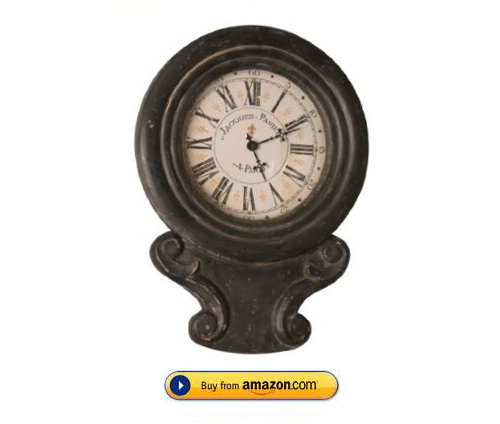 The other clock I think is very Swedish looking is the Wilco Imports Distressed Black Table Clock. It would be a perfect night table clock or even a desk clock. It sells for $42 dollars
The one thing that makes my blogs different than all the rest is I try to do the shopping for you. I really enjoy searching out the every best furniture and decorating accents that will make your home and my home so much prettier.
Often times we look through magazines and are just blown away at some of the designs, but at the same time feel like the very design we admire is out of our reach. Antiques can be very hard to track down, and they can be extremely expensive making the possibility of decorating with them beyond a reach for most people.
Many people are unaware that reproductions are available on ebay and amazon and they vary in price points. The hard thing about tracking them down is many companies will re-create a period piece but then call it by an entirely new name, which defeats the point doesn't it?
One thing I find particularly frustrating is many products will make their appearance on amazon or ebay, and then within a blink of an eye, they will be gone!!
I noticed the same very thing with a fabric I picked out for some Louis XVI chairs I have been holding on to for some time, only to realize when we purchased our first home, that the fabric had become discontinued, which can be very disheartening.
I have also noticed the same thing with wallpaper. If you find a wallpaper or fabric that you really love, consider buying it before it becomes discontinued. Sometimes fabric bolts are sold on ebay, and local fabric companies with websites can be found with a couple searches on the internet. Decorating is fun, and period decorating is even more of a thrill.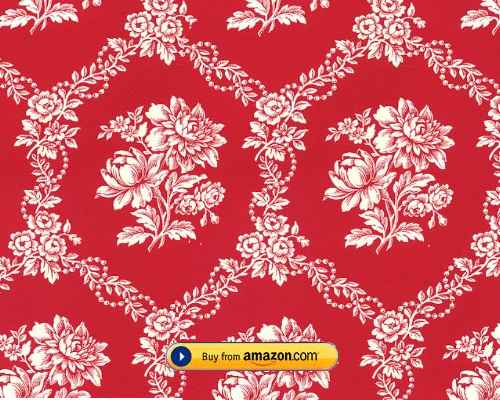 How to Decoupage Furniture 101
1. Make sure that your object is dry, smooth, and
free from any kind of imperfections. I would always suggest slighly sanding your
piece of furniture so that the glue has something to grab on to.
2. Cut out your image first. This is the most tedious and important part of the whole process. You want to be patient to get a great cut.
3. Submerge your print in water which will allow you to manipulate the print on your furniture with ease.
Avoid decoupaging with thin paper because it wrinkles and tears very easily. Many copy stores now produce beautiful prints that can be blown up to cover any large piece of furniture. Do not use ink-jet photo copies as they will smear in water.
4. Using a foam paint brush and glue, apply glue all over the furniture area you are covering. Work section by section. Align the paper with the furniture edges, and carefully apply the cutout to the surface of the furniture.
Keep your hands wet or the paper will tear. Use a wet paint brush sponge and work out excess glue, water, and air. Work outward from the center using a foam roller to flatten the surface and even out the glue underneath your print.
Avoid bending or crumpling the print, as it gives the finished product a bumpy, ugly look.
Within the first hour after the application, check your furniture piece to smooth out any air bubbles with wet fingers. Let your furniture dry overnight.
5. The next day after your piece is dry you will need to apply a sealer. It is extremely important that your first coat is a water based polycrylic. If you use an oil based polyurethane, it will leave spots in your collage, and potentially ruin it.
Modge Podge is another option which seals collages which dries to a rock hard finish. It can be used to glue your paper down and and seal your final piece. Modge Podge is available in Gloss, Satin and Matte finishes. Mod Podge also has an excellent line of fabric glue.
A water based polycrylic is always the very best option on white painted furniture, as an oil based polyurthane will always turn yellow overnight and keep getting darker in color over time. Polycrylic comes in a satin, semi gloss and gloss finishes. It also comes in a beautiful spray, which makes it much easier to produce a clean, even finish. The polycrylic or Mod Podge are excellent products to seal your furniture, but if you wish to additionally add an oil based spray lacquer, use it after you have applied 2 layers of polycrylic.
If your collage is lightly colored, I would caution you against using anything but water based. For darker prints, a polyurthane spray will be just fine after your water based crylic has dried.
Acrylic lacquer avoids the yellowing problems associated with nitrocellulose lacquer. Acrylic resins go on crystal-clear and stay that way over time. The most widely used acrylic lacquer is called CAB-acrylic lacquer, made with cellulose acetate butyrate and acrylic resins.
This lovely chest features a touch of red – From Charles-Emile Moinat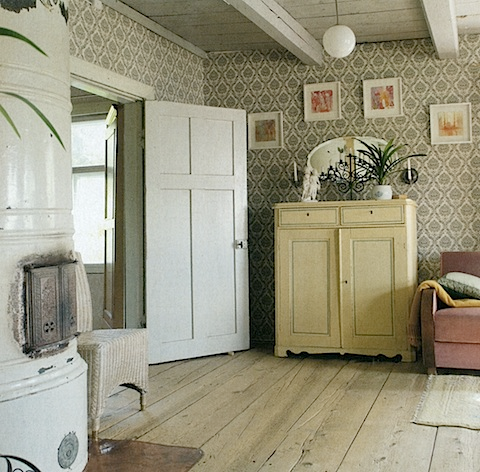 Swedish Wallpaper Ideas From Anne Sage Blog
Swedish Looking Wallpaper
It is always really exciting for me to come across a new richly designed Swedish home. If you love Swedish furniture like I do, you really cherish the photos of homes which are decorated in 18th century style, because they are so rare to come across. If you haven't had a chance to look through Clare Fraser's home featured inThe New York Social Diary, please look at how she incorporates both Swedish and French decorating. Everything in Clare's home is hand picked, and not an inch of her home isn't perfectly designed.
One wall is faux painted in a large scale marble. Among her fabulous accessories, her gilt wall clocks really shine. If you look closely at the bed in her bedroom, the upholstered headboard fabric matches up perfectly with the design on the wall. Nothing is left unnoticed. If you would like to re-create the sophistication of an 18th century wall, consider wallpaper which reproduces a classic historical pattern on a white background.
Most Swedish homes at that time were not rendered in silk like the French stylings, but rather in simple cottons. If cottons were hand blocked, motifs were generally printed on a white background. If the pattern was woven, checks or stripes were the typical print. In Claire's home, you can see two lovely bombe chests on either side of her bed with gilt wall shelves which she features some of her favorite statues. The brightness of the gold really presents a richness against the white patterned walls. Adding a rich antique painting also can re-create an 18th century look along with gathering the right looking furniture that would be prevalent during that period of time.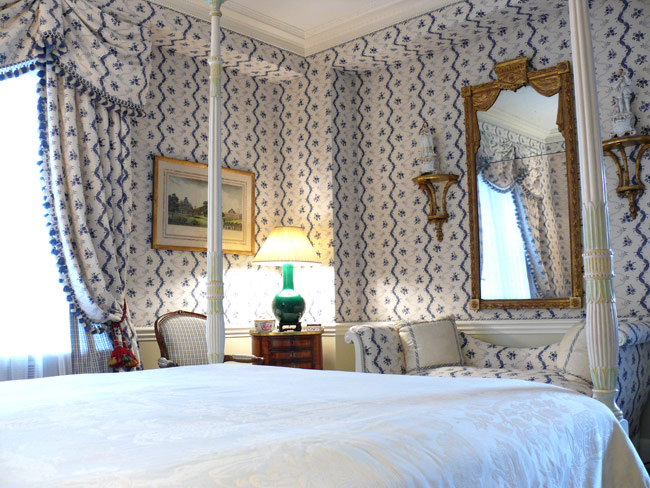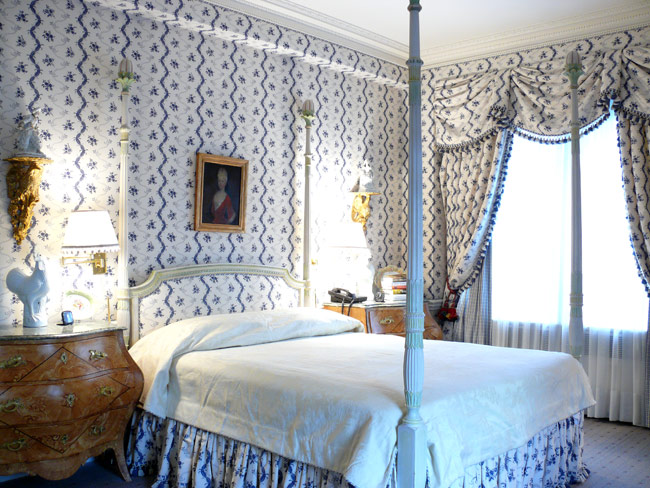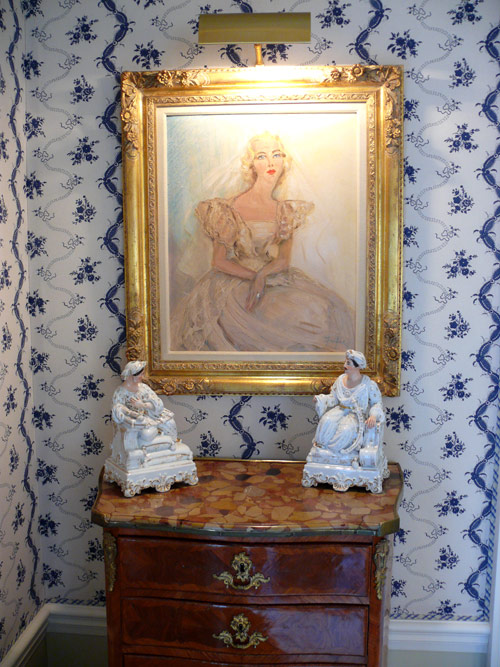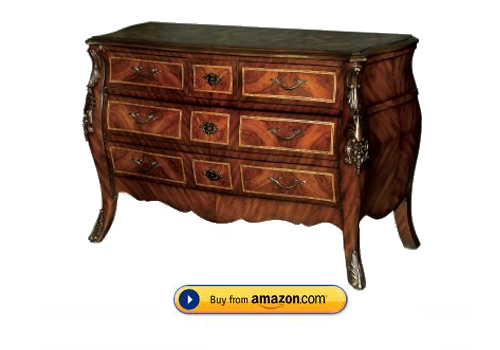 AA Importing Sells this wonderful four Drawer Bombe Chest for $915
Ashford Toiles Bird Toile Wallpaper, Blue/White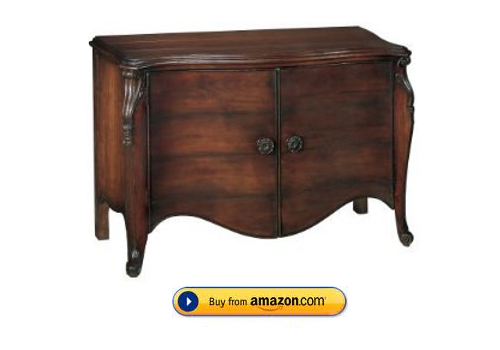 Superior Furniture Co. Charters sells this lovely French accent chest for $1800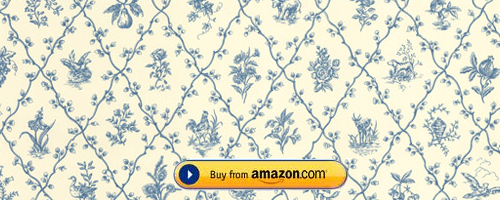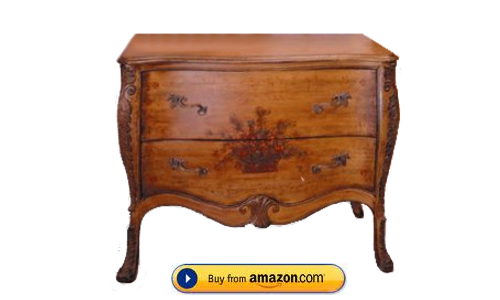 Fairfax Home Furnishings Antique Bombe Chest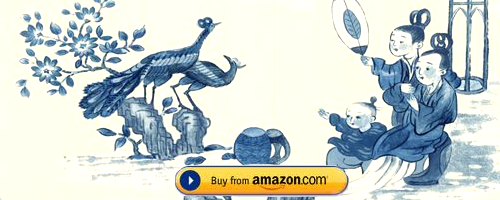 Williamsburg 5510043 Asian Toile Wallpaper , Blue, 20.5-Inch Wide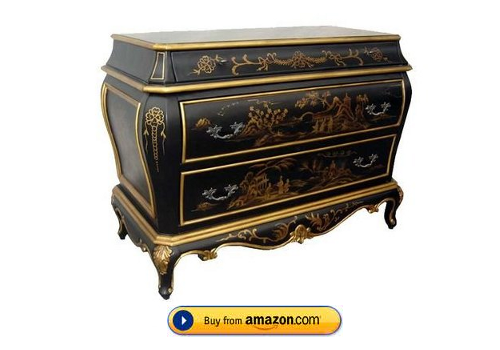 Black chests are often seen in Swedish homes, and look terrific against white and blue or white and red walls. Dara Bombe Chest by Jasper Cabinet – runs about $1500.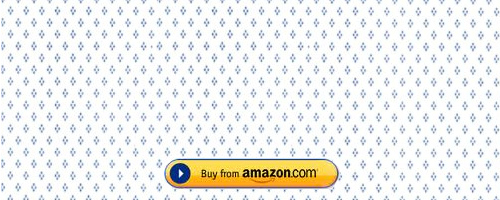 Key Wallpaper has this very simplistic blue design that would work perfect in bathrooms or pantries, or any room that is quite small.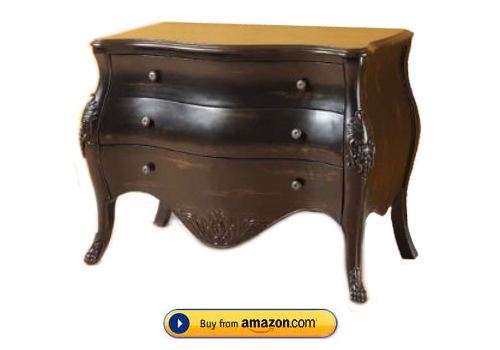 Crestview CVFYR922 Three Drawer Bombay Chest in Distressed Black with Cherrywood. Crestwiew has this really gorgeous chest priced at $660!!!
Swedish Stencils
Picture Of Elegance featured a number of stunning pictures on their blog of Ted and Lillian Williams chateau in Normandy, France. The chateau was built ca.1765, and reflects a French Swedish Rococo architectural period of style. The highlight of the pictures are the amazing stenciled walls. One can only imagine what it would look like in person! Trouvais featured some larger pictures of their home originally featured on World of Interiors in April of 1994. If you carefully study the bedroom you can see the amazing hand painted olive leaf stenciling on the furniture and the walls. In one of the pictures, it is very unclear, but it seems as though the french desk is stenciled. If you are considering stenciling furniture or the walls, finding the right pattern can be most of the battle. In the past I have resorted to cutting my own stencils with a stencil cutter which is very time consuming but extremely rewarding to get the exact design you have in mind. The first dresser I stenciled was a zebra pattern which I cut from the pattern of a bed sheet. All you need is a cutting tool that heats up that has a sharp rolled edge and some clear stenciling sheets. You can get interesting patterns from the books in your local library or order a book that contains age old stencil designs which you can copy from.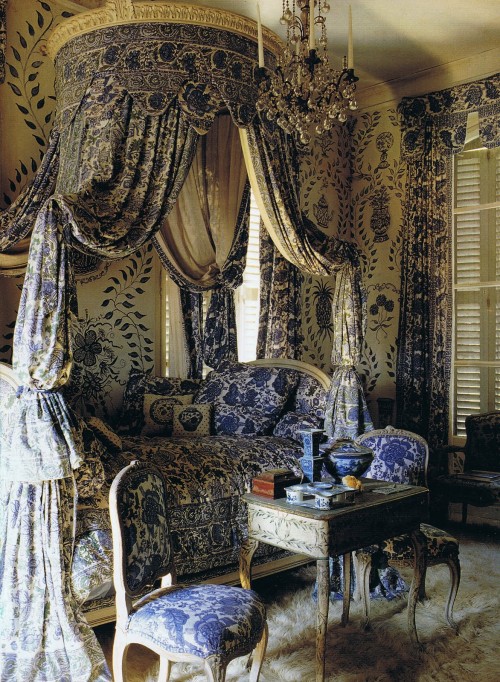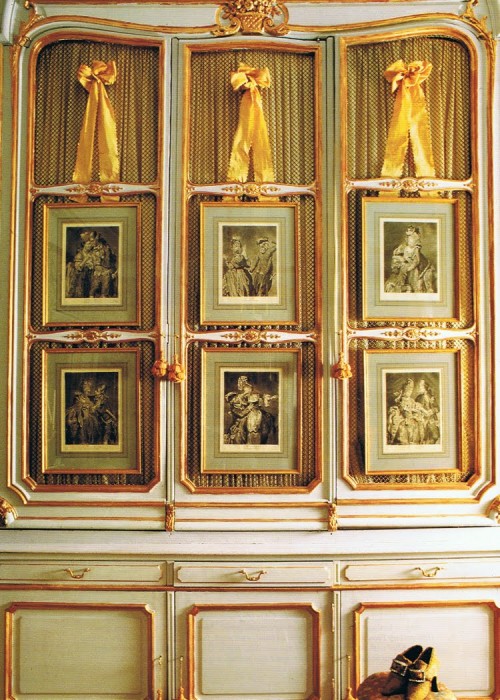 Tweedland And the Gentlemans Club Blog
Another way of getting a large design up on the walls or on to furniture is using an overhead projector. It is worth picking one up if you plan on doing a large design on the walls. For myself, I am not too good with free hand drawing, and you almost need to be absolutely great artistically to pull off a worthy design to go on the walls.
An overhead projector is a easy way of transferring a large scale design on the walls. All you need is the time to paint the details. It also doesn't have to be too complicated either. Take a look at the navy and gold dresser I painted up simply by using an overhead projector. The design was large, so it took me no time at all!
Here is another french chest I painted using an overhead projector. The possibilities are endless! The best thing about an overhead projector is you can combine a number of different patterns to create a custom look much like Lillians bedroom. The design that is in Ted and Lillian Williams bedroom is an olive leaf design which can be collected from a number of different sources and then applied to the wall using the same paint, and it would all blend in much like something right out of the 17th century!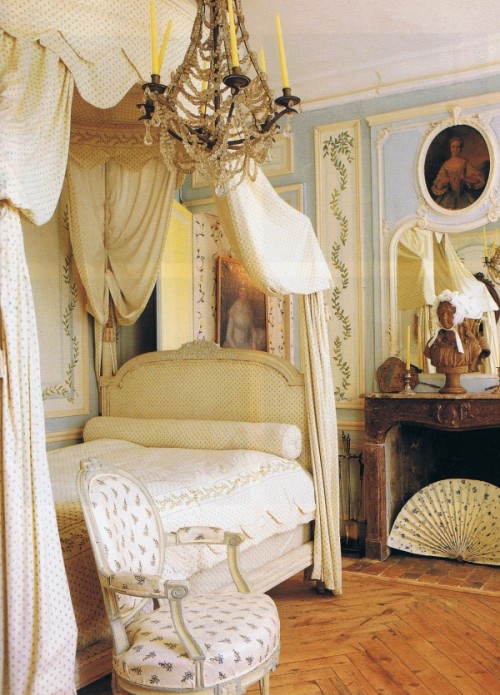 The book Repeating Patterns 1100 – 1800 is an excellent book for cutting out your own designs and stenciling them on to the wall or furniture. The stencils can be very easy to quite complicated. This book and CD-Rom set contains a stunning collection of repeating patterns from the Middle Ages, Renaissance and Baroque.
The book 2,286 Traditional Stencil Designs is a 128 page book containing designs in reproductions of two rare catalogs: ornamental borders, corners and frames with intricate floral and foliated patterns, and architectural ornaments.
800 Classic Ornaments and Designs contains 144 pages of ornaments such as decorated with flowers. This is a treasury of royalty-free art that includes classical columns, a rich selection of heraldic designs, and a variety of charming calligraphic alphabets. A priceless resource for artists and designers.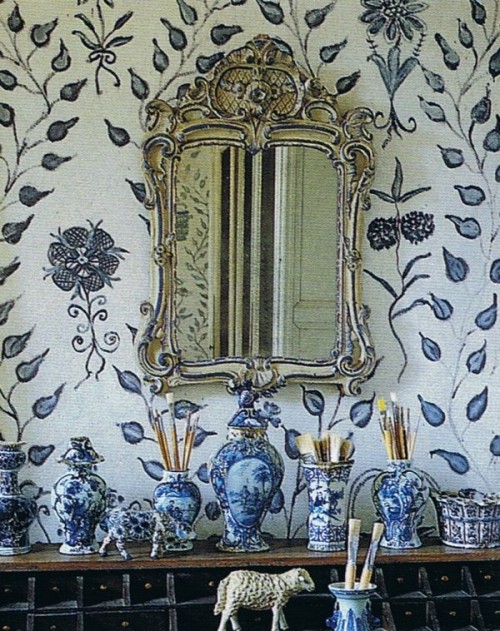 This must be the same bedroom. As you can see her design isn't too complicated. It matches the china, which must have been her inspiration.
This Quilt Bridal leaf stencil is as close I could find on Amazon of Ted and Lillians bedroom pattern. Depending on the size it could be shifted around and penciled in on the wall to create a design and then painted.
Look how Lillian matched the mirror to the wall. She did a terrific job!! All of your french furniture features the raised details that can be painted to match the colors of your room.
The Artful Stencil on ebay features a number of really large stencils that you can use as a pattern. They carry a fair amount of damask stencils.
Stencil Mania has a lovely Fleur De Lis stencil that features an elongated leaf pattern can be used vertically or horizontally on furniture.
The picture containing the french desk in the center of the room looks to be stenciled as well. The picture is rather dark and small to tell. I had a green painted chair I wanted to stencil except getting around curved edges can be a challenge. One way to get around some of the edges is simply to pencil in the design from the stencil and then hand paint it. Why didn't I think of that before? Chinoiserie styled painting is extremely beautiful.
Designer stencils sells a really pretty cake stencil which you can use for your furniture. It features 5 different stencils for around $70 dollars.
If you look off into the distance in one of the bedrooms you can see a French chair covered in blue and white chinoiserie fabric. Chinoiserie fabric is really hard to find at a reasonable price point, although Ralph Lauren sells a wonderful blue and white chinoiserie porcelain print that would really make any room beautiful.
Williamsburg also sells a blue and white Asian Toile Wallpaper.
In addition York sells a lovely blue and white Bird Toile wallpaper.
York sells a wonderful detailed blue and white pattern called Ashford Toiles Old World Toile. It sure would look amazing on the walls. I can only imagine!!
If you are looking for something simple on the walls consider the Ashford Toiles Geometric Trellis Wallpaper, which gives a very Swedish / French look to the wall.
If you have been a fan of the gold tones, consider Yorks Neoclassical pattern in Yellow. It is really sensational. My entire living room is going to be based around blues with pops of bright yellow. Can you just imagine some bright silk yellow sheets? AH! So beautiful. Upholster some good Louis XV chairs in some bright yellow fabric with this wall paper, and be sure the frame is BRIGHT Gold!
Here are some ideas to creating century old walls……..
* York sells a neoclassical print that has a light background for $88 dollars a roll. The detailing is more delicate. This is a spectacular print. Here is the light blue version of this paper. They also have a green print on a white background as well.
* The Chelsea Damask Citrine by Ralph Lauren is a really nice bright print that can be matched up with some coordinating fabric to give an authentic french look in a bedroom. The sister print, Delamere Damask Jade is a light blue.
* Lights Forever sells a large 12 x 12 damask stencil that you can use for your walls. It sells for $14 dollars.
* Faux Like a Pro has a Faux Painting Damask Stencil Kit, which includes 1 gallon of GLAZE, 1 Bristle Block Brush to apply the paint with and the Damask stencil you see in the advertisement.
* Plaid sells a wonderful Stencil Decor Multi-Layer Border Stencils in a damask pattern
*Fabrics and Wallpapers for Historic Buildings is a volume for everyone involved in restoring or researching American houses built between 1700 and 1900. An interesting guide for those who enjoy researching authentic wallpaper designs.
* The Lancaster wallpaper by Ralph Lauren could be a really nice base print for hand painting. Paint over the design using 2 or 3 tones of colors. They also have it in a Navy and Pink. I think adding tones of gold, and two other colors would be extremely rich!
* Consider decorating all in red with the Champagne Toile Prepasted Wallpaper by York. Pair this wallpaper up with some simple white and red check fabric.
Thomas Britt's summer home is filled with memories of traveling to Ireland, Burma, India, Mexico, Paris, Portugal and Sweden. He was inspired by the Ekensberg residence in Sweden. His vision was based on an eclecticism of colors, forms and materials. In one of the rooms the floor is painted, the same as that in the summer palace of Rosersberg, the Swedish king Charles XIV. The inspiration for the living room was the library Chateaux de Groussay renowned art collector Charles de Beistegui.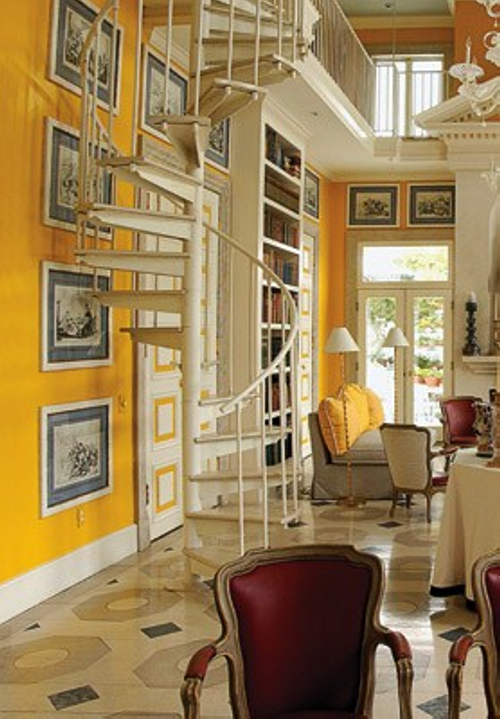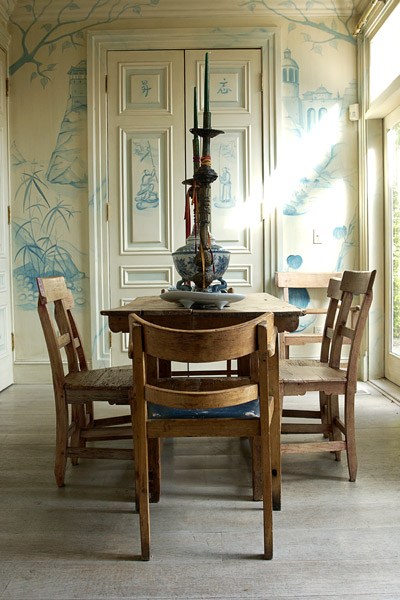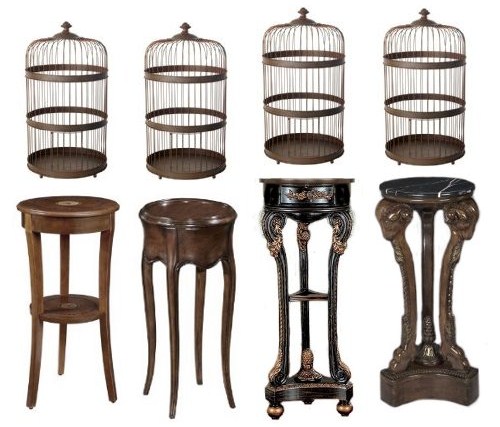 Make Your Own Birdgage
Finding the right stand for your birdcage can take a lot of searching because they are not commonly found. If you are like me, you don't want to wait years before you find a birdcage and stand set, so why not just combine two pieces together?
Plant or telephone stands tend to be taller, and would work better than a typical end table stand. Ideally you would like to match up the dimensions of the bottom of your birdcage to fit the stand, or vise versa.
Coaster sells a really upscale plant stand that would look sensational with a birdcage. At $133 if it fits a birdcage you have in mind, it would look extremely elegant. The stand could be painted along with your birdcage to create a matching set. Go with a painted Swedish blue and white, or a Swedish Blue and Gold. Yellow and gold is extremely elegant, and don't forget Falu red and pastel greens which are also classic Swedish colors. Buy a detail paint brush for painting in the areas to be highlighted. Ideally gold and a paint color, or a paint color and white as an accent would be typical Swedish accent colors. There are limited choices when it comes to getting the right look together for a Swedish look. Swedish looks tend either to be Neoclassical in nature, or Rococo in style. Some of the neoclassical looks borrow from Empire furnishings which tend to be stronger, masculine styles, while the Rococo tends to be very ornate and curvy. Check out my suggestions below, and don't forget ebay as another shopping outlet!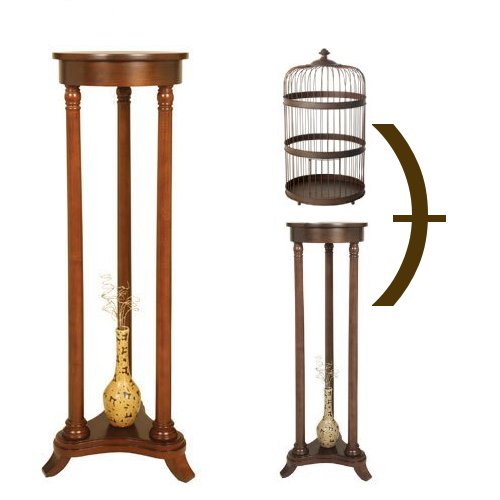 This is a very elegant tall stand, with Empire Stylings. This is a perfect stand for a smaller cage. Paint both the birdcage and stand the same color. Use the table lip to decorate with some custom ormolu much like the birdcage below. Look at the beautiful blue accented with gold.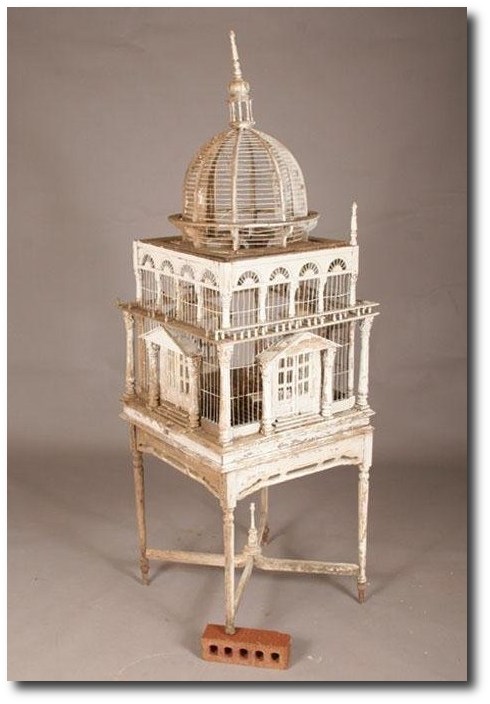 Look at this wonderful Antique Birdcage with matching stand. This was a set made together. You can get this same look by just matching up a birdcage with the right size of stand.
Picture Credit A Secret Forest Blog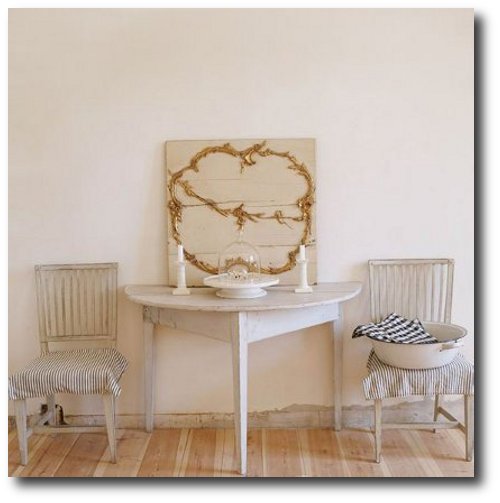 In the house of Barbro Grandelius, a very distinct style flows through the house. From the rustic painted wood furniture to the light colored cabinetry, this house has the best of country Swedish Furniture.
International Concepts sells a primitive looking mission styled chair which is sold unfinished that looks almost like the old Swedish country dining chairs in these pictures. Of course, these modern day chairs do not have the fluted legs or the tapered as the antiques do, but they are pretty close in appearance if you are trying to locate some country styled chairs for your dining room.
In our post Country Home Decor we discuss Judith Miller's In Influential Country Styles, in which Judith Miller reviews all the relevant looks across the world in the arena of country decorating and furniture. In that post, we show two examples of this antique chair shown with fluted legs to give you an idea of how close International Concepts chair comes to the antiques. The chair comes unfinished giving you the opportunity to paint it, stain it or white wash it. Working with the bare wood opens up a wide range of possibilities.
Another chair that comes close is the Jofran country chair in white. If you look at any of the pictures of Barbro Grandelius's home, the chairs are painted in a gray with tapered legs. The chair by Jofran isn't that far off. The upholstery can be changed for a more authentic look, and the frame can be painted a egg shell gray to give the appearance of a Swedish look.
Another avenue to explore is the Jofran Sonata Dining Chair. The chair is constructed with solid Asian hardwood and finished with an antique white paint. This chair sells for $87. The back of the chair has nice streamlined features that compare to old country styles. Again, the bottom of the chairs are not the same as the fluted Swedish antiques, but the overall look can be considered very country.
Jofran also sells a 6 piece set in antique black which includes four side chairs, one bench and a table for $899 If you are looking for something smaller in size, consider Jofran's set in a round pedestal table that includes 4 chairs. The set is unpainted and stained in a warm honey. This set comes in all natural wood which allows you the opportunity to paint the set and distress it in what ever color you wish. If you are hoping for a different table, sell the table on your local craigslist. The set is priced at $349 which is exceptionally well priced for both the table and chairs.
Jofran also has a 7 piece set for under $1000 painted in black, as well as a 7 piece set in white. These chairs also come in a country green. Add some square cushions and you have a stunning set that looks primitive and centuries old.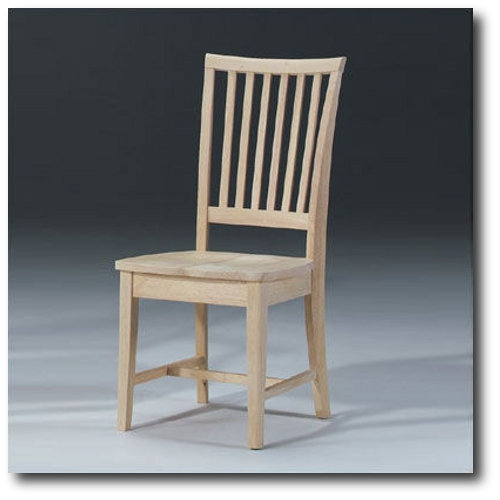 International Concepts 265P Pair of Mission Side Chairs, Unfinished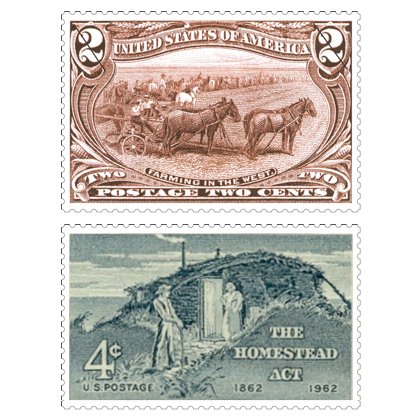 We truly cannot even imagine how life must have been in the 18th and 19th centuries until we were to actually live it first hand. PBS created a series called Frontier House in which they took three families and put them into the Montana countryside and re-created the challenges the early pioneers and immigrants faced living off the land. In 1862 the Homesteading Act was created by the U.S. government, which declared that any citizen of the United States could claim 160 acres of surveyed government land. Many jumped at the opportunity, including impoverished farmers from the East and immigrants from Europe. After a payment of a nominal filing fee, homesteaders were then to "improve" their land by living on it, building a home and planting crops. If the settlers fulfilled these requirements, and remained on their homestead for a period of five years, the land became their property. This was a great opportunity to start a new life for many people living in the cities and abroad. 270 million acres, or 10% of the continental United States were essentially opened up to private citizens.
Immigrants from Scandinavia, Germany, Poland, Yugoslavia, France, Italy, Spain, and Ireland flooded into the Territory. Over the 124-year history of the Act, more than 2 million individuals filed claims, but of these claims, only 783,000 — less than half — ultimately obtained the deeds for their homesteads. Life was rough. I couldn't imagine the harsh winters in Montana without a furnace and how they could survive off of food they stored up from the garden over the months from the summer. Many homesteaders that took claims, came with little or no farming experience. In addition, Montana is quite cold in the winter with conditions comparable to Northern Canada. Growing crops in the harsh conditions of the West was a difficult task for even the most seasoned farmers. You tube has many of the episodes of this series up for free. Enjoy how these modern families equip to living in the 19th century. It might become your new nightly program!
Save