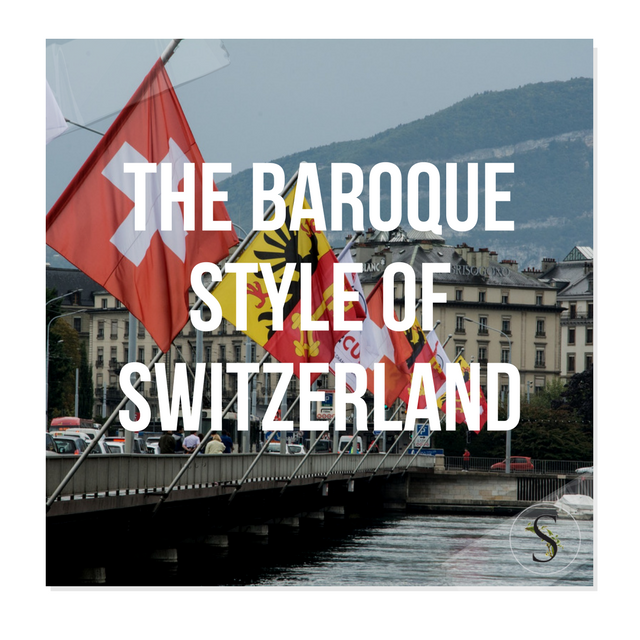 Chesa Planta house, located in Samedan, a picturesque village 6 km northeast of St Mortitz, Switzerland featured an exhibition of Rich Owens's exquisite furniture designs photographed by Adrien Dirand. The collection was minimalistic, evoking a sense of goth meets luxury. Owens' minimal aesthetic contrasted perfectly with baroque grandeur of the chateau. Some of the highlights included the bone chairs with stag antler backs, and a petrified wood sofa. Built in 1595, the house had been restored to convey the look of an 18th century Engadin aristocratic home. "Engadin" or "Engadine" identifies a long valley in the Swiss Alps located in southeast Switzerland. The Engadin is protected by high mountains on all sides and is famous for its sunny climate, beautiful landscapes, and outdoor activities.
There is a strong architectural presence of the Romanesque style in Switzerland, which can be found in the cathedrals, castles and fortresses around the country. The Gothic and Baroque style became fashionable through the Renaissance, where a large number of architectural masters came from Italy. The hand painting of the walls in the Chesa Planta house shows a Italian influence which is found in the region. Switzerland lies at the crossroads of several major European cultures, which includes three major languages, German, French and Italian which form the national languages of Switzerland, along with Romansh, spoken by a small minority. Therefore Swiss culture is characterised by diversity, which is reflected in a wide range of traditional customs, which also influenced the art and interior design of the country through history.
Folk art was kept alive all over the country. In Switzerland, it is mostly expressed in painting, dance, music, embroidery and wood carving. The most common form of woodcarving found in Switzerland is called chip carving. Chip carving decoration is normally found on everyday objects, such as milk stools, wooden spoons, or walking sticks. In some areas, the façades of houses are richly decorated using woodcarving. Embroidery has been a common element on historical traditional clothing in Switzerland. Embroidery has always been used for the decoration of fabric, but because the art is time intensive, it is sold for premium prices. Embroidery was something that served as an art in the home in past centuries and today is often found in tourist outlets where vintage and antique products are sold.
Interesting Books
–Swiss Furniture and Interiors in the 20th Century by Arthur Ruegg and Arthur Rüegg– For the first time, the development of interiors and furniture in Switzerland from the end of the nineteenth century to the present day have been surveyed and documented. A fully illustrated catalogue of over 300 objects from furniture to ceramics and household objects and around 150 biographies conclude the publication.
–Mountain Houses by Philippe Saharoff and Gwenaëlle Leprat–Nowhere is the beauty of living in the mountains more evident than in the Alps, where the spectacular landscape has given rise to equally
gorgeous homes. In Mountain Houses, photographer Philippe Saharoff takes us to 30 of these lovely chalets, farmhouses, and cottages, located in Chamonix, Gstaad, and other picturesque towns of
the Swiss and French Alps. More than 300 stunning photographs, taken in all seasons, bring the rustic charm and timeless comfort of each home to life. While wood and stone are the predominant materials,
the houses are decorated in a wide range of styles.
–Alpine Interiors (Interiors (Taschen)) by Beate Wedekind and TASCHEN–If you think that laying your hat in the Alps means having to choose between a rustic mountain hut or a log-burning ski lodge, then you'll be
amazed when you get a glimpse of this latest inspiring volume in the Interiors series. The mountains of the Alps are a unique terrain unlike anything else in Europe, thus when constructing and decorating a place
to live, architects and designers have to be conscious of adapting to the extremes of landscape and climate. The desire to make your home a beautiful thing, to find a balance between Function and elegance,
becomes particularly significant in the Alpine region. Primarily Famous as a location for skiing resorts and muesli, the Alps straddle the borders of so many European countries, and this has allowed for a lively
interaction and exchange between many peoples and cultures. The selections in this book are impeccable. For example Reinhold Messner's castle. There's everything From baroque villas to farmhouses, famous
designers/ architects to the ordinary Alp-lander with very good taste.
For More Inspiration See These Posts:
The Romantic Baroque Style: Part 1- Stromholm
The Romantic Baroque Style: Part 2 King Gustav Vasa
The Romantic Baroque Style: Part 3 Skokloster & Steninge Palace
The Romantic Baroque Style: Part 4 – A Collectors Home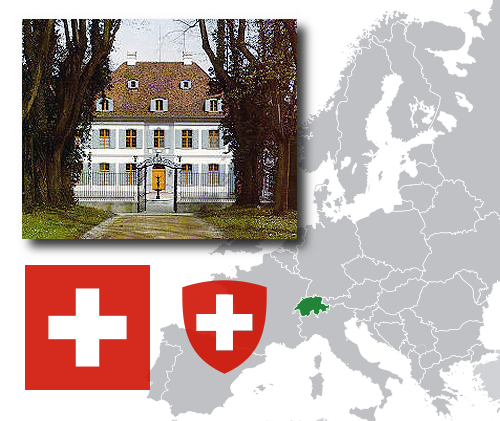 Europe -Switzerland- Location, Flag and Coat Of Arms-
A Picture of An spectacular estate in Switzerland