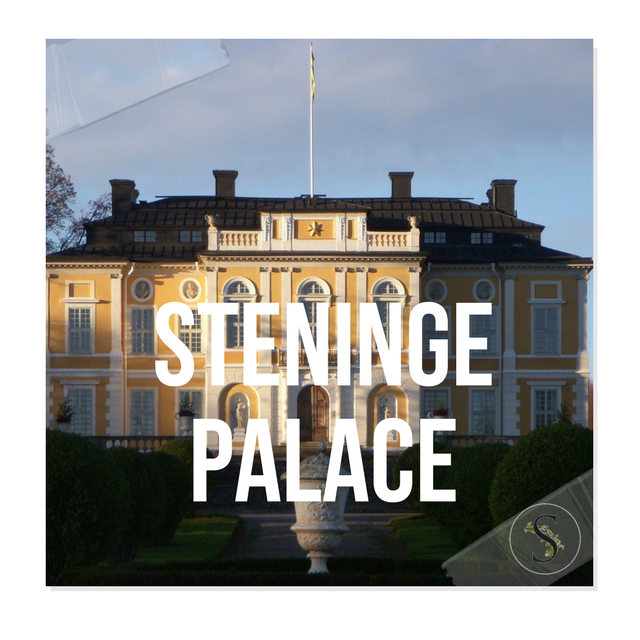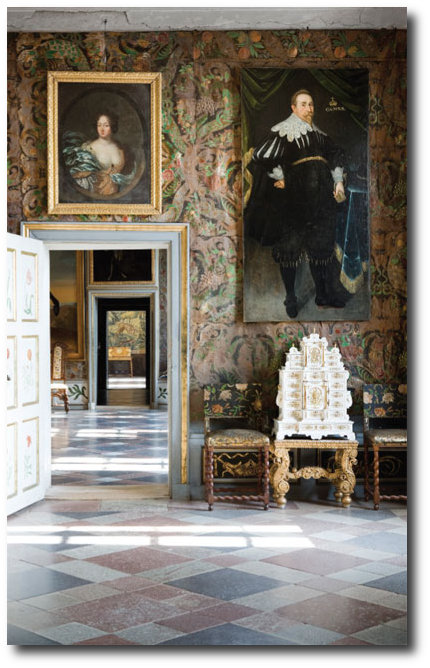 Swedish Skokloster Castle In the Baroque Style
King's Hall in Skokloster Castle, Sweden
Steninge Palace, is called "Sweden's most beautiful and perfect baroque building" Steninge, another palace located in Sweden stretches back to the 13th century. The palace has had countless owners; the Gyllenstierna (1649-1735) and von Fersen (1736-1839). In 1667, Carl Gyllenstierna 1649-1723, inherited the Steninge estate from his mother. His close relationship with the queen allowed him to develop the Steninge estate and the beautiful areas around Mälaren.
In 1680 the well-known architect Nicodemus Tessin the Younger was asked to design the Palace which were completed in 1705. Tessin was strongly inspired by the Baroque architectural style of Italian and French castles. This castle has only a few very small pictures of the interior, so sadly the interior isn't photographed at large and available to the public. Nicodemus Tessin designed Steninge Palace with a blend of the Italian and French Baroque style with Swedish taste. It is said later that Tessin the Younger regarded Steninge Palace as his masterpiece.
Skokloster Castle is another castle in Sweden decorated in the Baroque styles, and is said to be one of the most important Baroque castles in Europe. Skokloster Castle was built as a residence between 1654 and 1676, when Sweden was a great power. Even to 17th century people, the imposing white building with its corner towers made a fairytale, ancient impression.
Steninge Palace Photographed By Keith Samuelson.com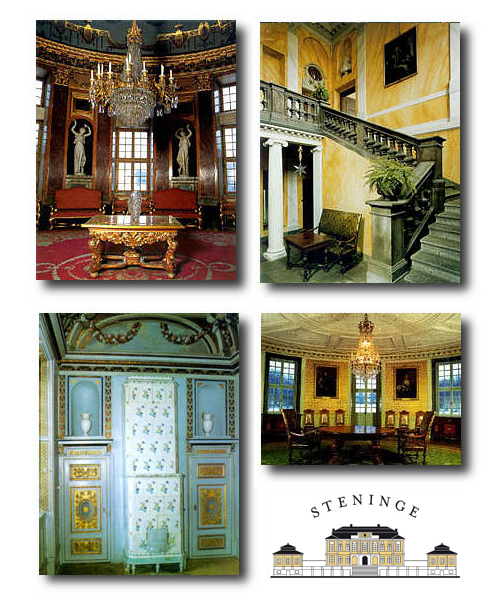 See Information on Steninge Palace Here
Skokloster Castle From Adventures of A Far Traveler Blog
Skokloster Hallway – Photo Credit Richard Aufreiter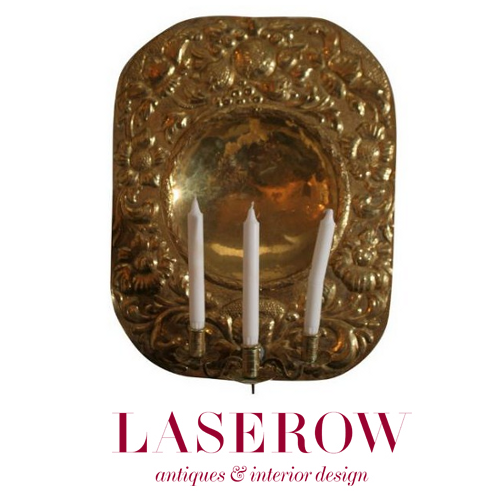 Large Swedish Baroque Brass Wall Sconce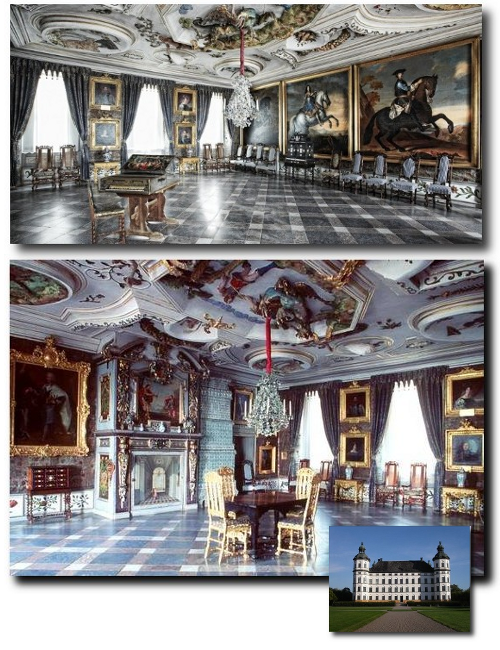 Skokloster Castle
Two Door Black Swedish Baroque Cabinet 1770
Swedish Baroque Captain's Arm Chair c. 1750
18th Century Swedish Baroque Painted Pine Commode of 3 shaped drawers
following the design of top, raised bun feet, and original hardware.
Wonderful patina, matte black painted finish.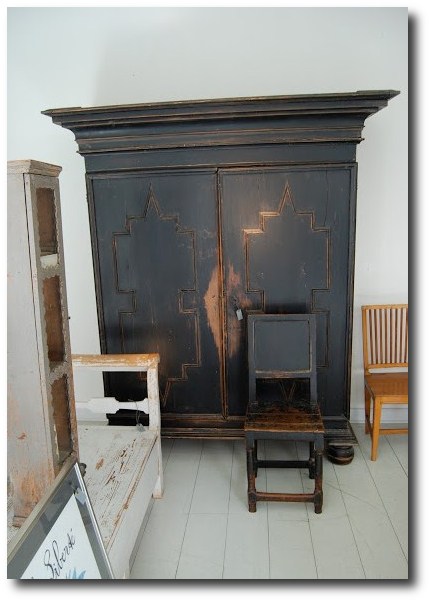 Swedish Baroque Cabinet and Chairs From romantiskahem.blog
18th Century, A Swedish Baroque Drop Leaf Table.
Drawers on each end of the center section. Split-leg support on each side.