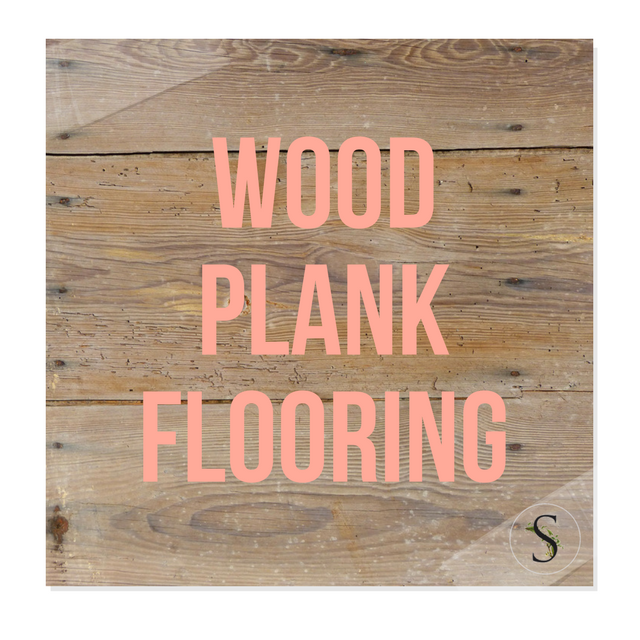 Gustavian Trågsoffa, via Skona Hem
Wood floors are one of the most recognized design feature of the Swedish Gustavian look. Rustic planked wood is a top choice for flooring in the design industry. Wood floors are easy to maintain, and they are associated with the utmost quality and taste. Hardwood flooring will outlast carpet in any competition making it a smart investment.
If you have children or pets, carpet gets dirty. Pets that come in and out of the house bring dirt back into the home, and over time, the carpets become soiled. In this situation, carpeting only looks good after they are shampooed. While I am not here to beat up carpet, as there are many styles of carpet that are elegant choices, wood flooring maintains better over the years. Even if you decide to go with one of the less expensive wood alternatives, you are assured that this look is easier to maintain than carpet.
It wasn't until the Baroque Era began, that wood flooring became an option for the home. Before 1625, most European houses continued to have dirt floors. Wealthy families utilized elm or oak boards which were held on joists. Once wood floors gained popularity, it became known as a more affluent design choice. Throughout the 17th and 18th century wood flooring flourished. Solid wood plank flooring, was installed in many homes, and many trend setting homes painted their floors. Upscale homes installed the richer designs such as parquet and marquetry wood patterns. Wood flooring today is still the most desired flooring, surpassing stone flooring.
Gustavian Trågsoffa, via Skona Hem
Gustavian Trågsoffa, via Skona Hem
Gustavian Trågsoffa, via Skona Hem
Gustavian Trågsoffa, via Skona Hem