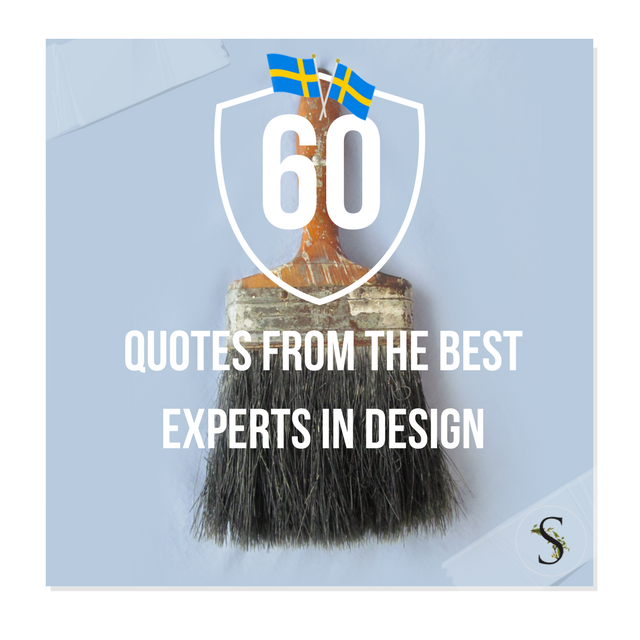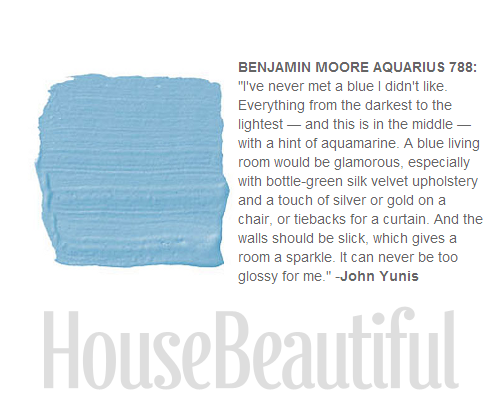 Swedish winters are long, dark and dreary, so historically Swedes have always turned to lighter interiors. Swedish style isn't all about the gray and the white interiors they are famous for, but many homes feature brighter, richer colors to decorate around.
There are so many shades and tones of paint, that it can be impossible to decide on one color. Buy sample-size colors to help you make the perfect selection. A color can look quite different at night than the day. We recently painted the outside of our home, and the color which looked to be a creamy yellow at night, turned green in the day. Be sure to try your selected colors on a few different walls to determine what suits which room. You'll thank yourself for making this extra effort before spending $$$ on the wrong shade.
Don't judge the room until the paint is in place, and accessories and furniture are placed. A color which may seem to bright can be toned down by wall accessories, coordinating drapes, and art work. Consider working with the off shades of the primary colors. Intead of purple, consider lilac, or a raspberry tint.
Consider whether you are a warm or cool person. I once was asked this by a hairdresser, looking to choose a shade of blonde. I never gave it much thought before, but knowing which color you lean towards can certainly make picking colors a lot easier. Earthy reds, dusty warm plums, and rusty golds are in the warm color range. Silver blues, mint, and lavenders are colors which are cooler.
Advice From Pros
"Design is not just what it looks like and feels like. Design is how it works" Steve Jobs
"Green pigment was expensive in the 18th century, making it a status symbol. So it would have been appropriate for the royal governor's house. I've been a curator at Colonial Williamsburg for 20 years, and when my husband and I lived in a historic house, we had similar green woodwork. It worked with every fabric I wanted to use, and it's a great mood enhancer—chlorophyll for the spirit!" —Liza Gusler
"People think that they need to use small furniture and light colors to make a small room look big, but that's not the case at all. Dark colors and just a few pieces of large-scale furniture, with the appropriate lighting and accessories, can give a room a larger, more luxurious feel." —Mona Hajj
"Everything else in my house is off-white and grey, and I just had to have a break from that. I was looking at my pond, which is this murky shade of acid green, and I thought, 'I'll do that in high gloss to make it even more watery and translucent.' It's strange, but I love it." —Stephen Sills
"Luxury must be comfortable, otherwise it is not luxury." – Coco Chanel
"While looking at one of my first New York apartments, David Hicks told me diplomatically,'Dear boy, if you're going to paint the walls white, you need art.'" Peter Dunham
"The only time white curtain lining should be used is with white curtains- J Randall Powers
"Use the precious for everyday purposes. We'll rummage through clients closets and find loads of precious hand-me-downs like porcelain vases and crystal that are a bit out of vogue. We'll use them for completely ordinary purposes – a case becomes a chic pencil holder, a crystal bowl holds makeup brushes. Turn the ordinary into a special moment" Benjamin Dhong
"I learned that passion about objects and furnishings makes for fearless decorators—and that if you are comfortable in your home, everyone else will be too. That sense of authenticity is what gives a home its soul."- Courtnay Daniels Haden
"The most elegant interiors are just slightly tatty." – David Netto
"Playing it safe. Instead, put a large-scale printed fabric or wallpaper on the walls and even the ceiling. It's easier, safer, and less expensive to be dramatic in a small space. You might get tired of a bold print in the main living area, but it can make a smaller, less-used room an exciting space to spend time." —Victoria Neale