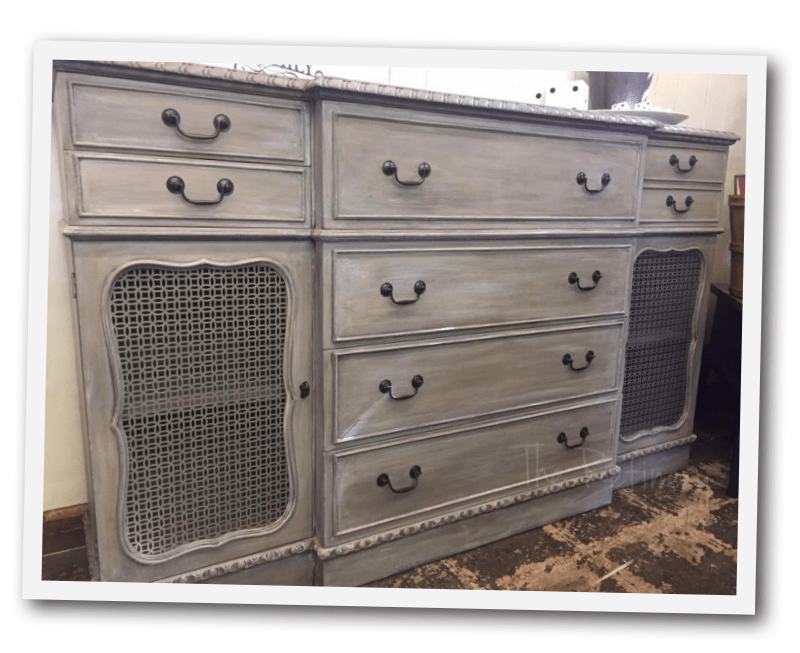 This vintage butlers desk has the perfect lines for a Swedish Gustavian styled home. In the picture above you can see she updated the look by replacing the glass with a metal radiator cover. These metal sheets can be purchased at your local Home Depot. Purchase a Snip Cutter which is ideal for cutting through sheet metal. The updated brushed bronze pulls work really nicely with darker paint finishes, or distressed finishes in rustic colors. Read more of Mary Taylor's thoughts below: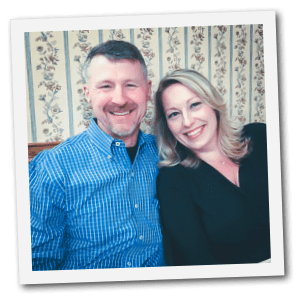 Mary Taylor Smith I wanted to go more for a Restoration Hardware type finish. It may not come through in the photographs, but it looks identical to some of their finished pieces. Since I wanted it to be used as an entertainment console, I need it to replace those mirrors with something that would allow components stored inside to be remotely controlled.
"I replaced the mirrors with the decorative metal grate that you can use on radiator covers. I wanted this piece to be used as an entertainment console. By adding the metal grates, you can use a remote with any components stored in there, think game systems, etc"
"I don't know color names because they were oops paints that I made into chalk paint. Tan, gray, brown, and beige all brushed into each other in long streaks. After the paint was dry, I applied a brown glaze, then gray glaze. Finished with white wax. I'm sure other painters may have a simpler method, this is just what I like to do."
Find more of Mary Taylor's Furniture at The Refinery on Facebook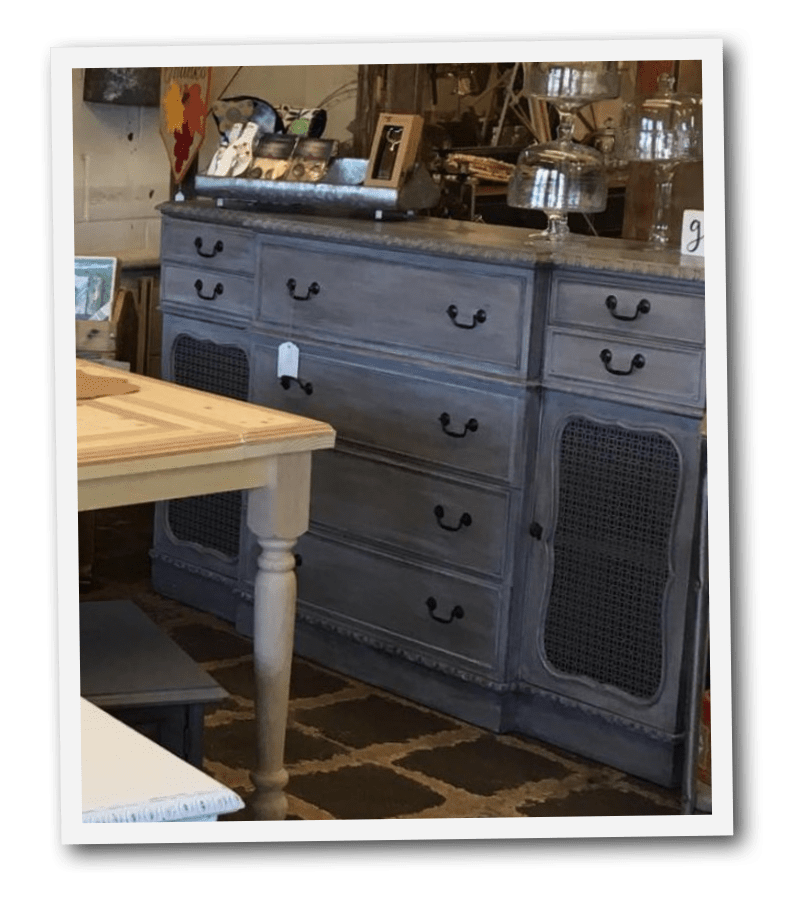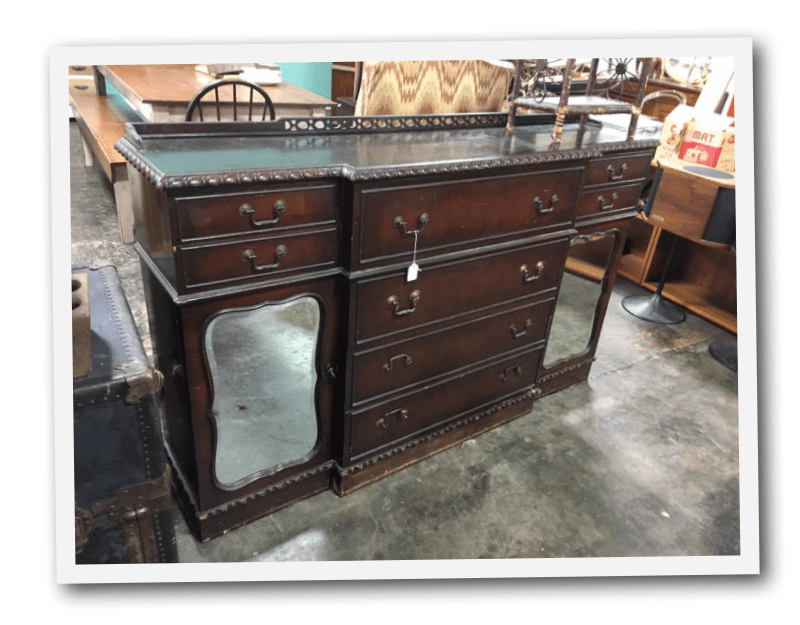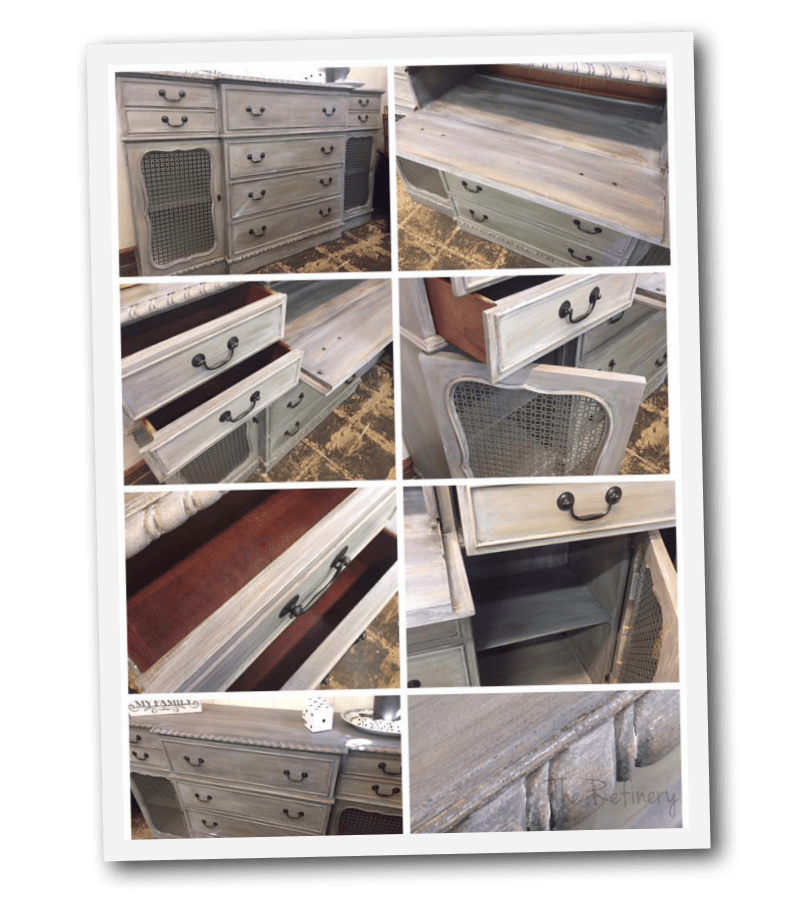 Look at the paint detail in the right hand corner picture.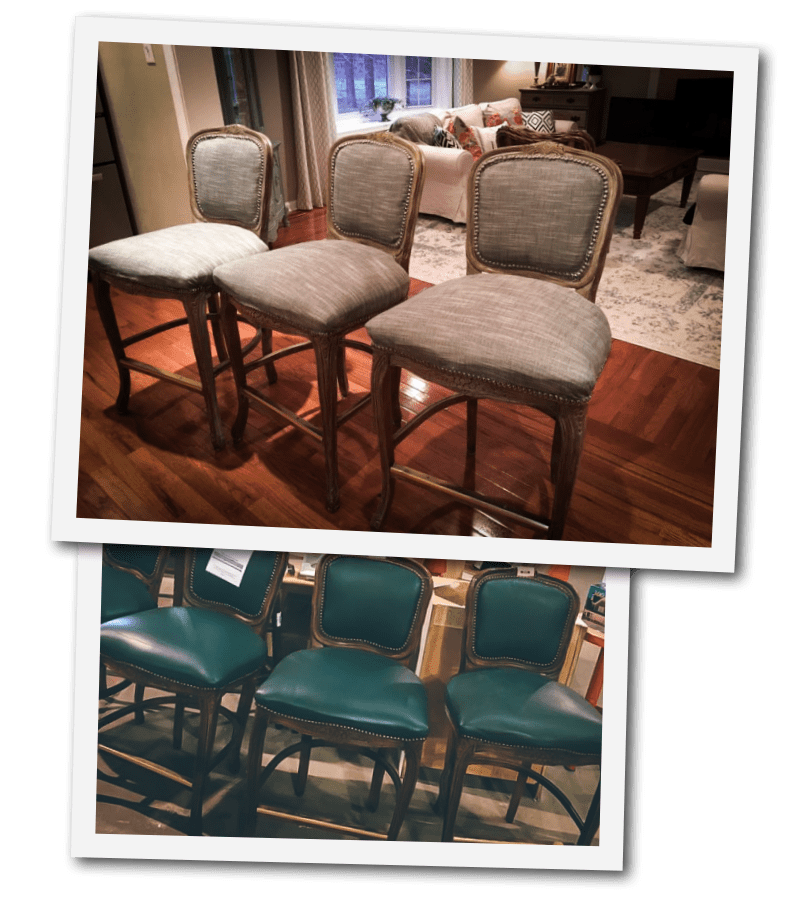 Here is absolutely stunning set of French bar stools that were given an updated look.