Houses are built much differently than they were in the past. Today we find the goal of most builders is being able to build a home quickly with quality. Many people simply want a home built well with nice looks, and lots of space. Most people aren't too concerned that their cabinetry is made of composite wood, and the flooring isn't real. They just want something good looking even if it isn't all natural, ……..and there is nothing wrong with that approach.
On the other hand we have a small percentage of the population who bypass the new developments in search for something unique which could be renovated. These people seem to look forever for something that is so hard to find. They weigh the costs of renovating or building from scratch in hopes to be surrounded some day with something back in time. If you are one of those people, you are not alone. Perhaps you might be searching for a new house to buy, or may be you are hoping to reinvent your current home to bring in some old classical details. I have a book for you!
Many people don't even approach the idea of building a house, because imagining a new house, or the expenses associated with starting from scratch can be daunting thought. Many people touring new homes looking for ideas find nothing but cookie-cutter copies in which they then find themselves combing through the bookstore shelves looking for inspiration in which they can add to their homes to give that old world feel.
Russell Versaci was inspired to write Creating A New Old House when he was in architecture school. It was then that he discovered the modern American homes didn't even have a trace of the past, as if they abandoned the architectural elements all together. He turned to history for inspiration, and while searching through the dusty volumes in the library he discovered America was rich with forgotten styles. Russell spent 30 years studying the qualities that make old houses so appealing—and learning how to re-create these qualities in new homes for modern living.
Google Books Has a generous preview of Creating A New Old House Here.
Also Versaci's Roots of Home: Our Journey to a New Old House preview is also on Google Books
Review By Catherine -I have an academic and working background in architectural design, and I recently began designing a house for myself and my family for the very first time. While having a pretty solid education in modern architecture, I confess to have always been in love with more traditional design aesthetics and architectural history. A few months ago, I was searching for a book like this to aid in designing my home, but I could NOT find anything like this. I wanted a home that was rich in architectural tradition yet the home design also had to meet modern day demands in space and utility. I was ecstatic to come across a review for this book at another website announcing the book's publishing date. . . I was concerned at first that this book would be nothing but SLICK coffee table fodder because of the beautiful pictures, but upon receiving the book, I found the book to contain pertinent information that guides the reader/designer on how to accomplish a design that integrates traditional aesthetics and feeling with modern day needs and wants. This book is more than just pretty: it spells out how to achieve a historical, traditional look without mocking the past or being trite. . . and at the same time encourages the designer to meet modern needs.
Creating A New Old House will show you homes which were built from scratch which incorporated elements which were patterned after tradition. The houses in this book have been created by some of the best architects, builders, and homeowners who dedicated their craft to creating styles based on classic designs. The homes presented in the book cover different styles ranging in different regional styles across America. You will see portraits of eighteen new houses in classic traditional styles. The examples given were selected from more than 300 homes, presenting the very best in each style. Creating A New Old House became an instant classic when it was published in 2003 and is now used as a tool in hundreds of traditional architecture practices.
About the Author
Russell Versaci was a graduate of Yale, and studied architecture at Harvard and the University of Pennsylvania. In 1985 he formed the award-winning residential practice Versaci Neumann & Partners, based in Washington D.C. and Middleburg, Va. Then in 2006 he founded Russell Versaci Architecture which has a goal of improving the quality and value of traditional homebuilding. Versaci's designs have been featured in national magazines, including Traditional Home, Southern Accents, House Beautiful, and Southern Living, as well as on Good Morning, America.
Russell Versaci offers 8 guide points to consider when designing a new house with classical strong traditional design.
1. Invent within the rules- When creating new designs, work within the traditional language of architecture.
2. Respect the character of place- Honor the local building traditions.
3. Tell a story in your home about the growth over time. Imagine changes
made by alterations and additions over time, and design within those ideas.
4. Build for the ages- Build with durable materials and time-tested construction techniques which are built to last.
5. Pay Attention to detail. Authenticity of details define house character making it more convincing.
6. Build with natural materials- The timeless beauty of natural materials will always remain in style, while the modern day plastics will always become dated at some point in time.
7. Create the patina of age by natural weathering processes. Build with salvaged antique materials.
8. Integrate modern room functions but hide new technologies.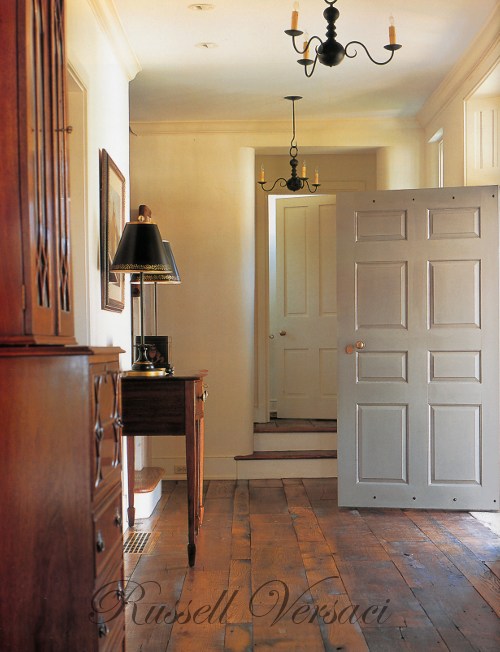 Index Information:
Introduction – Page 2
Reviving the Classic Homes of the Past Page 4
A Portfolio of New Old Houses
CALIFORNIA SPANISH COLONIAL REVIVAL– Recapturing the Romance of Spain Page 24
ROCKY MOUNTAIN RANCH– Rive House in Big Sky Country Page 36
SPANISH-PUEBLO ADOBE– Reviving A Primitive Power Page 48
MIDWESTERN GREEK REVIVAL– An Honest Prairie Farmhouse- Page 60
CONNECTICUT VALLEY COLONIAL– Relocating A Relic Page 70
PENNSYLVANIA DUTCH FARMHOUSE– A New Farmstead with a Past- Page 82
HUDSON VALLEY GREEK REVIVAL– Building By The Book Page 94
MARYLAND TIDE WATER PLANTATION– Preserving History Page 106
GERMAN STONE FARMHOUSE– Bringing a Farm Back to Life Page 116
CAPE COD COTTAGE– A. House of Salvaged Bones Page 128
SOUTHERN PIEDMONT FARMHOUSE– A New Farmhouse For An Old Village Page 138
SOUTHERN ANTEBELLUM PLANTATION– Proper Southern Planners Page 150
FRENCH CREOLE COTTAGE– A Weathered Bayou Cottage Page 160
TEXAS GERMAN RANCH- Sunday House on the Prairie Page 172
FRENCH COLONIAL PLANTATION HOUSE– A Portrait of Louisiana Heritage Page 184
CRAFTSMAN ARTS AND CRAFT'S BUNGALOW– House of Fine Woodworking Page 196
COLONIAL REVIVAL SHINGLE STYLE-New England in the Northwest 206
Directory of Architects 218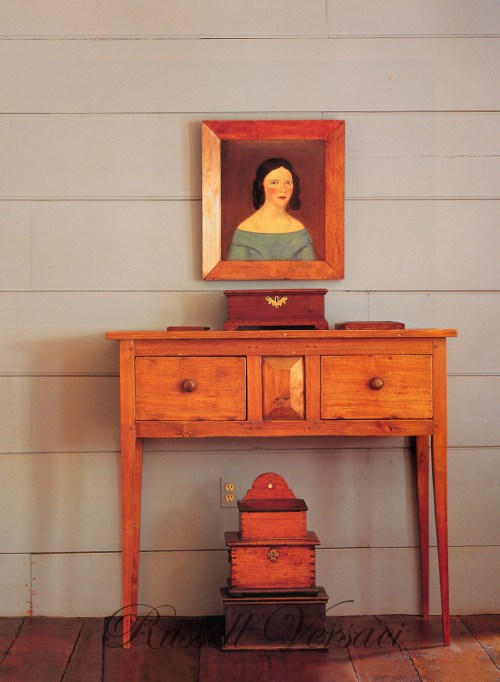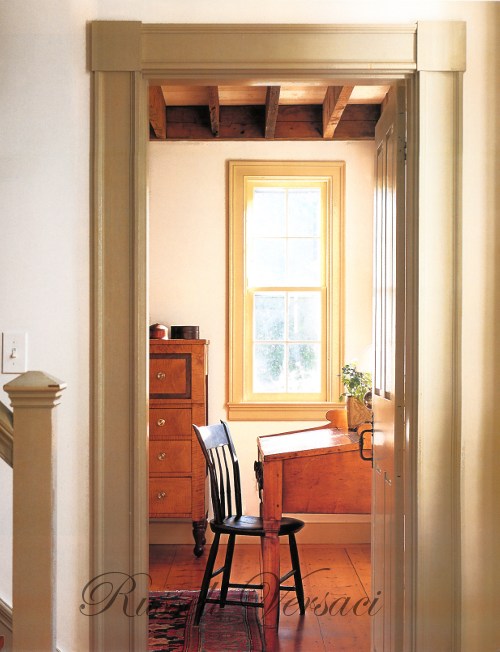 In His New Book, Roots of Home: Our Journey To A New Old House, also details the French, English, and Spanish styles and many more designs that can help you make the right decisions when decorating, renovating, or building with a period style in mind. The book is divided into four parts: Our Spanish Heritage, Our French Heritage, Our English Heritage, and our Continental Heritage. Within each section, several styles of homes are explored, as well as an abundant historical information in each section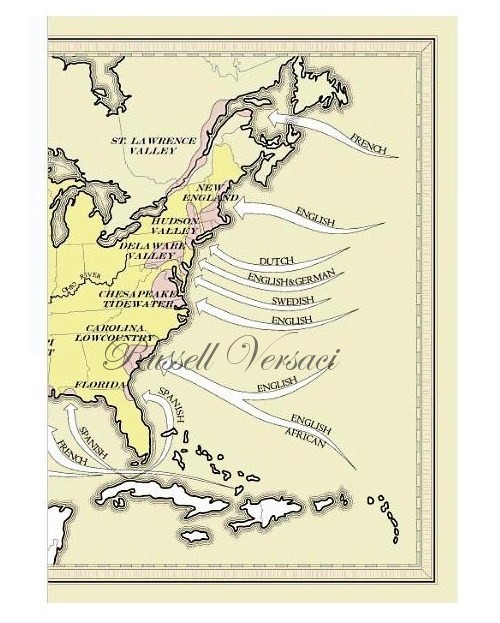 This book contains some thought provoking maps, exterior photographs, interior photographs and detail photographs. Anyone looking for information on restoring or designing a traditional home will find plenty of helpful information in this book.
In an interview by Southern Accents Magazine, Russell Versaci gives some really interesting Swedish Information:
Southern Accents: Your previous book,( Creating A New Old House ) in which you tackle the concept of building houses that adhere to traditional design principles, really resonated with readers. What is it about old houses that intrigues us so?
Russell Versaci: Old houses remind us of a time when life was simpler, less stressful, of places we lived in or visited where we felt safe and cared for. I think of them as grandmothers' houses. Because we yearn to feel secure and connected again in a shifting world, we are drawn to old houses and the feelings they evoke.
Maybe one of the biggest surprises is your debunking of the myth of the log cabin's frontier origins. You trace it back to the medieval cottages of Scandinavia. How did you discover this?
Roots of Home required huge amounts of research to tease out the details of early building styles and ground them in the story of our country's founding. Working backward, we found that the iconic log cabin was adopted by William Penn for his Pennsylvania colonists from the short-lived colony of New Sweden in southern New Jersey and Delaware. There, the first log cabins had been built by settlers from the heavily forested areas of Sweden and Finland, where people had been building log houses for centuries. Each American tradition has built on a previous one, mostly imported from the Old World, and only a few have emerged independently. These connections are what is so intriguing about America's story of home.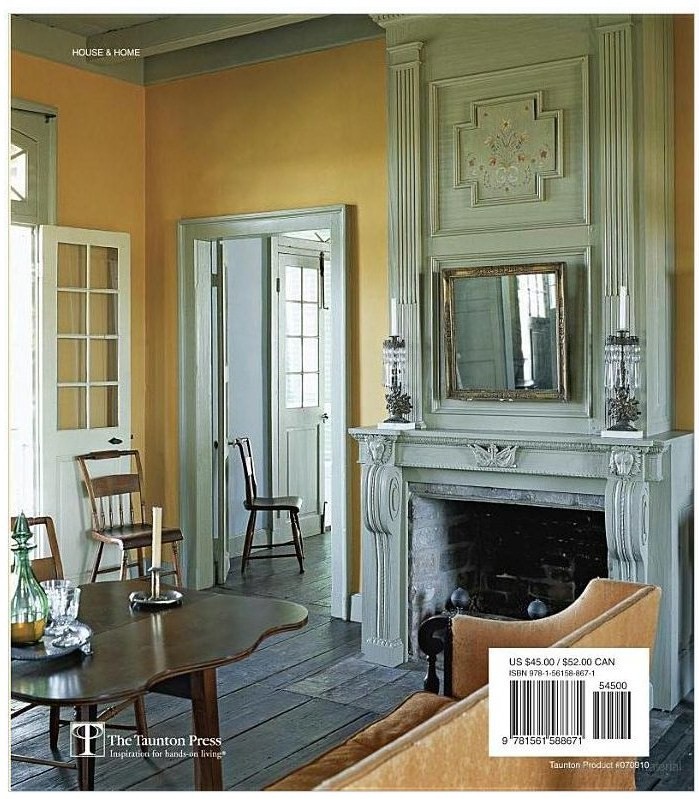 "This is an important book. When the great challenge in modern life is the creation of the sense of identity of place, Roots of Home opens a door to the architectural history that has made different parts of the United States unique. An antidote to the spread of bland, anonymous places, this will allow the reader to anchor a place into its cultural background, illustrating not only the origins of the local architecture but how it has developed to suit its unique climatic and functional condition. The book is history but much more than history. It's is notable for not only revealing the origins of the particularity of each place but in giving examples of how to carry that character into the modern world. Everyone who cares about the identity of place should have a copy." — Robert Adam, Principal, Robert Adam Architects; Founder, International Network for Traditional Building, Architecture & Urbanism
Save