Youth Kid-Size Wood Chair  Blue , Gray, Black, White
Add a little Nordic flavor to your child's room, and make it unique.  Here are a couple tips to pull it off:
1. Buy A Day Bed-   The Swedish Kitchen Sofa is an example of practical Swedish design that  originates from the 1700's.  Houses were small, so the furniture also had to be mult-functional.  These sofas could be used during the day and then pulled out at night to be used as a bed. Sofas were painted white or different colors. Not all Swedish Kitchen sofas / köksoffas were used as sofas, some were strictly used as beds.  Borrow this classic look, and opt for a day bed, instead of a regular bed.
2.  Frame Folk Art Prints– Go for framed embroidery, or vintage tourist prints to hang on the wall.  Loose Petals on etsy sells art poster prints that combine lots of color with a vintage flare.  For a boys room, consider a gallery wall of printed maps, such as the ones sold through O Maps.  Vintage Masters also sells a variety of vintage travel prints that are enticing.
3.  Include Antiques– Go for something really unique to showcase on a dresser, wall or on the floor.  I once saw an antique rocking cradle used as a storage box for a bunch of vintage dolls.  Go for an old school desk, which could also function as an area to draw or practice their writing skills.   Create a series of frames which a pairs of antique children's shoes are framed.  Create an open shelving wall where vintage children's books can be displayed.
4. Paint A Chest In The Classic Rosemailing Technique– Search through google to determine which look you are most attracted to.  There are a handful of books on Amazon which also teach this classic Swedish painting.  Pinterest also has a ton of pictures of this style.
5.  Consider Storage Furniture– Consider installing floor to ceiling bookshelves with doors that that can house their endless toys, clothing and knick knacks. Here you can see Christina Aguileras shoe closet that extends from the floor to the ceiling, making the best use of the wall space.  Painting the shelves and the walls all one color will allow the bookshelves to appear built in. A nice light blue would be very Swedish. Place their bed right in front of the shelves as if it was a wall. Build gigantic closet doors from plywood to conceal their toys and clutter.
And Finally…………
6. Don't Get To Serious- Children's rooms are a time to break out of your gray obsession and go for color.  Hang unique toys from the ceiling and make it an area that will get their imagination going.
Additional Articles:
– The Science Behind Choosing A Paint Color For Your Kids Room – The Kids Room Decor
– Benjamin Moore Pottery Barn Kids Paint Colors- The Kids Room Decor
– Painting A Half Wall- Ideas For Adding That Pop Of Color Into Your Childs Room – The Kids Room Decor
-Neon Is Back- 80 Ideas For Your Kids Room –Kids Room Decor
– 80+ Pictures Of Looks Around Pink and Purple- The Kids Room Decor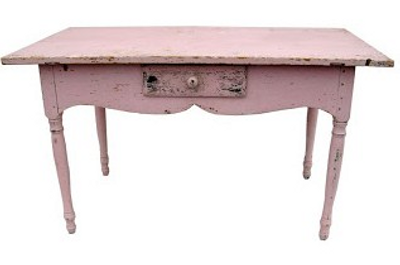 This Swedish farm table from 1st Dibs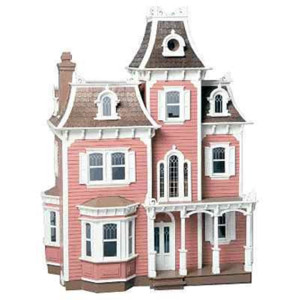 Greenleaf Beacon Hill Dollhouse Kit –  Amazon
Garfield Doll House Kit – Amazon
Embroidered Antique Silk Baby Coat … c. 1895-1900 Found on metmuseum.org
Swedish Kids Room Ideas – Visit hviturlakkris.blogspot.com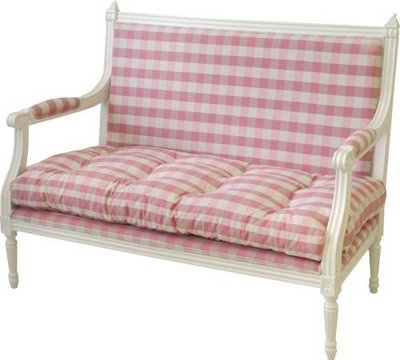 Found on atimeforeverythingjournal.blogspot.com
Painted Floors Seen  Visit planete-deco.fr
Scandinavian children's room Visit nordicstyle.com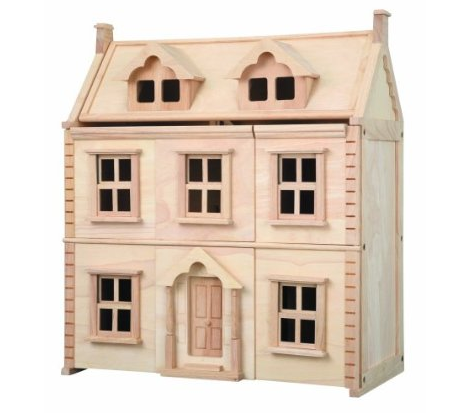 Plan Toys Victorian Dollhouse – Seen on Amazon UK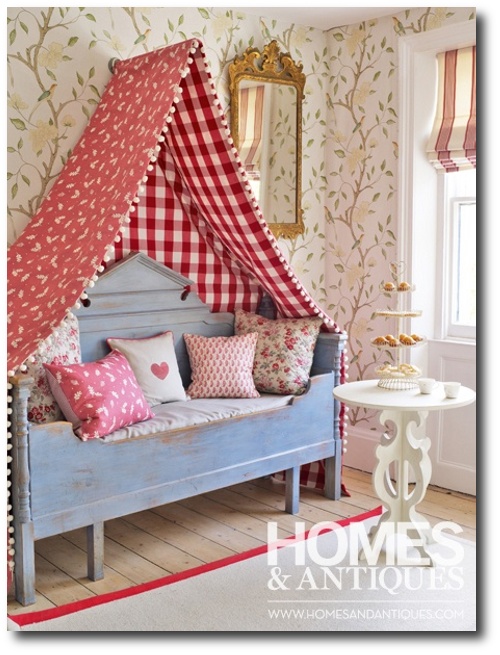 Create a calm corner with an antique Gustavian daybed and canopy.
Gustav III – www.kungahuset.se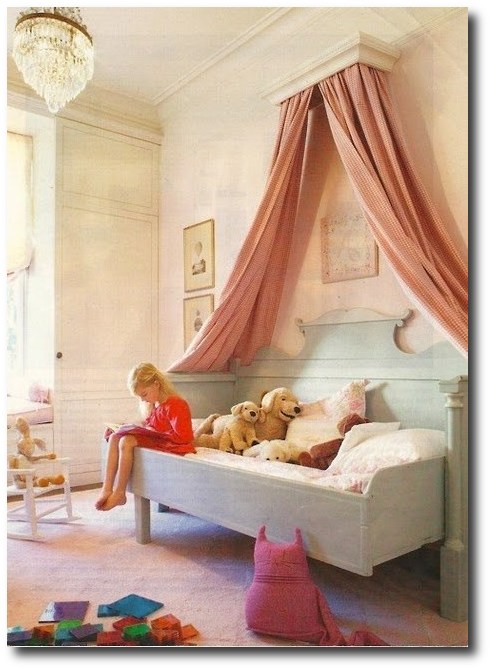 Visit pinkwallpaper.blogspot.com
Swedish Kids Room Ideas Visit pufikhomes.com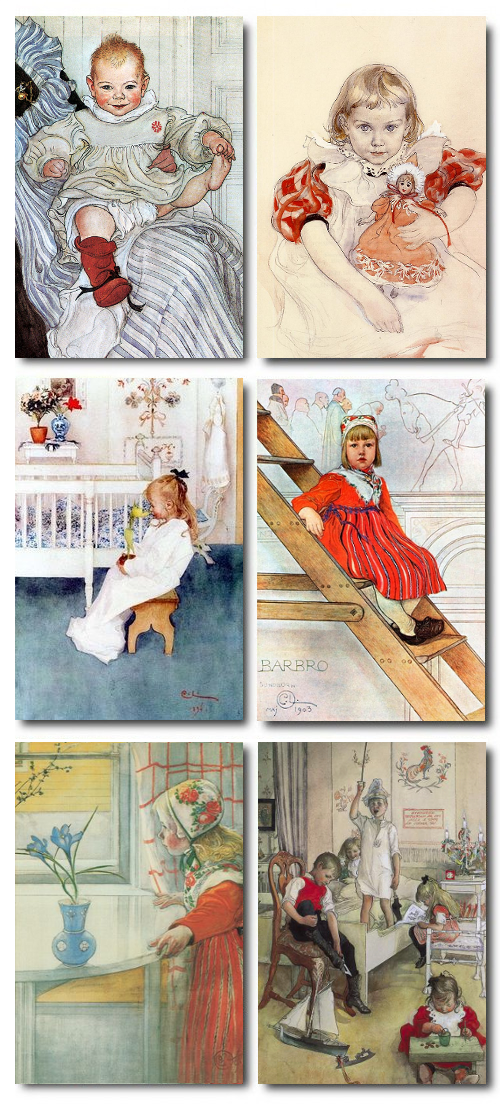 Carl Larsson Children Featured In Art Work
Dala Hast (swedish wooden horse) by Hart Interior photo on Flickr
Artwork In All Black Frames
Kay Nielsen Fairy Tale Lithographs 1983 In by PetitPoulailler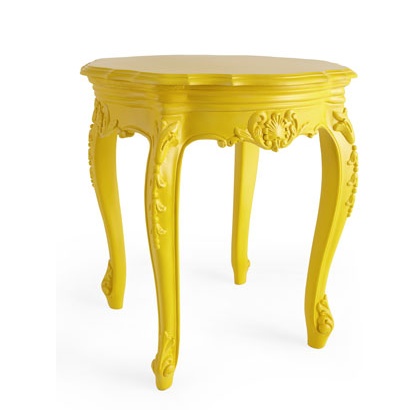 12 Outdoor Pieces Worthy of Bringing Inside Visit casasugar.com
Visit the birthplace of Dala horses – Dararna, Sweden. Visit ihanna.nu
French Swedish Styled Childrens Rooms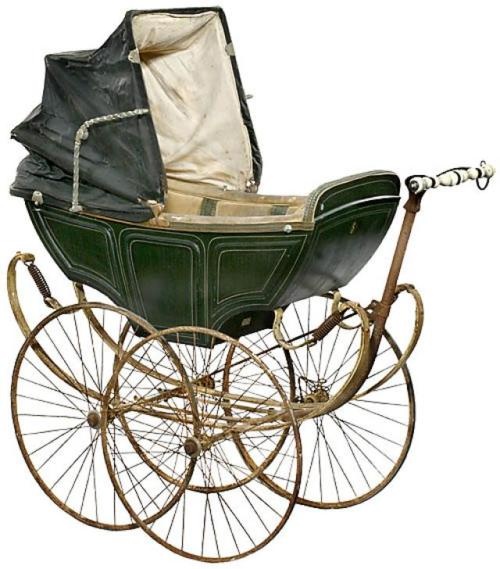 Vintage Baby Carriage-   Found on midnightpoem.tumblr.com
Swedish folk art painted chest 1837 Lauritz.com
Childrens Room Decorated In Neoclassical Style From Anne Sage Blog
Swedish interior, Clare Youngs – Visit designsponge.com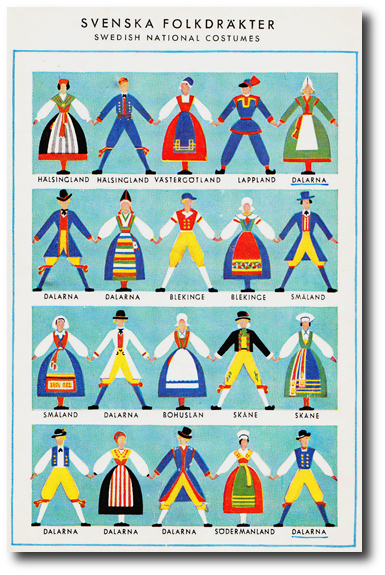 Vintage Swedish Poster Design From Kate Davies Designs
Vintage inspired style from RUCHE 2012
Victorian Rockers- Found on liveauctioneers.com
Antique Swedish Chest Visit kurbits.nu
Gerrie Bremermann's Home Featured on Cote De Texas– Here we see classic Swedish Blue and White fabrics on a Directoire Bed With A Canopy.
Gustavian Decorating Nordic Style on Facebook
The White Home Caroline Clifton Mogg
Wicker Victorian Baby Carriage – Found on newel.com
Swedish Decorating With Folk Art – Swedish owners renovated their new home and furnished the interiors in a fun style incorporating folklore motifs and modern accessories which blend perfectly with the natural surroundings.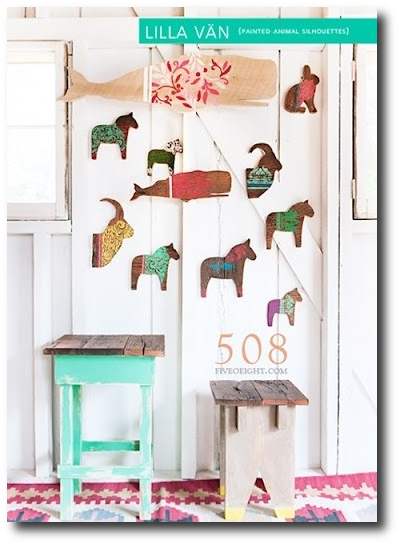 Create Cut Outs For The Walls – Visit bluevelvetchair.blogspot.se
Theriault's Antique Doll Auctions – Found on theriaults.com
The Norwegian blog Ernashus featured a kids room decorated in the Gustavian style.
The Norwegian blog Ernashus featured a kids room decorated in the Gustavian style.
A 19th c. French velocipede or child's toy tricycle featuring a body of
carved wood with brushed steel faceplate and glass eyes, resting on
spoke wheels with brass accoutrements and horse-hair tail.
A very good article : http://www.tricyclefetish.com/fakehorses.php
Antique tricycles are worth looking out for. Every once in a while ebay sellers will list antique or vintage reproductions for great deals. Consider tricycles that may even need a new paint job. Paint and a little faux work can make anything look antique.
Many of us were wowed when Veranda magazine featured the home of Dallas designer Shannon Bowers a couple of years ago, so it may come to you as a surprise that she had it listed to be sold on the market.
"If I have antiques in the living room, I think they should appear in the children's spaces, too," Bowers says. "I would like for my children to develop an appreciation for them just as I have as the daughter of an interior designer. Sometimes the value of a home in our lives is underestimated. Home is where your children's memories are made. I want it to look beautiful, but more important, I believe it should be a warm and comfortable place."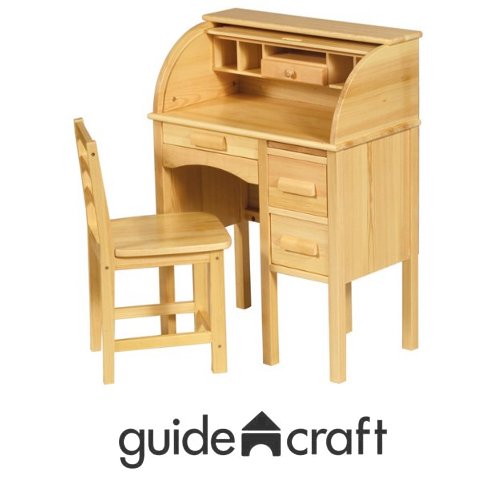 Guidecraft Junior Roll-Top Desk- Available in White, Espresso, and Oak Priced From $212-$255
Guidecraft kids furniture is great looking wood furniture that you should consider for your child's room. They sell beautiful solid oak furniture that is beautiful all on it's own, as well as painted furniture that has a whimsical nature. Guidecraft prides itself on fourty years of manufacturing quality products that put children first. They design their products with kids in mind and continually test their products to meet or exceed mandatory safety standards. They also batch test their paints prior to production for the presence of heavy metals through independent US based third party testing laboratories. They uphold these quality standards to provide you with a safe, durable, and lasting product that will bring years of enjoyment.
Guidecraft has a long history of receiving Toy Awards for their product's innovation, creativity, and adaptability.
Guidecraft Block Cart $62
Hideaway 4-Section School Locker $450
Guidecraft Classroom Unit Blocks – 170 Piece, Classroom Unit Blocks – 170 Piece
Guidecraft Double-Sided Book Browser $170
Guidecraft Easy – View Storage Bench $260
Guidecraft Stacking Bookshelf $80
Toy Storage – Big Book Storage Box – Guidecraft – $73
Guidecraft Mission Baskets – Set of 5 $34
Audio Center Chairs Set of 2 $80
Guidecraft Single-Sided Book Browser $139
Guidecraft SOUND BOX Games $36
Guidecraft WEIGHT BOX Games $44
Guidecraft Art Activity Cart $217
Guidecraft Corner Book Nook $214
Guidecraft School Library Cart $219
Guidecraft G6470 Mobile Book Organizer $240
Guidecraft Tabletop Book Browser $34
Arches and Tunnels Arches and Tunnels $85
Kids Chair – Harmony Chair (Set of 2) $60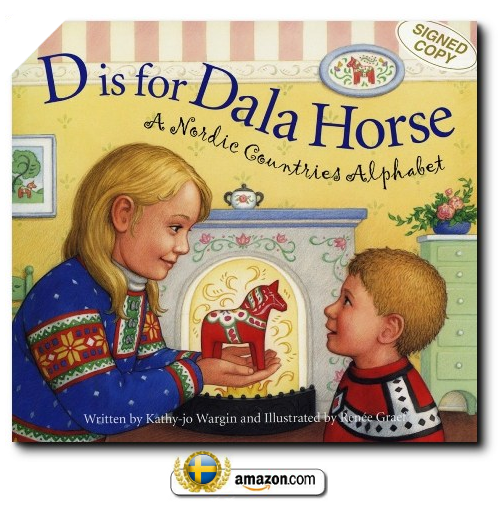 D Is For Dala Horse– Illustrated by Renée Graef. Beautiful pictures of scenes from Scandinavian countries for every letter of the alphabet. The rhyming text makes the alphabet recital pleasant and additional information on the featured word is also presented.
The Dala Horse was first produced in Sweden in the 1700's (or so), and has become Sweden's most recognizable symbol. The original Dala Horse (Dalahäst) has been around for many centuries, and probably was created by Swedish woodcutters.
During the long winters, woodcutters would pass the time by carving little toys for their children. These carved wooden toys, made from the scraps of the men's wood were mostly horses. The most enduring of the little creatures remains the Dala Horse.
The bright, happy little animal as we now know the Dala Horse probably originated in the 1700's. The carving of the stocky little tailless horses had become a well-established tradition, but up until this time they had been unpainted.
Legend has it that in the winter of 1716, while King Charles XII of Sweden waged war throughout most of Europe, many soldiers were quartered in private homes. Because of the severe winter and the war, all suffered from lack of food and warmth. Tradition has it that one such soldier, carved a Dala Horse from some scrap wood in the home where he was staying. Before presenting it to the child of the home as a gift, he painted it a bright red, a color readily available from the copper mine at the nearby community of Falun.
He also decorated the horse with kurbit painting for the harness and saddle. In return for this bright toy, the woman of the house gave the soldier a bowl of soup. He made another horse and received another bowl of soup. When word o his success in bartering for food reached the other soldiers, they too began carving and painting horses in exchange for food. Thus the Dala Horse is credited in part with the army's surviving the cruel winter.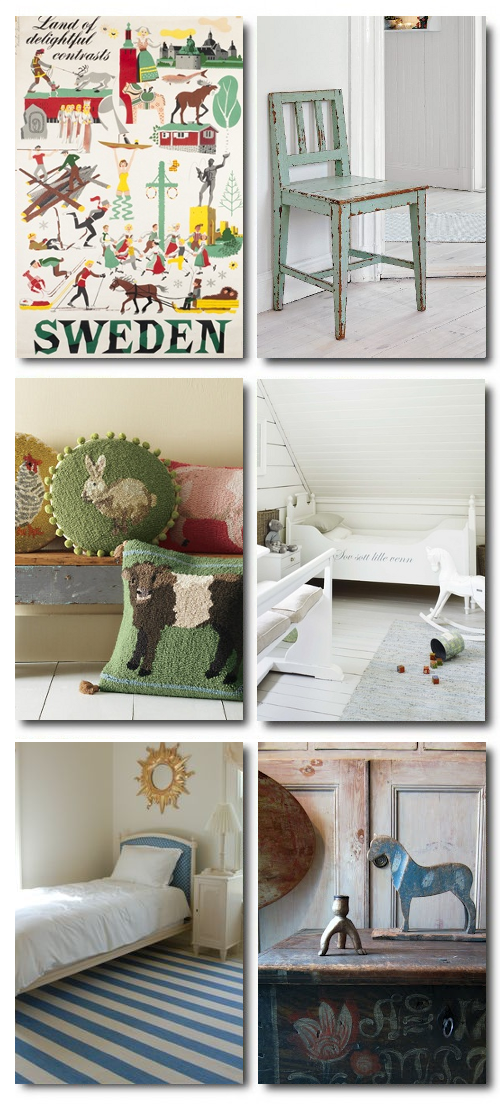 6 Pictures – Animal Cushions Visit meetmeatmikes.blogspot.com
Wooden horse on a painted wooden chest Visit lucasantiques.blogspot.com
All White Kids Rooms Visit desdemventana.blogspot.nl
– Old Wooden Cubes Game- Found on mademoiselle-patine.com
-Rare Advertising Automaton of Denslow's Mother Goose, with painted papier-mache head articulated at the neck and beak, webbed papier-mache feet, standing on dark-green paper-covered wood base with printed gilt borders and lettering on four sides I am Denslow's Mother Goose. Found on skinnerinc.com
– Devonshire Villas Antique Doll House- Found on collections.vam.ac.uk
-Late 19th C tin toy Found on morphyauctions.auctionflex.com
1890 German Twin Horse Pull Toy w/ Iron Wheels- Found on ebay.com
Antique Dolls – Found on ullam.typepad.com
Vintage Dolls Found on sweeteyecandycreations.typepad.com
Child's Rattle and Teether, Silver and Coral, Birmingham, England, 1835-36 Found on metmuseum.org
Sculptural Folk Art Horse Form Push Toy…hand carved & painted wood, horse hair and metal.. English, c.1870. Found on robertyoungantiques.com
A Steiff Early Velvet Elephant Skittle – Found on christies.com
English Victorian misc. furniture baby carriage/crib/cradle pine – Found on newel.com
Antique Childrens Books Found on etsy.com
Antique Victorian French ivory and silver baby rattle whistle Found on ebay.com
Antique French child's rocking horse c.1880 Found on europeanantiques.co.nz
Rocking Horse, Wood and metal, France 1870 Found on collections.vam.ac.uk