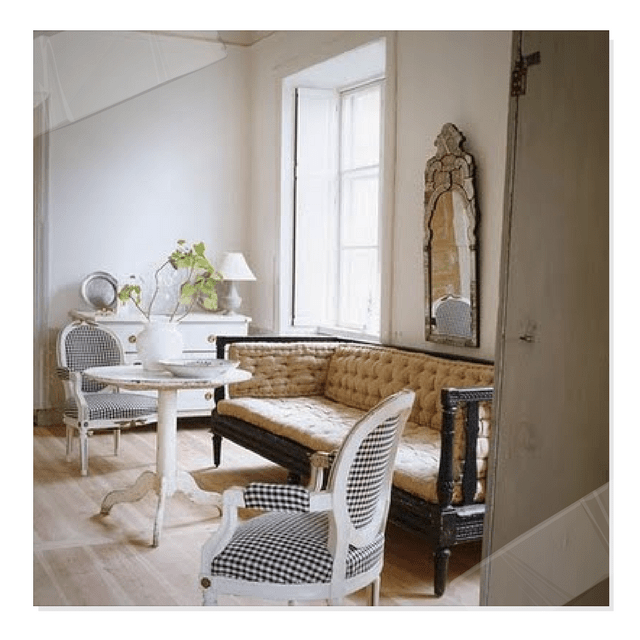 I don't know what kind of leader King Gustav III of Sweden was, but he really had some design sense! After spending much of his early life in the French courts of Versailles, Gustav developed a style that was heavily influenced by French Neo-Classical design, as well as Italian Classicism. Gustavian style is one of my all-time favorites, and I have a heavy dose of it in my own home.
Gustavian style is marked by grayed pastels, lots of whites and creams, painted furniture, clean simple lines, and fabulous lighting.
This style is rather austere and not overly ornamented. Lots of leggy furniture, bleached wood, and reflective surfaces/mirrors.
Swedish Country style is Gustavian, but at it's most informal. Lots of whites and lots of rustic.
The more formal version of Gustavian features a bit more color, lots of reflective surfaces, and crystal chandeliers. And gilt, like I blogged about here.
Read more of this article at thedecorologist.com